Animation Artifacts &Books 16 Aug 2006 07:24 am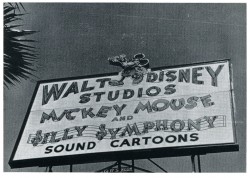 – Here are the remaining stills from the book by Harold Turney, "Filmguide's Handbook to Cartoon Production". These remaining stills show the technical parts in completing the film: camera operators, sound effects people, musicians and editors.
There are a few remaining stills in the book, but they're predominantly shots of model sheets. All of them are available elsewhere (as are the models posted below.)
(As always, click on any image to enlarge.)
I doubt many will be able to identify any of these people, but if you know someone, please don't hesitate to leave a comment. Unfortunately, with few exceptions, not too many people know who the non-animation personnel were.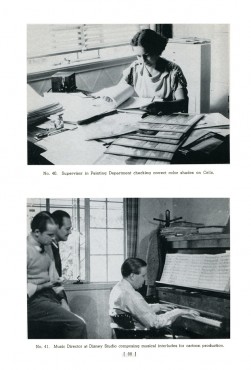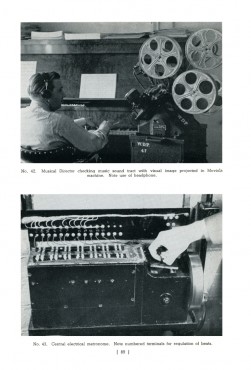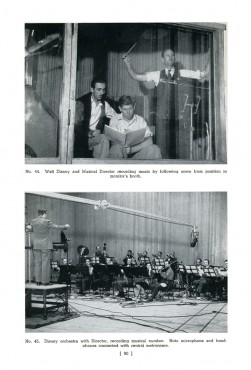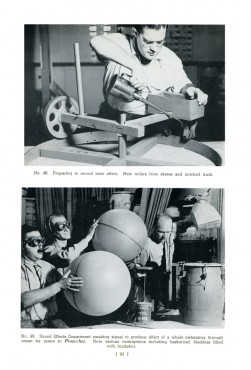 In the above left we see Disney, director, Wilfred Jackson and composer, Frank Churchill. The FX man in the upper right picture is Jim MacDonald, who voiced Mickey Mouse after Disney finally gave up the role in 1946.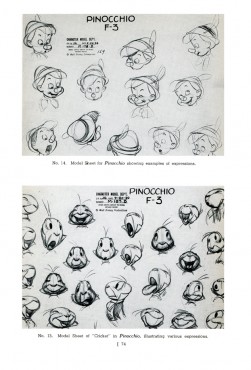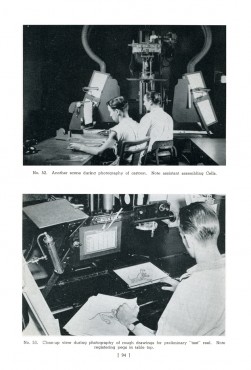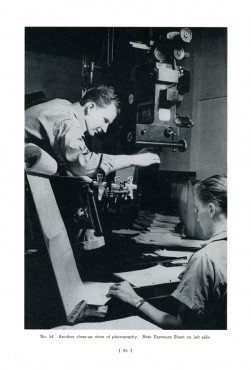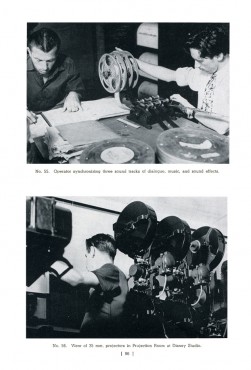 3 Responses to "Turney 4 – Final"
on 16 Aug 2006 at 9:03 pm 1.Mark Mayerson said …

The man in photo number 48 is definitely James MacDonald, head of sound effects at the studio and the man who took over Mickey Mouse's voice when Walt Disney tired of doing it.

I once attended a performance in Toronto of the Famous People Players in the early '80′s and their intermission entertainment was an unbilled James MacDonald. I nearly fell out of my seat as he demonstrated some of the gizmos he created to produce sounds for the Disney films.

on 16 Aug 2006 at 9:09 pm 2.Mark Mayerson said …

And in photo number 44, from left to right, are Walt Disney, Wilfred Jackson and musician/composer Frank Churchill.

I believe that the man sitting at the piano in number 41 is Leigh Harline and the man at left with the cigarette might be lyricist Ned Washington.
Leave a Reply