Animation &Animation Artifacts 27 Sep 2006 07:21 am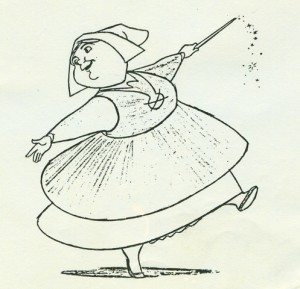 – I've enjoyed sharing some of the animation drawings I own via this site, and I hope to keep doing it. The drawings, to me, are so valuable in that they reveal the personality of the animators, even more than the finished films.
I have a bunch of copies of drawings by Frank Thomas from Sleeping Beauty. It's the sequence in which the three fairies, within the hidden cabin in the forest, use magic to create a dress for Aurora.
Below, on the right, are some of the roughs from this scene. On the left are the final cleanups.
(Click on any image to enlarge.)
.
4 Responses to "Merryweather Dance"
Leave a Reply