Daily post &Festivals 20 Sep 2006 01:14 pm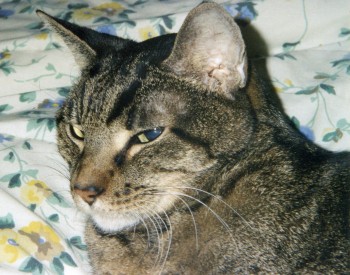 – This will be my last post until I return from Ottawa on Sunday. I look forward to meeting a lot of new folks there and seeing some great films.
This has been a difficult week, and I'll be glad to get away for a few days. Hopefully, the Yankees will clinch the pennant while I'm gone. I'll miss the champagne celebration.
While I'm gone, I've decided to be emotional and let my Claude have the spotlight.
Today, was his Dancing Day. He died in my arms this morning.
8 Responses to "Ottawa & Claude"
Leave a Reply