Bill Peckmann &Books &Comic Art &Disney 23 May 2013 06:36 am
Bill Peckmann forwarded this wonderful package of comic stories. They're three Junior Woodchuck stories by Carl Barks; classic ones, at that. It's always great fun to revisit the Donald stories by Barks, so without any more wasted time, here we go to Bill:
In 1951, Donald Duck comic book artist Carl Barks had stepped up to the next level of his extraordinary creative powers. Lucky for us little ankle biters then, that was the year he introduced Duckburg's memorable kid's organization, the "Junior Woodchucks". (Boy, did we all long to join up also!)

Here from that year are two of the first JW stories. It only went uphill from there, the JW's eventually got their own comic book.These couple of stories are reprinted and re colored from Gladstone Publishing.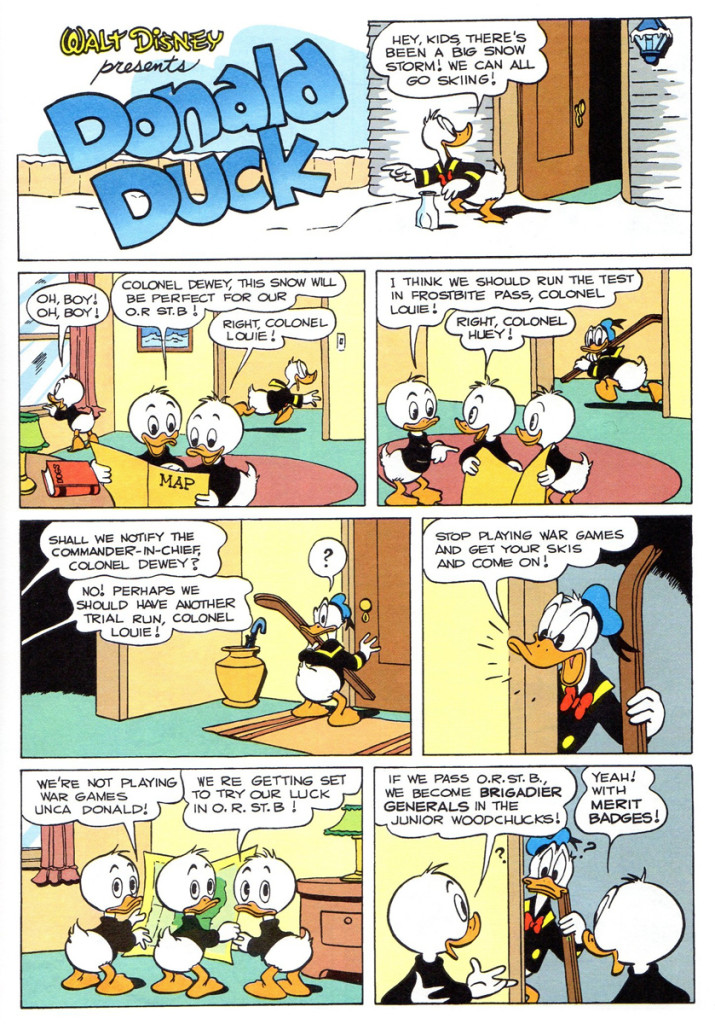 1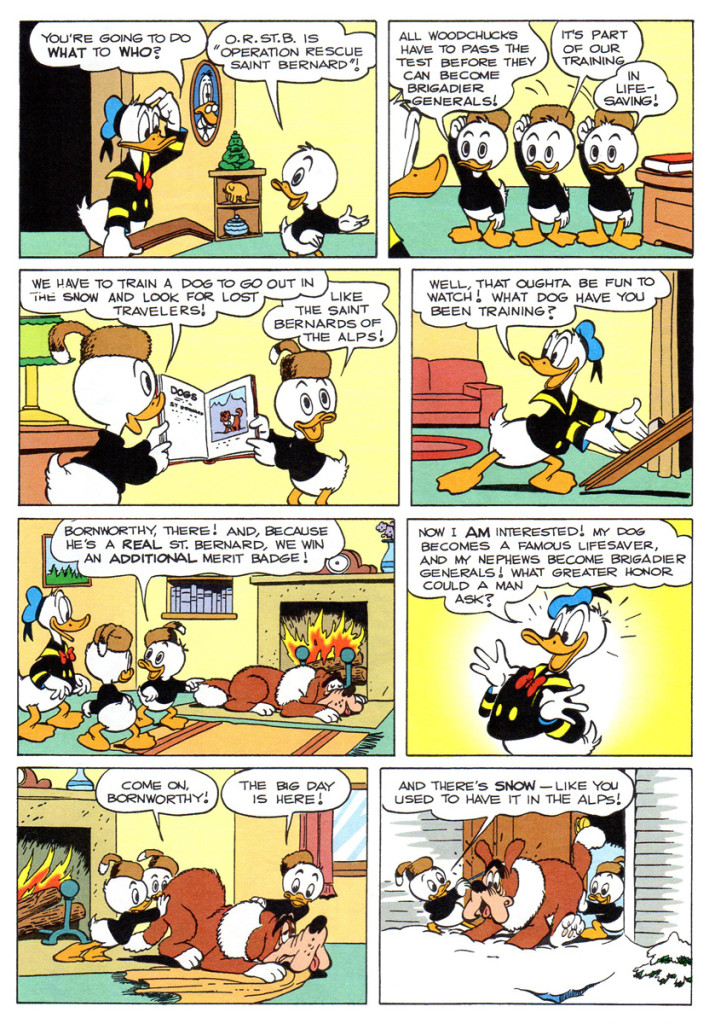 2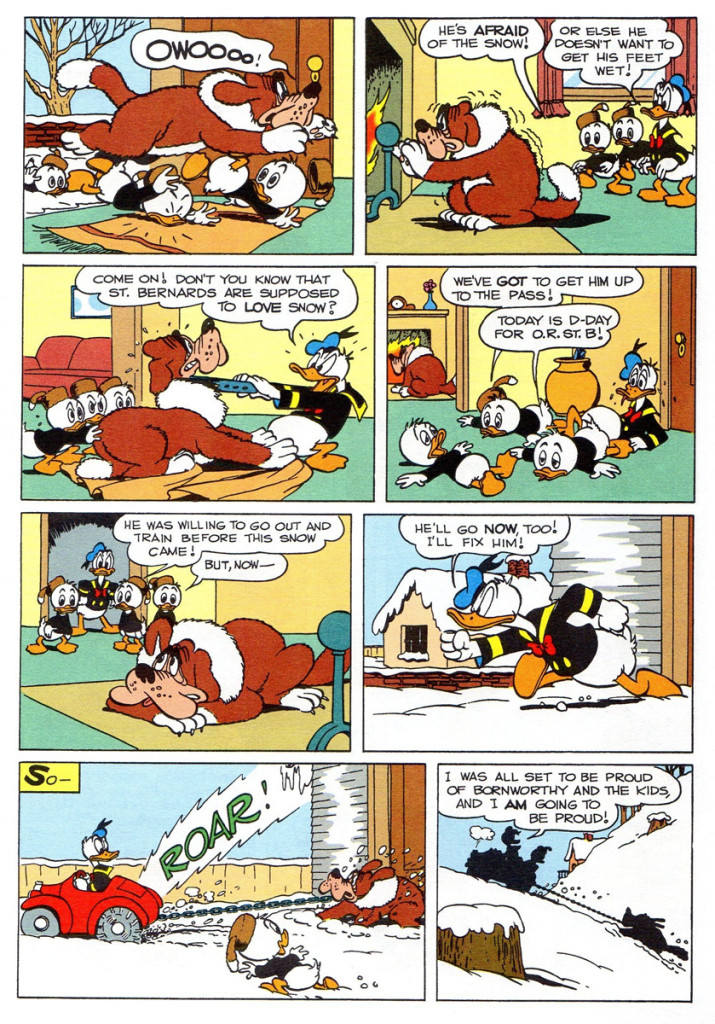 3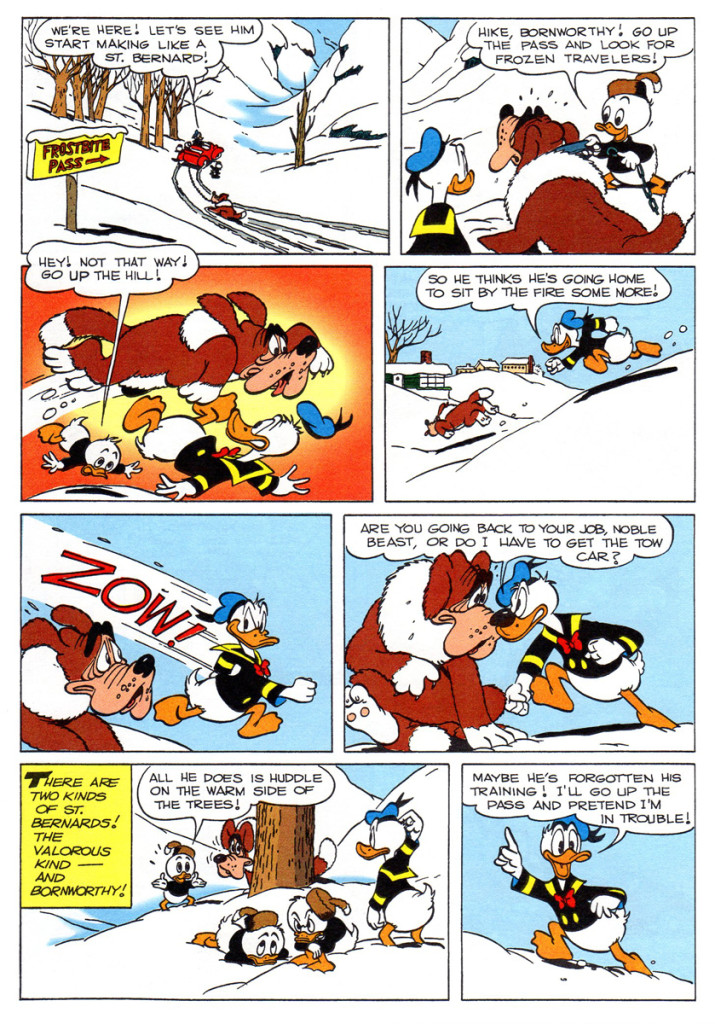 4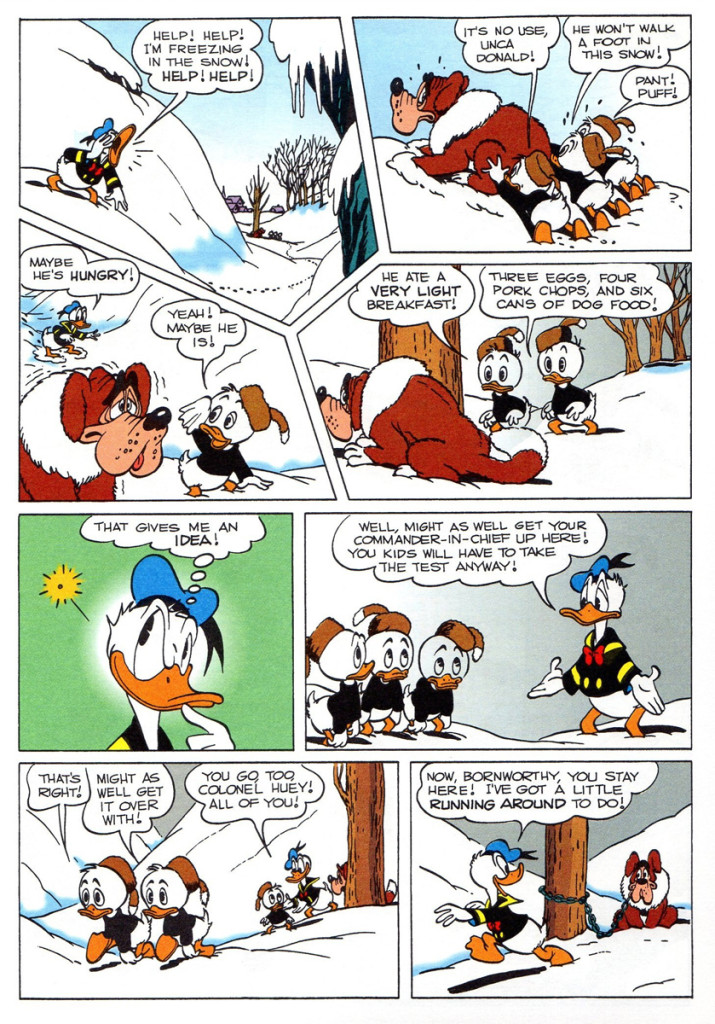 5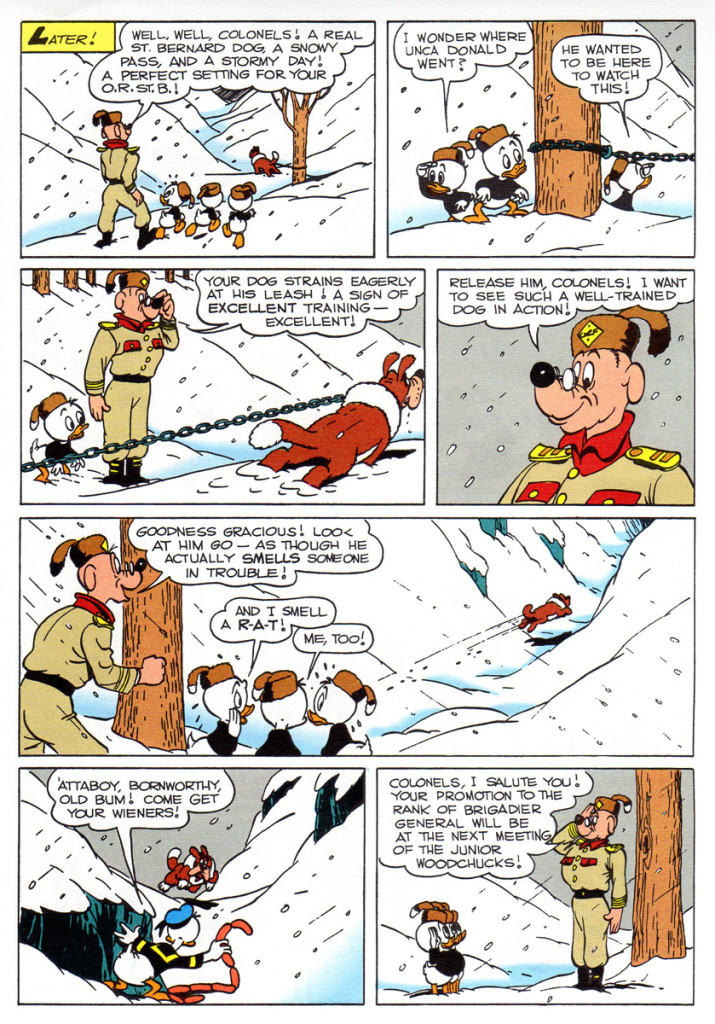 6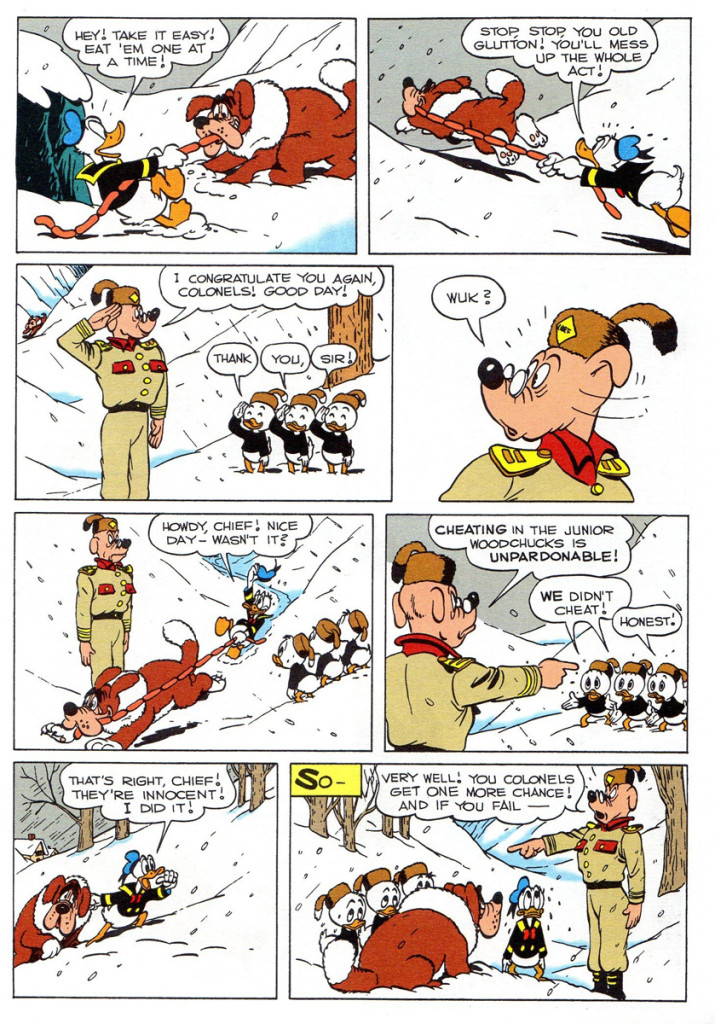 7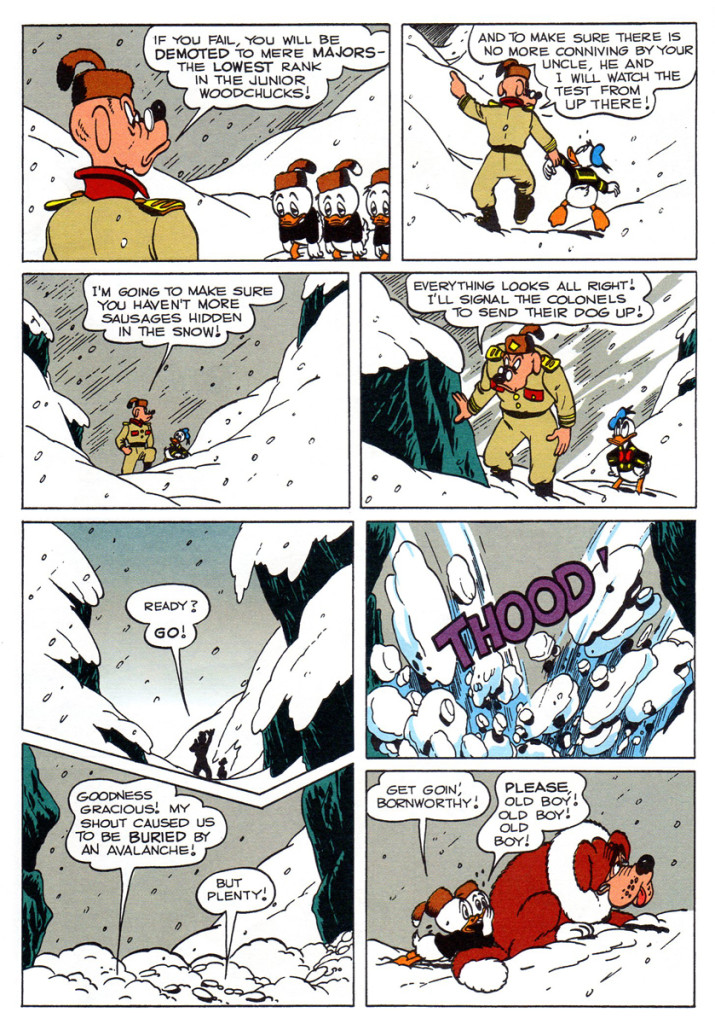 8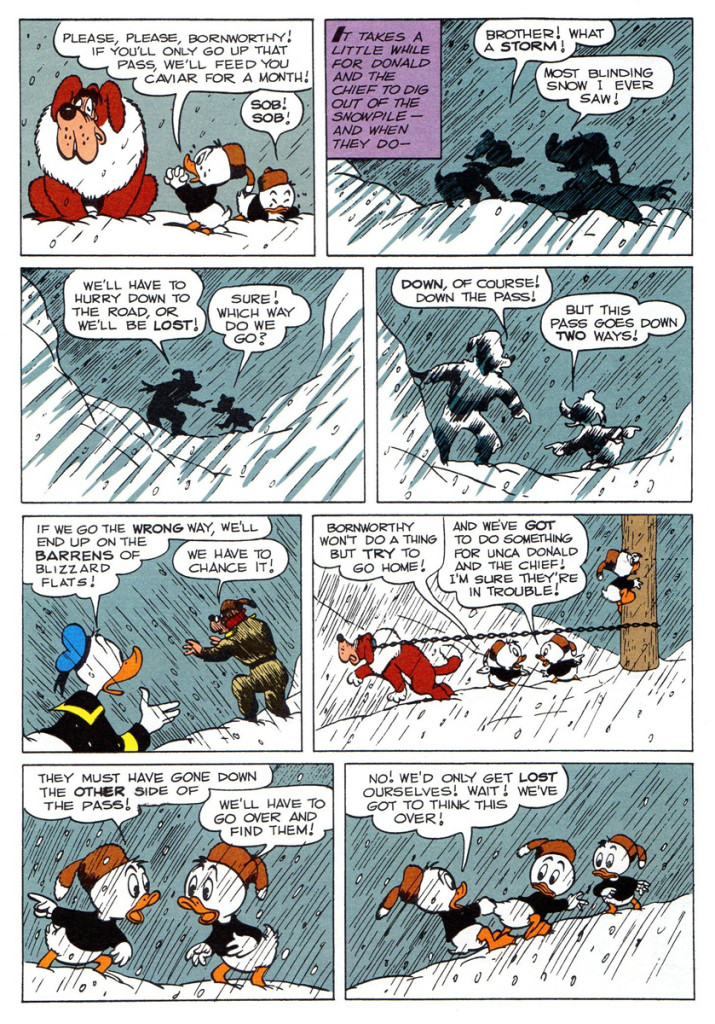 9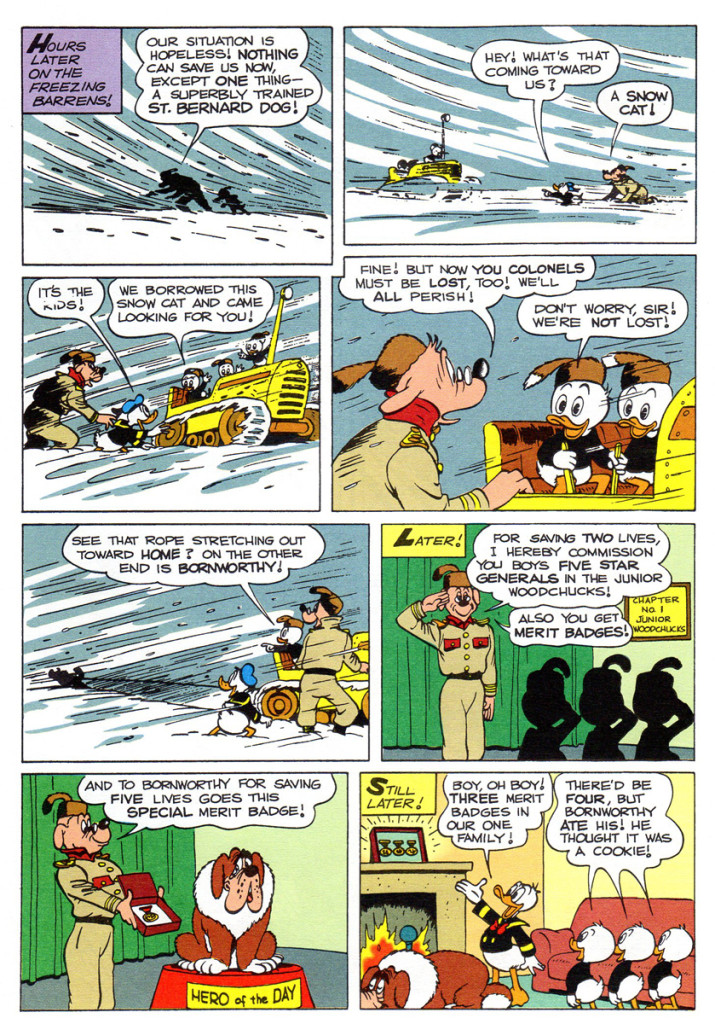 10

The first "Junior Woodchucks" story appeared in "Walt Disney's Comics and Stories" #125, Feb. 1951. This second story is from "WDC&S" #132, Sept. 1951.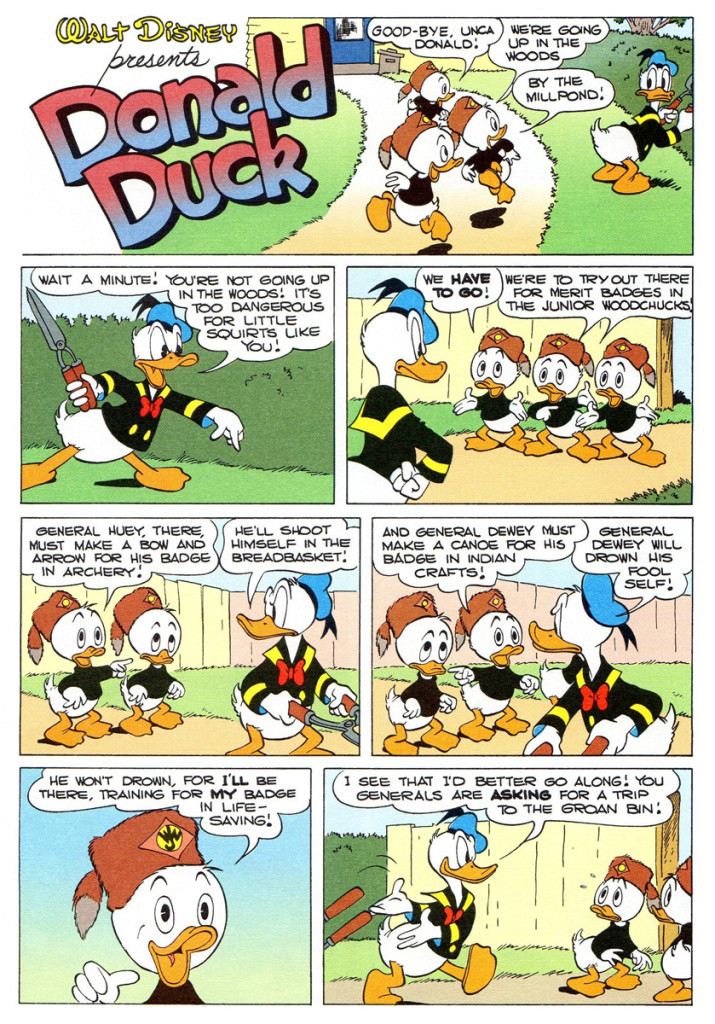 11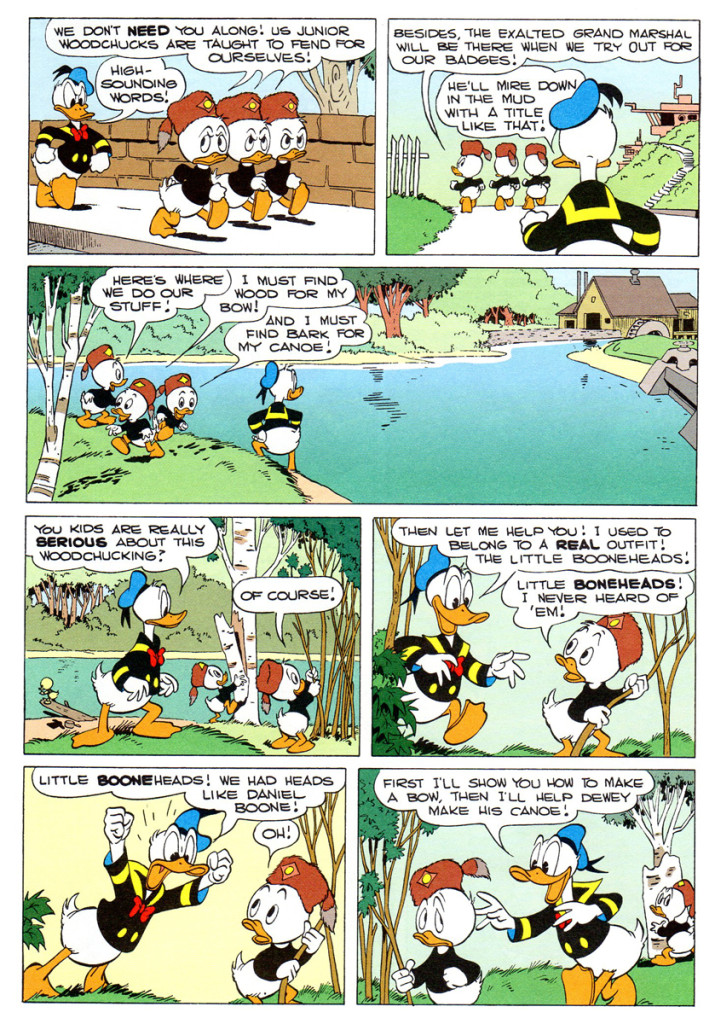 12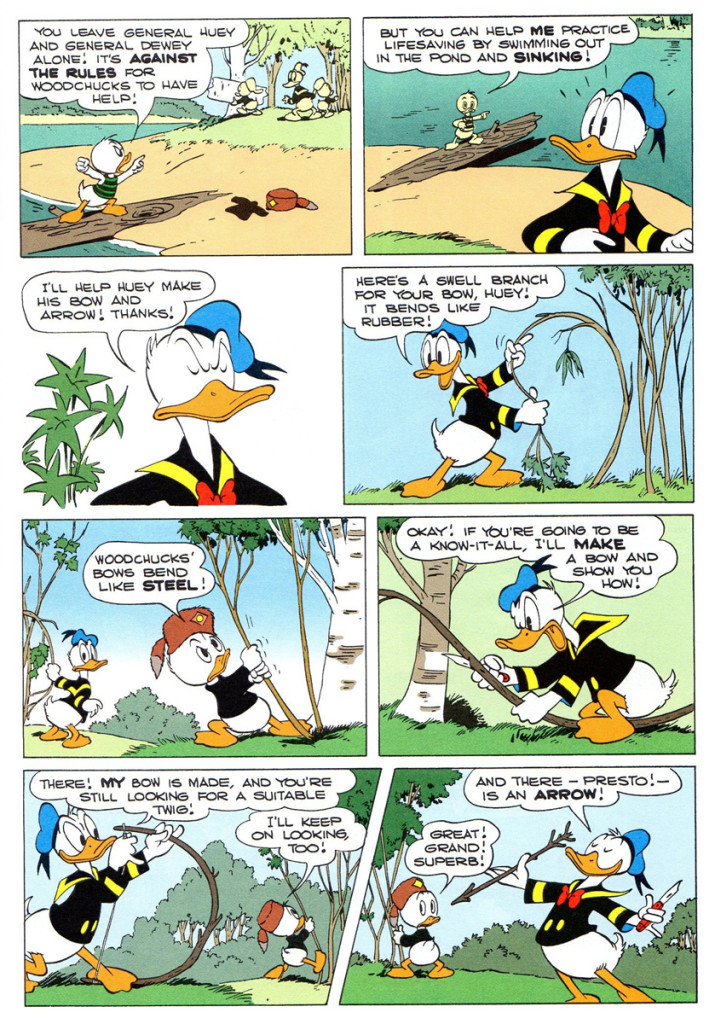 13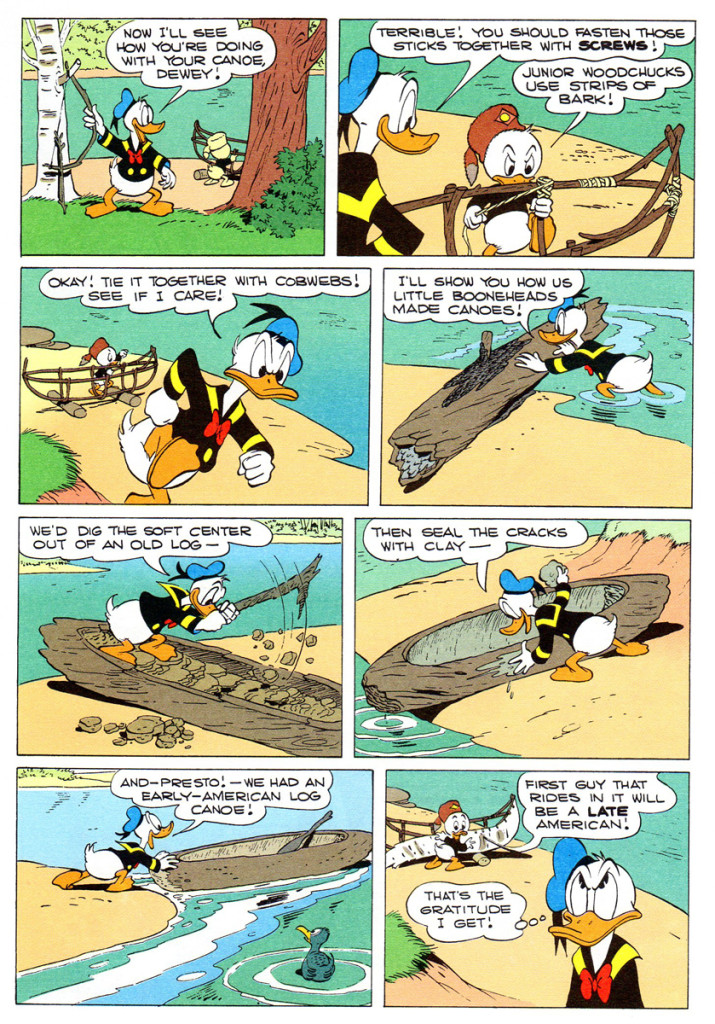 14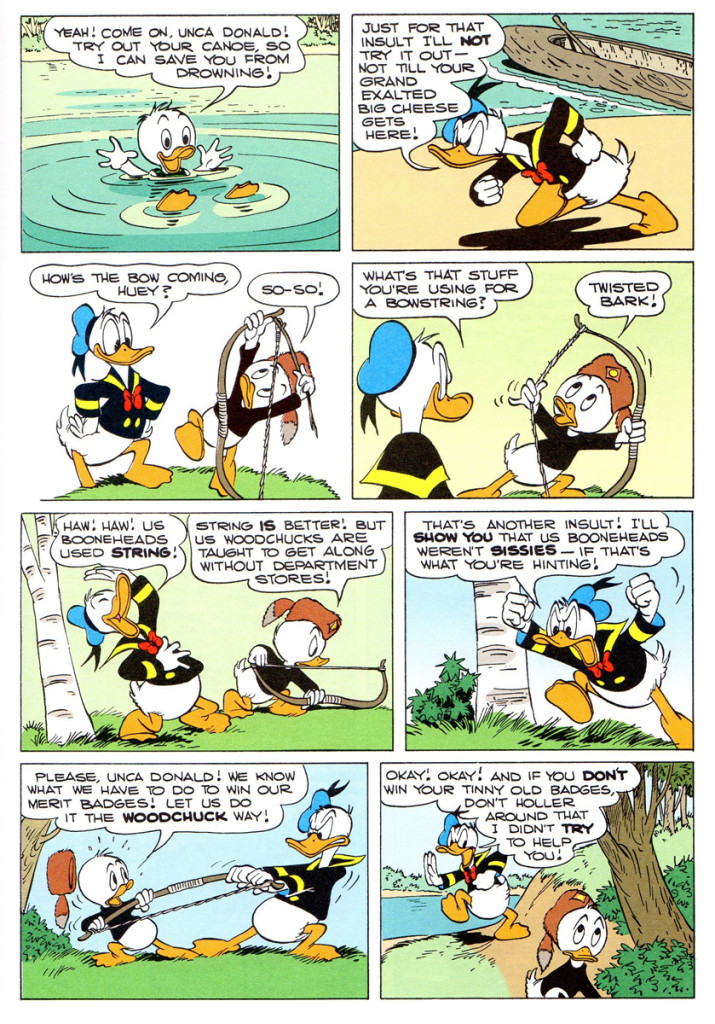 15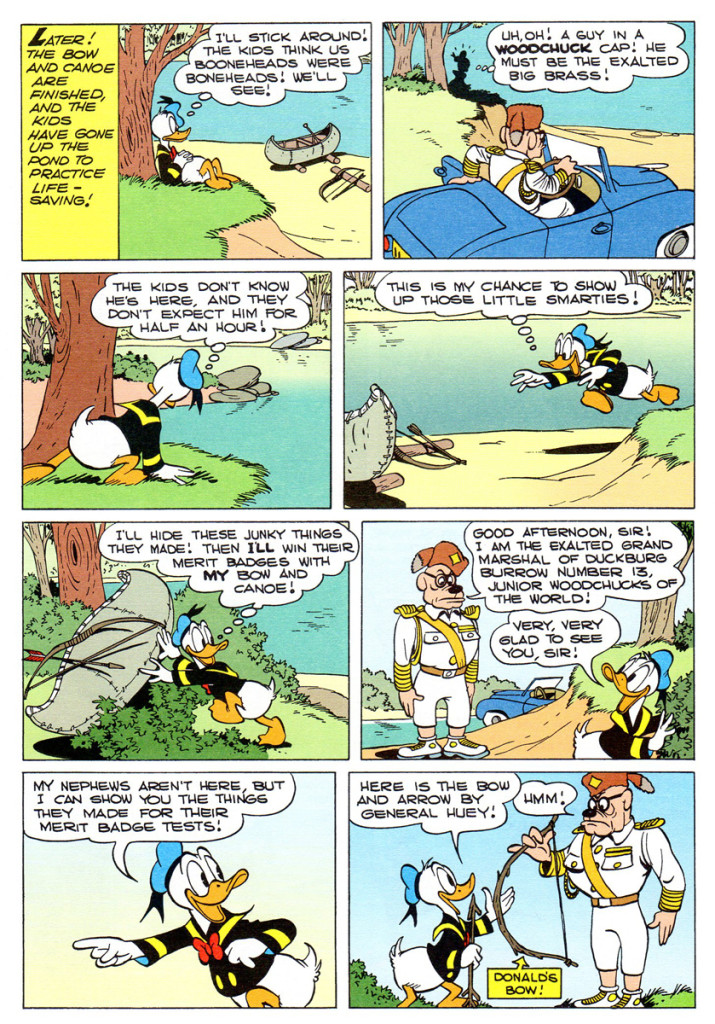 16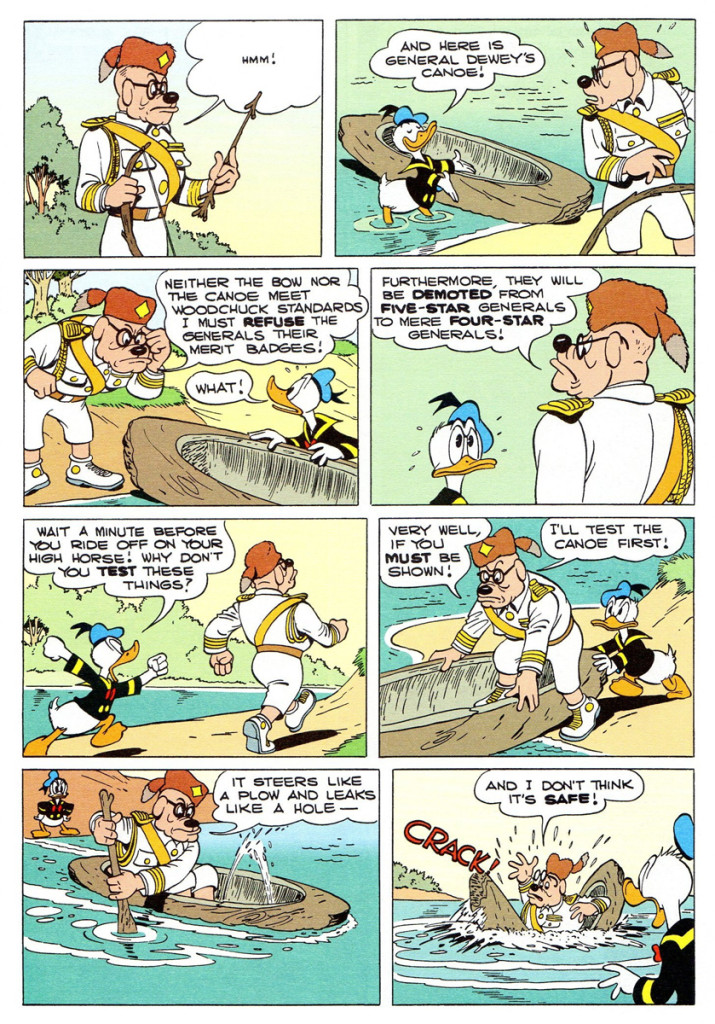 17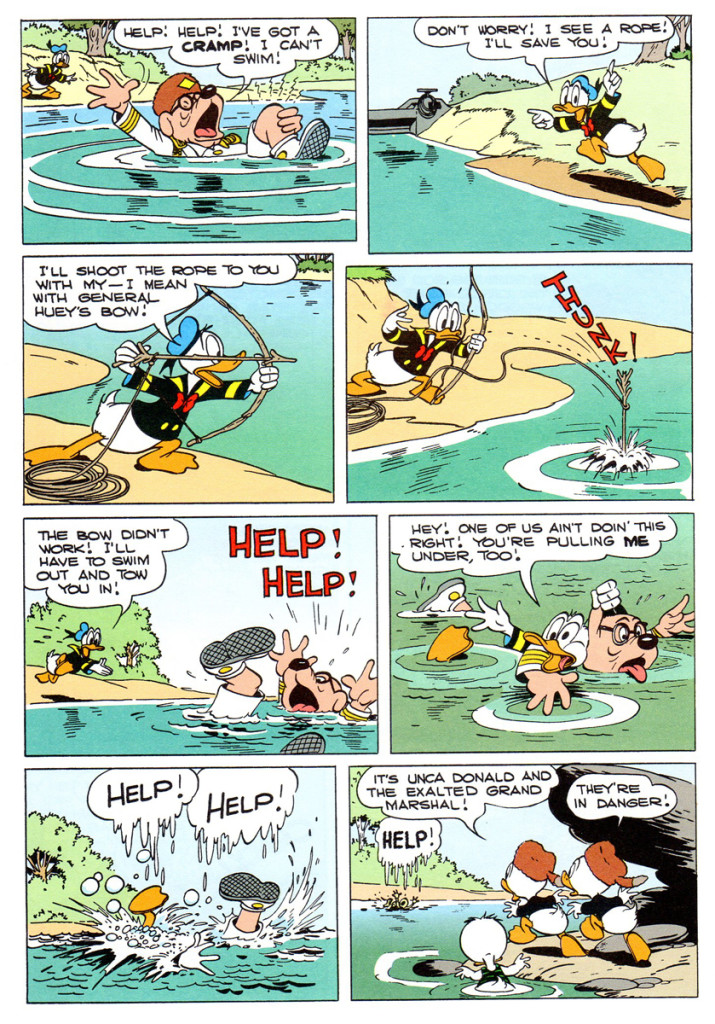 18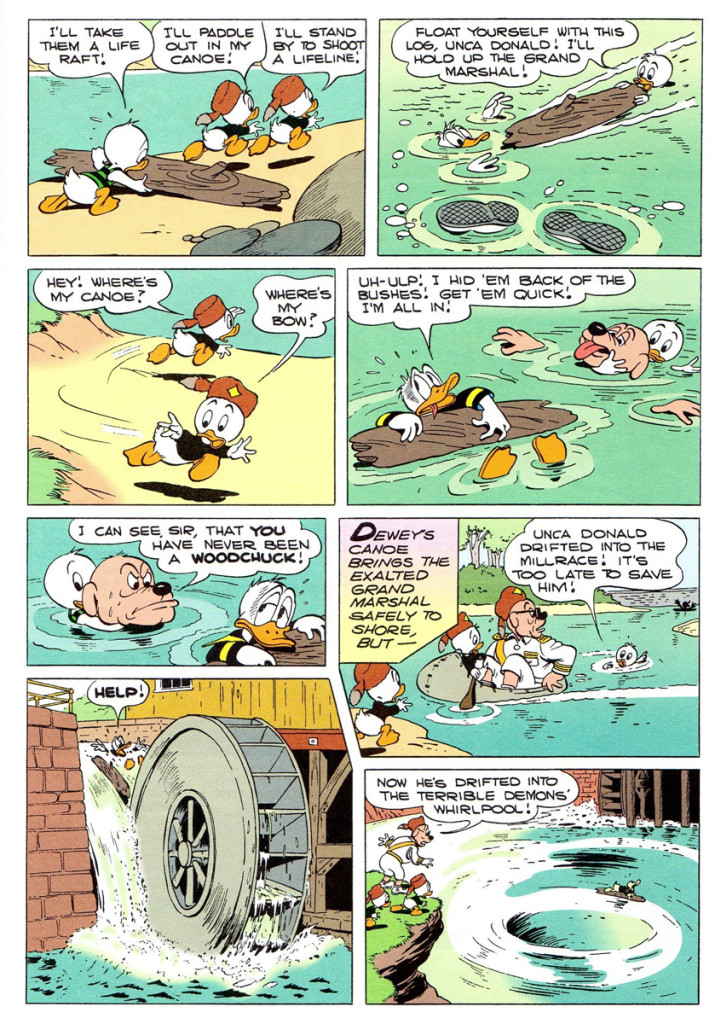 19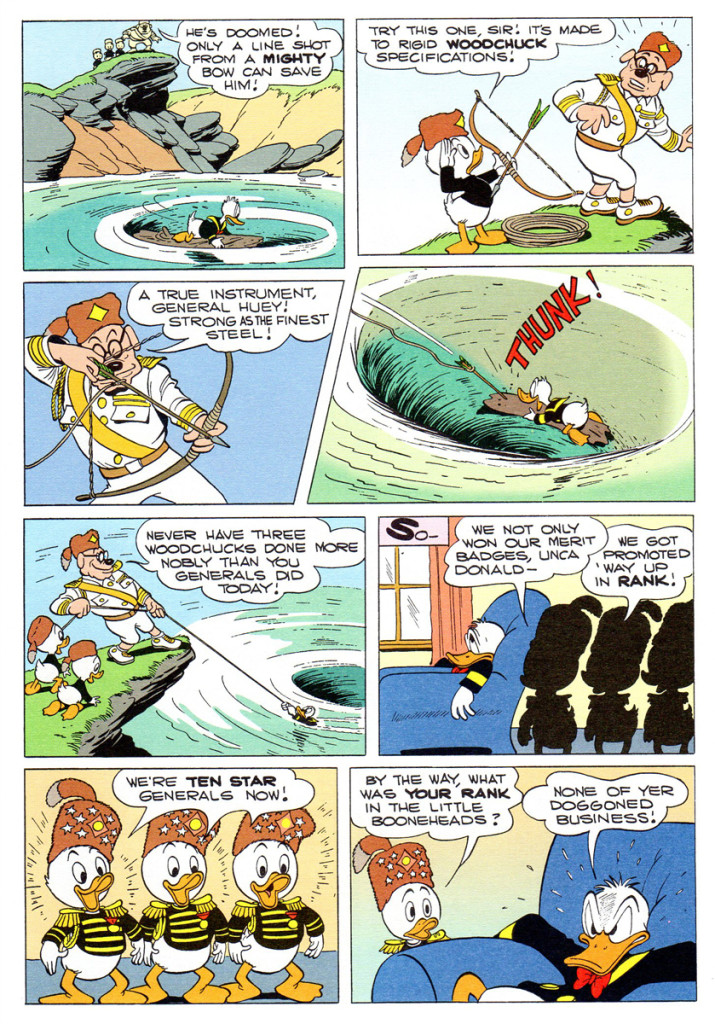 20

"Walt Disney Comics & Stories" #132 gave us little squirts an extra bonus; not only did it contain a Donald Duck story by the "good guy artist", there was also a second story in that issue illustrated by his deft hand! Even though the "Grandma Duck" story wasn't written by Barks, it still has the master's touch in all of those beautifully rendered panels.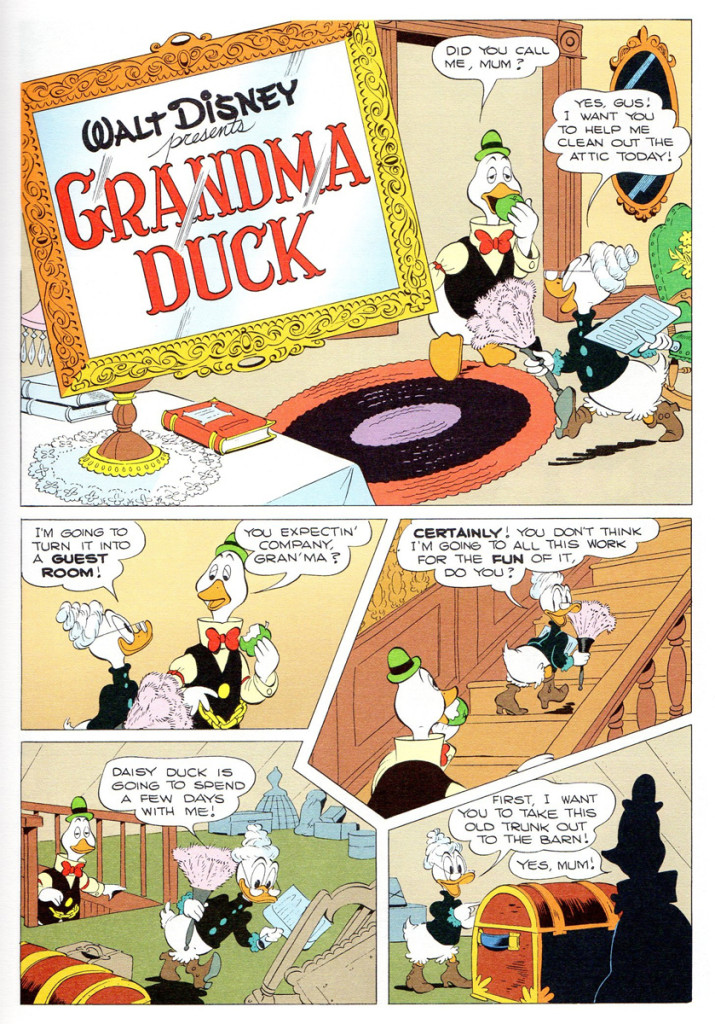 21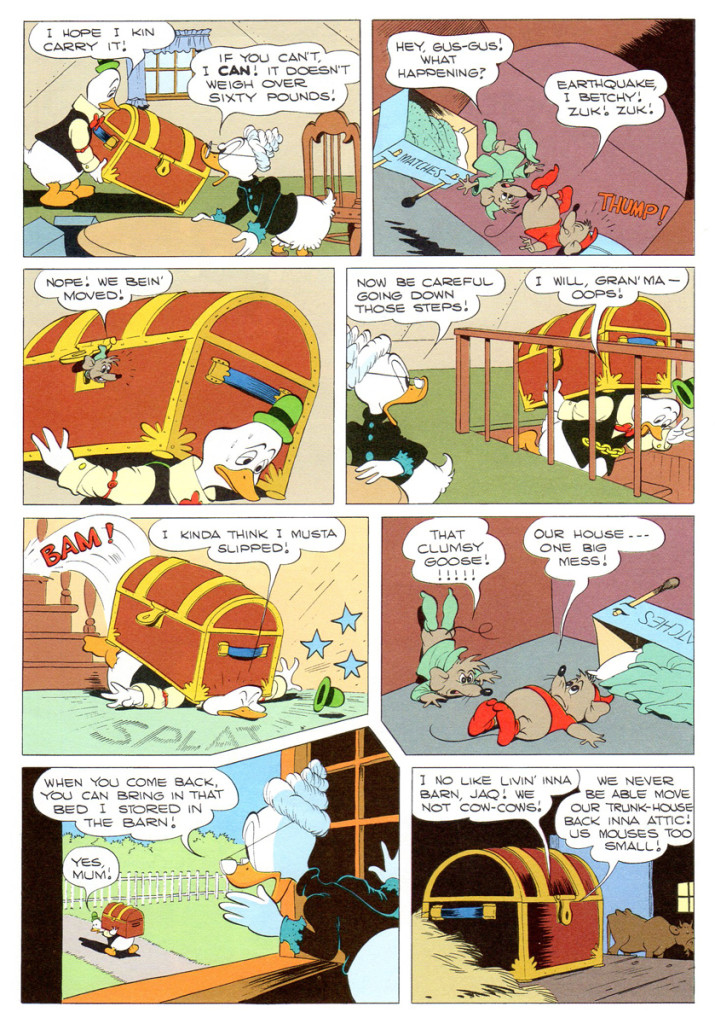 22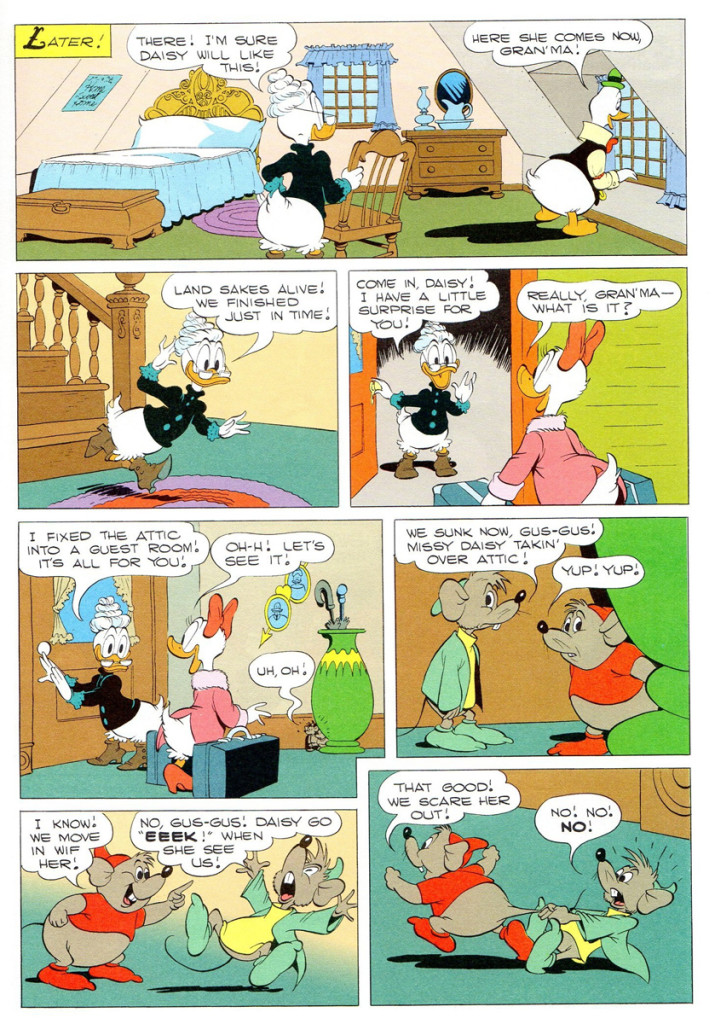 23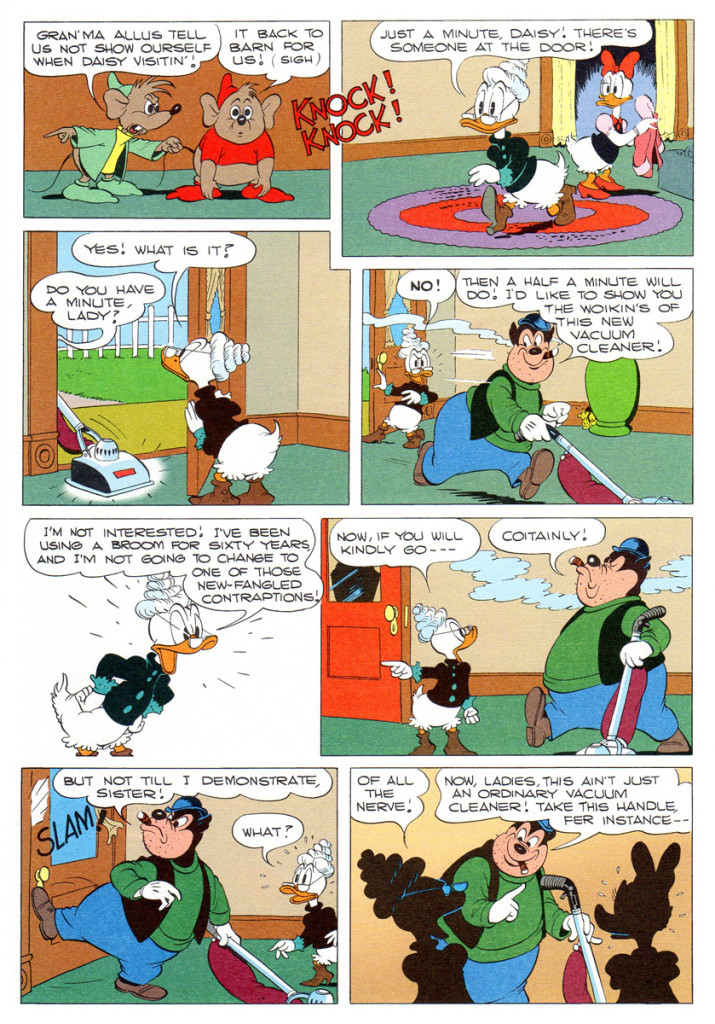 24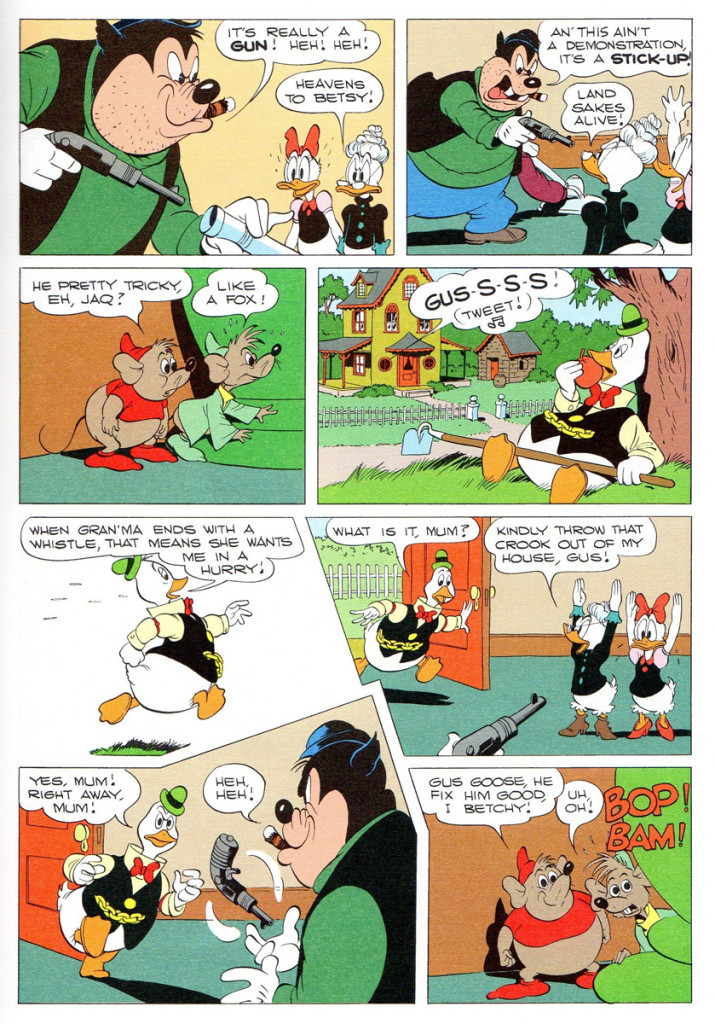 25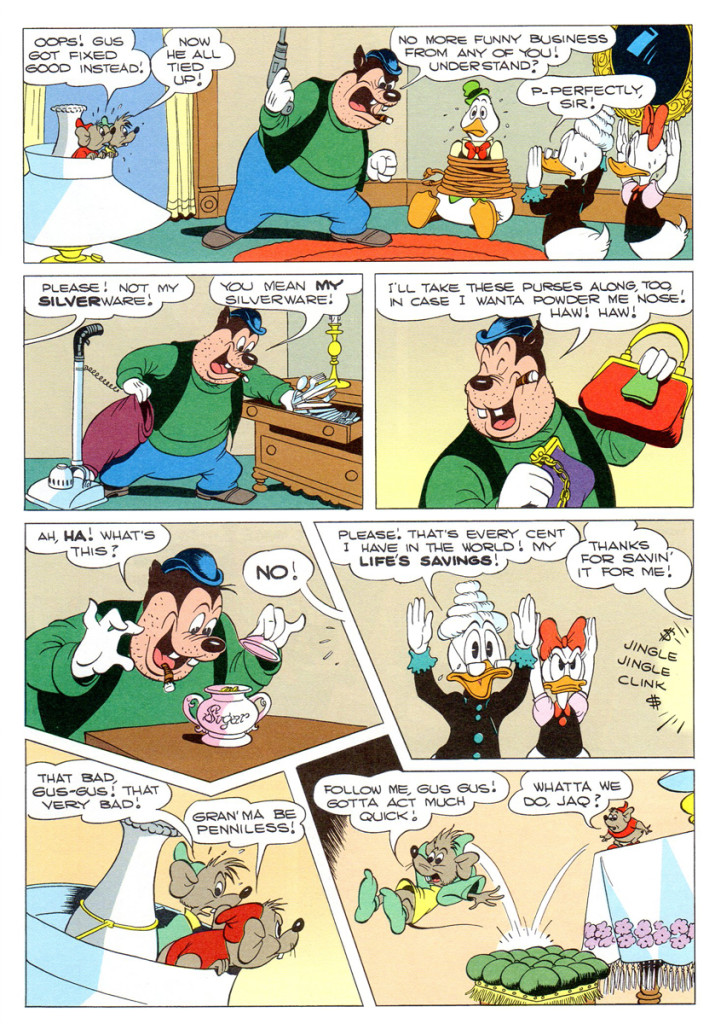 26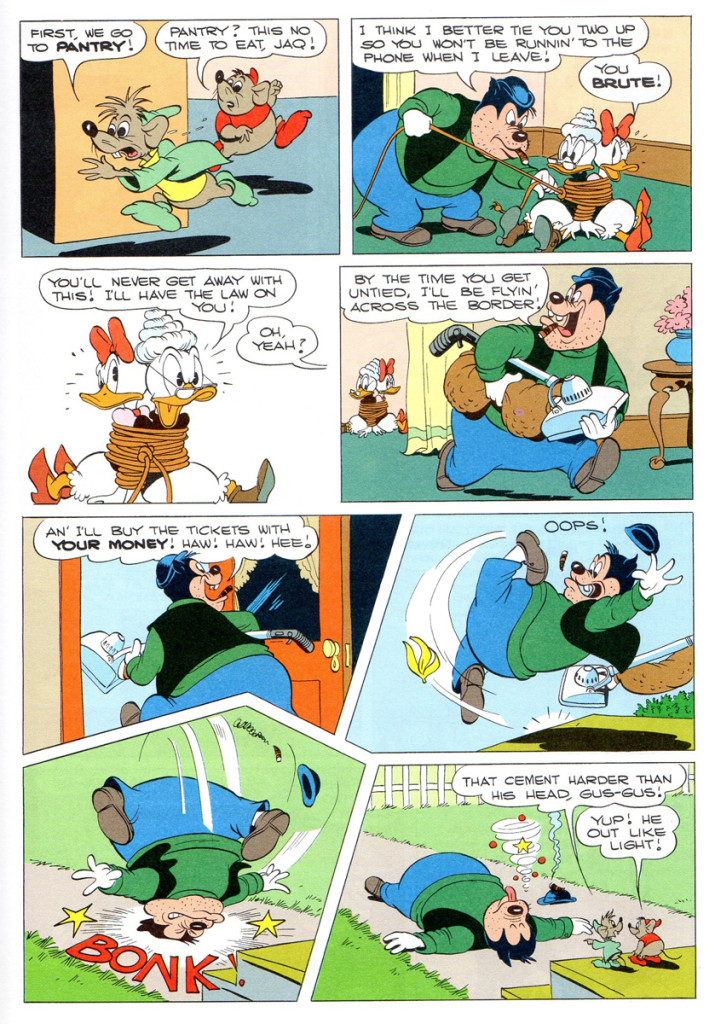 27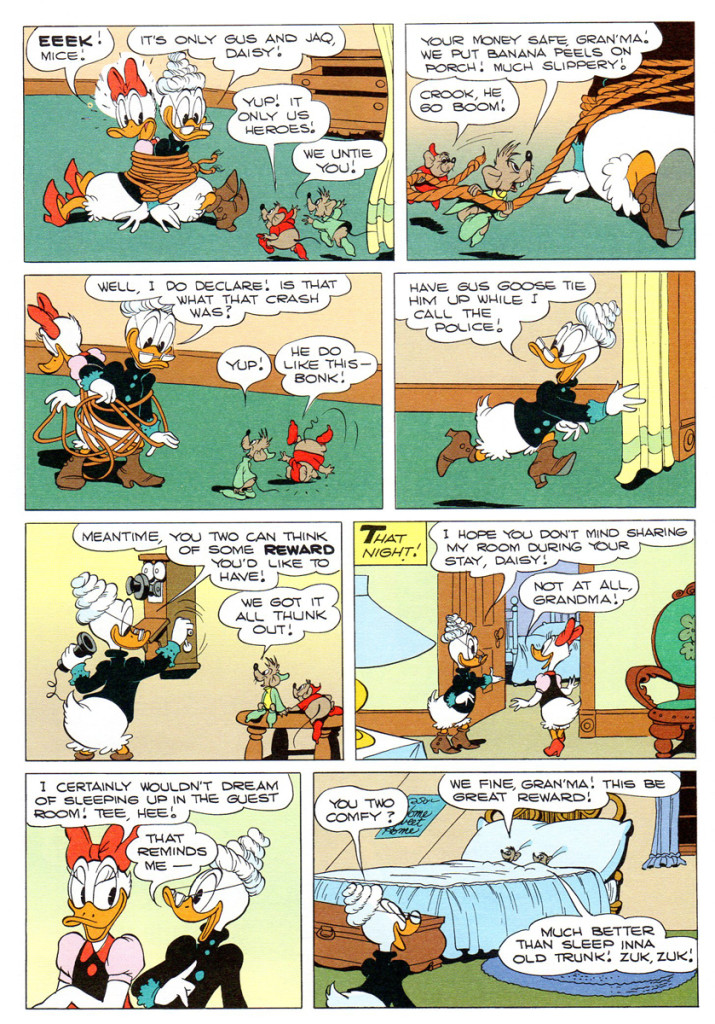 28

4 Responses to "Junior Woodchucks"
Leave a Reply