Animation &Animation Artifacts 28 Sep 2006 08:16 am
- Here's a followup to yesterday's Merryweather dance. These are the frame grabs from the scene in the cottage featuring the Frank Thomas drawings posted yesterday.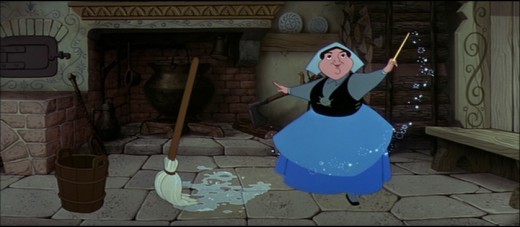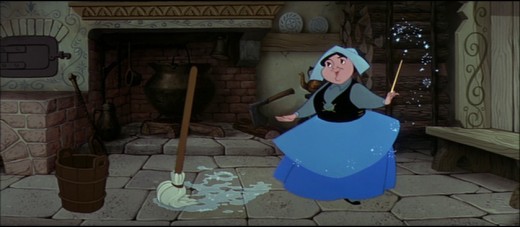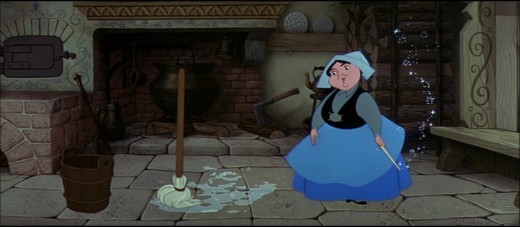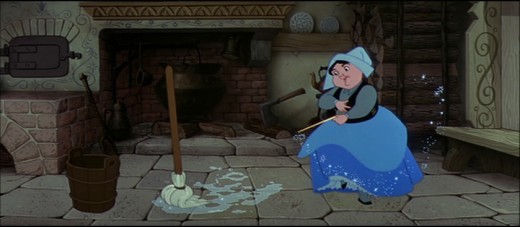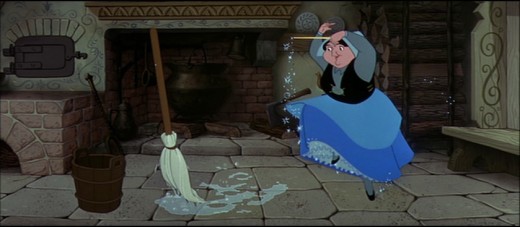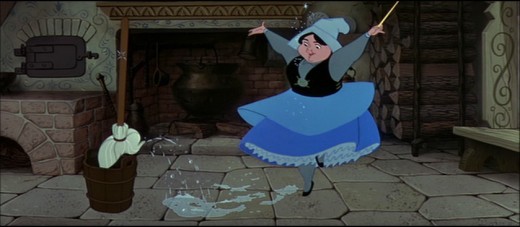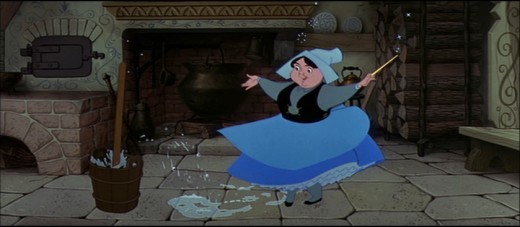 Frank Thomas often complained about Eyvind Earle's color design. He disliked the fact that the fairies had a black bodice. He was especially peeved over this sequence, and I heard him talk about it at least three times. He felt this anchored them to much to the ground and weighed them down. I'm not sure I agree with him; I think the character moves beautifully and retains the weightlessness he sought.
4 Responses to "Merryweather Followup"
Leave a Reply