Bill Peckmann &Books &Comic Art 17 May 2013 08:25 am
- Bill Peckmann sent me a wonderful gift. My absolute favorite are the drawngs Dick Moore's did when he took over Gasoline Alley from Frank King. There's a wonderful roundness to the illustrations; you can almost feel the holes in some of their shoes. This is a wonderfully animatable style. Too bad animation died before any pencils could copy it.
The images are from a book called, "The Smoke from Gasoline Alley." There are plenty of large pages, and we've decided to keep them large to appreciate them. Naturally, the story is also great.
We'll have to break this into two parts. Here's #1: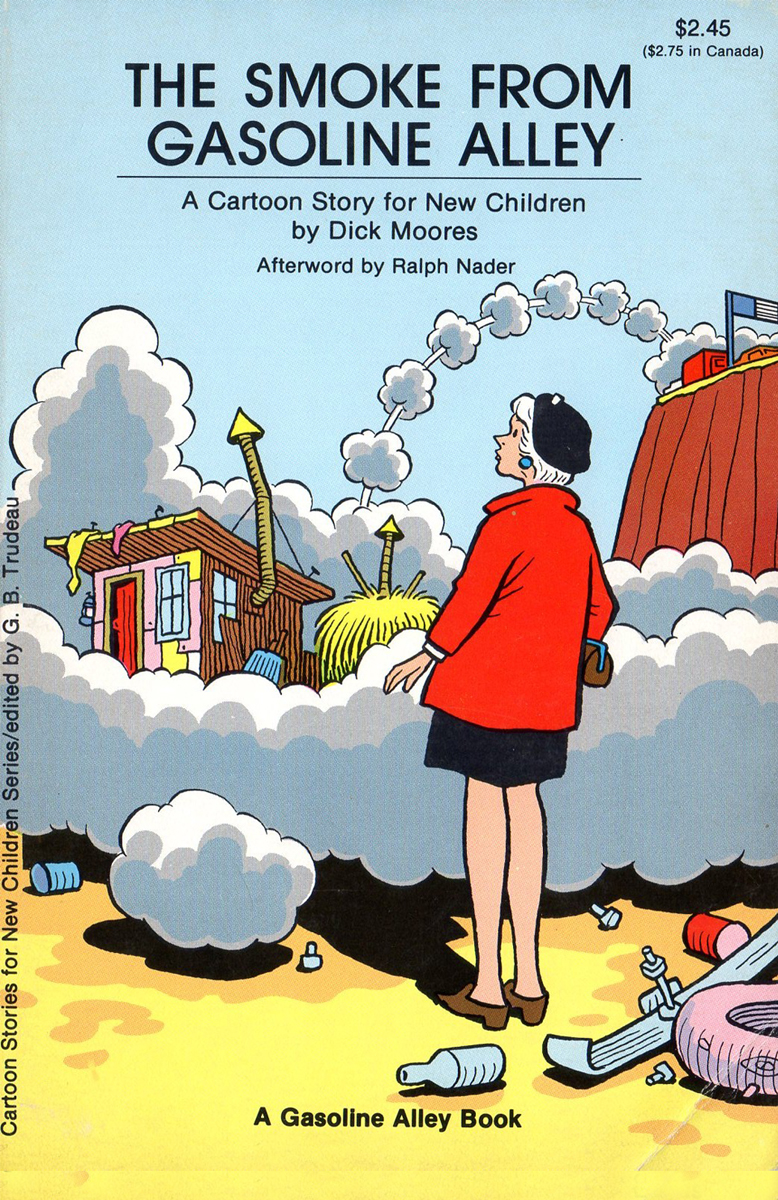 Book Cover
4 Responses to "The Smoke from Gasoline Alley – pt.1"
Leave a Reply