Animation Artifacts 23 Oct 2006 08:02 am
- For my amusement, I'm posting an article written by Grim Natwick for the November 1969 issue of Cartoonist Profiles. Following the article, I'm posting the original typescript & handwritten finish by Grim. The manuscript is a carbon copy, the handwritten done in pencil.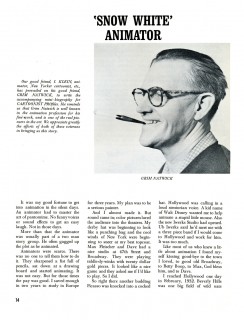 1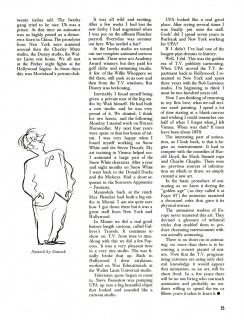 2
(Click on any image to enlarge to a legible size.)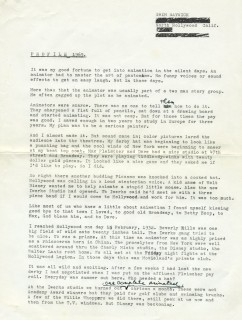 1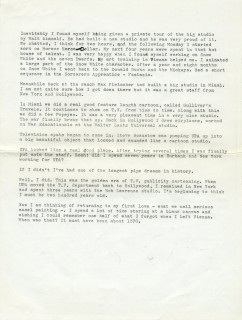 2
(Note: I've crossed out Grim's address & phone number)
2 Responses to "Grim Article"
on 27 Oct 2006 at 12:14 pm 1.Marty Weil said …

It's great to see ephemera like this in the spotlight. The items I feature on http://www.ephemera.typepad.com dovetail nicely with this post. Just wanted to say I enjoyed seeing this featured on your blog. Very interesting. Nice work.

on 03 Dec 2008 at 2:49 am 2.Dan Caylor said …

Here's one student that's willing to put in the 15 to get my 15.
Leave a Reply