SpornFilms 26 Oct 2006 07:38 am
- One of the pieces done in my studio which still leaves me proud is a title sequence done for the Sidney Lumet feature, Garbo Talks. In the film, the character played by Ann Bancroft has had a life that, in some small way, was shaped by Greta Garbo's feature films. This is a small bit of backstory in the live action film, until the end.
For the credits, I chose to develop this aspect of her story, and Sidney agreed on the approach. We told her life in a caricature of Ann Bancroft's character, growing up. The sequence ends with her at her current age, an elderly woman, and the live action begins. Hence, we were giving the life story of the film's lead character before the film started.
The idea was to use the device that had been developed for TV in the 50′s & 60′s of the caricatured characters whisking through the sitcom titles. (See Bewitched or The Carol Burnett Show.) However, it was our intent to treat it in a serious way.
Tissa David did a stunning, tour de force of a brilliant piece of animation. It was a dance that the character went through, and the credits played off the animation, which played off stills of Greta Garbo's films.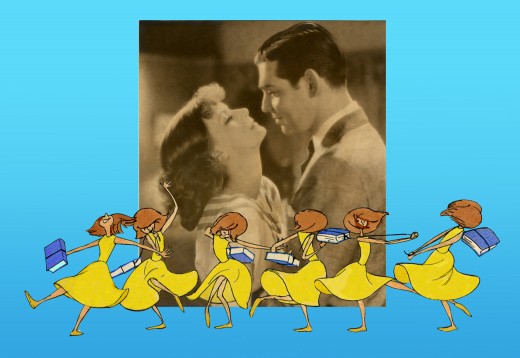 There was a small crew on the piece, which ran about 2 ½ minutes. Tissa animated, I did whatever clean up was left. Robert Marianetti single-handedly colored everything; Janet Benn and Christine O'Neill did additional I&P. Gary Becker filmed it, and Edith Hustead edited.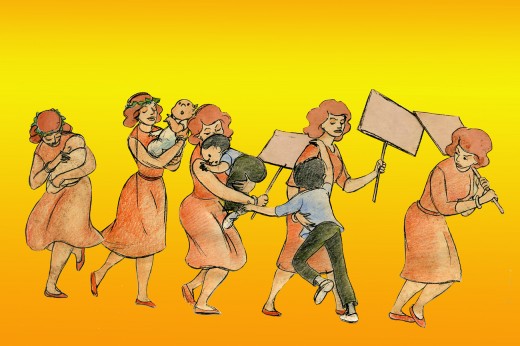 We worked with the film's composer, Bob James (a great jazz musician and the man who wrote the Taxi theme song), developed a piece of music that Tissa animated to. He developed a beautiful waltz, and Tissa animated to every beat, every note.
After a preview screening, that didn't go well, I expected my credits to be dumped. No, only Bob James was dumped and replaced by Cy Coleman. His music for the opening ignored most of the beats, and he wrote a lush waltz to replace it. It never quite matched in the eyes of Tissa and me.
One Response to "Garbo Talks"
on 26 Oct 2006 at 4:05 pm 1.Bob James said …

Wow! I stumbled onto this article, and it certainly brought back some complicated memories!! It's sure nice to know that there was at least some appreciation for my music.
Warm regards,
Bob James
Leave a Reply