Animation Artifacts &Daily post 09 Nov 2006 09:00 am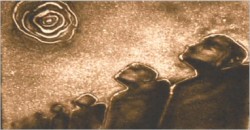 - The 8th Annual Animation Show of Shows will play in NYC on Friday, Nov 10th at 11am.
The films scheduled include:
He Who Cheats Doesn't Win (Rajiv Eipe, Kaustubh Ray)
Danish Poet (Torill Kove)
Gentleman's Duel (Francisco Ruiz, Sean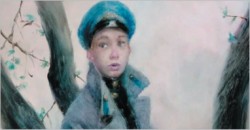 McNally)
A My love (Alexander Petrov)
Shipwrecked (Frodo Kuipers)
No Time For Nuts (Chris Renaud, Michael Thurmeier)
Tragic Story With Happy Ending (Regina Pessoa)
Lifted (Gary Rydstrom)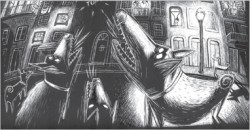 Some of the filmmakers will be in attendance to answer questions afterwards including:
Torill Kove
Marcy Page
Regina Pessoa
Abi Feijo
Chris Renaud, and
Michael Thurmeier
FREE ADMISSION ! Come early, only 260 seats!
- There's another excellent piece at the ASIFA Hollywood Animation Archive blog. They share with us a nicely illustrated presentation and translation of the biography of the Wan Brothers, who first started animating in China in 1925.
They are the artists behind the Princess Iron Fan, China's first feature-length film completed in 1941. On the site, you can view both Uproar In Heaven and the documentary biography of the brothers.
Leave a Reply