Art Art &Books &Theater 29 May 2013 07:12 am
I love Robert Wilson's work. He's an artist who creates theater and theatrical events. His opera, Einstein on the Beach, composed by Phillip Glass, made the reputations for both of them. Wilson has worked with many of the key avant garde composers, everyone from David Byrne to Tom Waits. He's done many pieces with Phillip Glass.
His work, Alice, premiered in 1992 at the Thalia Theater in Germany. The song score was written by Tom Waits and is an original. The story combines the story of Alice Liddell with Carroll's invention.
I saw the show in 1993 when it played at the Brooklyn Academy of Music and was completely taken by it. This souvenir book was sold at BAM. The first half focuses on Alice Liddell's life as well as Carroll's writing. This part of the book is in German and is illustrated with a lot of drawings done by Carroll,
The second half begins with paintings and sculpture that Carroll did, inspired by the work. Then you get a copy of the play illustrated with quick sketches by Wilson.
Here are those two sections. (Click any image you want to enlarge to read.)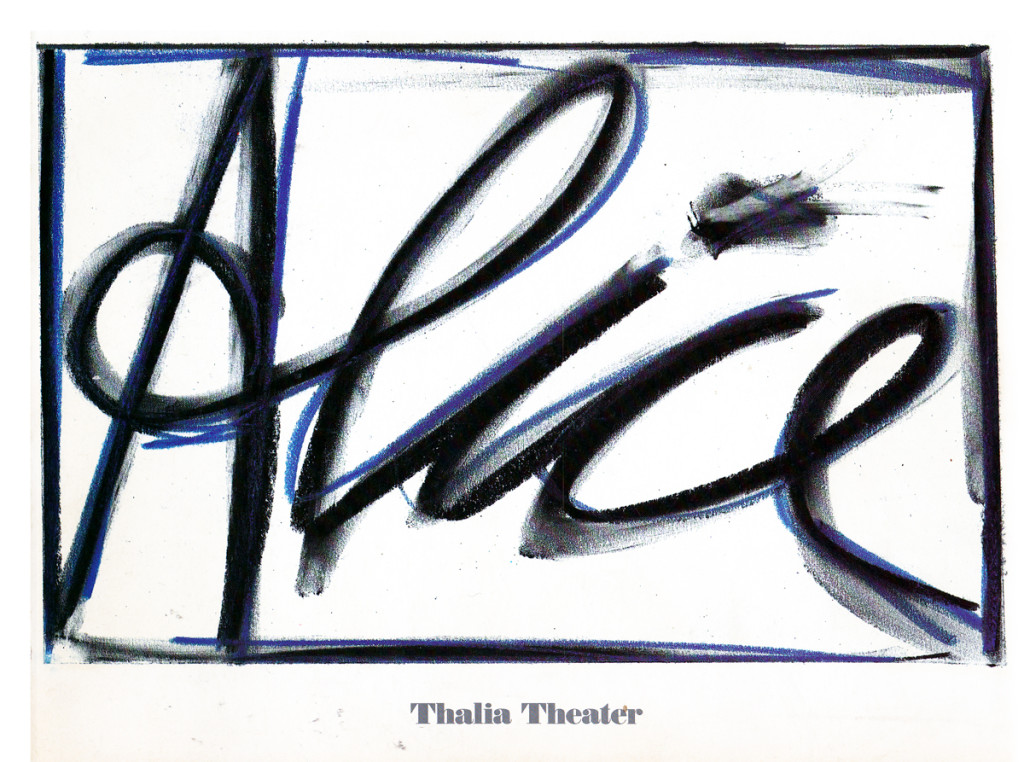 1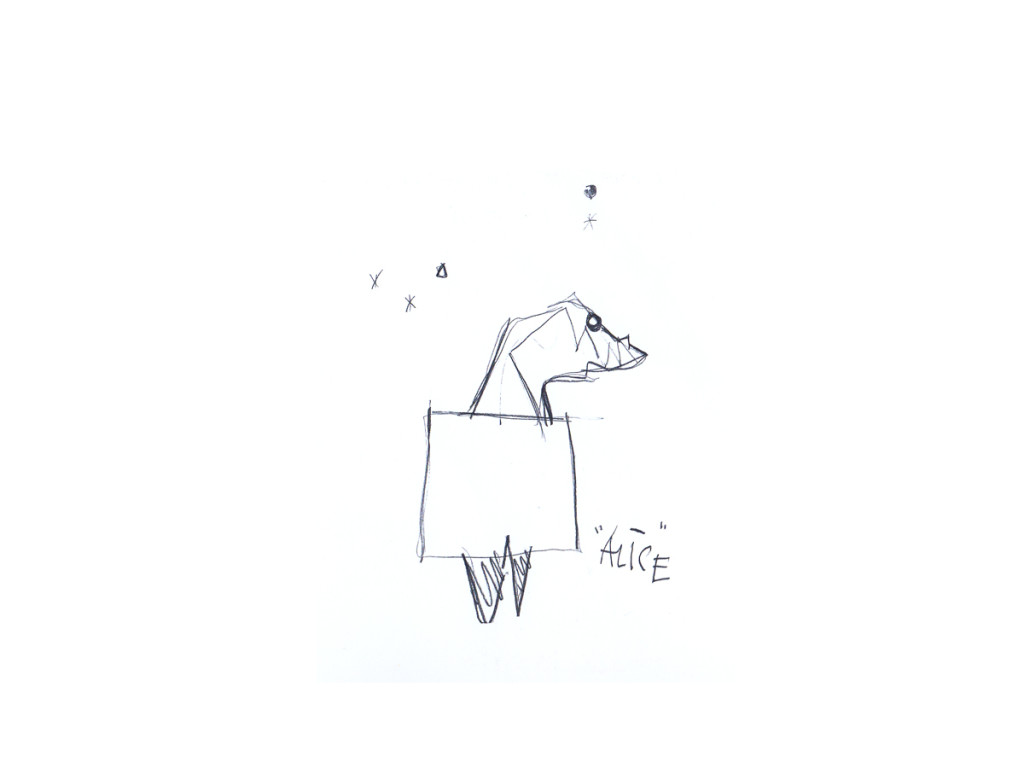 2
This is an original drawing Wilson did in the program.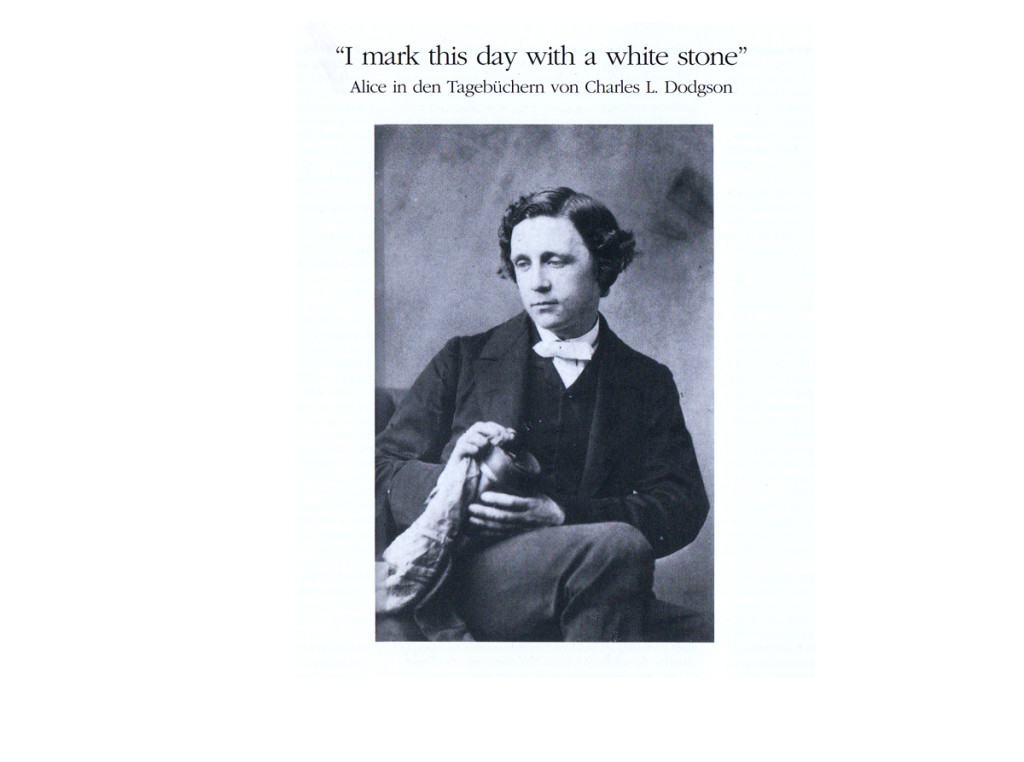 3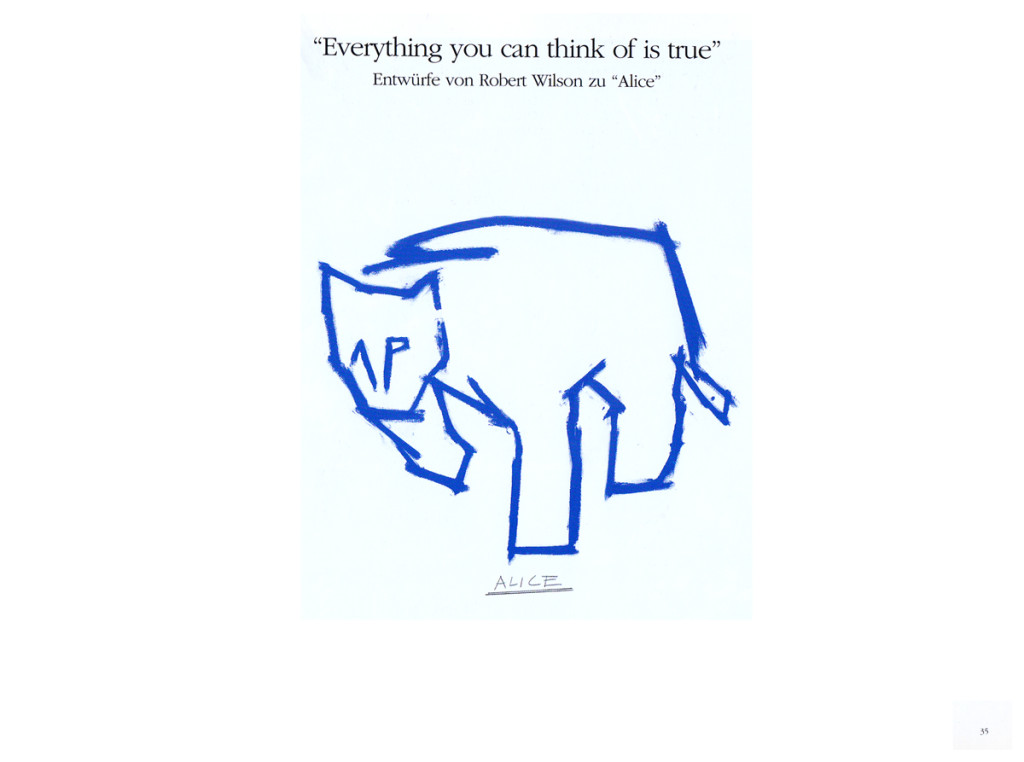 4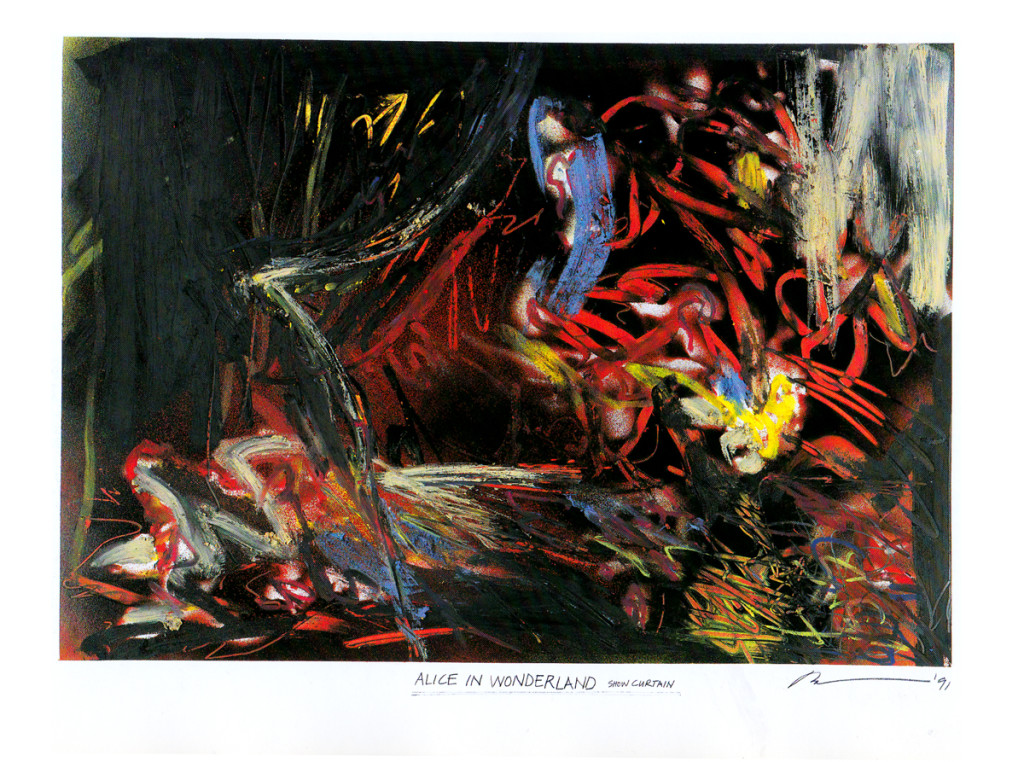 5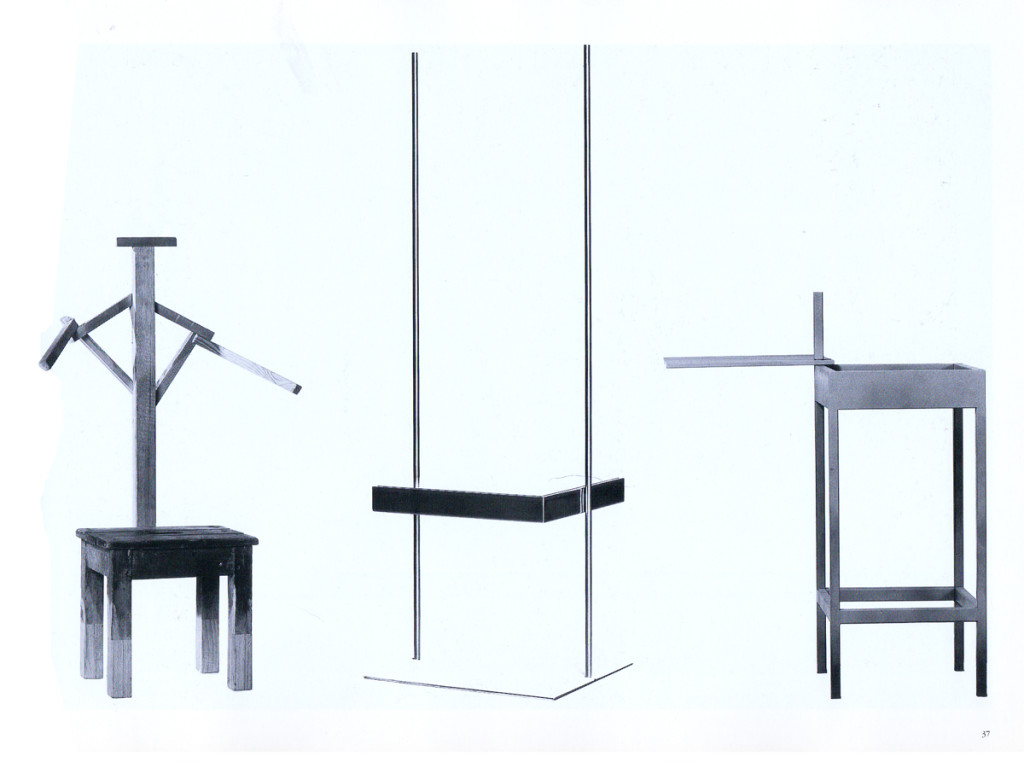 6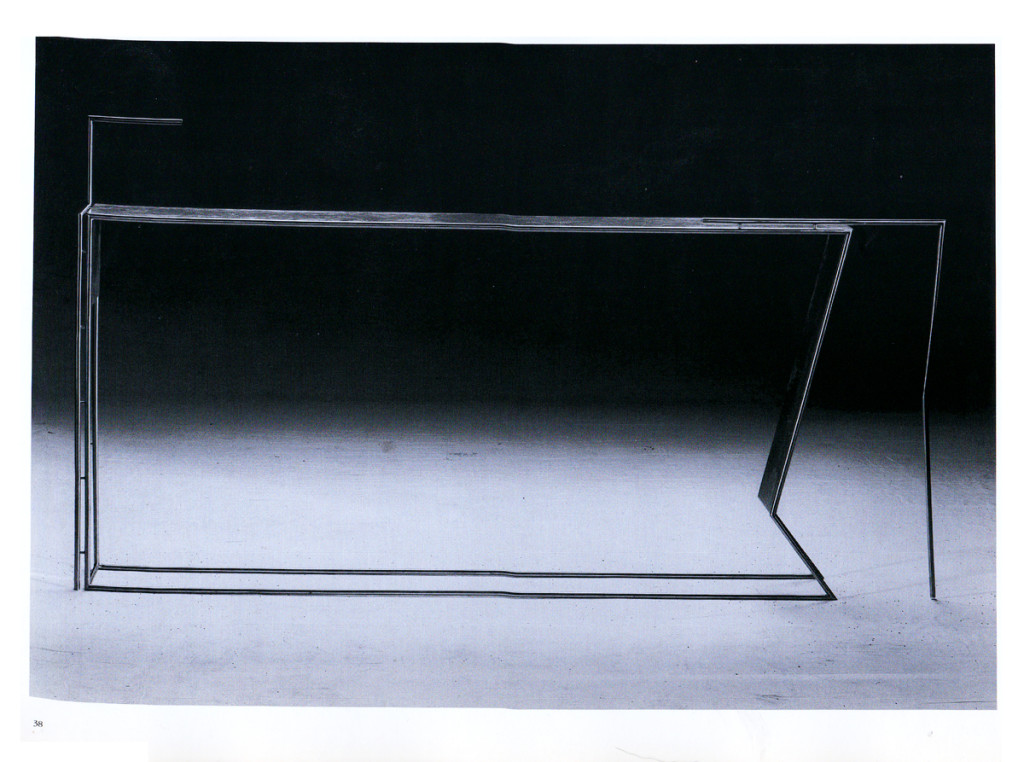 7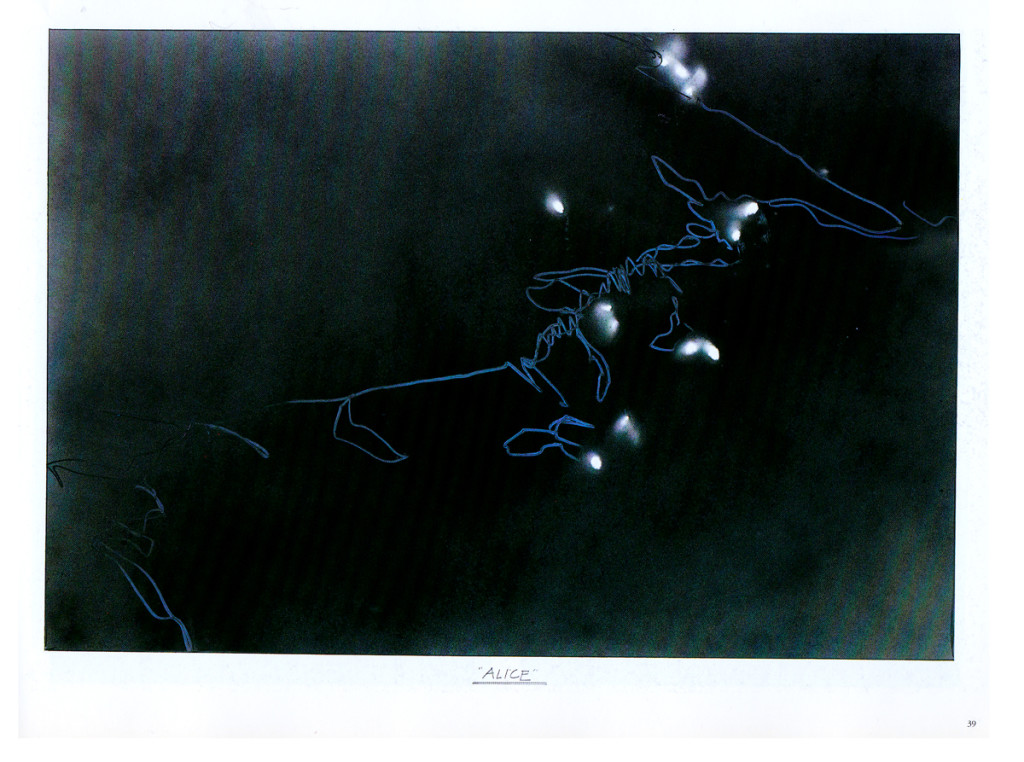 8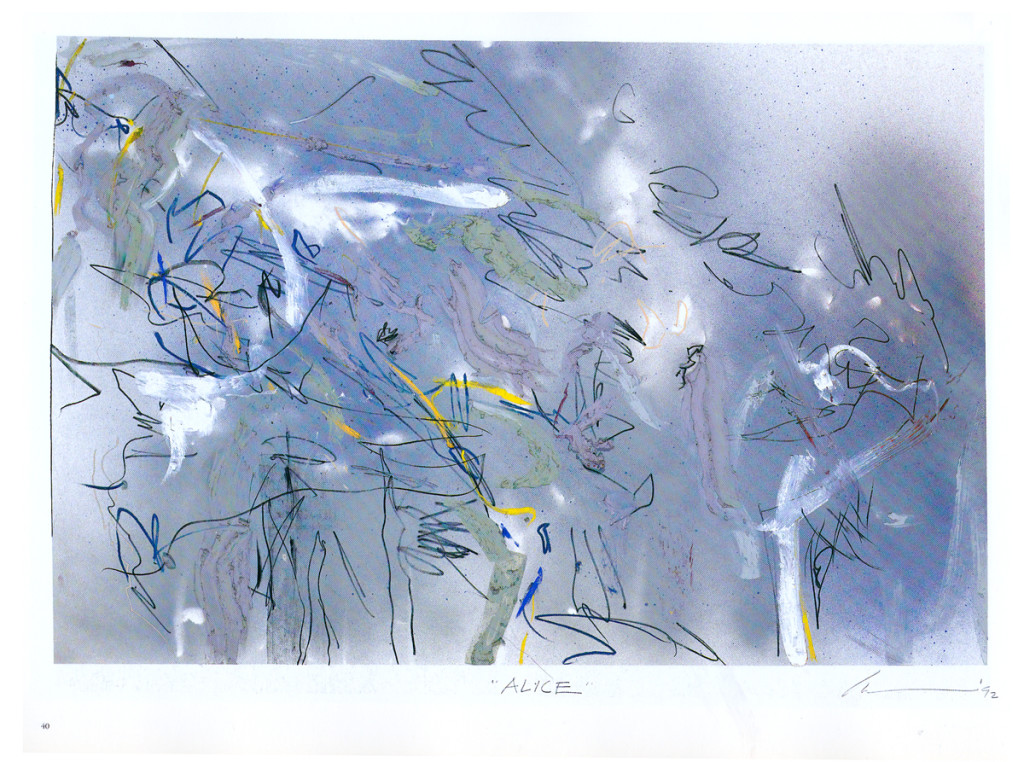 9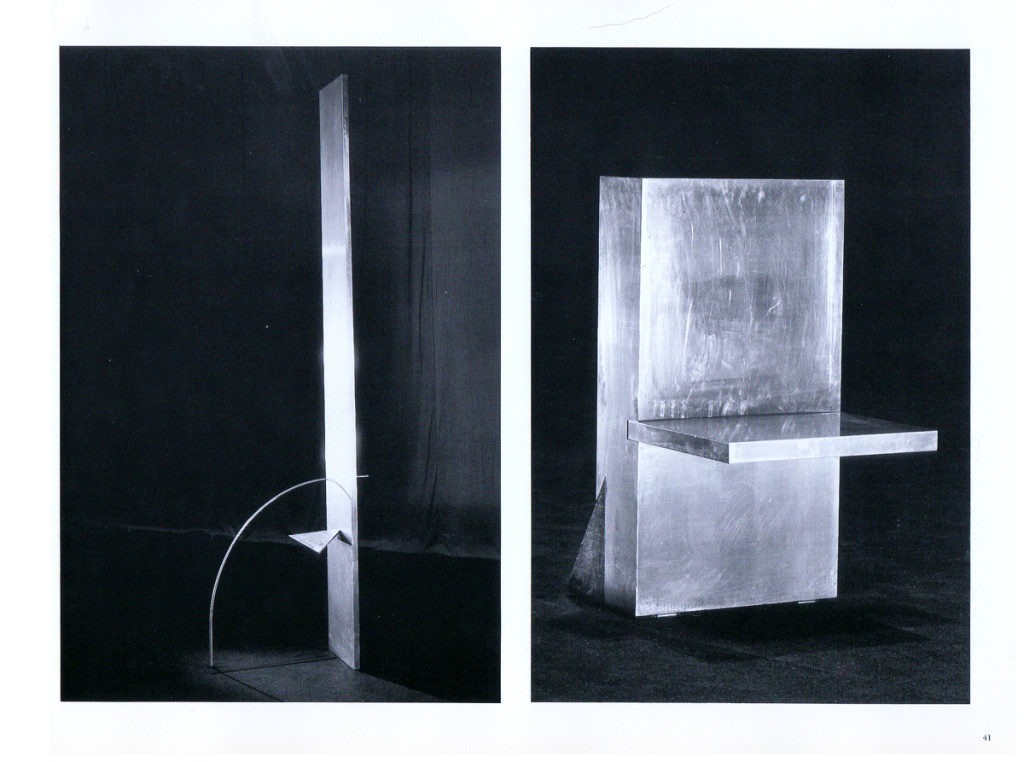 10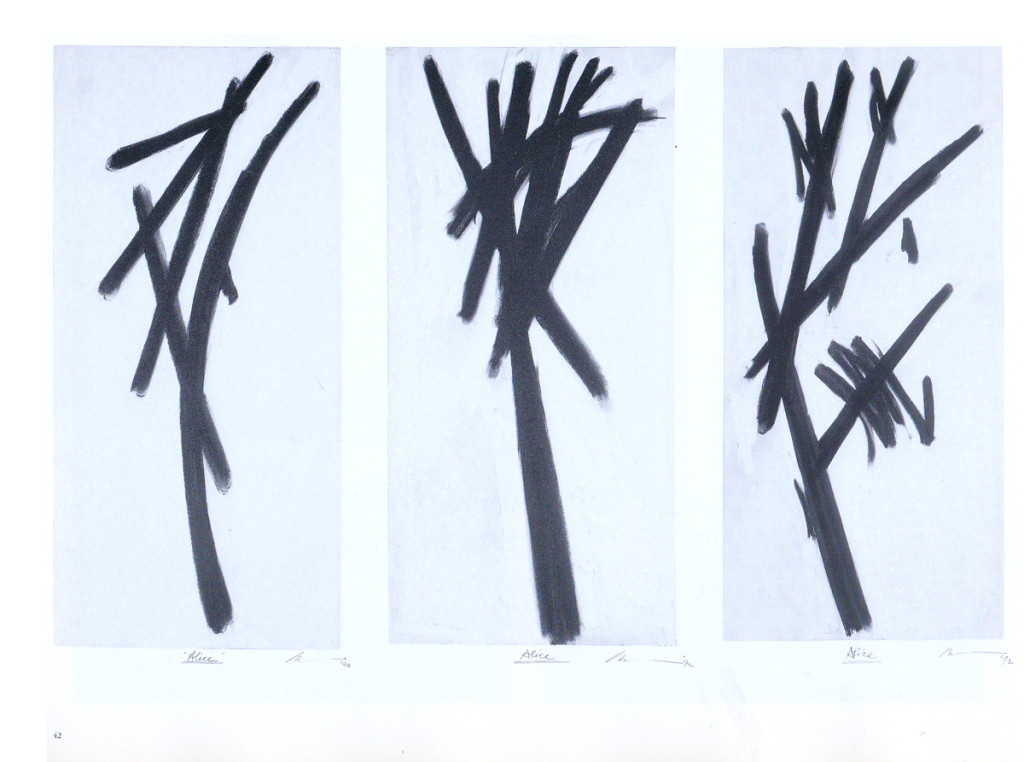 11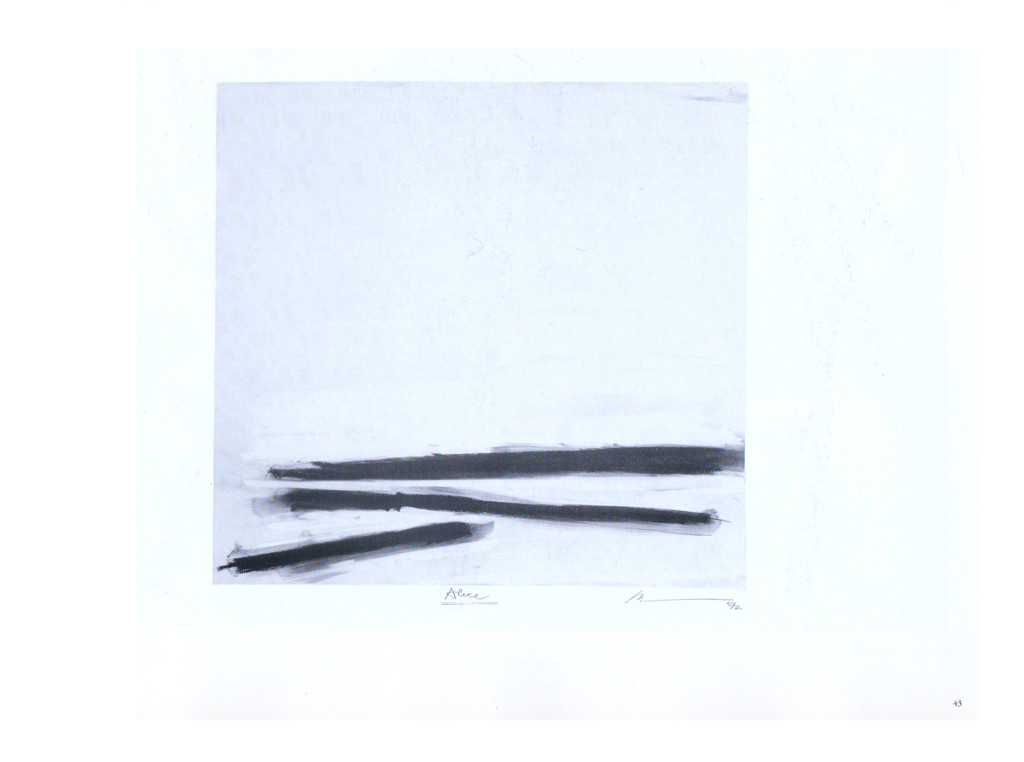 12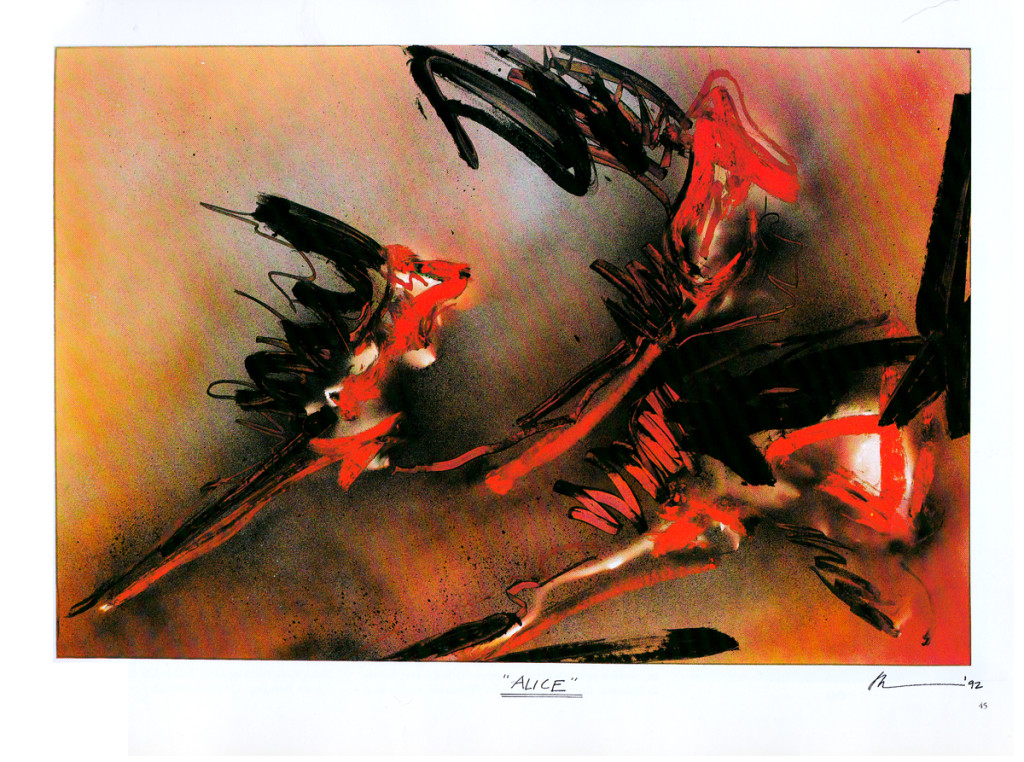 13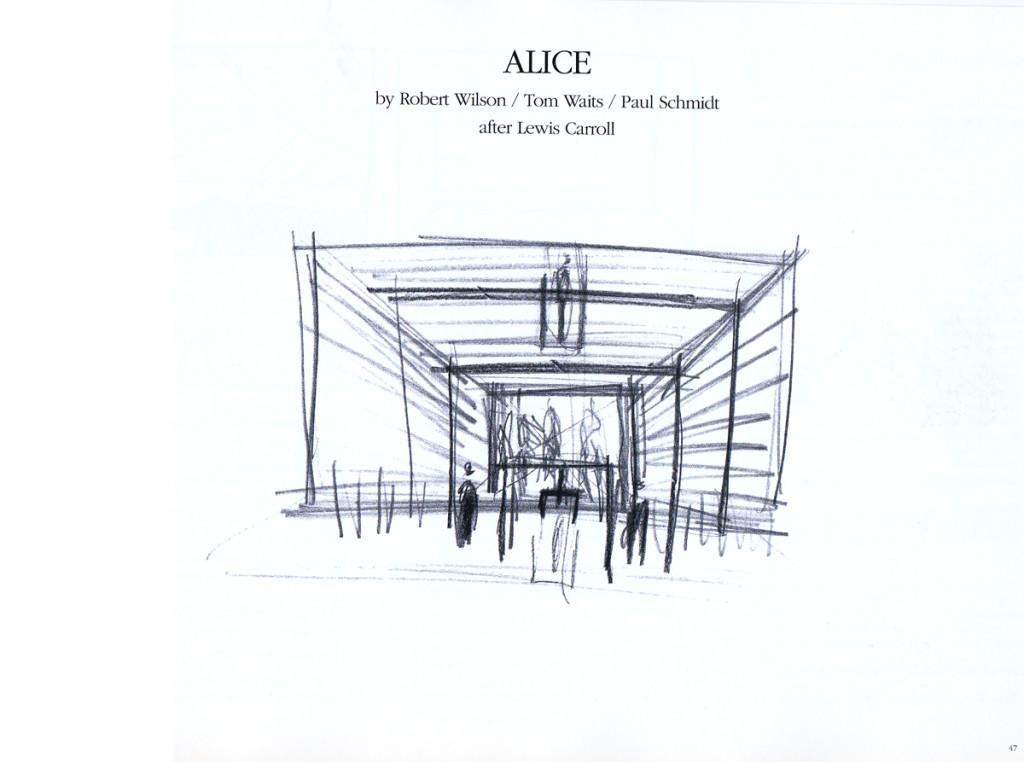 14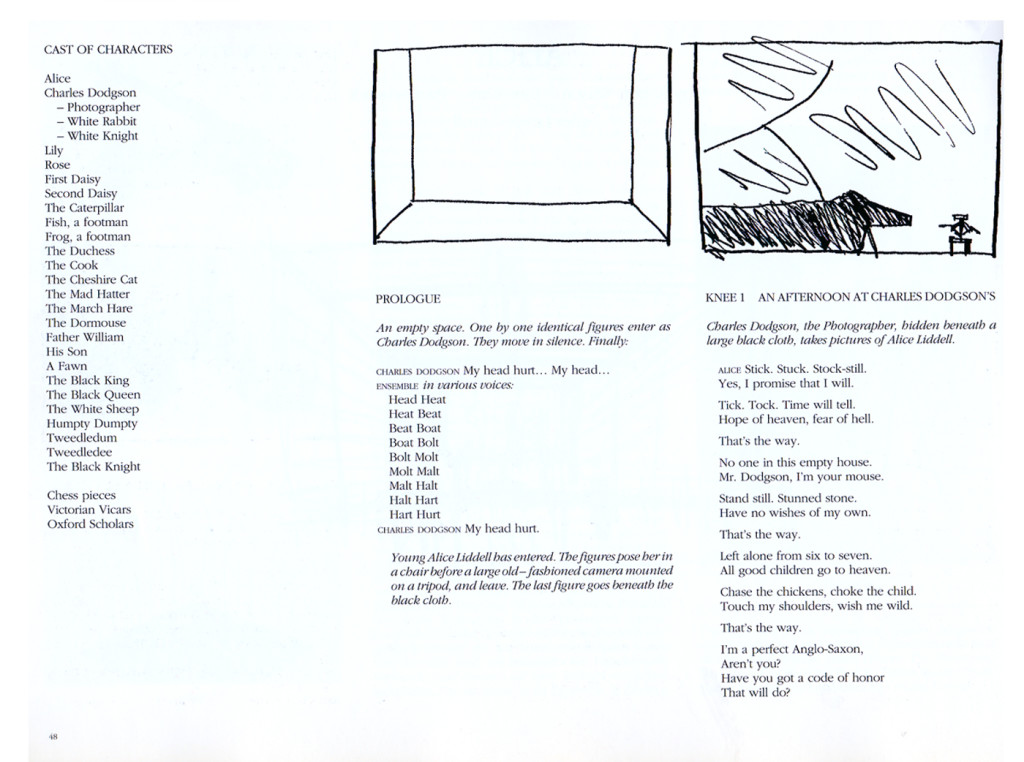 15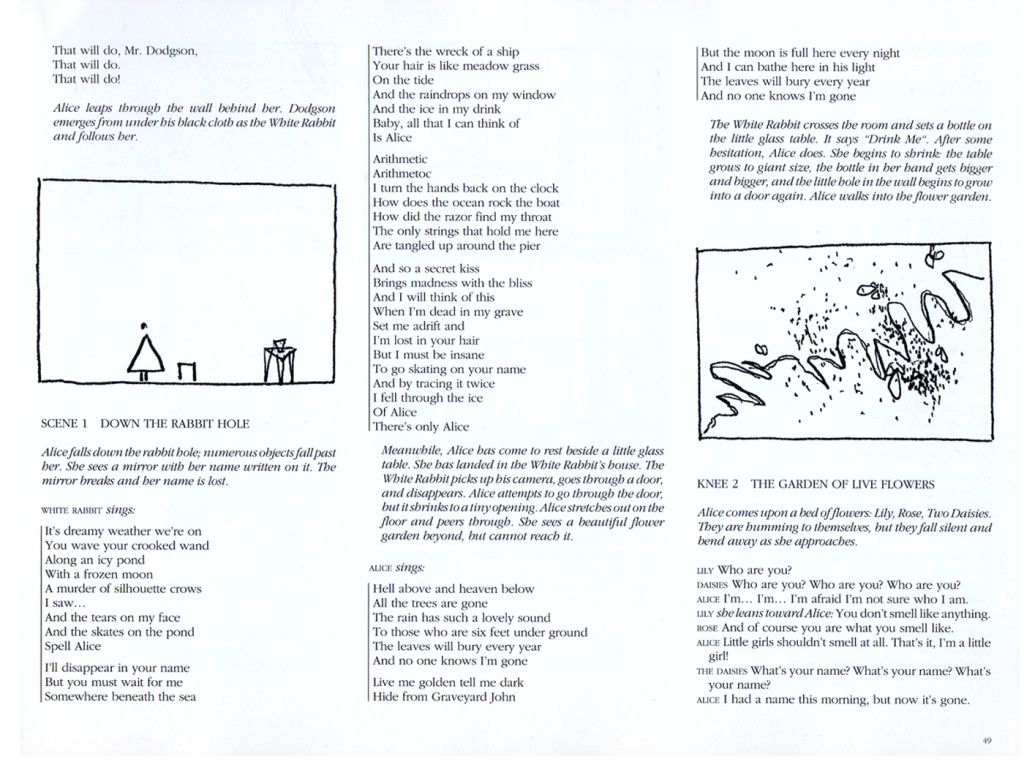 16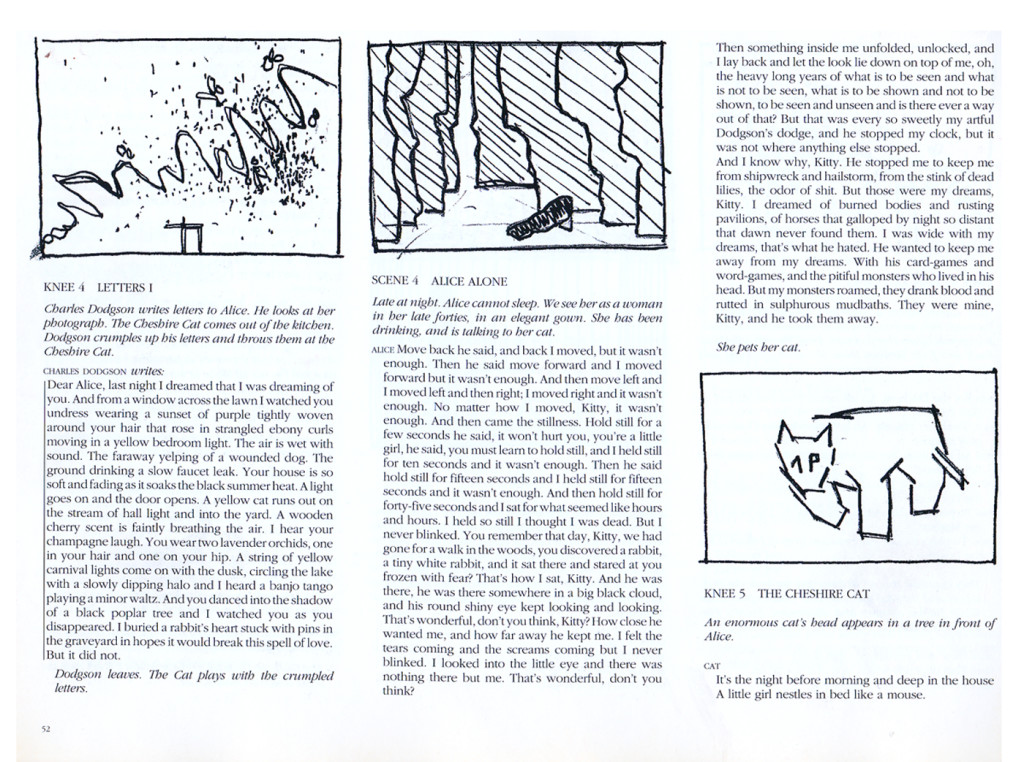 17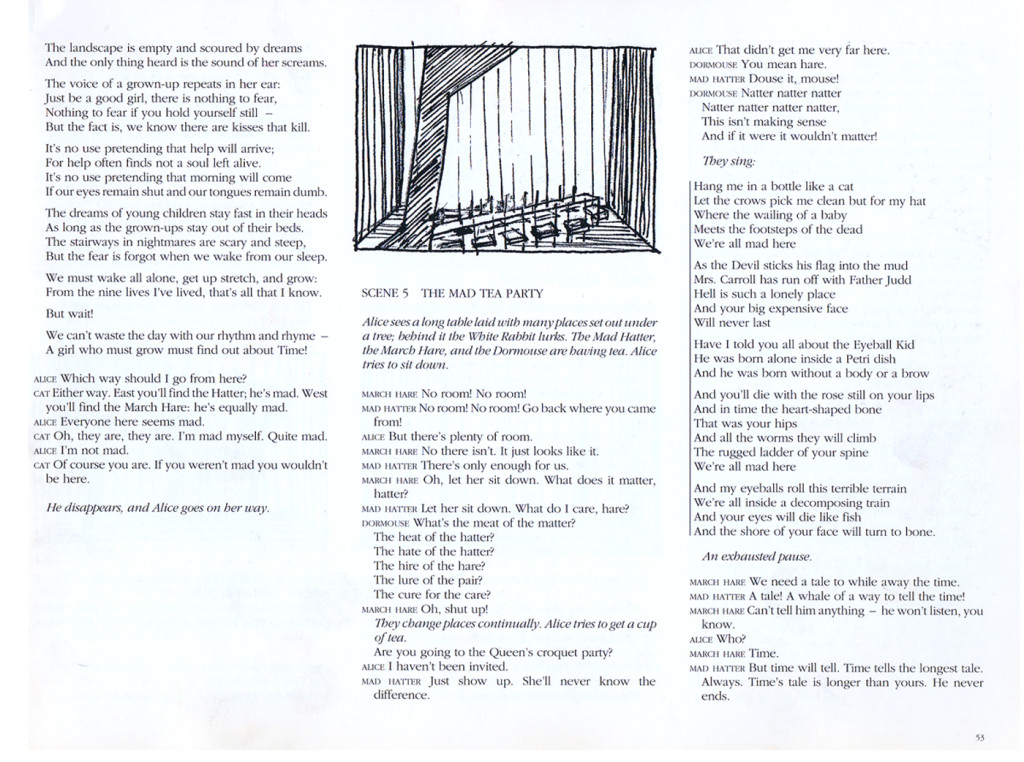 18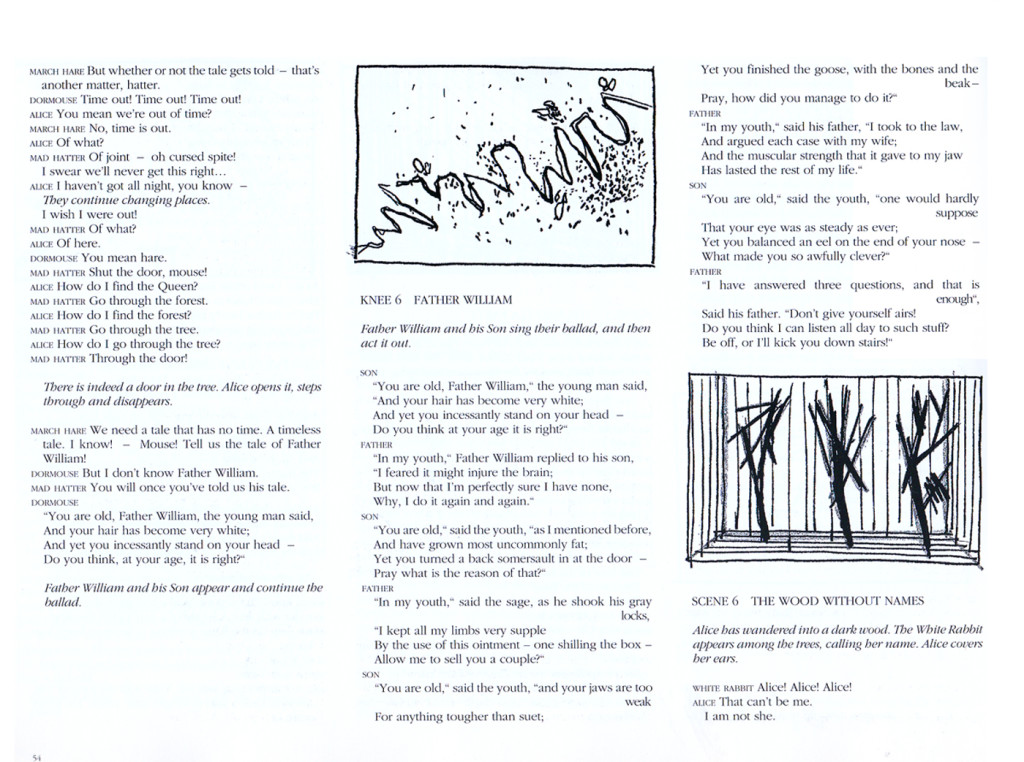 19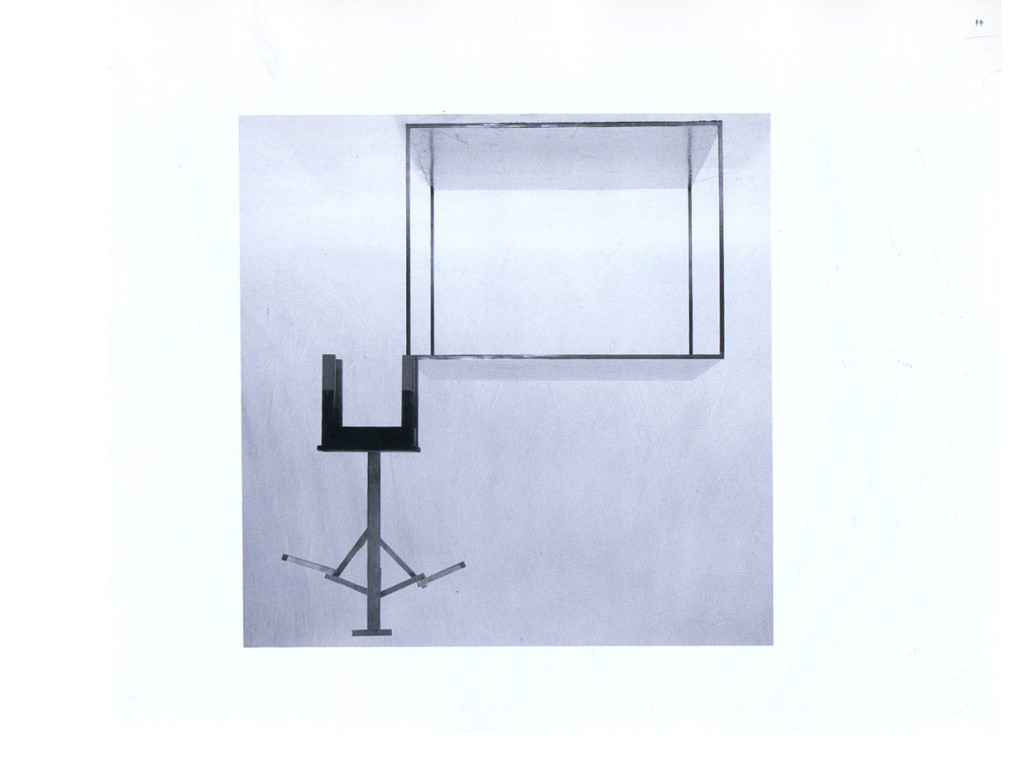 20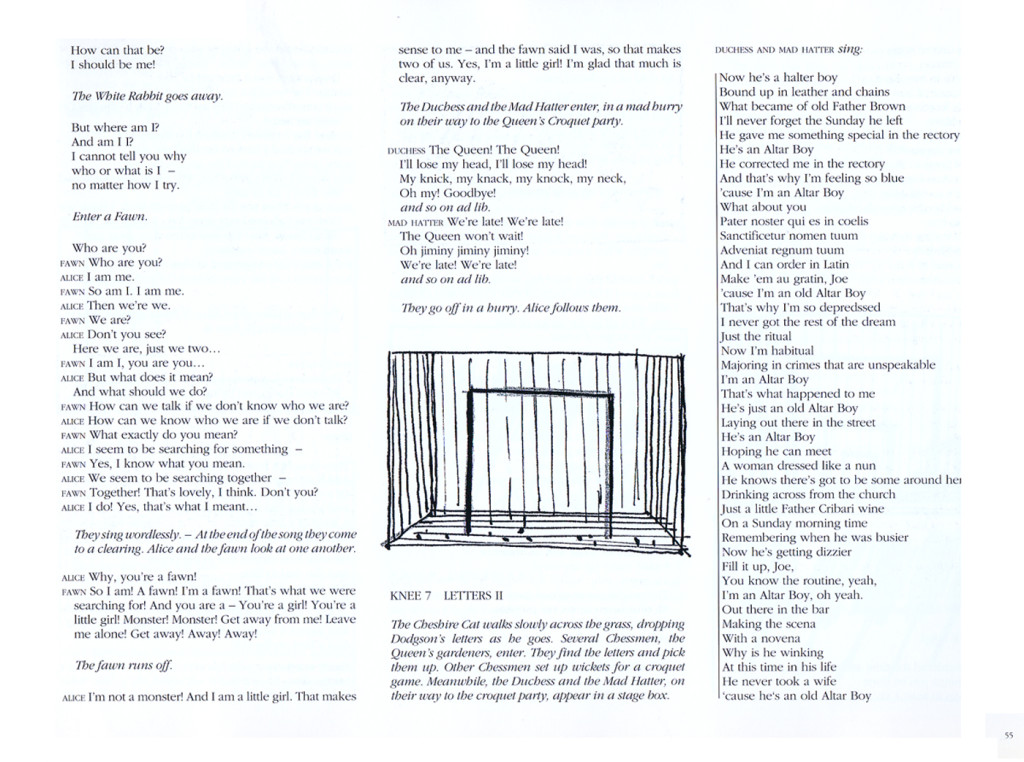 21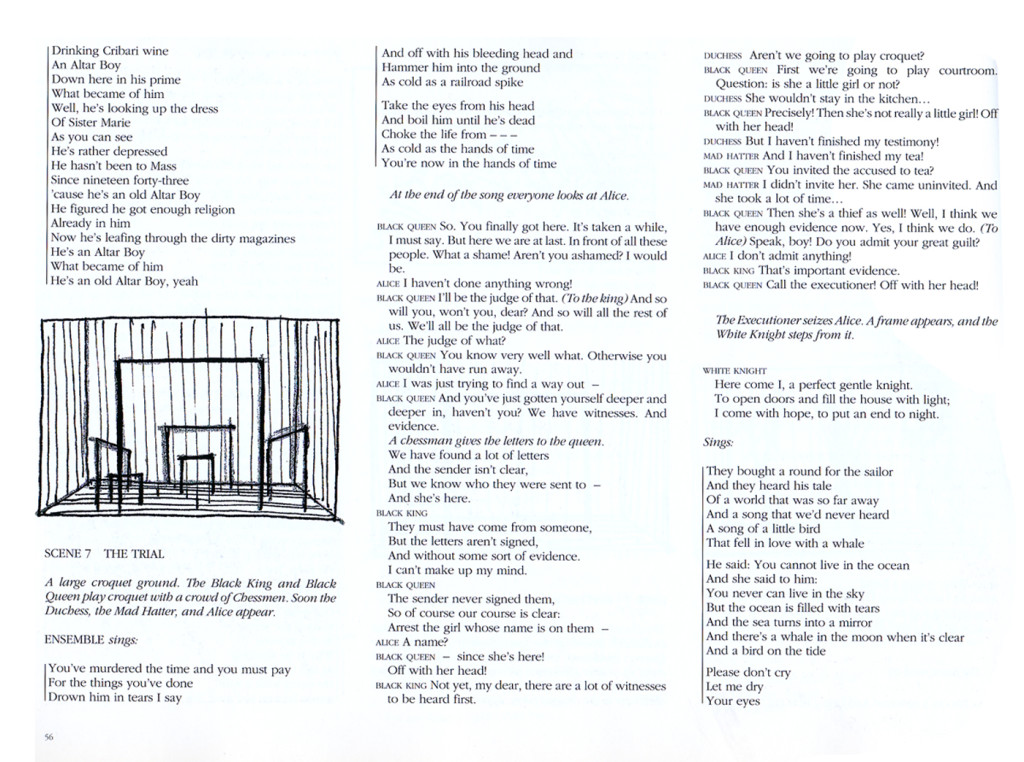 22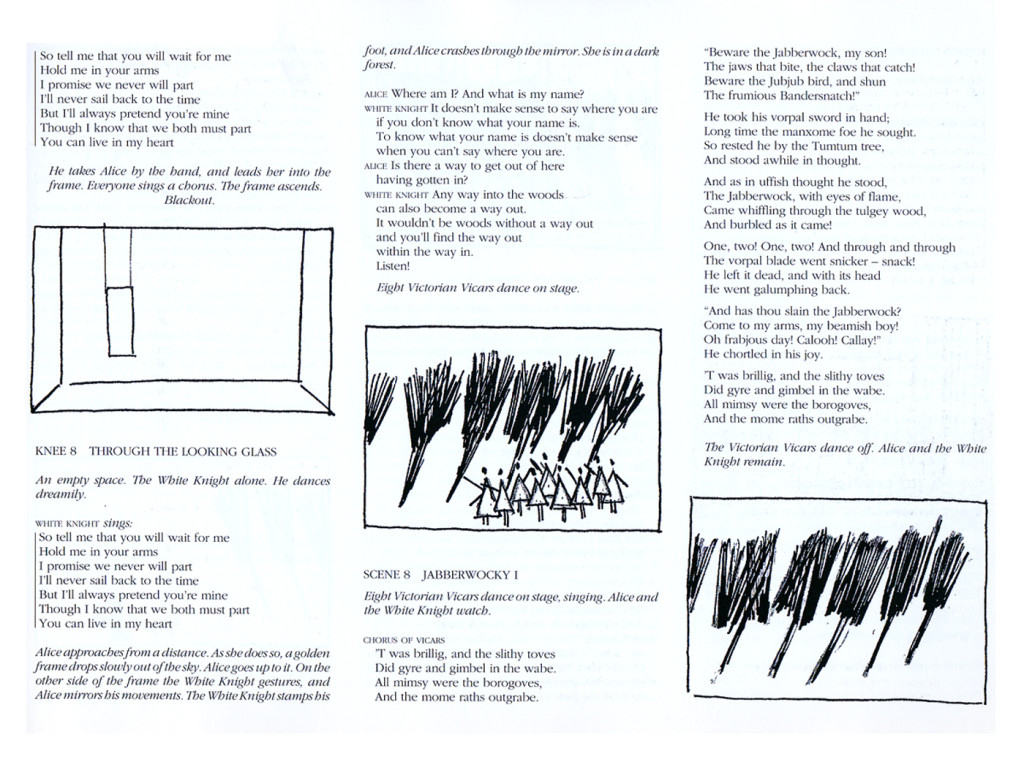 23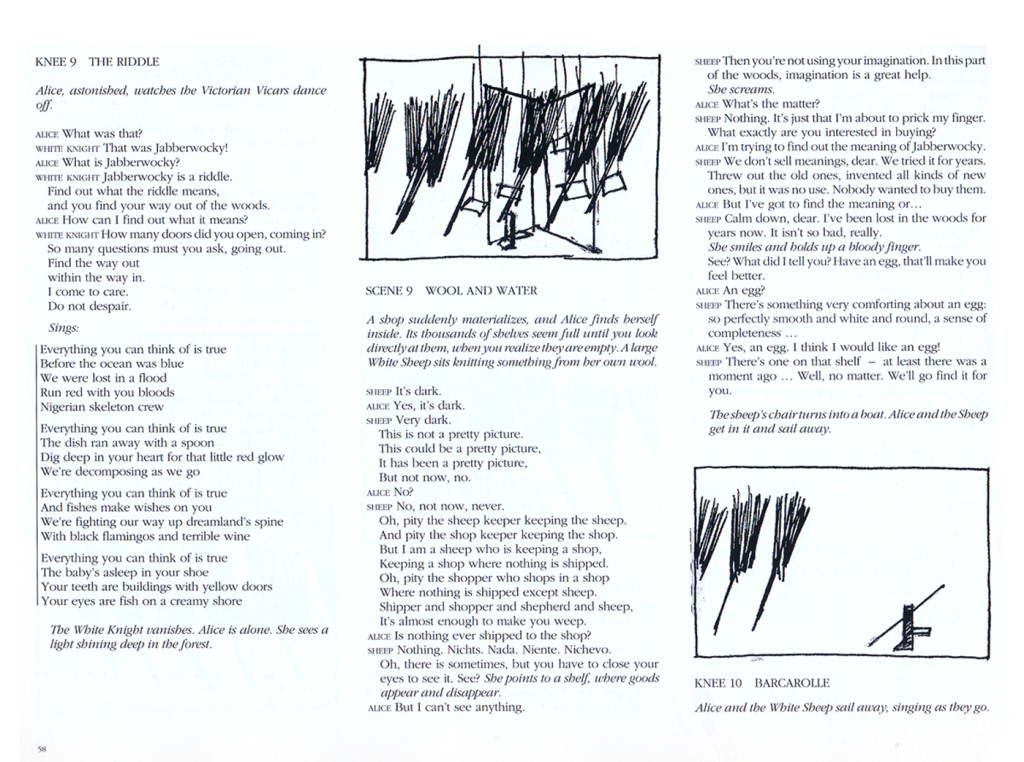 24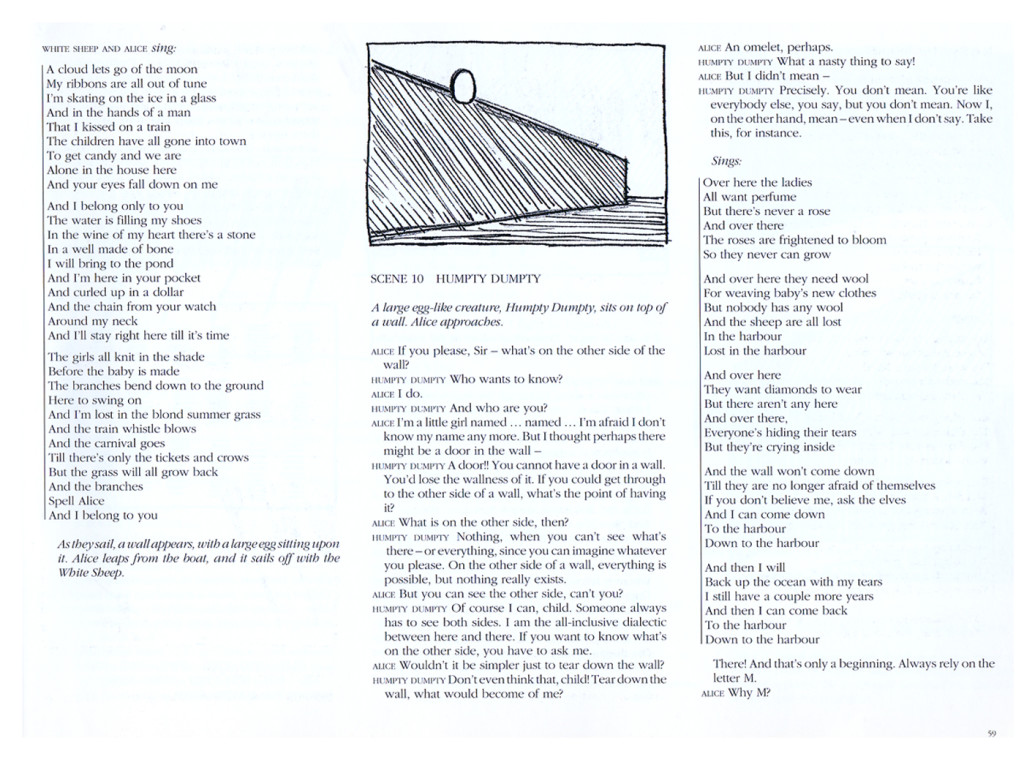 25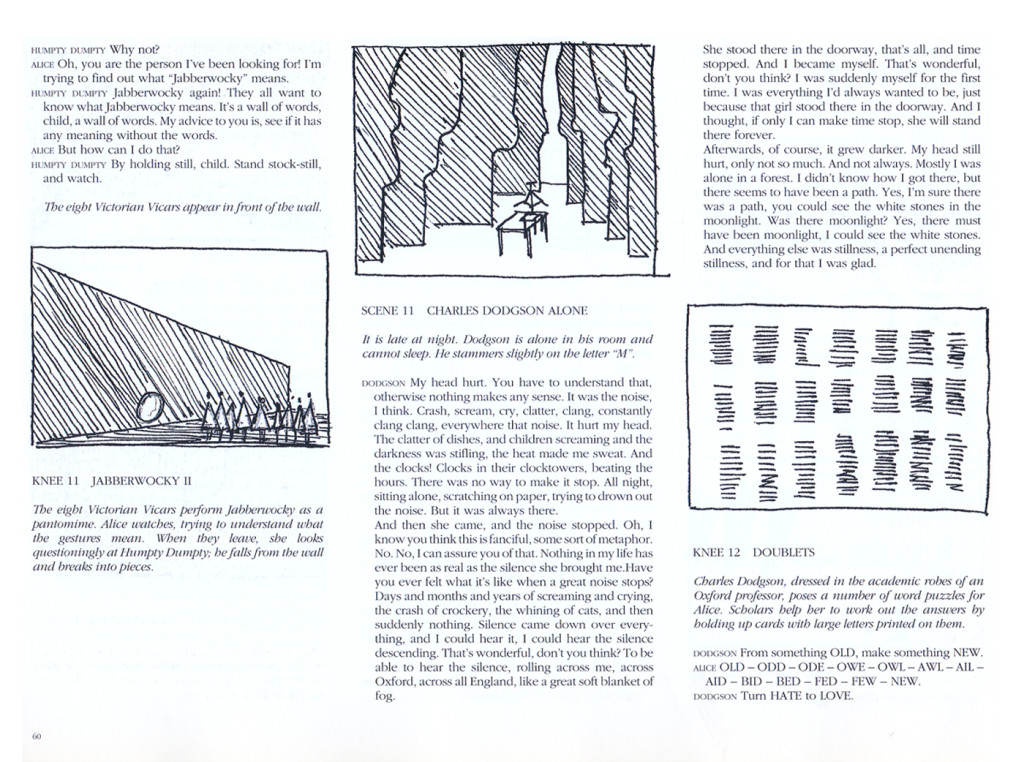 26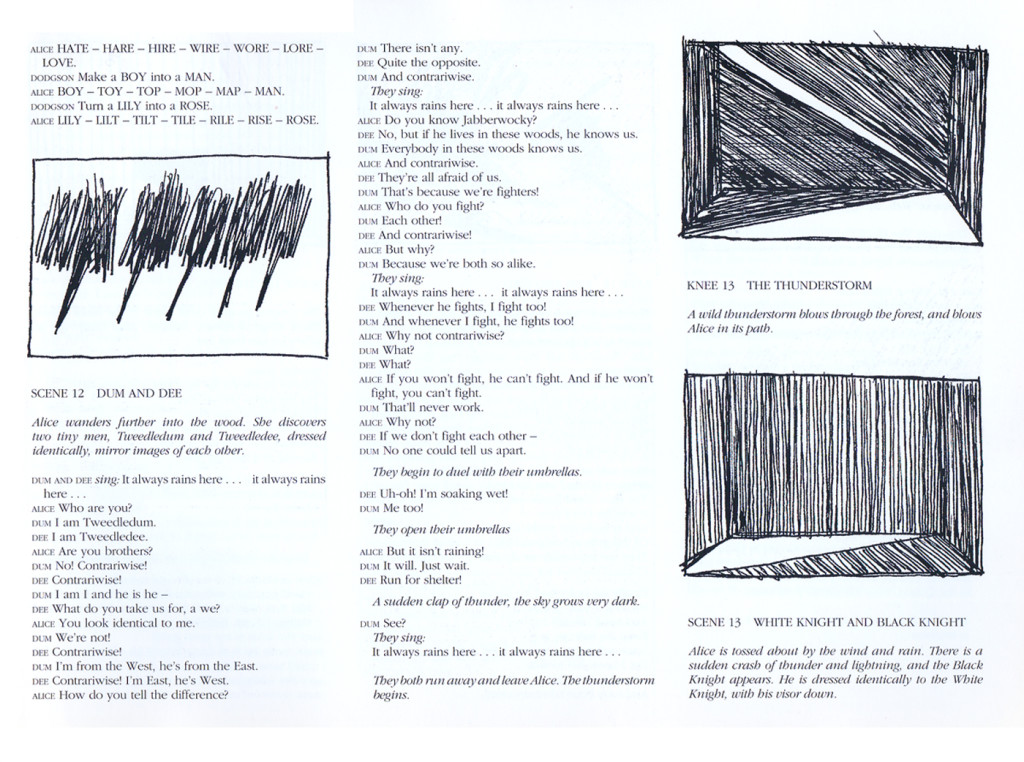 27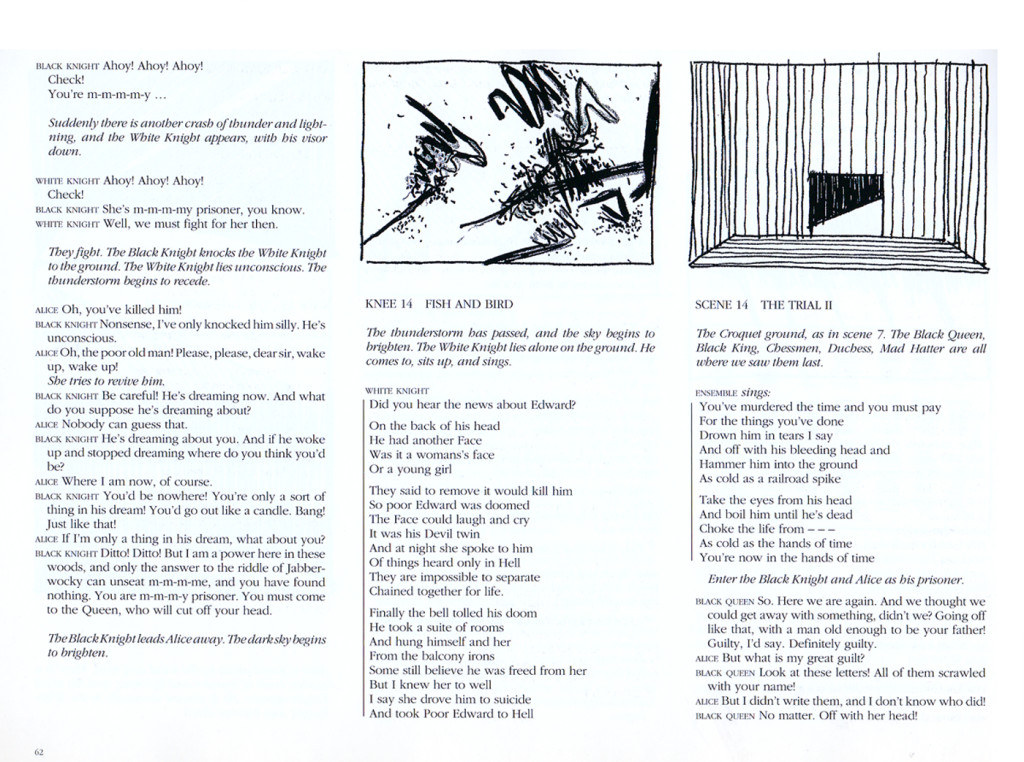 28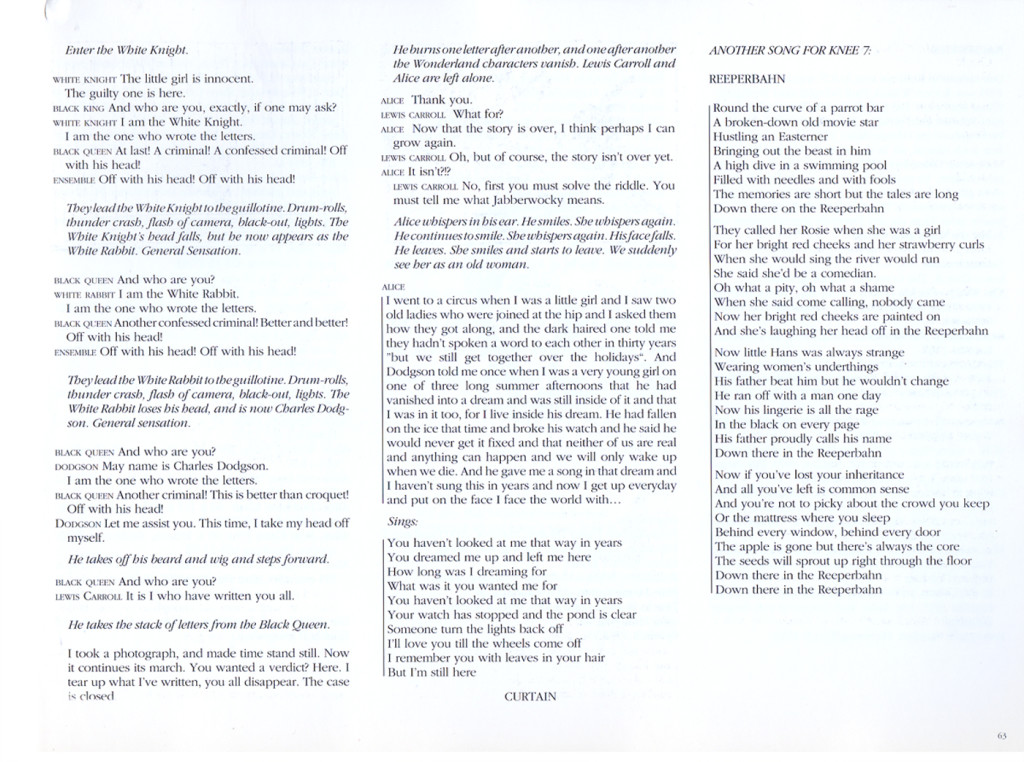 29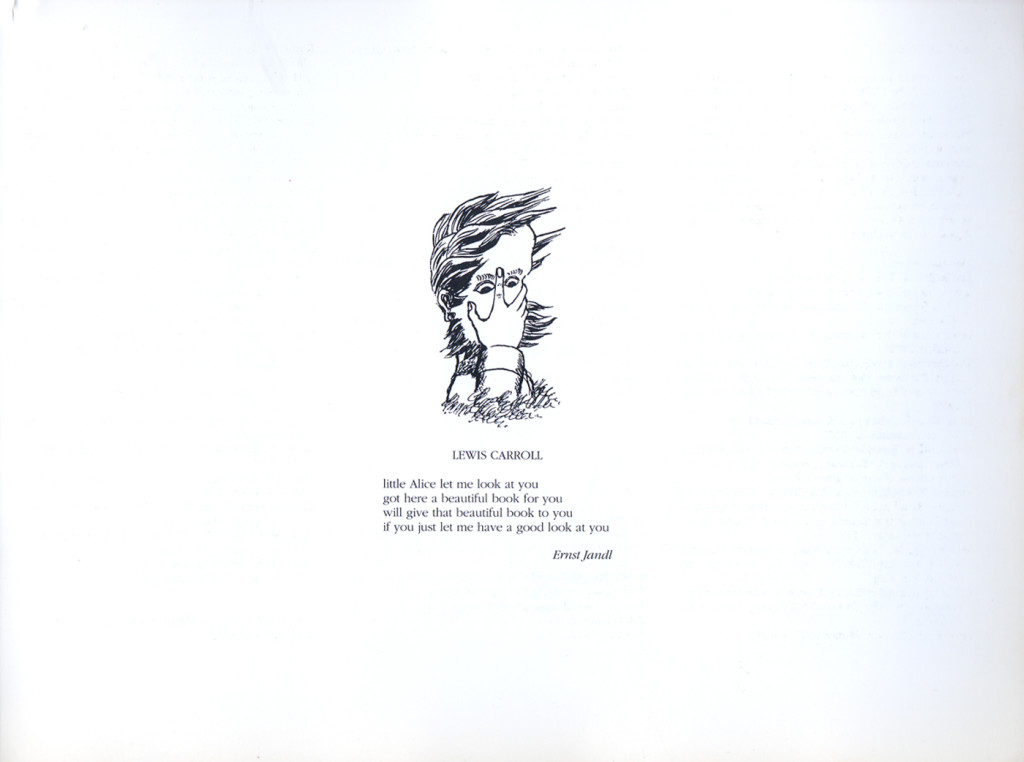 30
27 Responses to "Robert Wilson's Alice"
Leave a Reply