Animation Artifacts 15 Dec 2006 08:03 am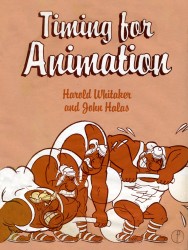 - Harold Whitaker's "Timing For Animation." is an animation book which I like very much, yet it has, I think, gotten short shrift in most animation circles.
The book can still be located on line, and I urge you to go for it. It reads like a hard covered Preston Blair primer, yet the information in it is much more detailed than Blair's and doesn't attempt lessons in how to draw. The focus stays solidly on how to animate.
The information is clear and concise with illustrations from HB films that Whitaker animated.
(Click on images to enlarge.)
Whitaker was the key animator at the Halas and Batchelor studio. His work has a looseness to it that stands out from most of the animation in the H&B product. He seems to have started animating during the production of Animal Farm and continued working right up through 1988.
Page by page the book offers what seems like a series of valuable lesson plans for would-be animators. There's so much in the book, but it's done in a deceptively simple manner, so it seems as if it's not quite as thorough as it is.
Here, I'd like to post a couple of pages to give a sample of it for you.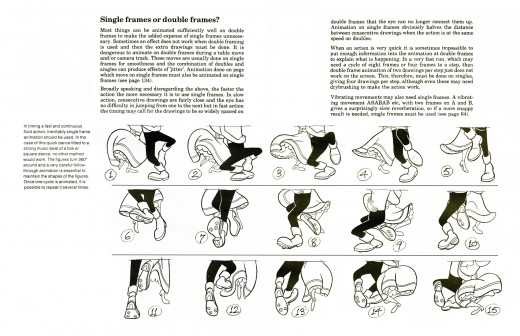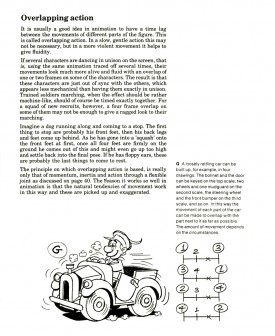 The book is called Timing For Animation for a reason. Timing is the essence of animation, and the book focusses on this topic. There are plenty of examples of production charts, exposure sheets and spacing charts.
There are the usual definitions of "Anticipation" and "Follow-thru." But there's also examples of "Timing to suggest Weight and Force;" and a breakdown of how to use "Timing Cycles" and the "Timing of a Walk."
I like the book and have used it for my classes, when I did teach. I also usually recommend the book when I lecture about animation. If you're not familiar with it, try to check it out.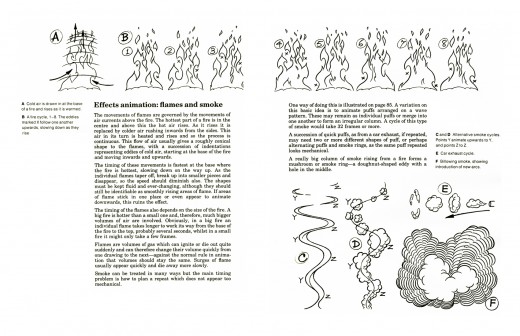 7 Responses to "Harold Whitaker"
Leave a Reply