Animation Artifacts &Disney &Frame Grabs &Layout & Design &repeated posts &Story & Storyboards 03 Jun 2013 04:17 am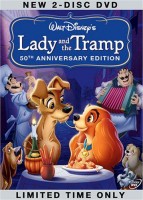 - The recent posts by Hans Perk on his blog A Film LA of the animation drafts to Lady and the Tramp have led me to add to the mix by posting some of these older posts.
Here are a lot of drawings done predominantly by Joe Grant in the early forties in preparation for the movie.
The illustrations – some are obviously BG layouts, others storyboard drawings – have a light and jaunty feel. They're very cartoon in nature, and belie the actual feature they produced which, at times, is quite beautiful. Disney truly got the feel of "Main Street, USA" in this film.
I'm interested that most of the images don't take in Cinemascope (since they were obviously done before the decision to go Scope.Cnemascope didn't come into being until 1953) Most of them are also fast drawings that don't feature the Tramp as we know him, and even Lady takes on a different form.

You get the feeling this film was pushed out relatively quickly. The results are excellent, regardless. Sonny Burke and Peggy Lee wrote an excellent pop-song score that doesn't quite capture the turn-of-the-century, but it does capture the atmosphere of early 50s USA.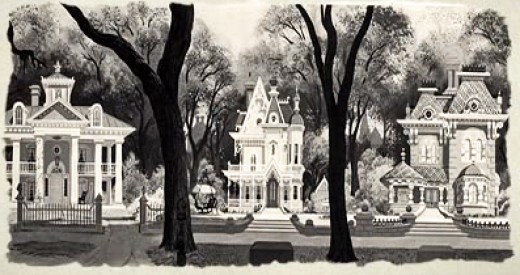 This drawing is in B&W on the DVD, but it appears in
Bob Thomas' 1958 book, "The Art of Animation."

Bg for The Princess and the Frog.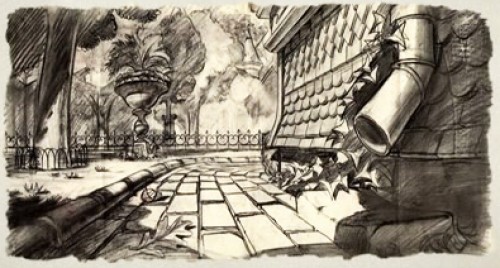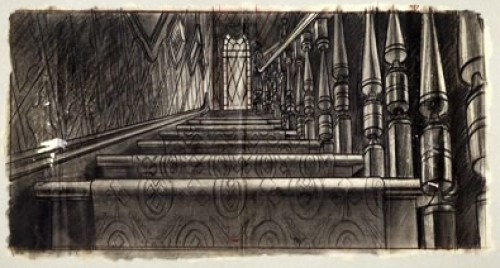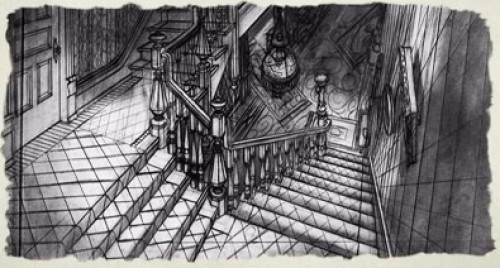 This looks not too different from a shot in Hitchcock's Psycho.
You can find more Bgs from Lady and the Tramp on Hans Bacher's site, one1more2time3.
The following are Joe Grant development drawings.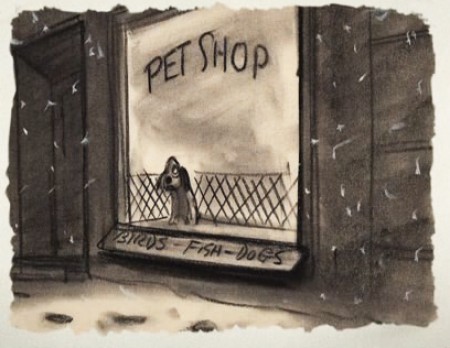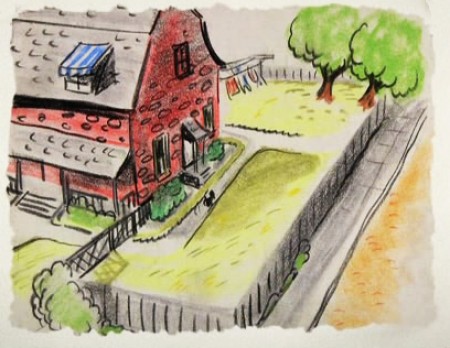 We seem to be in the Little Golden Book territory
with some of these images.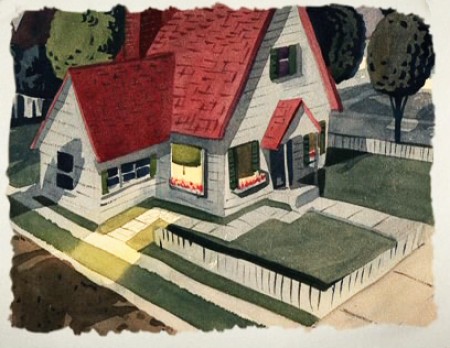 An earlier and different view.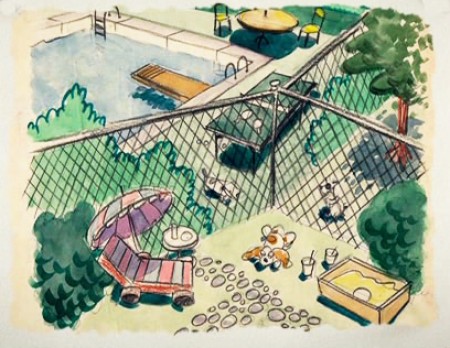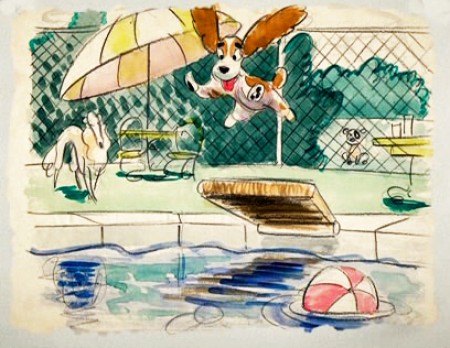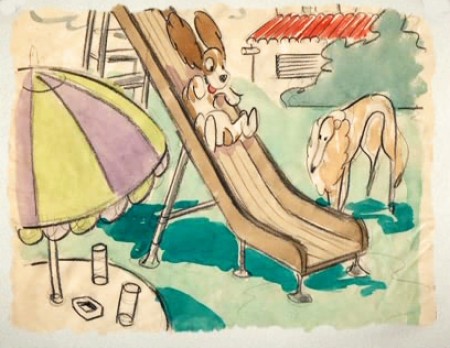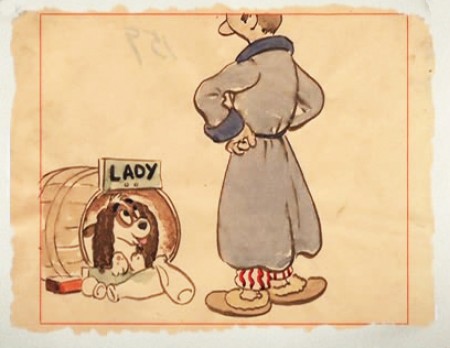 Or did I mean the New Yorker circa 1948?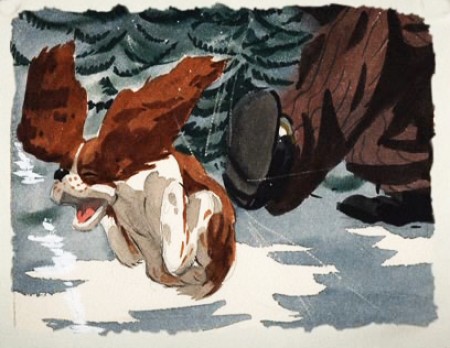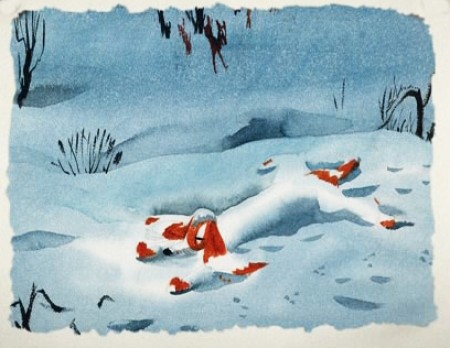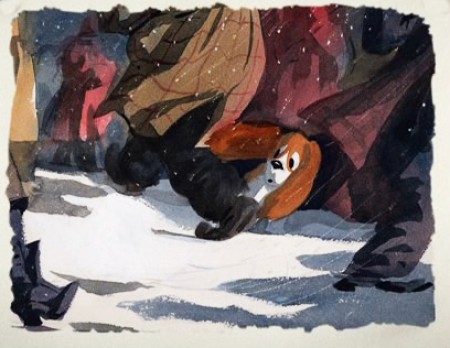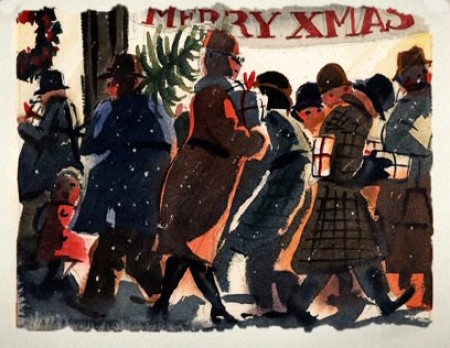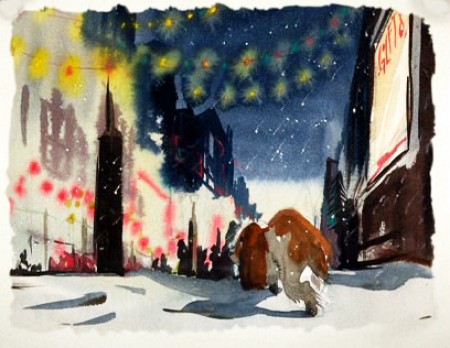 I love weather and would have applauded more of it in the film.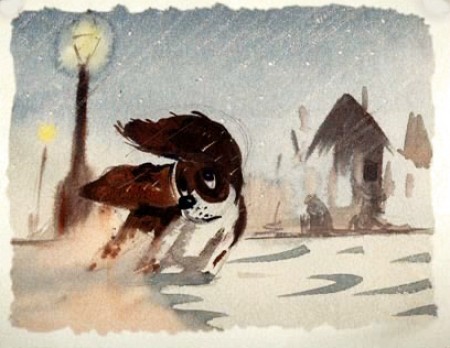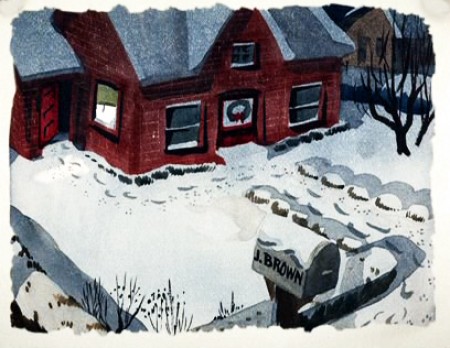 —-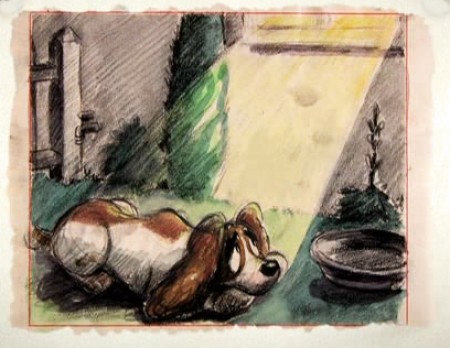 (Click any image to enlarge.)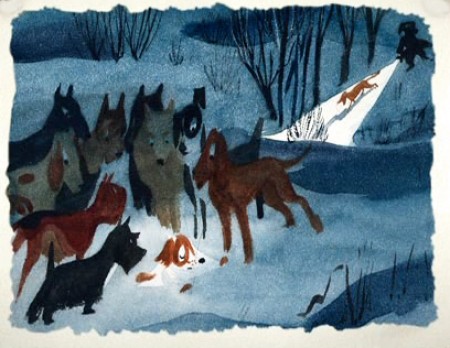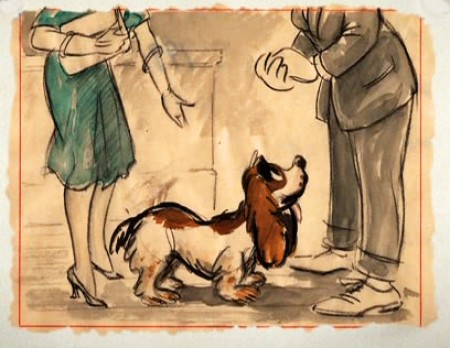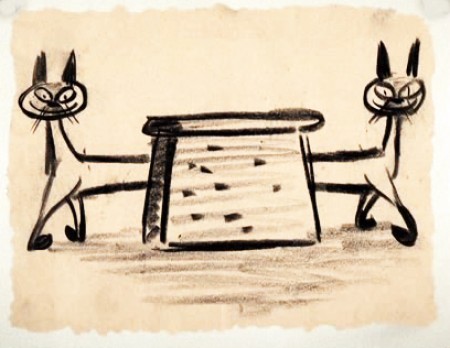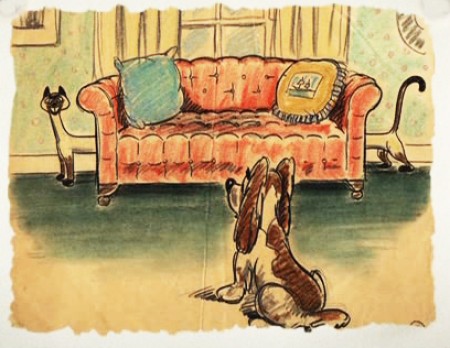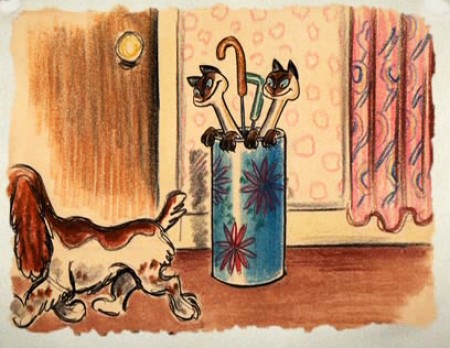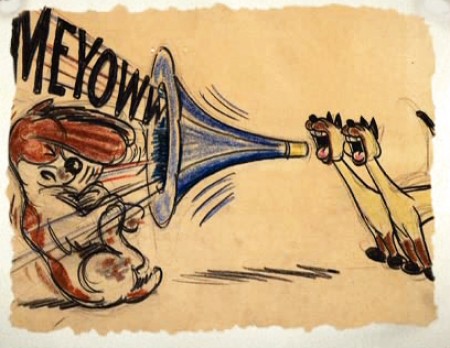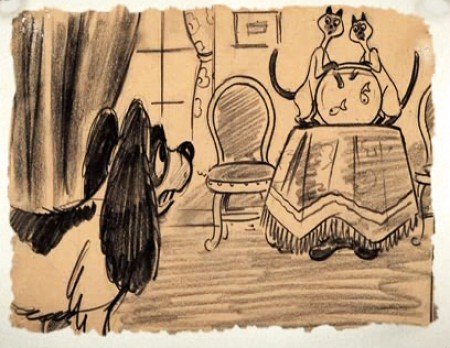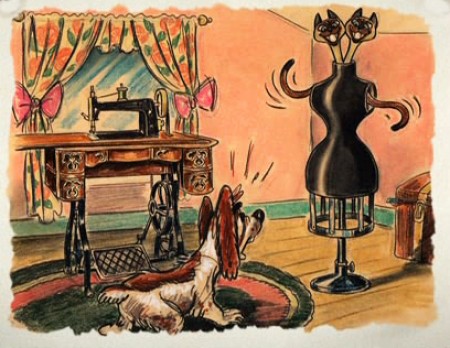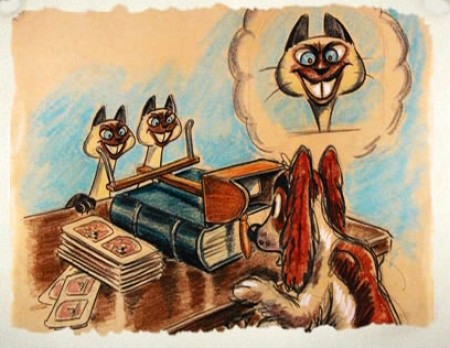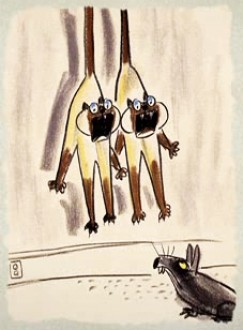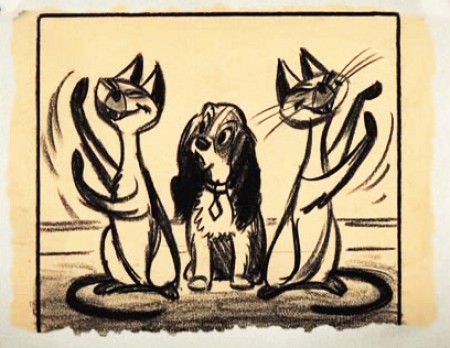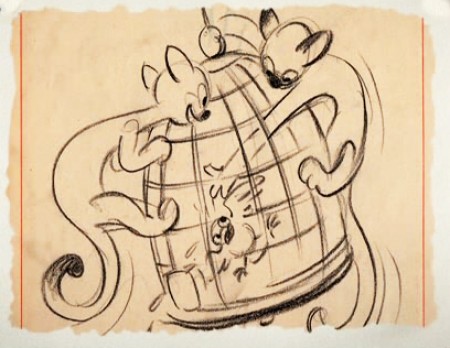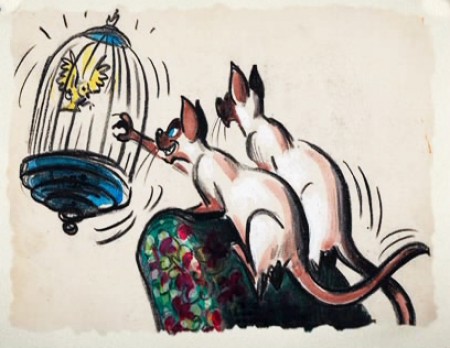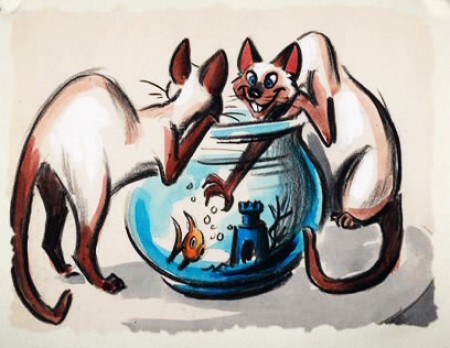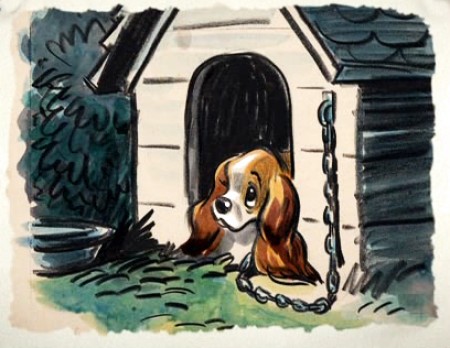 One more post of these to go. On Friday.
.
One Response to "Lady Drawings – repost"
on 03 Jun 2013 at 5:54 pm 1.Roberto Severino said …

Absolutely gorgeous! It has been years since I last saw "Lady in the Tramp" but these drawings make me want to rewatch the film soon. Thanks for posting, Mr. Sporn!
Leave a Reply