Festivals 04 Jun 2013 04:24 am
The Zagreb Animation Festival, now called Animafest, the 23rd World Festival of Animated Film, starts June 4th through 9th.
One of the last artifacts Tissa David gave me was an invitation poster from the 1st Zagreb Festival. I thought it'd be a good idea to post that today to coincide with the Festivl's opening. All those going there, have fun and good luck.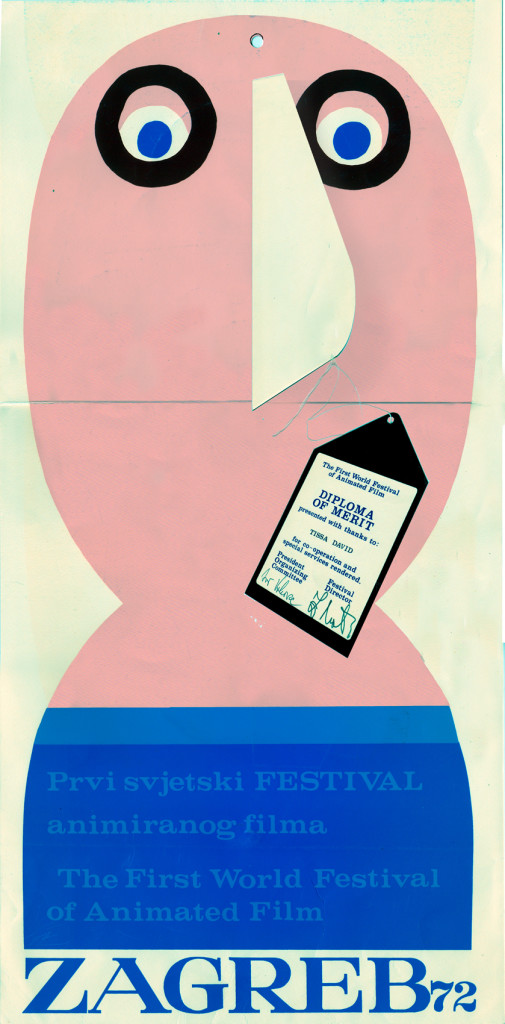 The initial poster for the first Zagreb poster.
The nose is taped on and stands up, as in a pop-up book.
The tag is connected by thin, light string.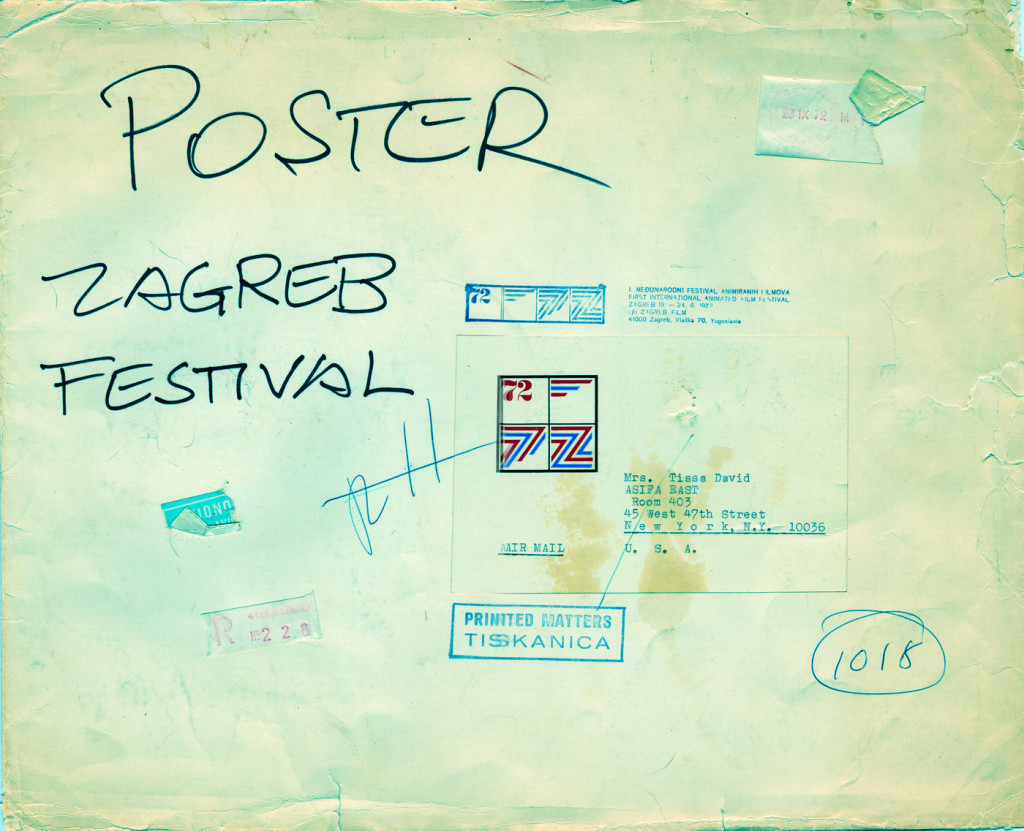 The envelope the poster came in.
4 Responses to "Zagreb"
Leave a Reply