Animation &Books &Disney &repeated posts 11 Jun 2013 03:42 am
– Retta Scott's name was always an intriguing one for me.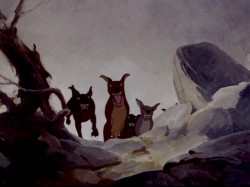 She was an animator on Bambi, Dumbo and Plague Dogs. She was layed off at Disney's when they hit a slump in 1941 but came back to do a number of Little Golden Books for Disney. The most famous of her books was her version of Cinderella, one which was so successful that it remains in print today as a big Little Golden Book.
When asked why females weren't animators at the studio, the Nine Old Men who traveled the circuit, back in the 1970′s, often mentioned her. They usually also said that she was one of the
.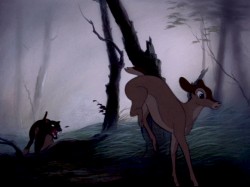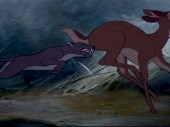 most forceful artists at the studio, but her timing always needed some help (meaning from a man.) Ms. Scott was known predominantly for her animation in Bambi. Specifically, she's credited with the sequence where the hunter's dogs chase Faline to the cliff wall and Bambi is forced to fight them off.
The scene is beautifully staged and, indeed, is forceful in its violent, yet smooth, movement. I was a young student of animation, so this sequence had a long and lasting impression on me.
Here are some of her illustrations for Cinderella published in 1950 to tie in with the Disney film. Oddly, the illustrations don't completely look like the film's characters. The cat and mice are close, but Cinderella, herself, is very different, less realistic. She looks more like a Mary Blair creation. When I was young, I was convinced that these were preproduction illustrations done for the film. If only.
I won't post all the illustrations of the book; I want to give an indication of her work, and I think this should be enough to do that.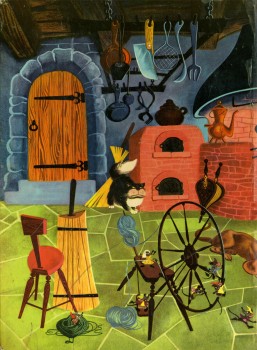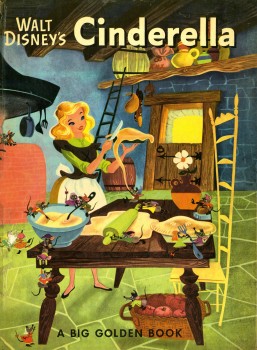 (Click any image to enlarge.)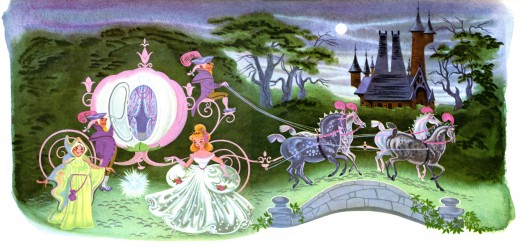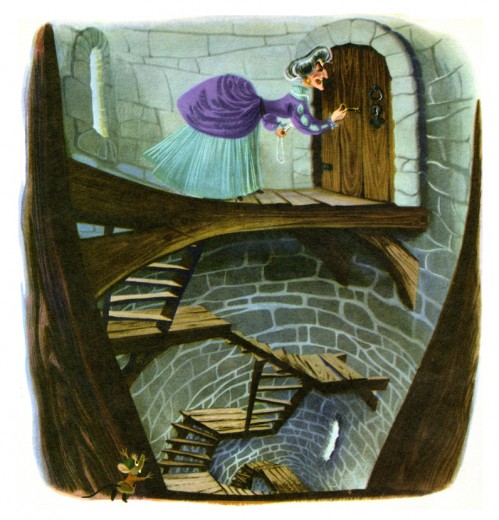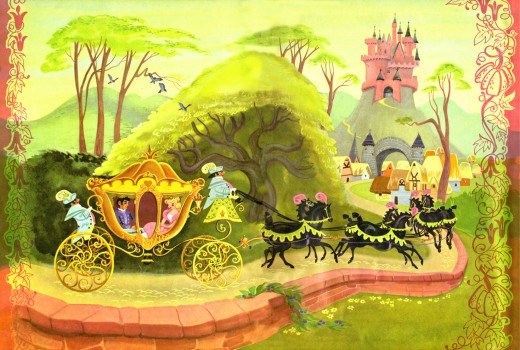 3 Responses to "Retta Scott and Cinderella – repost"
on 12 Jun 2013 at 4:17 am 1.Donna A. said …

I have this book! It is very-loved, falling apart a bit and I may have even enhanced the artwork a bit but its a treasure. Thank you for the wonderful reproductions from the pages, I would know then anywhere!
Leave a Reply