Commentary &Daily post 08 Jan 2007 07:37 am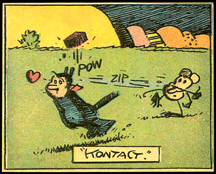 The NYTimes on Saturday had an interesting article by A.O. Scott about how the moviegoing experience is affecting children. He compares the age groups:
whereas older viewers prefer theater going, younger people accept film in any form – from ipod to imax. They're going without an obvious preference. This, Scott feels, is affecting the attitude these children are bringing to the future of exhibition, and he's taking active steps to educate his kids in seeing older films in theaters.
I, personally, feel that there's a larger, more subjective problem, and I'm sure I wrote about it before (and will do again.) No room is being left to the imagination – for children or adults – on most of the films being made today. Every minor plot point is being detailed to the fullest. Nothing is left to audiences to get for themselves. Meticulous detail is often repeated endlessly to make sure we get it. In doing this, all the grace and wonder is taken out of most films, and children are being taught to not think for themselves.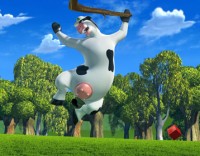 On the simplest level, last year's film Barnyard had those udders on the males because it was afraid that children wouldn't understand that they were still "cows." I have no doubt that the director wasn't expecting people to laugh at this, he just didn't trust his audience to understand that a "bull" is also a "cow". (Surely, Chuck Jones used this very notion – the difference between a bull and a cow – for a few jokes along the way.)
I think this simplification and overt dumbing down applies to most of last year's animated features. Yet, there have been a few good ones in the recent past.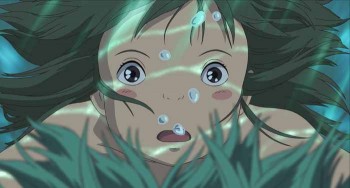 Miyazaki, of course, is a genius. He empowers you to develop the characters and the story along with him. The use of spirituality gives the films a depth lacking in most other films. (I'm not just talking animation here.) Spirited Away and Princess Mononoke take two very different paths, yet both instill a dignity in the characters and the society in which they live.
It's really what separated The Incredibles and Iron Giant from the rest of the pack, and we can only hope Brad Bird will do the same on Ratatouille. It's what made Chicken Run and Wallace and Gromit fine.
Just the backgrounds for The Triplettes de Belleville allowed us to roam through the inner lives of the characters. The soundtrack, the lack of endless dialogue, the entire presentation was the plus for that film.
_________________________________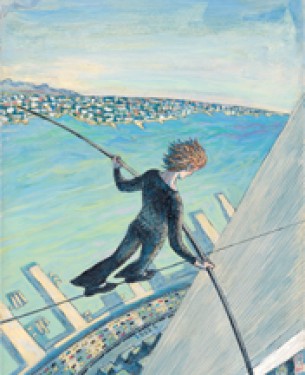 Eastman Kodak is hosting a selection of animated shorts – all projected in 35mm – on Tuesday, January 9, 2007 from 6:30 pm – 8:30 pm.
The films include:
Bunny – Chris Wedge
The Dentist – Signe Bauman
Guide Dog - Bill Plympton
Jimmy The "C" – Jimmy Picker
The Man Who Walked Between The Towers – Michael Sporn
One Rat Short – Alex Wail (Charlex)
Puppet – Pat Smith
Sita - Nina Paley
Oscar winners, contenders, and some on this year's shortlist. It'll be a good screeing with all filmmakers in attendance to answer questions.
Of course I'm promoting my picture.
Eastman Kodak Company
360 W. 31st Street (between 8th & 9th)
Use 9th Avenue Elevators
RSVP: By calling 1.800.863.5787
It's suggested you RSVP ASAP since the seats are limited. There will also be refreshments.
One Response to "Imagination + NY Kodak"
on 26 Sep 2008 at 4:48 pm 1.Matt Schmidt said …

Came across your Barnyard excerpt and just wanted to clarify something. First, I worked on the film and I think it was crap. However, the utters on bulls thing was not because the director thought kids wouldnt get that they were cows. It was simply a joke and speaks to Oedekirks slighty odd sense of humor and it was not the first time he has done this joke (see kung pao where he fights a cg cow/bull). In fact, Paramount/Nick actually fought to remove them – they didnt want the kiddies to see those condom-like nipples appendages.

I dont really find the joke funny myself, but it comes from a slightly bizaare sense of humor.
Leave a Reply