Art Art &Commentary &Kentridge 22 Jan 2007 08:29 am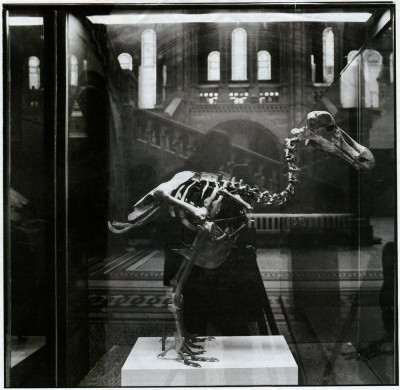 (A Dodo skeleton – Museum of Natural History, London)
Last week, The New Yorker featured an article about the dodo bird. It quite impressed me; I only wish I'd read it earlier. The online New Yorker site did not include the article, but it did feature a slideshow of paintings imagining the dodo in their natural habitat. (Not quite Bob Clampett.)
This made me wonder if hand-drawn animation is going to go a similar way. Will they be able to find the bones a hundred years from now? Evidence seen in the past five years or so seems to give me little reason to doubt that it would be gone. MoCap will get better and the guise of animation will be front and center for the obvious future. There's a good chance tomorrow will show us two of three nominees for Oscar's Best Animated Feature will be Motion Capture. The animator as we knew it is virtually dead.
All that's left is Art.
________________________________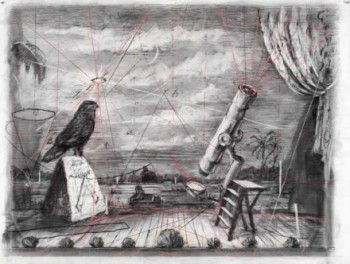 - South African artist and animator, William Kentridge, is going to be well represented at the Brooklyn Academy of Music this Spring. His production of The Magic Flute will be presented there April 9, 11, 13 and 14.
Now thru Feb 25, The Marian Goodman Gallery (24 W 57th St, 4th Fl, 212.977.7160) is showing some 50 working drawings and fragments the artist created for the visualization of this production. There are also an elaborate, preparatory theater-in-miniature which incorporates sound and projections that served as a study for a second work, Black Box/Chambre Noir (now at the Deutsche Guggenheim Berlin). "Through signature charcoal animations, Kentridge weaves his own concerns over the misplaced idealism of the colonial era into the Enlightenment masterpiece, championing fantasy as a corrective for unchecked authority.
The show at the Brooklyn Academy of Music has:
Scenery Kentridge and Sabine Theunissen, Costumes by Greta Goiris, and stars Jeremy Ovenden, Sophie Karthauser, and Stephan Loges.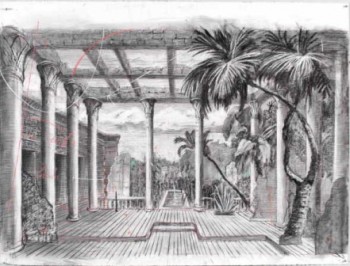 According to the program it's . . . a mesmerizing production originally staged at Belgium's acclaimed Royal Opera House, La Monnaie. Singers, dressed in 19th-century attire, enact a fairy tale set in an ancient Egypt populated by a high priest, a spiteful queen, a carefree bird catcher, and a heroic prince hoping to win the heart of a vulnerable princess.
Inspired by the brilliant libretto and Mozart's resplendent music (conducted here by Piers Maxim), Kentridge fills his panoramic projections with all manner of fanciful creatures, classical temples, and swirling celestial bodies, conjuring a magical and dangerous place where wisdom and love—and more than a little pluck—triumph over malice.
There's also a BAMDIALOGUE with William Kentridge scheduled for April 11 AT 6PM. For tickets to the opera or the BAMDIALOGUE go to their website here.
_________________________________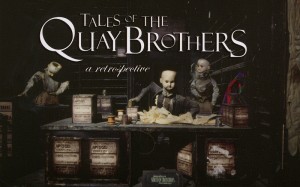 – A small reminder that the films of the Quay Brothers is screening at the Film Forum this week through January 25th. The program includes the following films:
In Absentia (2000)
Anamorphosis (1991)
The Comb (1991)
Are We Still Married? (1991)
Dramolet (1988)
Street of Crocodiles (1986)
The Epic of Gilgamesh (1985)
Rehearsals for Extinct Anatomies (1986)
The Cabinet of Jan Svankmajer (1984)
Tales from the Vienna Woods (Stille Nacht III) (1992)
Can't Go Wrong Without You (Stille Nacht IV) (1993)
One Response to "Dodos, Kentridge & Quays"
on 24 Jan 2007 at 4:55 pm 1.Tim said …

Hey Michael,
I've long been a big fan, but this is my first comment on your blog.
Just want to encourage you not to dig traditional animation's grave just yet. Remember none of last year's Oscar nominees were even CG, much less mo-crap ("Corpse Bride", "Howl's Moving Castle" & "Wallace & Grommit").
Let's see what the next couple of years bring.
- Tim
Leave a Reply