Animation Artifacts 16 Feb 2007 07:49 am
Anyone know of any scenes animated recently that could compare with this one? Talk about loving the old days; my true colors are showing. This is a Milt Kahl scene Seq. 3 Sc. 26. (Thanks to Mark Mayerson and Hans Perk for this information.)
Note that the movement is from Right to Left: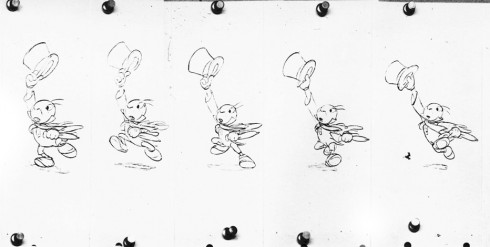 Notice how long that hat stays up there before he plops it on his head.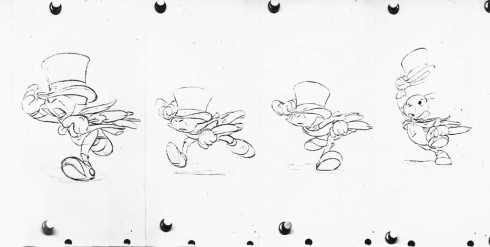 His head scrunches way down when the hat finally hits. The animation doesn't pop in place as today's animators would do (thinking they're giving homage to Tex Avery, or maybe that's all they know.)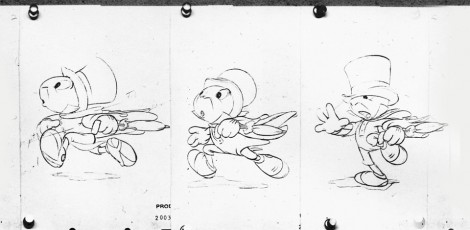 Something tells me the MoCap version of this scene wouldn't work quite like this. I'm not completely convinced that even a cgi version would have such personality.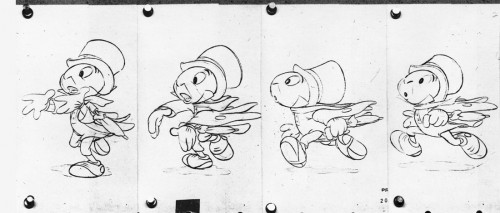 Notice how Jiminy's hands come forward, calling attention to them in all the broad movement. This anticipates his next action which isn't very large.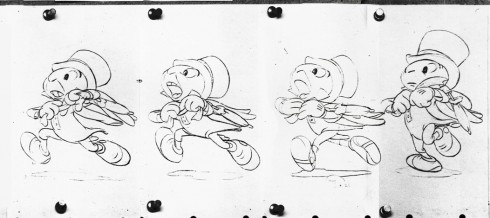 He fixes the tie. Loses it . . .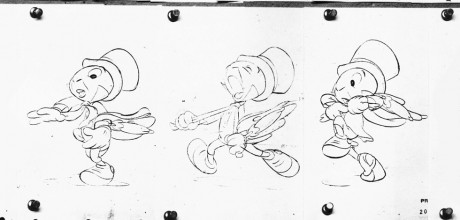 . . . and fixes it again. Good work.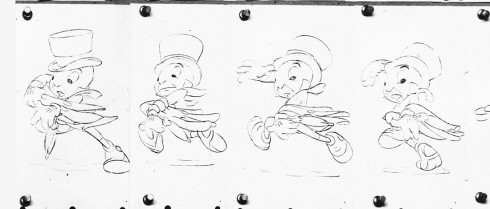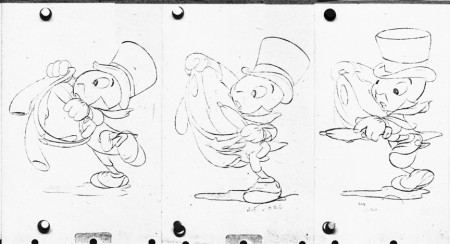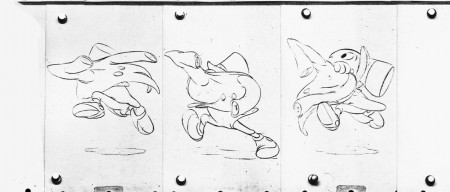 He uses the jump to fully get his coat on. Weight and gravity work for him here.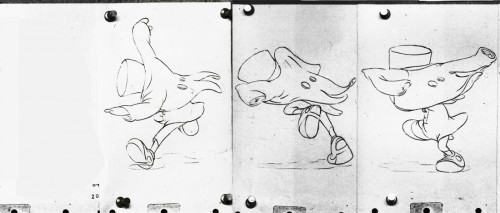 I love how he tries to push the umbrella throrugh the sleeve . . .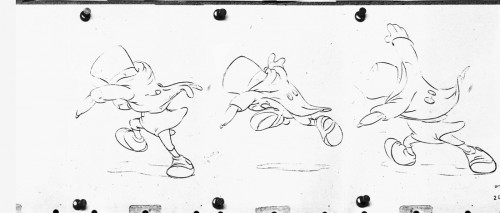 . . . and eventually pops it through.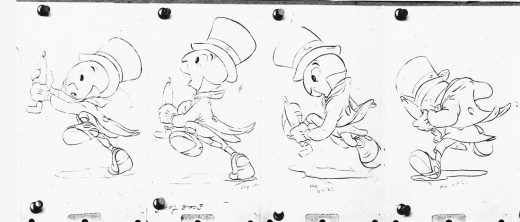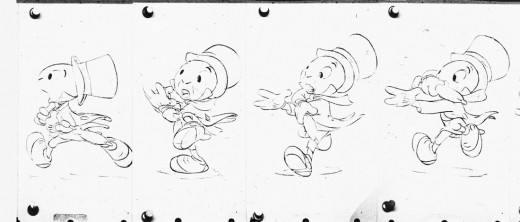 Finally, he puts the umbrella on his arm so as not to deal with it anymore.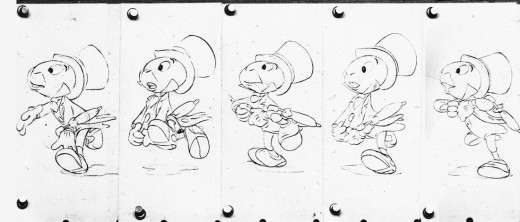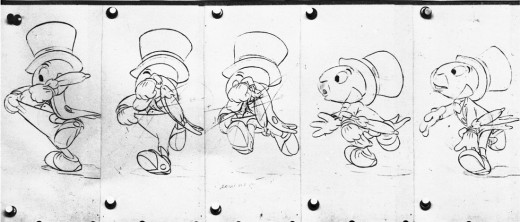 Almost a full stop to tuck in his pants.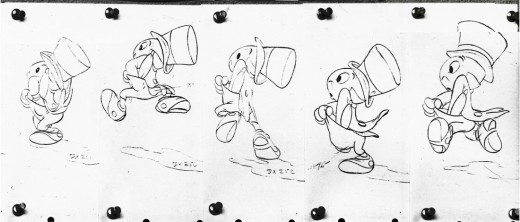 This is a great scene; it uses an economy of drawing while developing character and still moving the film foreword. It goes beyond the drawings as all good animation does.
(Some of these drawings appeared as a flip book in the Thomas/Johnson book The Illusion of Life.)
20 Responses to "Jiminy Crickets"
Leave a Reply