Festivals 19 Feb 2007 09:16 am
– Tonight, Feb 19th at 7PM, David Levy, author of Your Career in Animation will be moderating a "Round Table" at MOCCA, the Museum of Cartoon & Comic Art.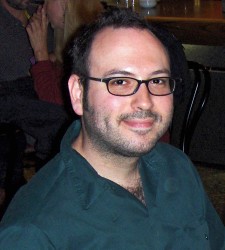 Come by and be a member of the discussion group to talk about the current state of the animation industry. Complimentary drinks and a "nosh" will be on hand.
The Museum of Cartoon and Comic Art
594 Broadway, Suite 401
NYC, NY 10012
Admission: FREE
As if that weren't enough,
MOCCA's website has several online exhibits:
Duck cartoons as drawn by some famous artists
Cartoons Against the Axis with a companion article by Art Spiegelman.
.
- Ballots are now out for the ASIFA East Festival #38. All are encouraged to enter; get your application here.It's the homiest of Festivals with an focus on the Independent animator.
All members of Asifa are invited to come to the open screenings of the films and cast their votes for whichever films they like. These judging screenings will take place at the School of Visual Arts as follows:
Student Judging: Mar 6th 3rd floor amphitheater
Commercials & Promos Judging: Mar 7th 5th floor room 502
Sponsored Films over 2 mins Judging: Mar 8th 3rd floor amphitheater
Independent Films Judging: Mar 14th 5th floor room 502
On the ASIFA East site, President, David Levy, writes 10 tips on entering the Festival.
____________________________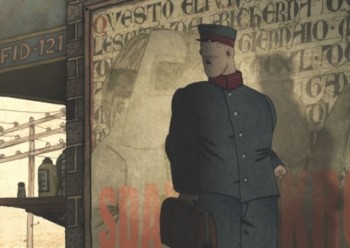 – Last year's ASIFA East Festival winners have been gathered in a single program which will be screened in LA next Wed, Feb 27th. It will take place at 7:00 pm at Dreamworks Animation, 1000 Flower St. Glendale, CA.
However you should RSVP; Email your full name, guest name, and daytime phone number to publicity@asifa-hollywood.org no later than February 20th (Tuesday.)
Pictured above, MILCH by Igor Kovalyov.
.
The ASIFA-East show is the nation's premiere animation competition honoring independent animators, professionals and students.
This years program will include:
BEST IN SHOW
Fumi and the Bad Luck Foot -Thunderbean Animation/David Chai
Plus INDEPENDENT FILMS:
1st Place Guide Dog - Plymptoons
2nd Place Milch – Acme Filmworks/Kovalyov
3rd Place Stoopid Movie!!! – David Chai
Excellence in Experimental Techniques Urban Animals – Karl Staven
Excellence in Animation Crossing the Stream – Skip Battaglia
Excellence in Soundtrack Robot Dance Party – Will and Fran Krause
Excellence in Design Siniestro – Dancing Diablo
Excellence in Writing/Humor Tony Cartoons – Sean McBride
As well as winners in SPONSORED FILMS, COMMERCIALS and STUDENT FILMS!
One Response to "ASIFA East Festivals #38 & #37"
on 20 Feb 2007 at 9:00 am 1.Dave Levy said …

Hello Michael,

Thanks for helping spread the word about the MOCCA event and the asifa east festival.
Last night at MOCCA was a lot of fun. It was a very informal group conversation. The audience spent a lot time asking copyright questions and then detoured into all sorts of Disney conspiracy theories. I had to gently stear them back on message.

MOCCA has a neat exhibit up of original art from decades of Saturday Morning animation. Yes, it's probably the low point of our artform, but, it's still kind of neat to see so much of it smacked onto the walls.
Leave a Reply