Daily post 24 Jun 2013 06:58 am
I've recently been reading John Canemaker's excellent book, Paper Dreams: The Art & Artists of Disney Storyboards. This book not only examines the history of the Disney storyboard but the artists who drew them, as well. We get tp examine the lives of people like Tee Hee and Ted Sears, Webb Smith and Pinto Colvig, Roy Williams, Bianca Majolie, Carl Barks, and, of course, the great Bill Peet.
Along the way we see shorts like Elmer Elephant, Playful Pluto (fly paper sequence), Brave Little Tailor, Mother Goose Goes Hollywood, The China Shop, and Donald's Lucky Day develop. Fetures like Snow White, Fantasia, 101 Dalmatians, Pinocchio and Lady & The Tramp all took shape.
I've pulled some of the great art from these films for you to take a look at.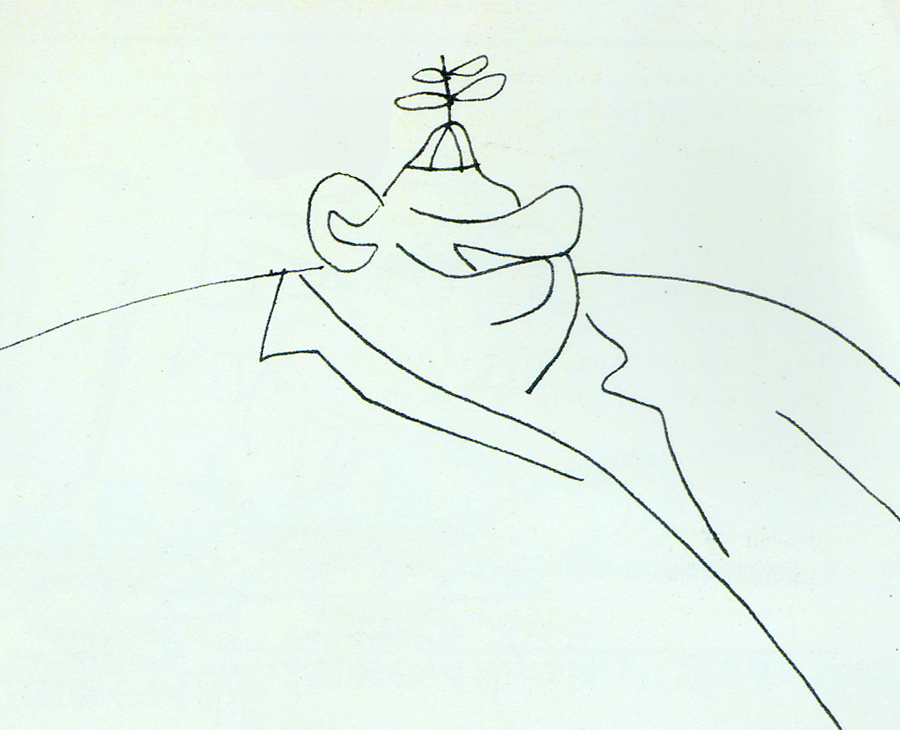 Don Williams (the "old Mousketeer" self-portrait)

Snow White gags.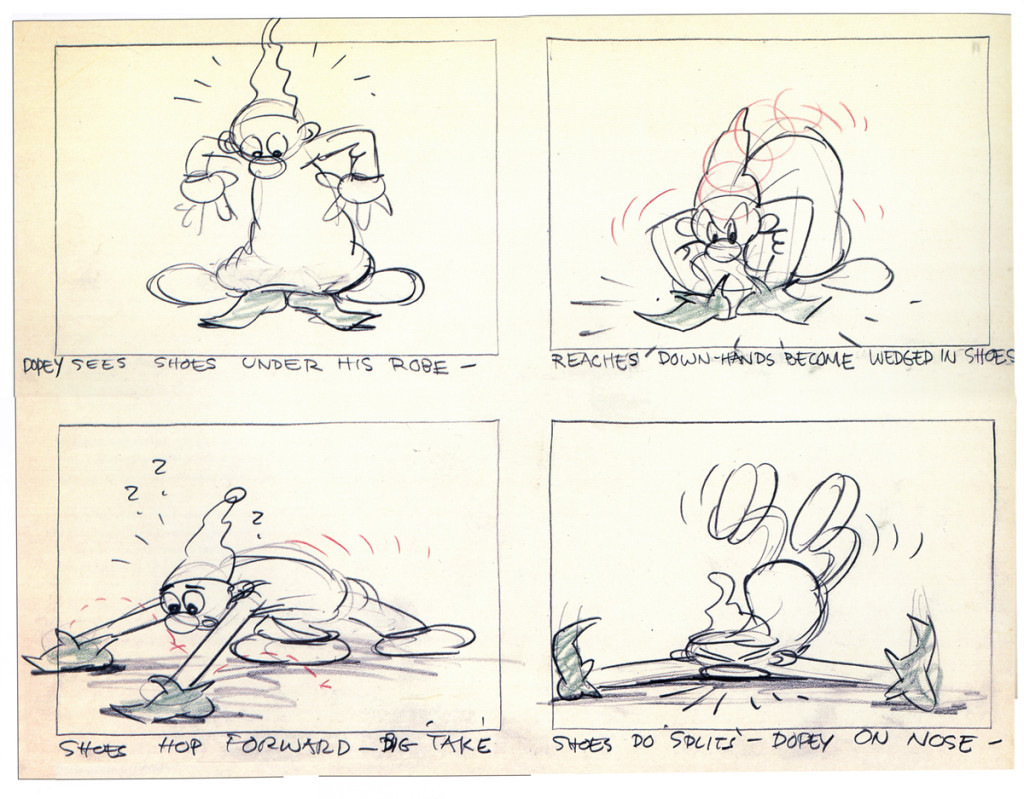 1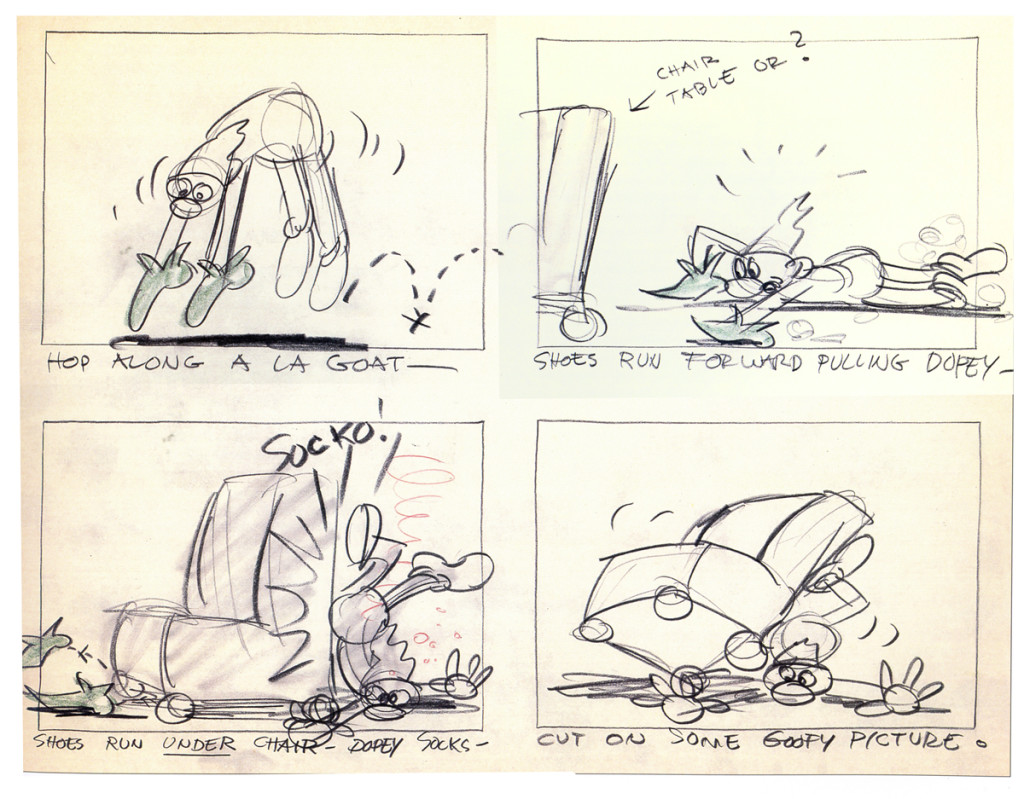 2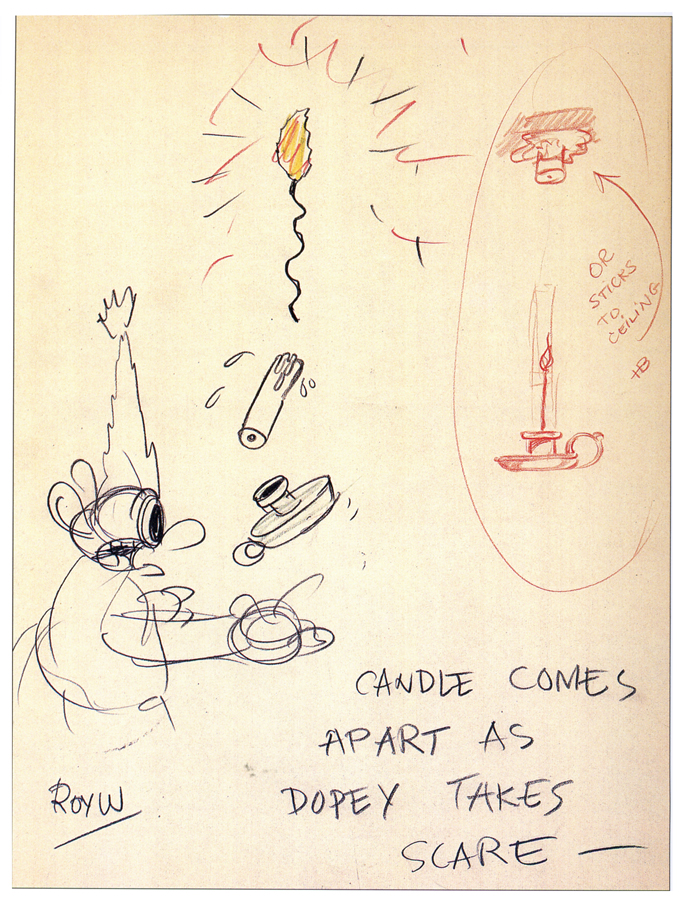 3
Elmer the Elephant
The board for this Silly Symphony is attractive.
The Western Publishing book edition is a gem, as well.
Beautiful W/C illustrations.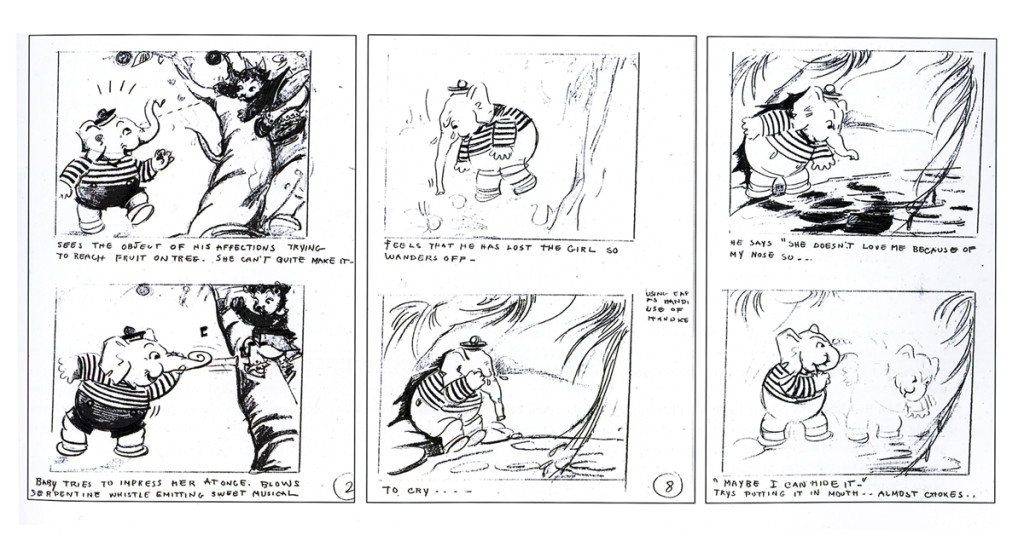 4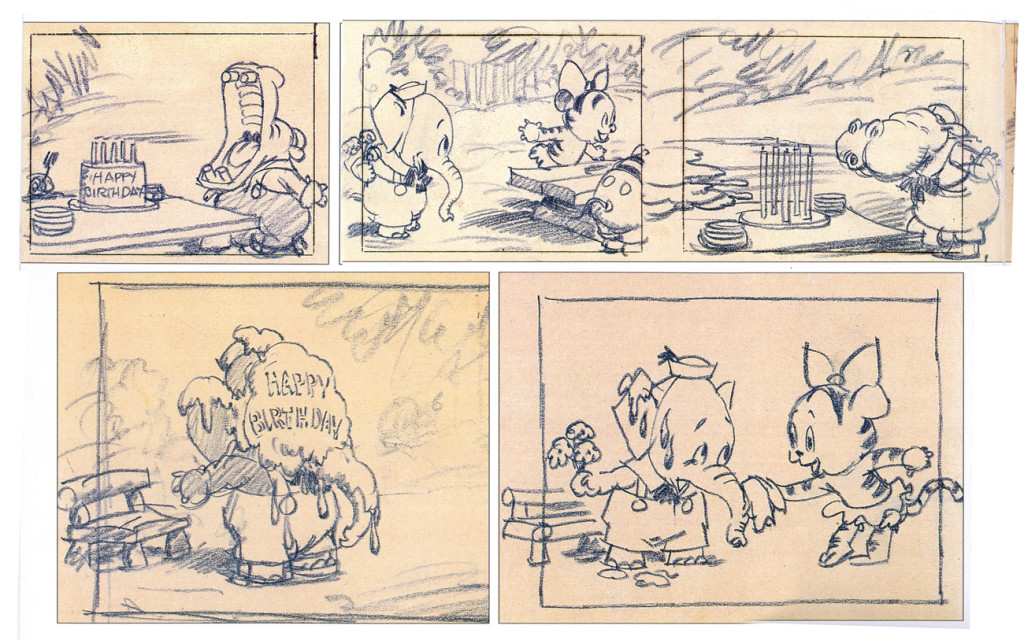 5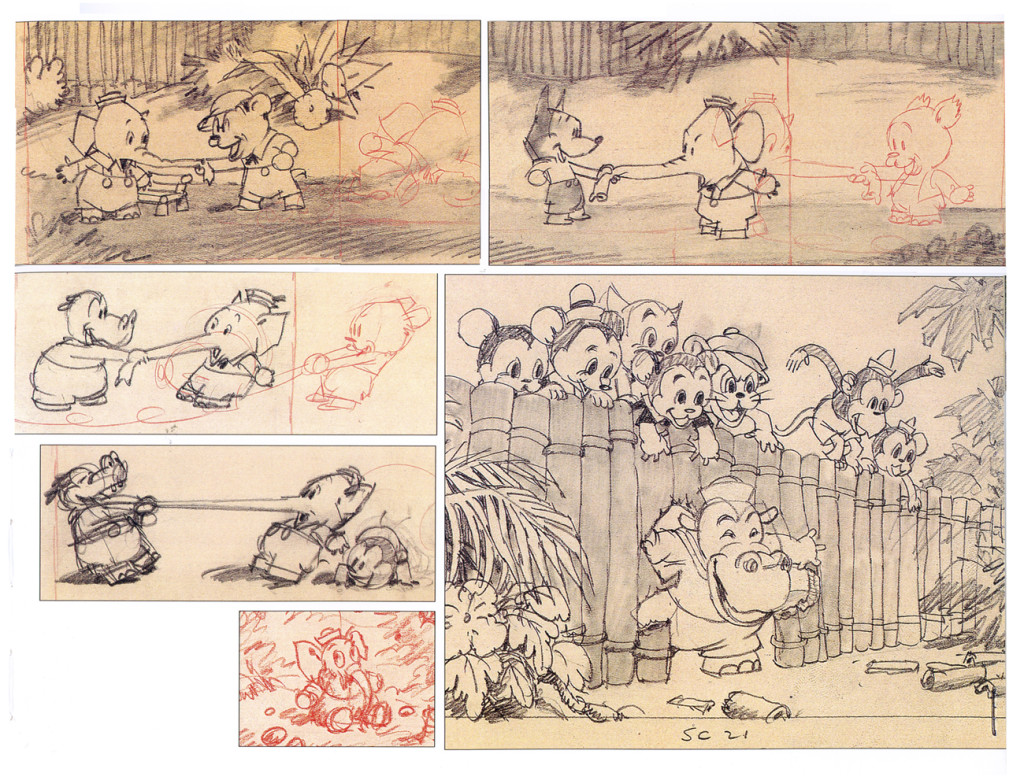 6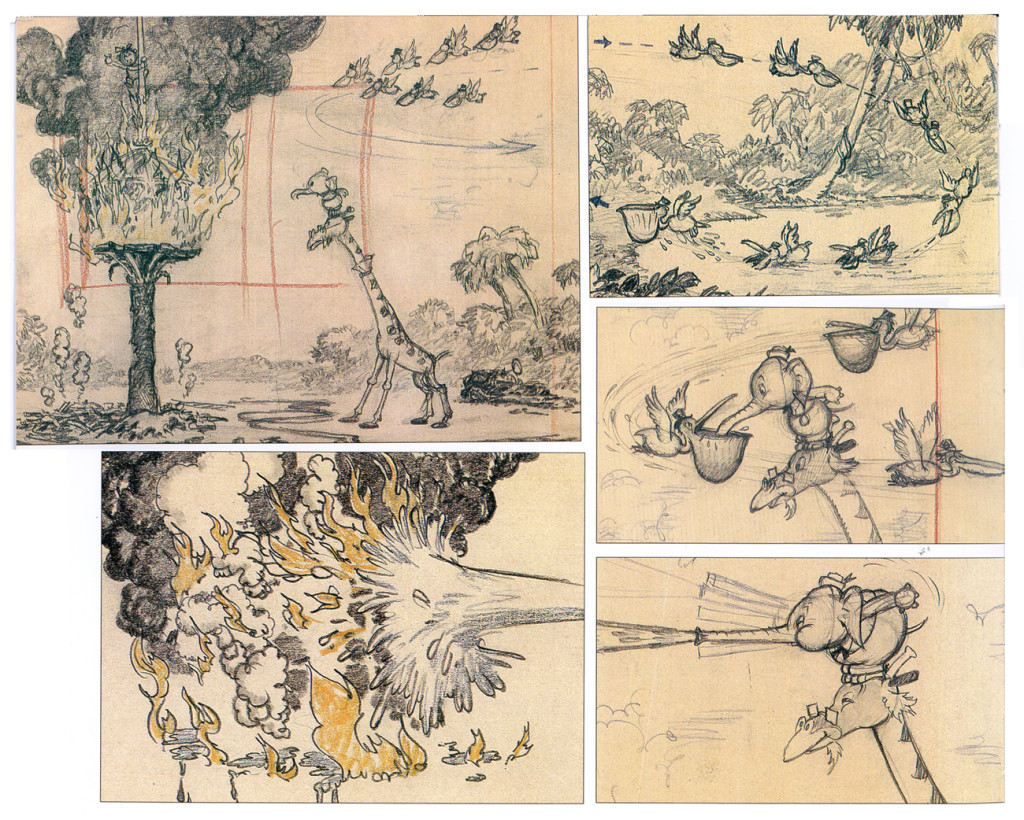 7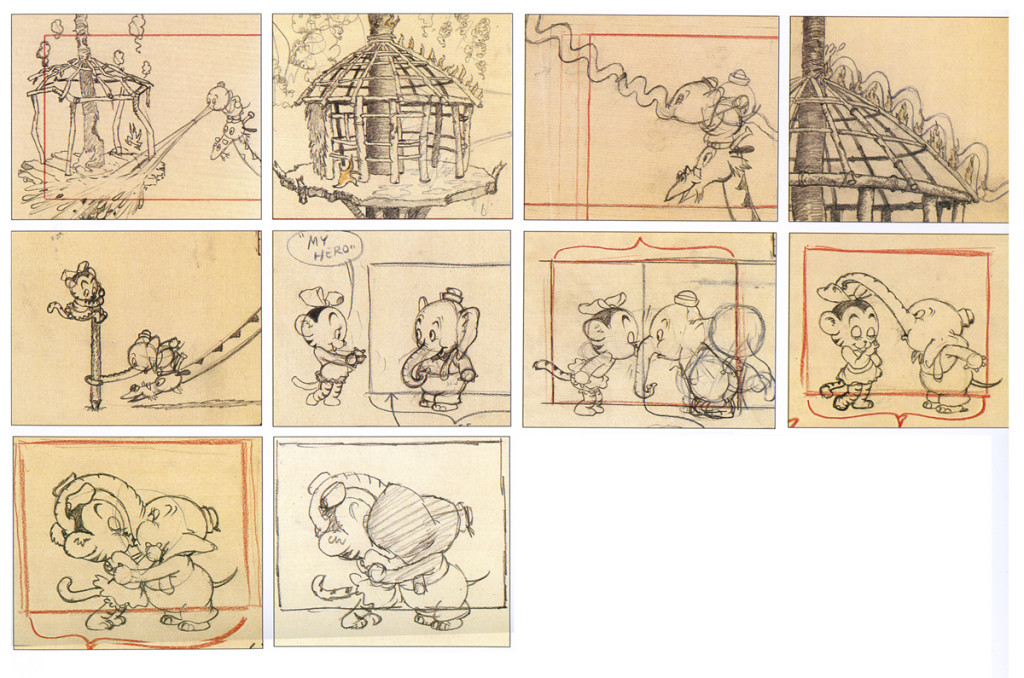 8
Flowers and Trees
Done in 1932, it was the first animated short done in Technicolor.
Still, the board is a beauty.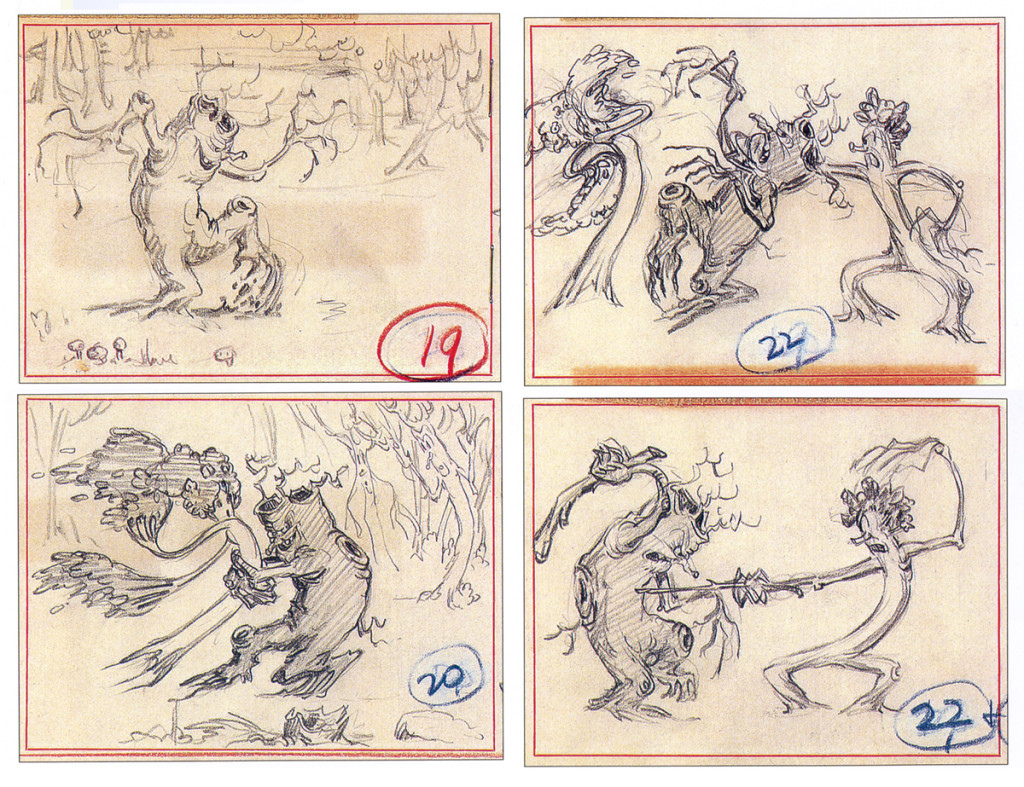 9
The Old Mill
An Oscar Winner done just prior to Snow White. It acted, in a way,
as a test for ther feature and its effects. The film's a beauty, yet
the board looks not too distant from Flowers and Trees.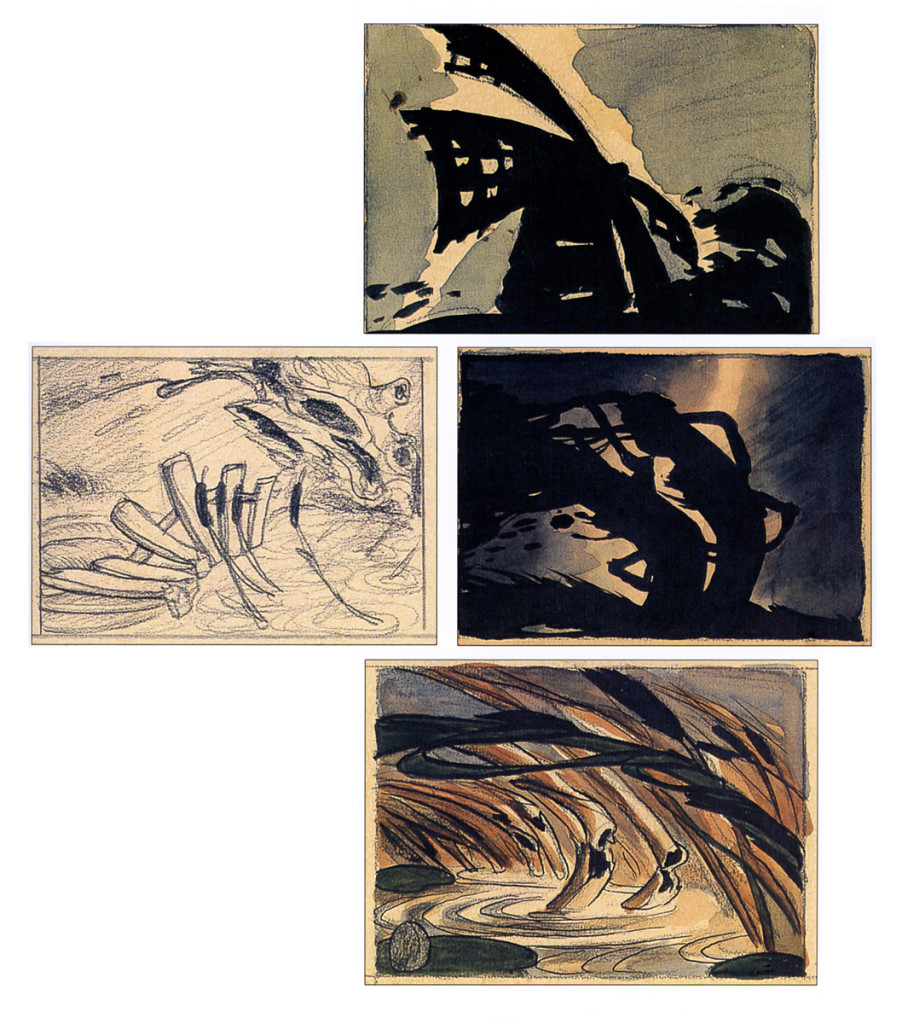 10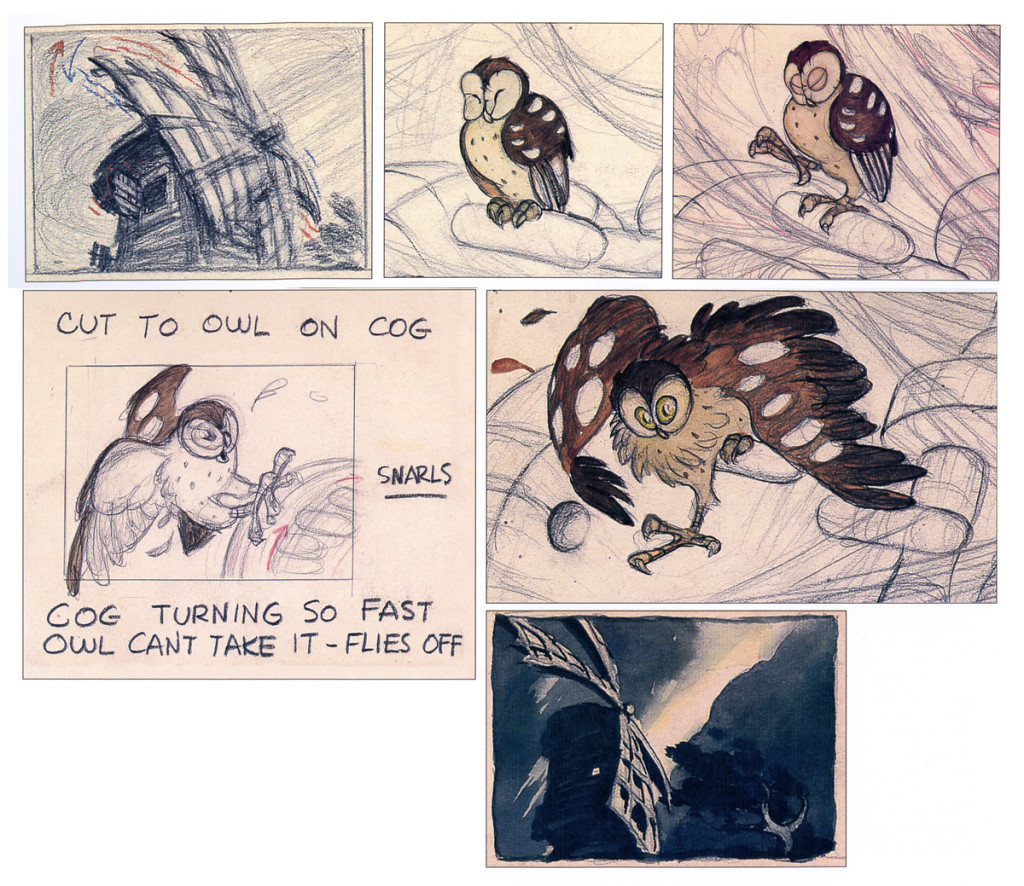 11
6 Responses to "Old Boards at Disney's"
Leave a Reply