Errol Le Cain 07 Mar 2007 08:32 am
– After thinking about Dick Williams' Thief and the Cobbler feature, I can't help but be brought back to Errol Le Cain. Of course, there isn't much of his art from the feature available for viewing. The best we can do is to look at his illustration work again. Here, I'm posting several of the images from his adaptation of Aladdin and the Wonderful Lamp.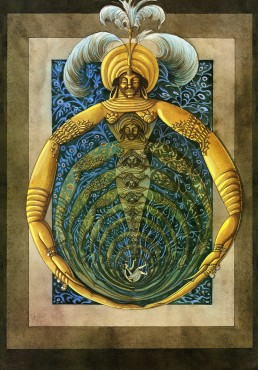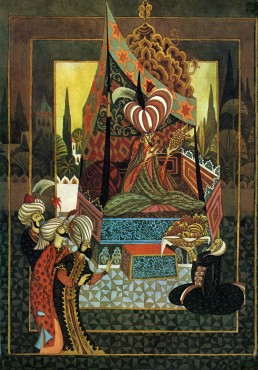 The daring and invention in images like these makes me wonder why animated films are so obvious in their choices. Is it just that we expect the general public not to appreciate good ideas and imagery, or do we actually think the clichés we're producing are good? Le Cain's backgrounds for Dick Williams were just as original, and in a way Le Cain became to Dick what John McGrew was to Chuck Jones.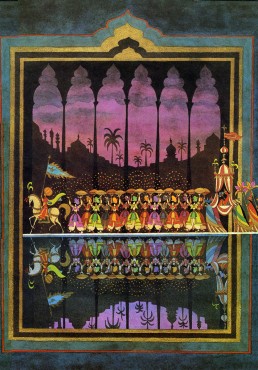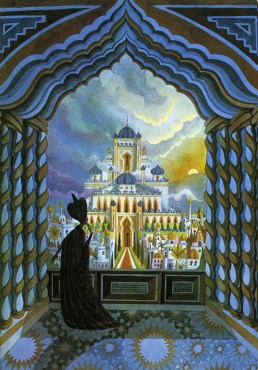 The Disney Aladdin was about Robin Williams more than it was about telling the story from the Arabian Nights. The final film was a successful amalgam of reworked Warner Bros. and Disneyesque schmaltz. The design was attractive cartoon; they weren't trying to do more than that, and it worked. The film was successful.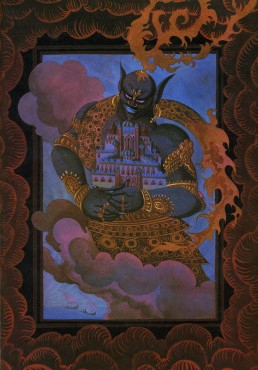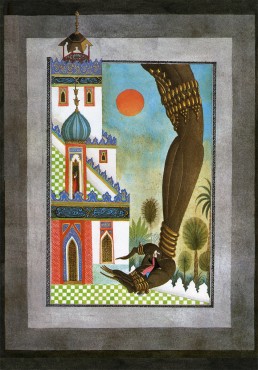 I just would like to see someone reach a bit higher. These illustrations get me excited about the possibilities of animation, yet animation does that so rarely.
5 Responses to "Le Cain's Aladdin"
Leave a Reply