Bill Peckmann &Books &Comic Art &Disney &Illustration &repeated posts 26 Jun 2013 06:29 am
- Suppose we had a comic book version of The 3 Caballeros; wouldn't that be fun to see? What if the artwork were done completely by Walt Kelly; would that make it a treasure? I think it does. Bill Peckmann made my week when he sent me the scans to the following comic book. As Bill wrote to me: "Beautiful stuff, like Barks' art, it's timeless, looks like it was done yesterday."
However there's some residue floating about. Sorry about that, but it is Kelly's residue.
Not only is the artwork out of this world, but the quality of the printing is brilliant. And the quality of the book, itself, is wonderfully well preserved. You only have to look below to read it. Take your time; this is great.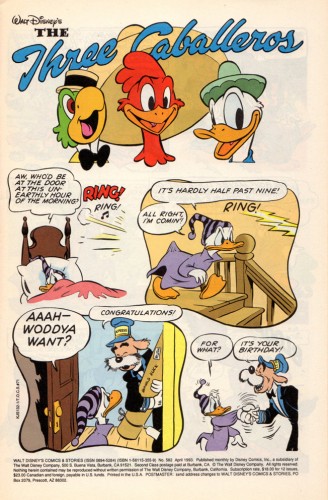 1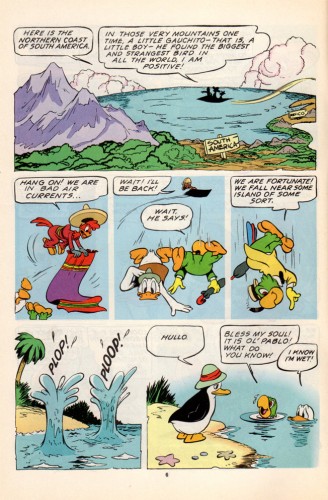 6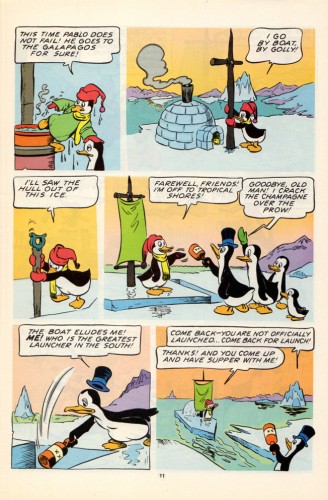 11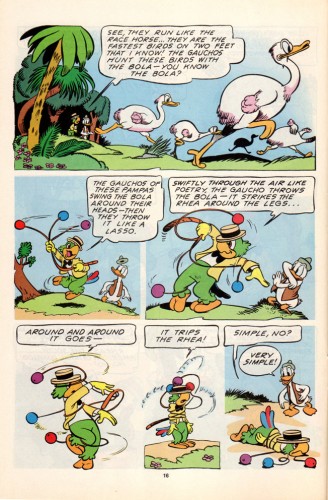 16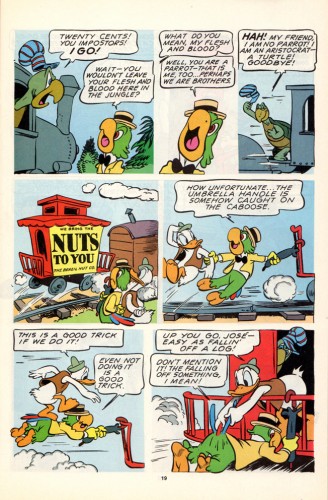 19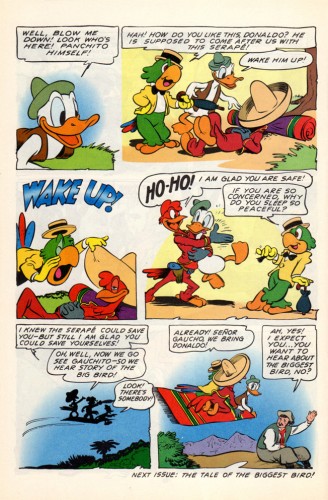 24

Many thanks to Bill Peckmann for sharing this gorgeous material with us.
One Response to "Kelly's 3 Caballeros, again"
on 26 Jun 2013 at 11:25 am 1.Roberto Severino said …

I can't wait to get some more pencils, pens, and paper/bristol board and do a bunch of studies from these! Walt Kelly is one of my all time favorite artists. Thanks, Mr. Sporn.

For those who haven't heard the news, I'll let this link summarize what happened.

http://news.blogs.cnn.com/2013/06/26/supreme-court/?hpt=hp_t1

Cheers!
Leave a Reply