Animation &Animation Artifacts &Articles on Animation &Disney &Illustration &Models &repeated posts 29 Jun 2013 03:51 am
- It all starts with a drawing.

__________
The brilliant host of cartoonists that came before us were an amazing group. To think of the complicated set of characters that the created. Characters with complex personalities and sophisticated drawing techniques.
Those characters went trough the mill in my own life time. Seeing the horrendous things that have happened not only to Mickey, Donald and Goofy but to Bugs, and Daffy and other Warner's Bros characters. It's been shameful.
I was going to post illustrations of some of those bastardizations, but I think it's enough just to mention some of them.
Think of the Mickey Mouse Clubhouse running now on the Disney Channel. If ever there was proof positive that cgi weren't cartooning, that would be it. Those are very unsophisticated digital puppetry shows where every move is obvious and preplanned, the voices are hideous, and the stories nowhere sophisticated enough to call trite.
Take a quick jump from those to the flash animated whirls that are being released with a lot of fanfare, and you'll see what can go wrong with animation of stars. They may as well have dug Marilyn Monroe and Clark Gable out of the ground to allow the computers to move them as well. Like all new animation that's being called good, these beasts-of-films are moved at the speed of light where no move gets to have any personality. Think of that naked Mickey in the most recent release. A thin slime of a creature, all black, that looks like a clam being animated by a Jim Tyer. There isn't a pose in the film that could compare with what Terrytoons did – Terrytoons, the bottom of the barrel. They had personality all over these poorly drawn efforts.
There were the old Greg Ford versions of the WB characters for theatrical release, compilations of old with new. They were all mediocre but had the honor of the past directors in mind. The Bakshi Mighty Mouse cartoons were a take on their group of characters, but you had someone with a personality, Bakshi, trying to do wonders with a library of "B" stars. Even with the TV budgets, they were trying hard to do something, and often they were successful.
Today it's all for poor exploitation, and no one is trying to do wonders with their characters. It's all too sad.
The WB characters have had even greater attempts at poor art. You don't have to think back too far to remember the sitcom version of the characters now running on Cartoon Network, also done in Flash. Think back to the poorly designed wretches that WB issued to their local network of stations, the WB. Those poor animated creatures were redesigned versions with scales and all. It's just about time to scream, "Enough!" Is there not one executive who can offer some honor to these golden characters of our past? How much do we have to watch?
Why did these studios create their archives? Was it just to resell the goodies or was anything preserved so that the future animators could do right by these characters?
- It all starts with a drawing.

__________
That's all I can think. With that I'm just going to post a number of gems from Bambi. These had to have had some purpose greater than feeding Bambi !!. Or maybe I'm wrong.
Bambi is, to me, one of the most beautiful of animated features. Collectively, the artists at the Disney studio pulled together to create some wonderful artwork which produced a wonderful film.
The initial work went through many phases, as would be a natural state for animation. However, all of the artists seem to be trying for a higher plane, and oftentime they reached it.
To celebrate the latest release of this film, the Blu-Ray/DVD version, I've pulled a lot of the drawings from the film and post them here. It's amazing how much influence Marc Davis had early on. I can only ID the artists of some of the sketches. If you know, let me know. We have to continue to ID these artists. Without their names we just have these flash animatedMickes that don't even include one credit. And maybe they shouldn't be credited; the work is so embarrassing.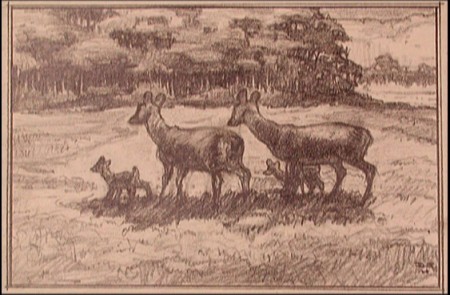 1
David Hall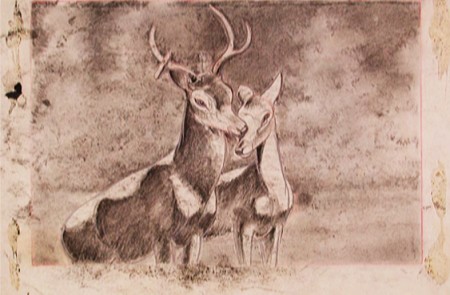 2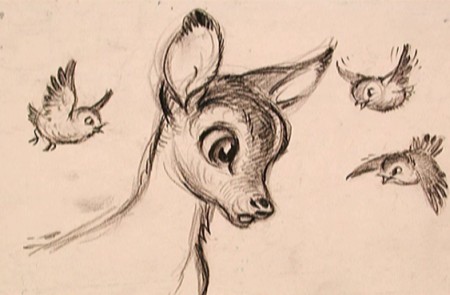 3
(above and below) Marc Davis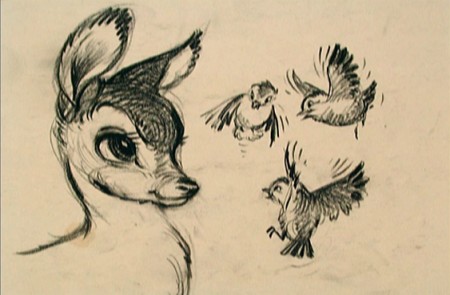 4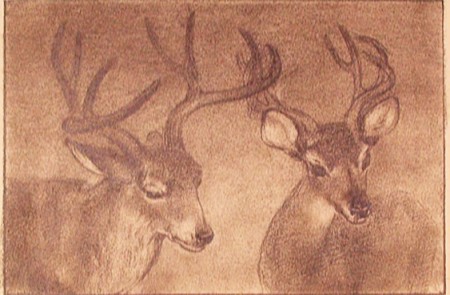 5
David Hall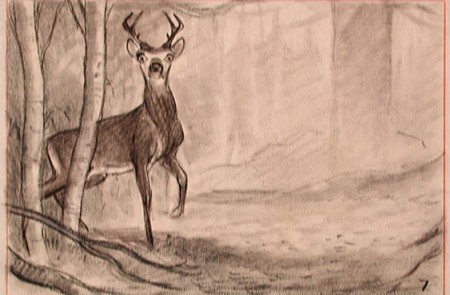 6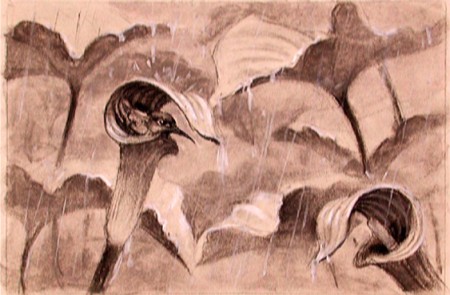 7
(above and below) Ken Peterson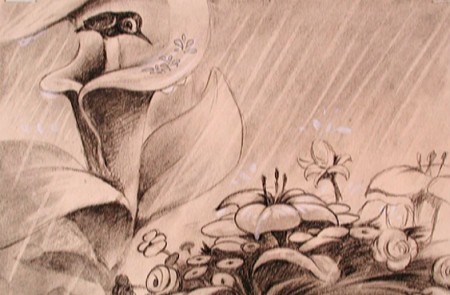 8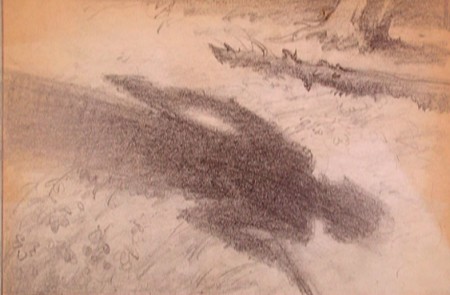 9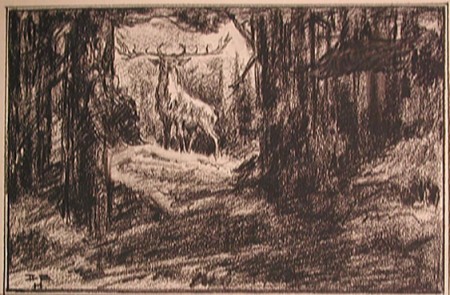 10
David Hall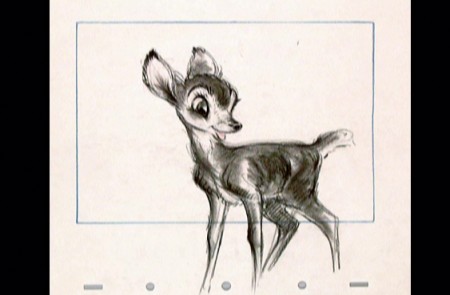 11
Marc Davis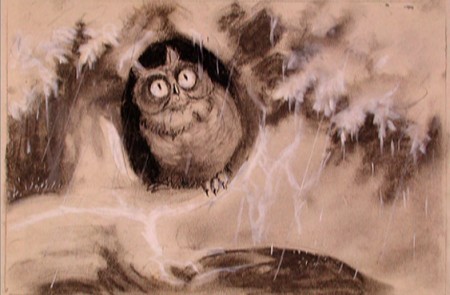 12
Murray McClelland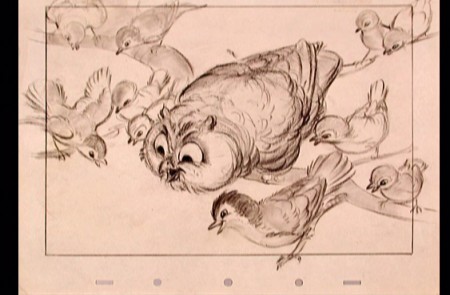 13
Fred Madison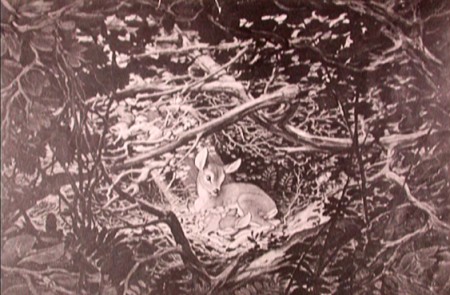 14
(Probably) Gustaf Tenggren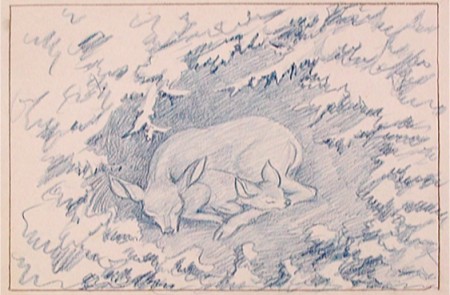 15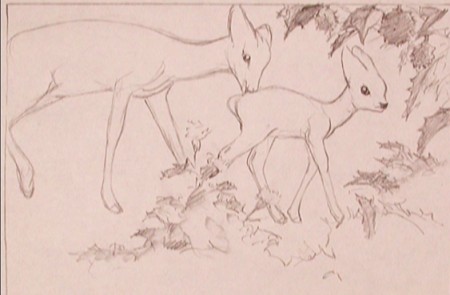 16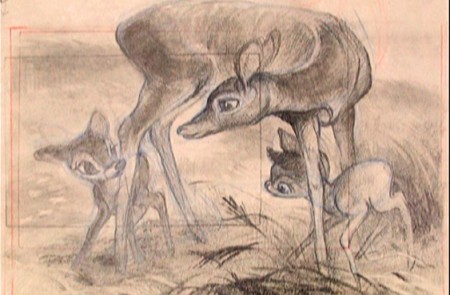 17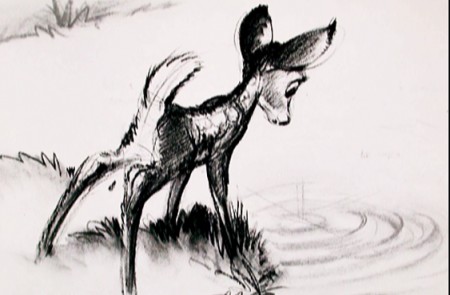 18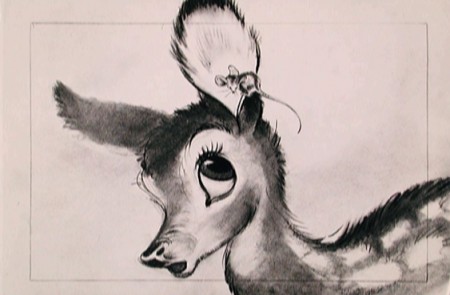 19
Frank Thomas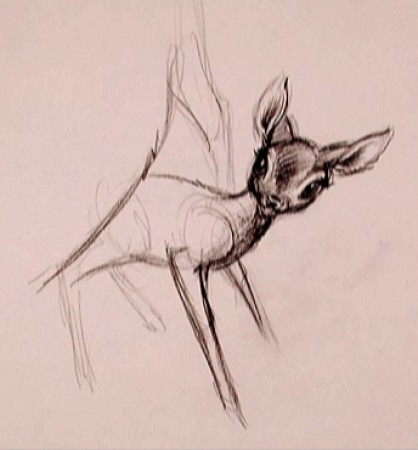 20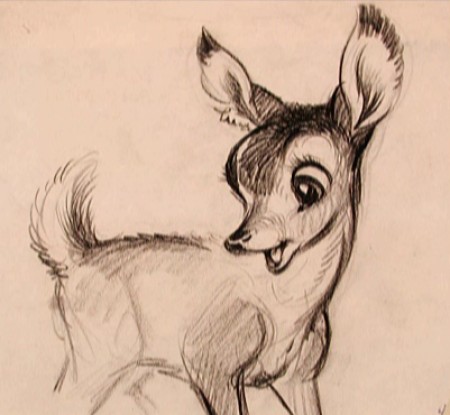 21
Marc Davis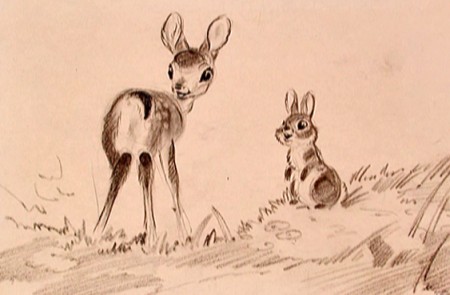 22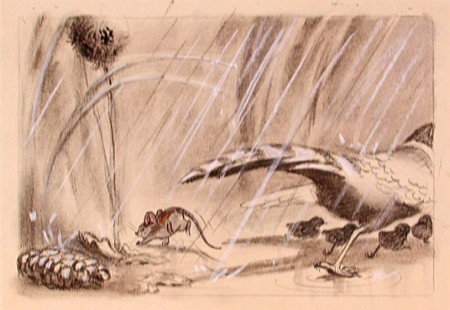 23
Lynn Karp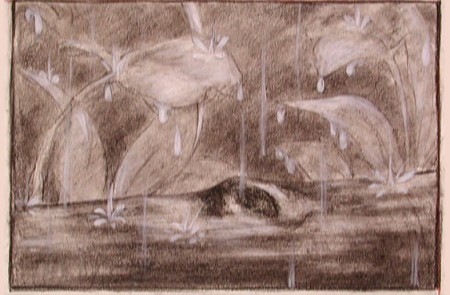 24
Ken Peterson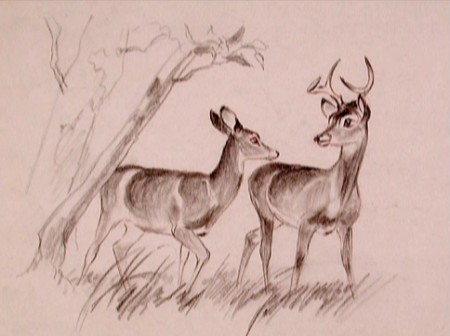 25
Ken Hultgren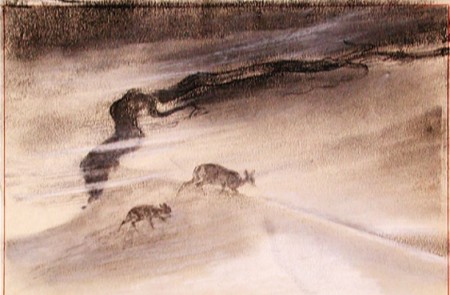 26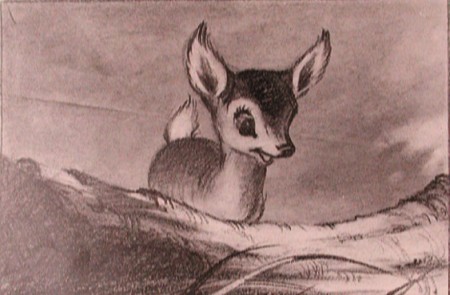 27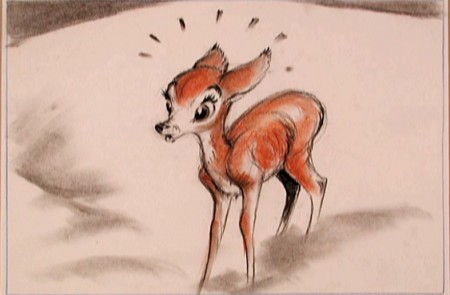 28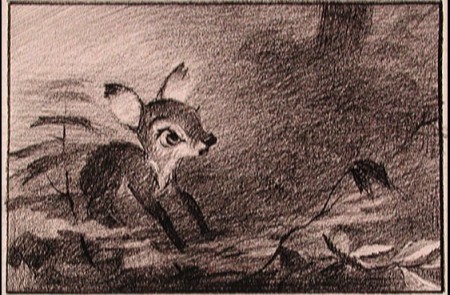 29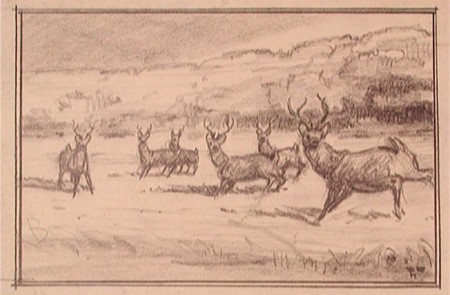 30
(above and below) David Hall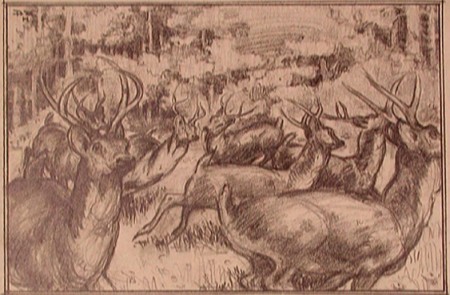 31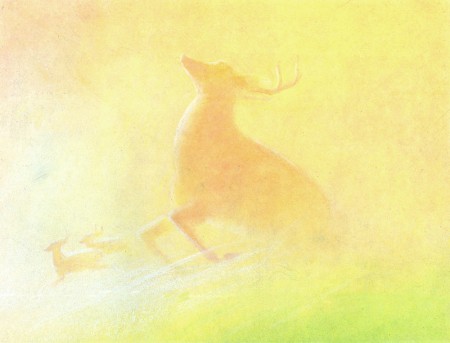 32
A Tyrus Wong pastel sketch.
11 Responses to "Young Bambi – repost"
Leave a Reply