Articles on Animation &Books &Commentary &Disney &Illustration &John Canemaker &Layout & Design &Story & Storyboards 01 Jul 2013 07:29 am
John Canemaker's book Paper Dreams: The Art & Artists of Disney Storyboards, is a brilliant work. As an example, take a look at this short piece for Alice In Wonderland.
The animated feature went through a long, slow birth.
The first board, for this sequence, was by David Hall and was done in 1939, the late Thirties. Hall was originally a production artist for Cecil B. DeMille at Paramount Pictures; he worked as an illustrator who was called in to make many delicate watercolors. There was one sequence from the Carroll original which was kept for the final film. In it, Alice gets trapped within a house when, having bitten into a cracker, she suddenly starts getting larger and larger until she fills the white rabbit's home with her head and overgrown body parts. Many a creature try to pull her from the house.
Here are some of the Hall watercolor images: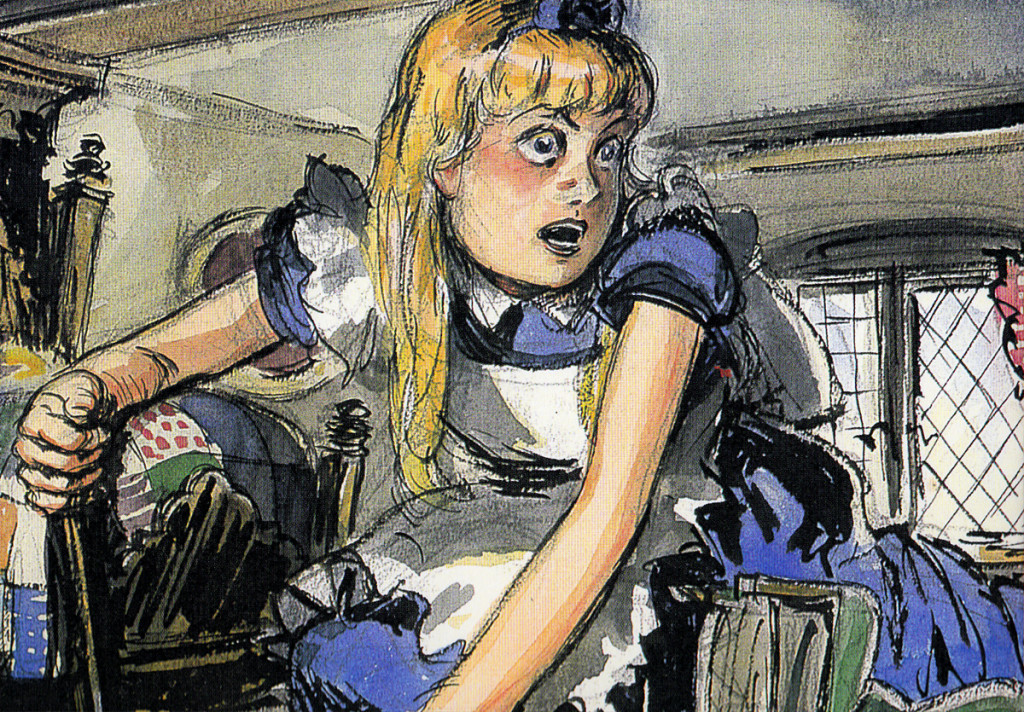 1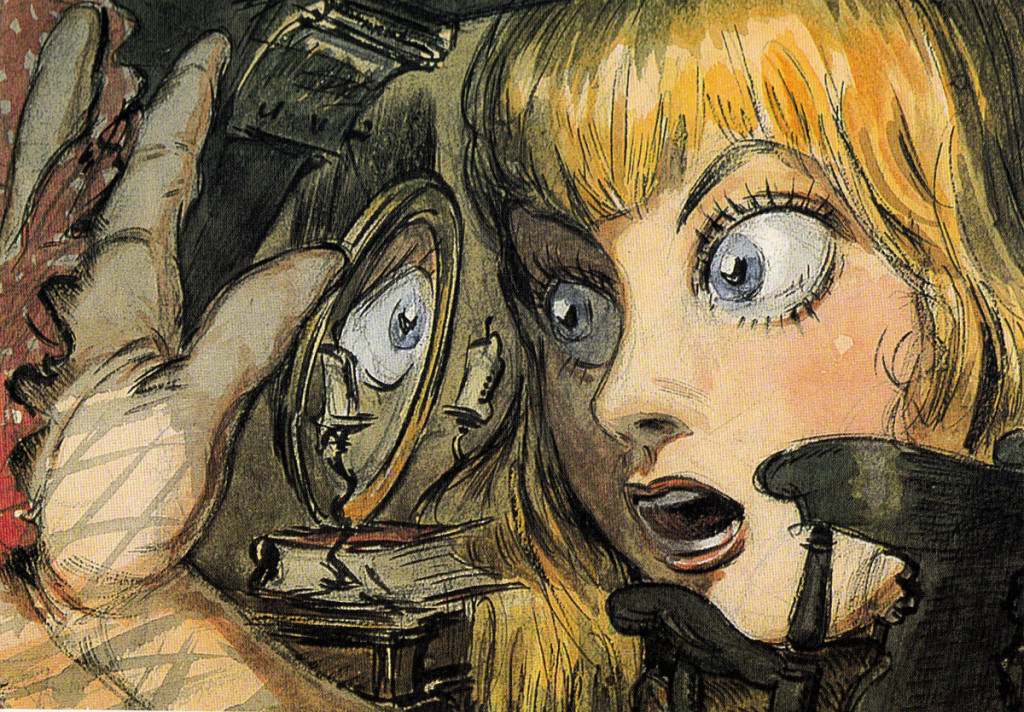 2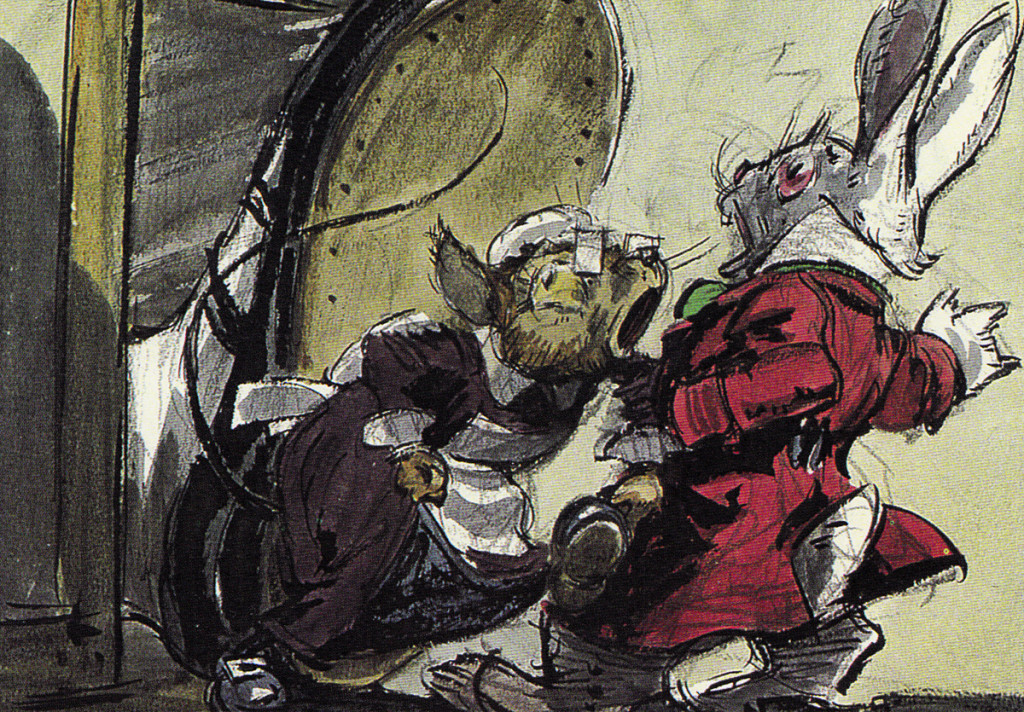 3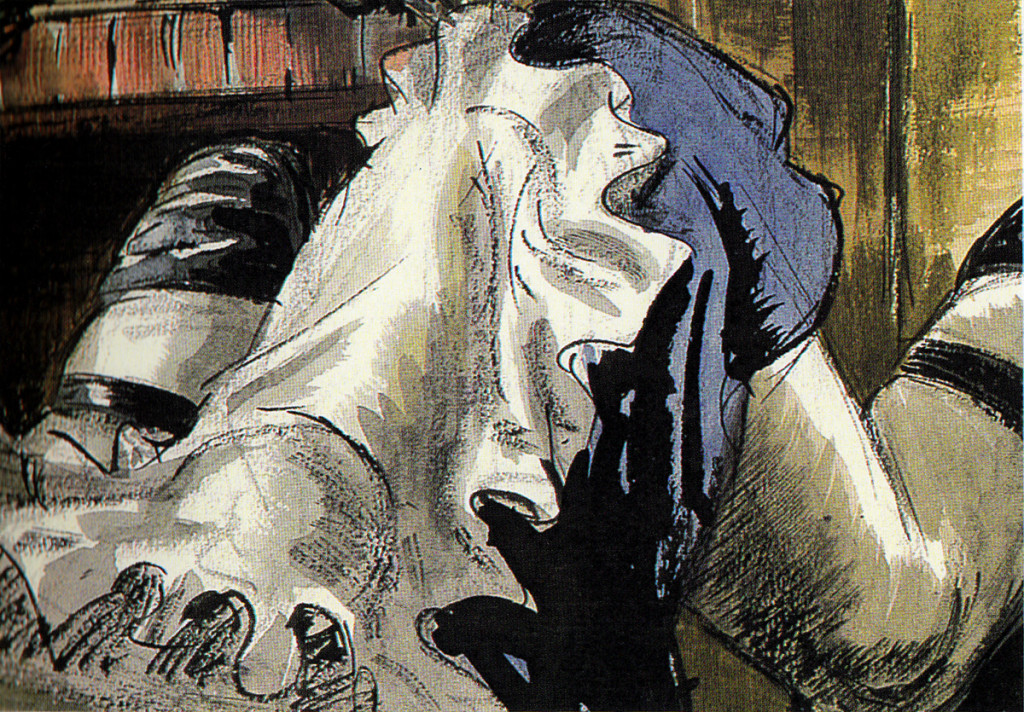 4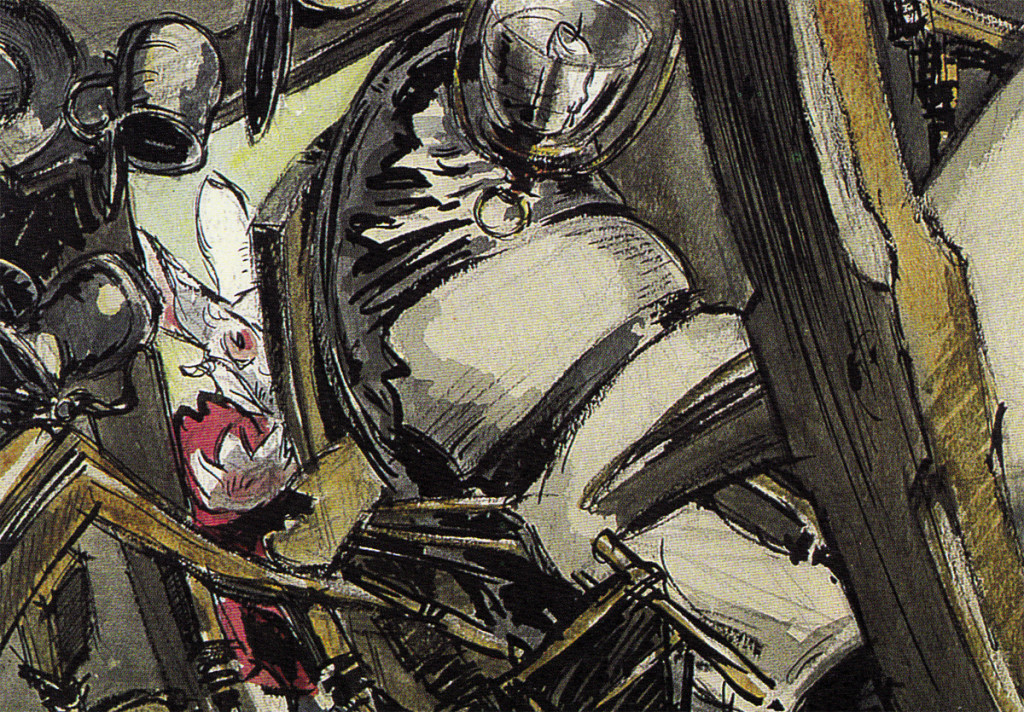 5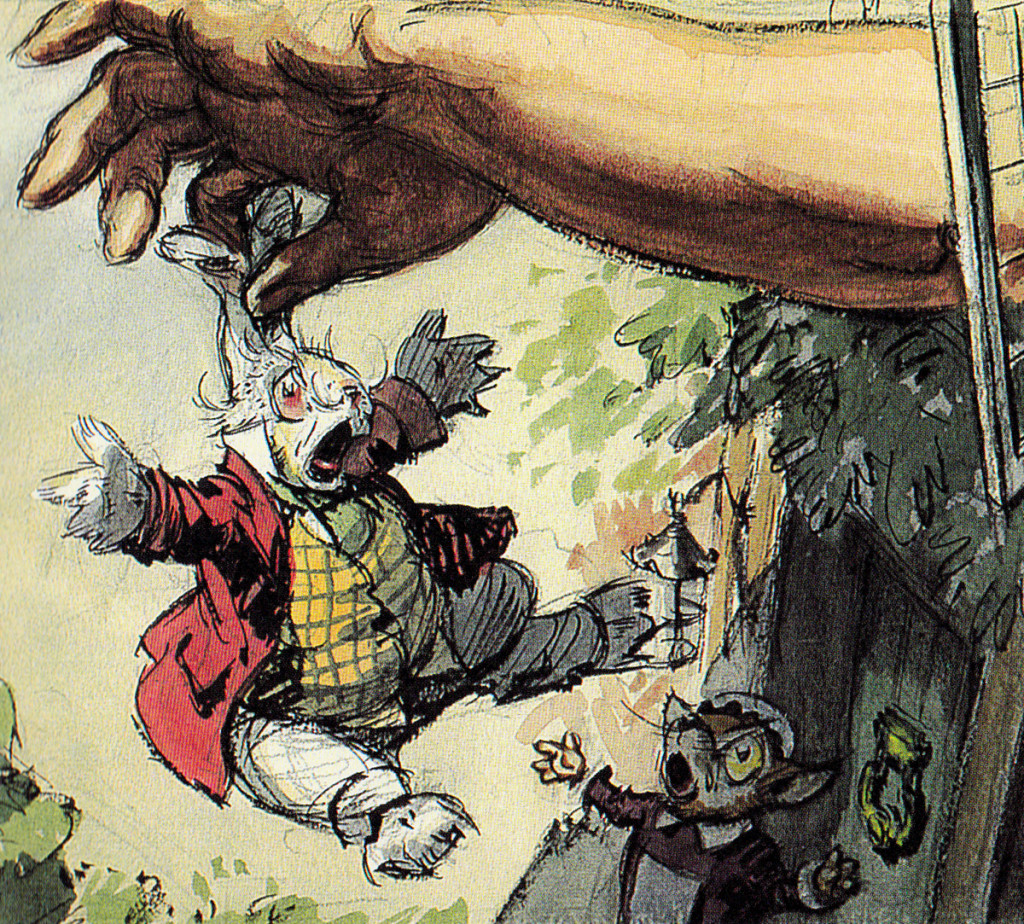 6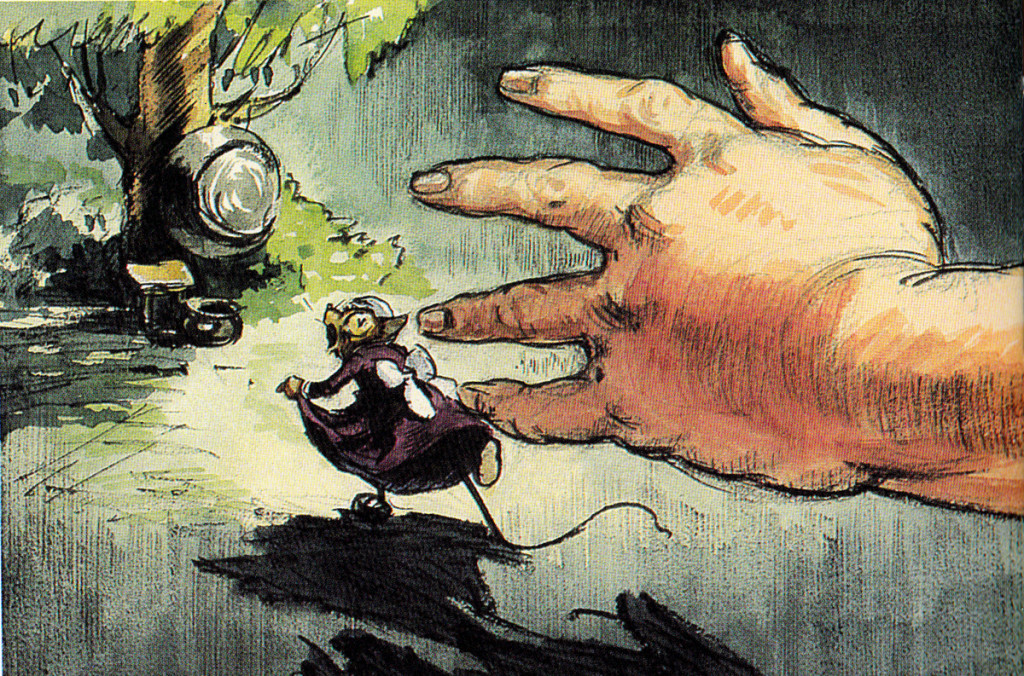 7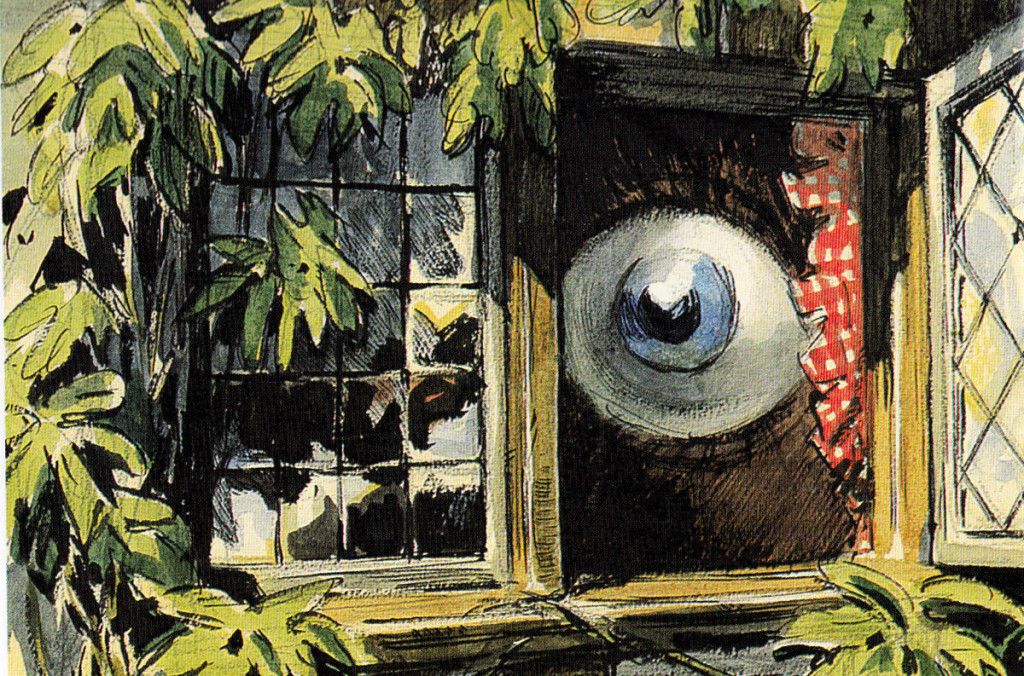 8
Following his version, there was an attempt at a script by novelist Aldous Huxley. Done in 1945, this was ultimately abandoned when storyboard continuity artist,
Joe RInaldi
, came in to make some more cohesive and funny drawings in 1950.
Here's the full sequence, Rinaldi's version.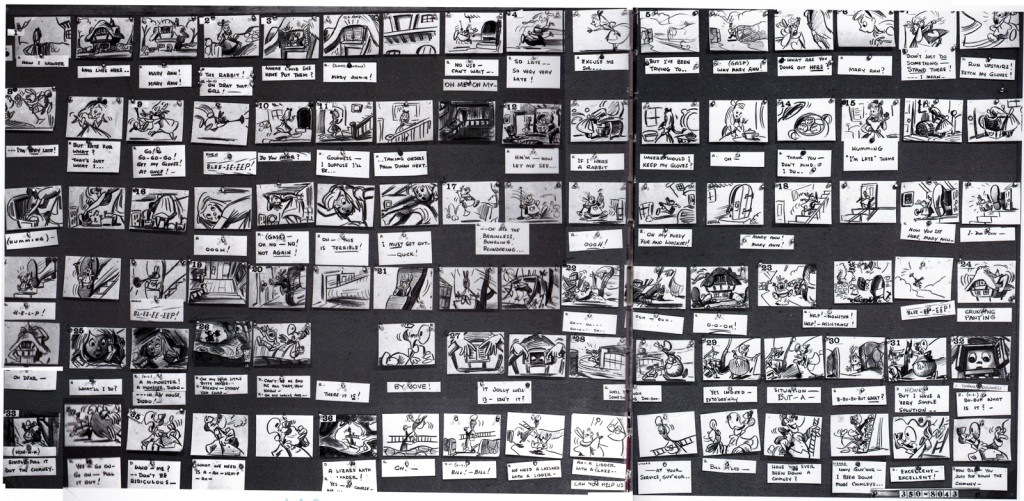 The following is Rinaldi's board enlarged for the sake of legibility:


1

2

3

4

5

6

7

8

9

10

11

12

13

14

15

16

17

18

19

20

21

22

23

24

25

I have to give John Canemaker many thanks for allowing me to post these images. His book is a treasure. to those who appreciate the storyboard.
One Response to "Alice Boards"
on 01 Jul 2013 at 12:31 pm 1.Dan said …

I actually like what Joe Rinaldi did with this scene by having Alice's arms and legs sticking out of the house, rather than Alice being trapped in the bedroom with one arm sticking out the window like in the book. It makes for some good acting sequences, like when Alice scratches the top of the house out of frustration and when she opens the window to look outside.
Leave a Reply