Commentary &Frame Grabs &Illustration &Models &Title sequences 08 Jul 2013 02:27 am
After posting the book, Piccoli, a week or so ago, I've grown more interest in Paul Julian's work. He's known predominantly for the Bgs he did at Warner Bros and the art direction he did on The Tell Tale Heart. However, there's more film work he did independently.
The Hangman was a short film he did with co-director Les Goldman. Maurice Ogden's poem is read by Herschel Bernardi in a very earnest tone. The artwork by Julian absolutely saves this film which was nominated for the Oscar.
Roger Corman also used Paul Julian for a number of opening title sequences for the low budget films he did in the 60s. I'm going to try pulling some frame grabs from a number of these title sequences so that I can place some focus on Julian's work in these forgotten films.
I start here with The Terror a film Starring Boris Karloff and Jack Nicholson. Julian uses a couple of pieces of artwork that he works over the course of the sequence with lots of lateral camera moves. Quite expressive work, though certainly not on a par with Tell Tale Heart.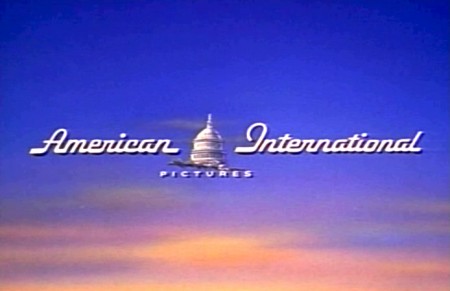 1
(Click any image to enlarge.)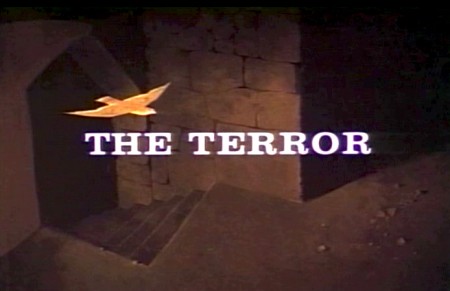 2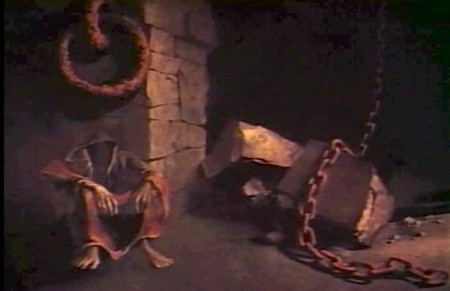 3

4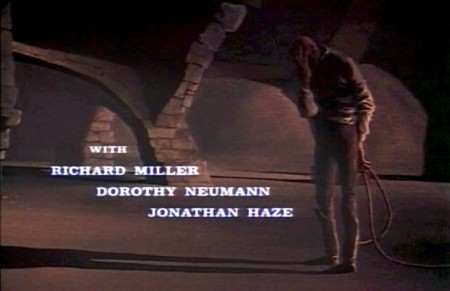 5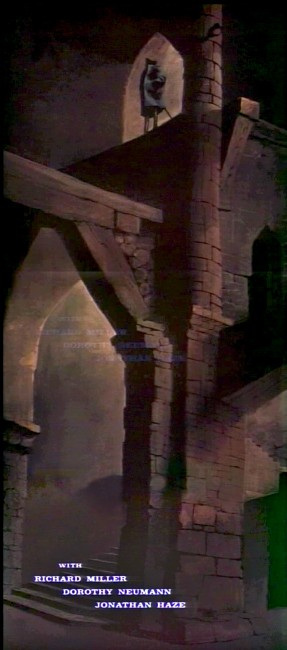 6
Starts at the bottom and pans up.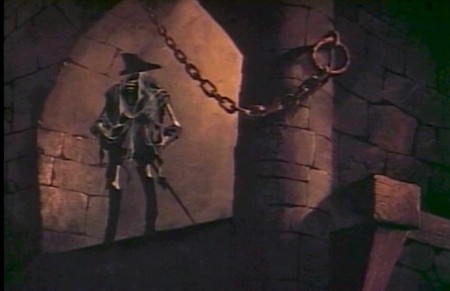 7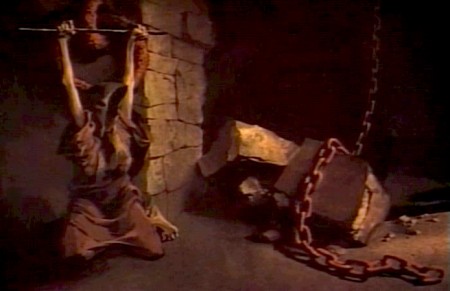 8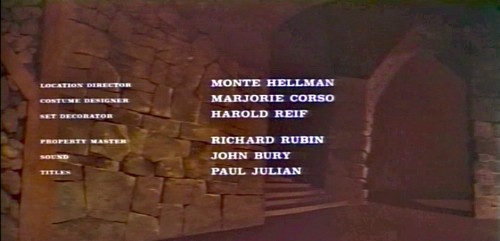 9
Monte Hellman directed Two Lane Blacktop.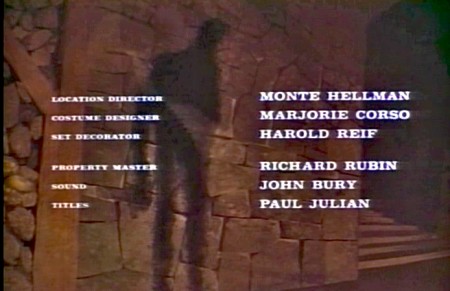 10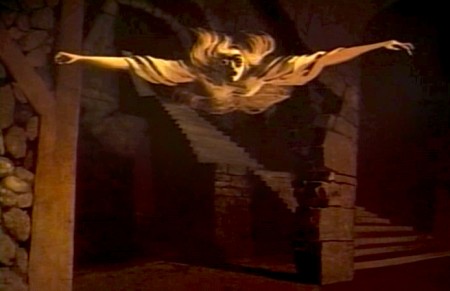 11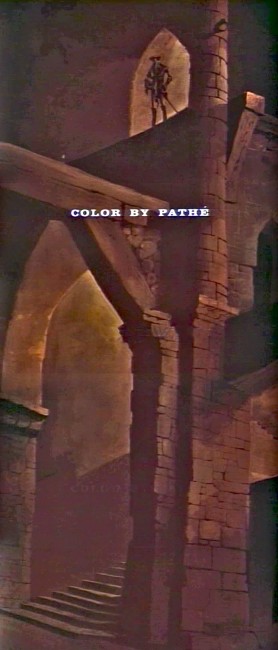 12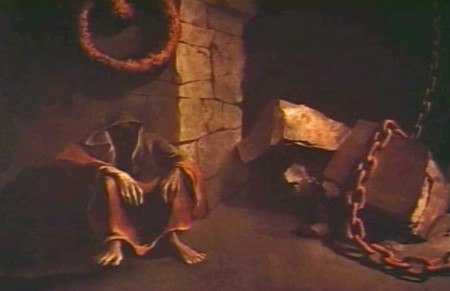 13

14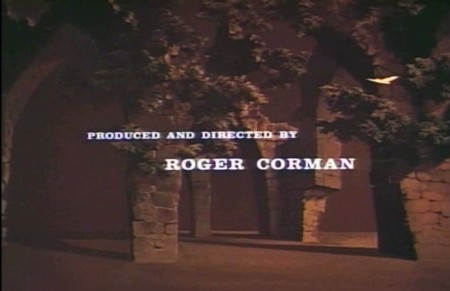 15

You can watch a grayed-out version of this video on YouTube. The credits come on about a minute into it.
Swamp Women's title sequence will follow soon.
2 Responses to "Paul Julian's The Terror titles"
on 09 Jul 2013 at 4:26 pm 1.Floyd Norman said …

I was absolutely in awe of Paul Julian's work though I only met him once at a social gathering. When I was a young animator I remember one of our production assistants tossing Julian's marvelous backgrounds onto the back seat of his car when heading to the camera service. Clearly, the kid had no idea concerning the artwork he was transporting.

Some years later, I was lucky enough to meet Paul Julian's daughter, Allison and we became good friends. I guess she thought I was odd because I was always gushing over her dad's work. She was a pretty darn good painter in her own right.
Leave a Reply