Animation Artifacts &Books 21 Jun 2007 07:32 am
- When the film Animal Farm was released, a tie-in book was published which republished George Orwell's novel with line drawings from the film by "Joy Batchelor and John Halas." I somehow doubt they did the illustrations, but obviously one person within the studio did do the work. It has the look of a single hand.
There are some 35 spot illustrations, so to showcase them all I've decided to break this up into two separate postings. Part II will be up next week.
Here's the first group: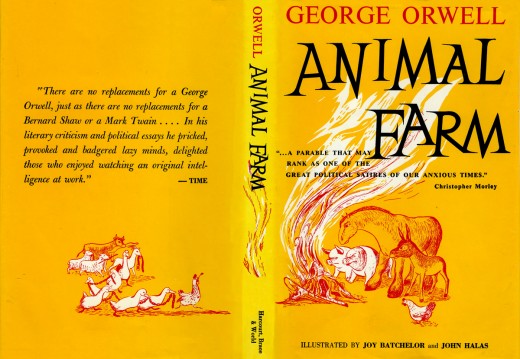 This is the book's dustcover._________________________ (Click any image to enlarge.)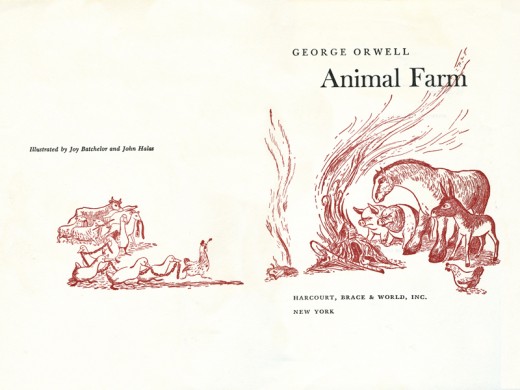 This is the double/title page.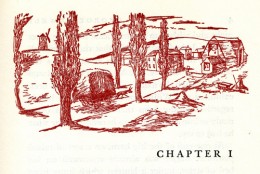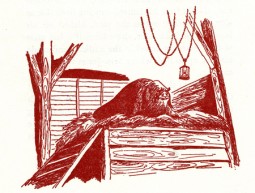 Each chapter has its own heading, and there are usually one to two stills within the body of each chapter.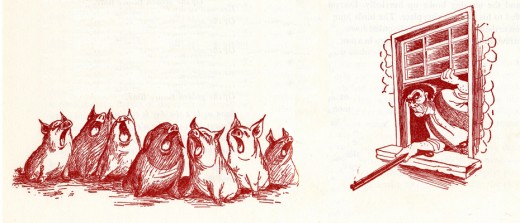 Some of the illustrations, like this one, spread across two pages under the type.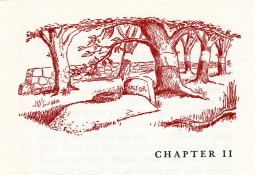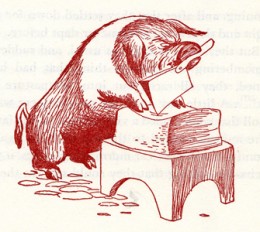 For those of you unfamiliar with this story, it tells the tale of a farm wherein the animals are mistreated.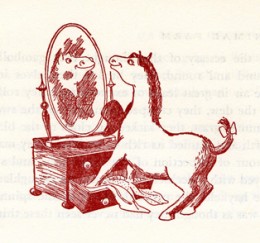 Under the guidance of the pigs, the animals take over the farm and create an animal collective.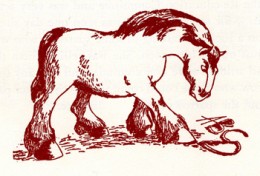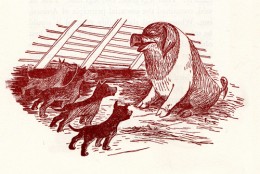 However, the pigs grow lazy and do less of the work as they take charge of the others.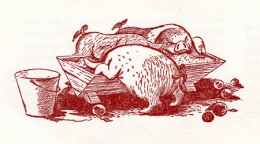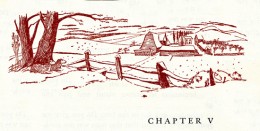 They eat more than their share of the food and mistreat the animals who do the greatest amount of work.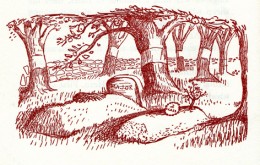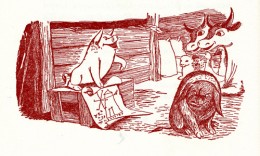 As animals begin to die under the guidance of the lazy pigs, there is some grumbling among the masses.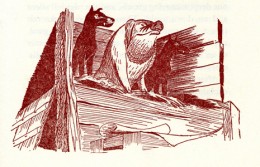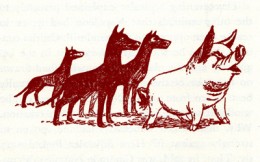 The pigs dominate and rule with a heavy hand.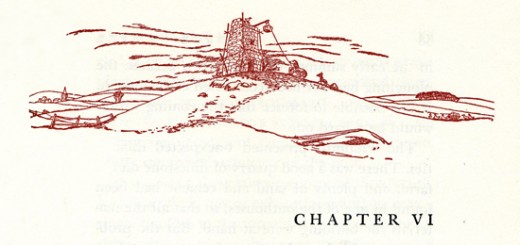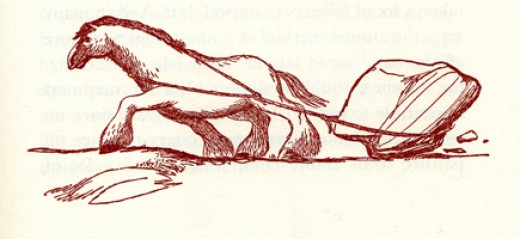 Boxer, the horse, is the figure of strength and symbolically the real leader of the animals.
You can watch Animal Farm on YouTube by going here.
8 Responses to "Illustrated Animal Farm I"
Leave a Reply