Books &Errol Le Cain &Illustration 16 Aug 2013 07:08 am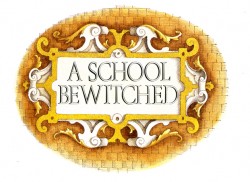 - As you know, I am an enormous fan of Errol Le Cain's work. I've been posting quite a few of his illustrations for children's books. (You can see the past posts, if you're interested, here.)
Today, I'm showcasing a book written by Naomi Lewis from a story by E. Nesbit.
The book was adapted to a film on the BBC, narrated by Nigel Havers. She also adapted The Snow Queen which Le Cain illustrated.
The book contains 30 pages, and every page includes an illustration. I've decided to break this into two parts since I don't want to post tiny thumbnails of the pictures.
I'm not highlighting the text; you'll have to buy the book for that. I am posting all the great illustrations and hope you enjoy them as much as I do.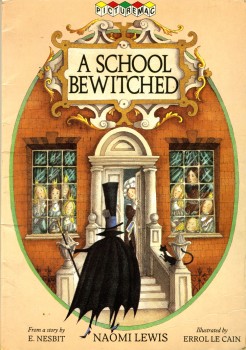 __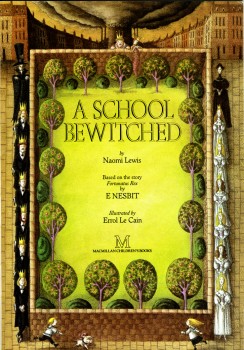 1
(Click any image to enlarge.)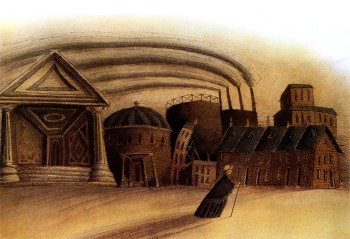 14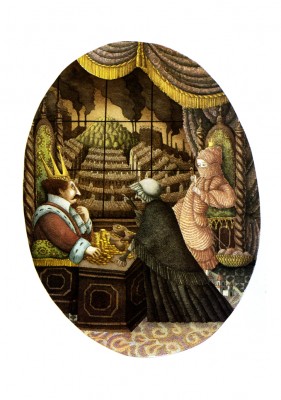 15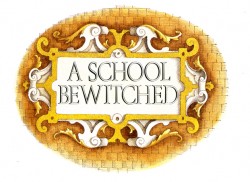 -

A School Bewitched is a small picture book with a full page illustration on every other page. The remainder have spots which decorate around the type.

We started showing off the illustrations yesterdayl here are more. I'm not concerned with telling the story. I'd urge you to buy the book if you're interested in that.

______(Click any image to enlarge.)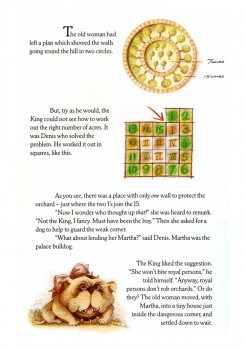 16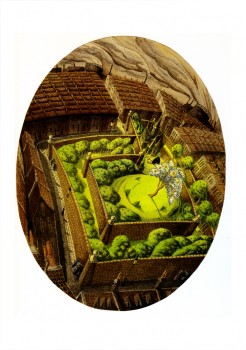 17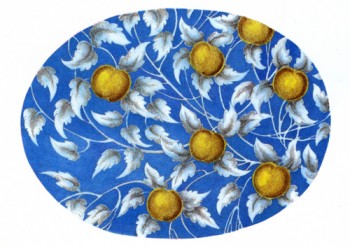 20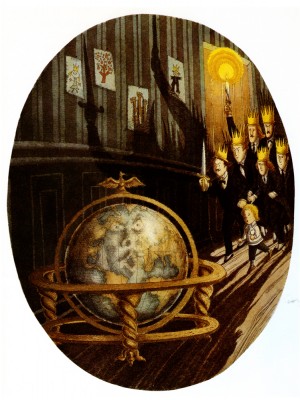 21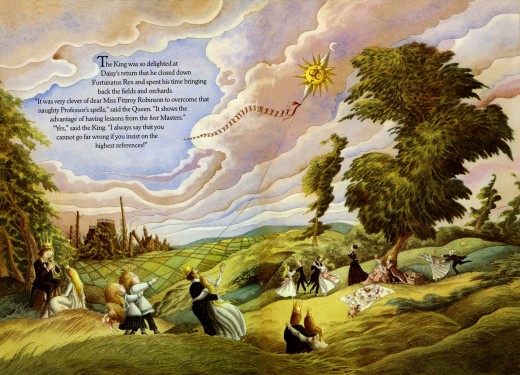 28
Back Cover
One Response to "A School Bewitched by Errol le Cain"
Leave a Reply