Animation Artifacts &Hubley &Story & Storyboards 03 Aug 2007 07:32 am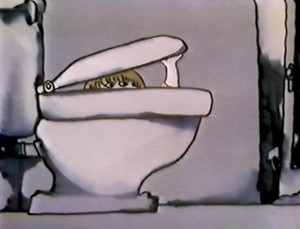 - When we last left the storyboard for Cockaboody, the girls were in the bathroom about to diaper their bunny doll. The story is about toilet training for children.
Here's the direct link to Part 1.
Cockaboody, of course, is the film by John and Faith Hubley. The storyboard, with all of the drawings done by John, was developed in conjunction with the Hubley's class at Yale. The students actively discussed the board and offered their participation in the growth of the film's origin. A documentary was also produced showing the production of the animated short.
The film grew out of some early tapes recorded by the Hubley daughters, Georgia and Emily, who were recorded at play in a studio. The conversations by the children were all improvised. This is not unlike the prior Hubley films, Moonbird and Windy Day.
As with the previous post, I'm including some frame grabs of the actual film underneath the appropriate storyboard sections. Tissa David animated the film completely, herself. No assistants worked with her. Faith inked the entire film.
You'll notice that the action in the film varies from the setups in the storyboard. This undobted had to do with Tissa's involvement. She would often rework things with John and alter the filmmaking. John, and most of the directors Tissa works with, was open to this. She has a masterful sense of camera placement and uses it throughout this film.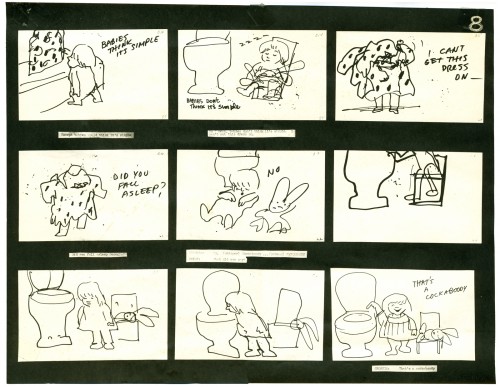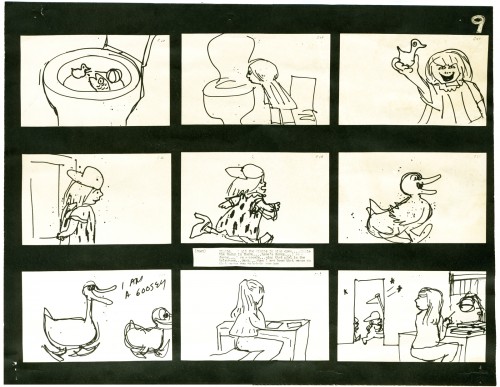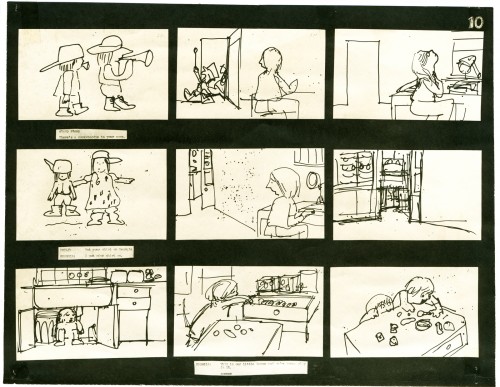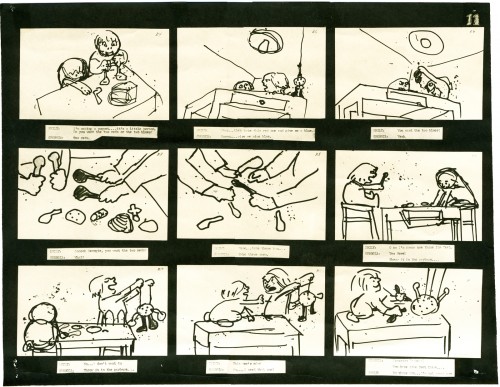 _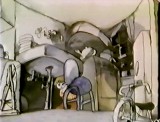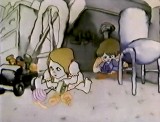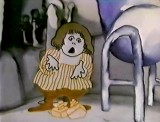 ________________________________________________________ To be continued.
Leave a Reply