Art Art &Photos 06 Jan 2008 10:37 am
- With all the screenings I've attended in the last few weeks, I seem to continually end up at the Fifth Ave. subway station at 59th Street and Fifth Ave. On display at the station are a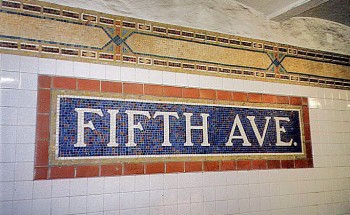 number of polar bears tiled into the walls. These are set far enough away from each other so that the white tiled polar bears set on the white tile backdrops don't bother each other. You also have to walk the length of the station to see them.
These are glass mosaic murals by artist, Ann Schaumberger done in 1996 in collaboration with Miotto Mosaics. I was able to locate _________________(Click any image to enlarge.)
another work by her but not much other information.
Apparently there are other animals displayed in the 60th Street exit of this station, but I didn't get to see them. I was primarily interested in the tile artwork downstairs where you wait for the trains.
In the past, I've posted features on the tile art displayed at the 23rd St. and the Prince St. subway stations. These are both on the BMT train line. (NY has three lines: the IND, the IRT and the BMT. Originally these were different guage tracks; now there's no real difference.)
There are fewer bear setups than there were hats or working people – as appeared in other station art. Yesterday, after going to one of the last screenings I had in the area, I decided to photograph these tile bears and present them here.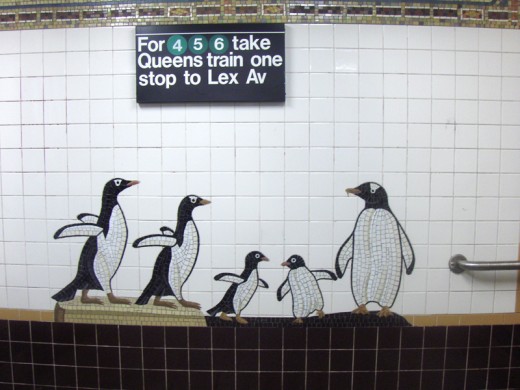 You're greeted by these penguins at either side (Uptown or Downtown) of the station.
_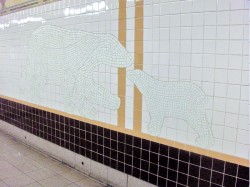 _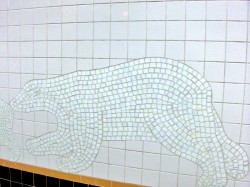 Farther down the station, you come upon these polar bears with an excellent orange ornamentation about them.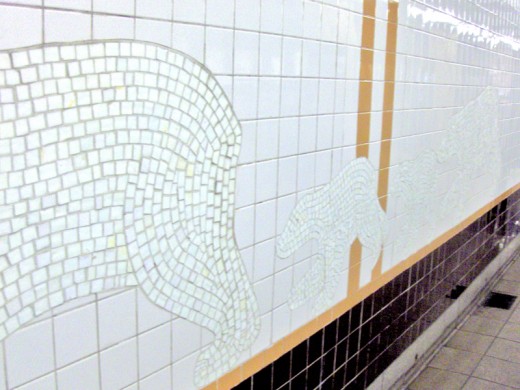 Close up you can see the detail on the tiling, but the bears as a whole look better a bit back from them.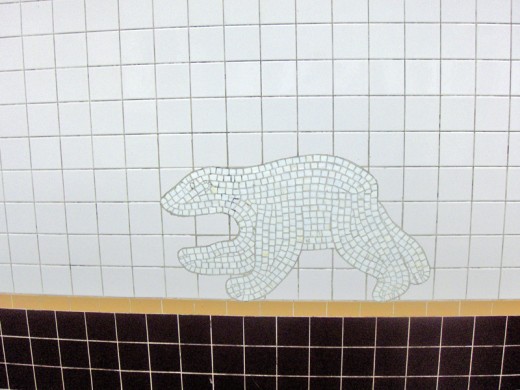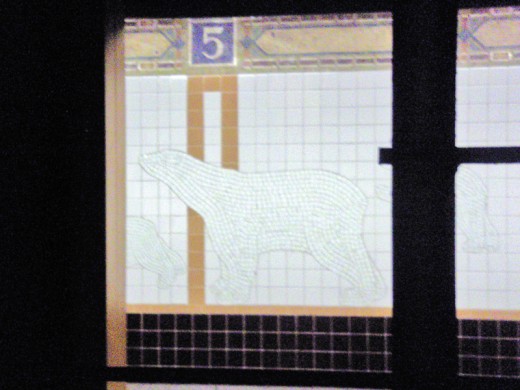 _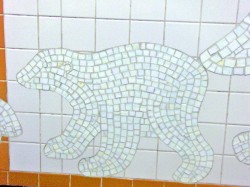 _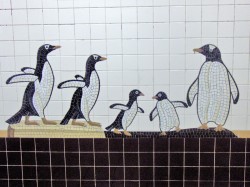 As I mentioned, penguins greet you at the entrances/exits of the station. You can see them on both sides of the platforms.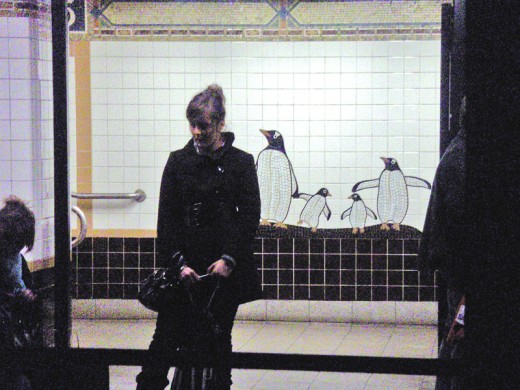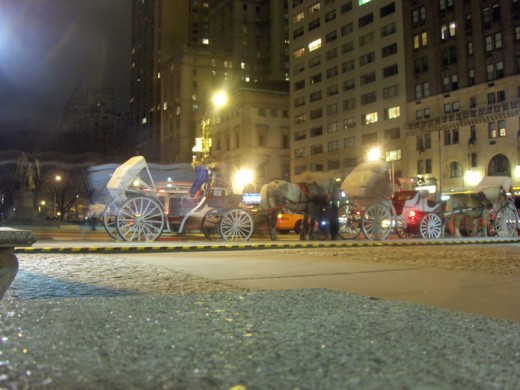 Above ground, the Plaza Hotel (no longer a hotel) stands. Lots of horse-drawn carriages stand in the cold waiting to take tourists for a ride through Central Park.
7 Responses to "White on White Sunday"
Leave a Reply