Animation &Books &Disney 29 Apr 2008 08:18 am
- With the Frank Thoomas/Ollie Johnston book, Bambi: the Story and the Film, an elaborate flipbook came as an extra added attraction. This owl sequence, animated by Eric Larsen, was part of that flipbook. I've exposed it on "two's" for the QT movie at the bottom.
This is the centerpiece for the "twitterpated" sequence which I wrote about in a post last week. It's quite clever animation; it just feels like it belongs in another film.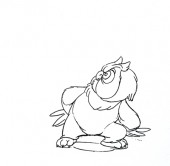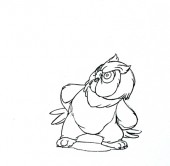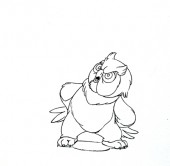 3
______________(Click any image to enlarge.)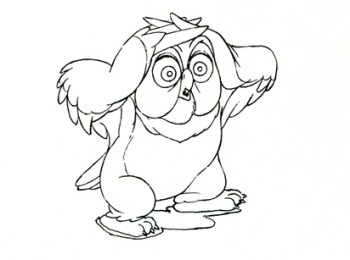 46
The Owl describes being "twitterpated."
4 Responses to ""Twitterpated" Owls"
Leave a Reply