Daily post &Hubley 31 May 2008 08:32 am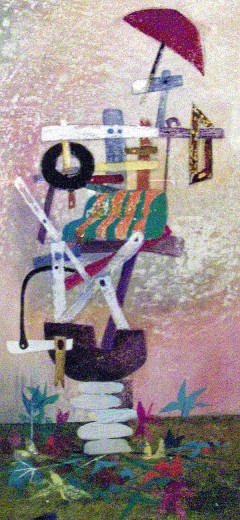 - On Monday, the Museum of Modern Art will continue its series of Jazz on Film (Jazz Score)with their first all animation program. This is a program of classic Hubley shorts. which feature jazz by such classic composers/musicians as Dizzy Gillespie, Quincy Jones, Benny Carter and others.
The program will be presented by Emily Hubley, Benny Carter's biographer Ed Berger, and Benny's widow Hilma.
The highlight of the program are MoMA's newly and beautifully preserved prints of Adventures of an * and The Tender Game. Having seen the print of Adventures of an *, I can tell you it's a treat. I saw the film originally projected back in 1963 when it was just seven years old, and this version is significantly better. I don't think I've ever seen Tender Game in a good copy in all the many times I've seen it, so this is what my Monday will be about.
The show will start at 6:30pm in Theater 1 (The Roy and Niuta Titus Theater 1). It'll run 100 mins.
Come to the theater a bit early and take a look at the exhibition in the lobby outside the theater. There's an enormous amount of art beautifully displayed for you to see. It's a treat, believe me. (I wrote about the opening of this exhibit and posted photos here.)
This is not the end of the animation in Jazz Score. These and other shorts will be screened with feature films:
Carmen D'Avino's Pianissimo – screening on June 5 and 9
John Canemaker's Bridgehampton – screening on July 2 and 5
Zbigniew Rybczynski's Plamuz (Music Art) – screening on August 7 and 9
Adam Beckett's Sausage City – screening in September
Pierre Hebert's Population Explosion – screening in September
You can check MOMA's calendar to find out exact times.
_________
_
- There are two sites I'd like to point out – again.
- I have to say that I'm just loving Mark Mayerson's breakdown of 101 Dalmatians. He has a lot of informed commentary to offer about the film giving some real statements about this excellent Disney feature. If you're not watching this site regularly, get to it.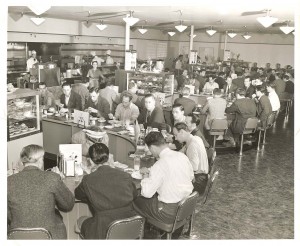 You should also check out Mark's post of the FMPU Motion Picture Unit. Wow!
- Then, we also have to promote, once more, the excellent site A Film LA, Hans Perk's blog. This is where the drafts for 101 Dalmatians orginally made it to the web, and there's plenty more there as well. The more you dig, the more you'll find. Where else could you find a photo of the Disney cafeteria shot in the 30′s? There's always a great surprise.
2 Responses to "Hubley at MOMA and more"
on 31 May 2008 at 11:32 am 1.Emmett Goodman said …

I am going to the Hubley show on Monday. It must be a real treat to see the Hubley films large screen. You really do get the full effect that way.

on 31 May 2008 at 1:06 pm 2.Tim Rauch said …

Looking forward to it, Michael, I think Mike and I will see you there…
Leave a Reply