Animation Artifacts &Articles on Animation &Disney 05 Jun 2008 08:16 am
- I'm going to put together a couple of posts on Disney's Alice In Wonderland, and I think this LIFE Magazine article from June 18, 1951 is an excellent place to start.
It's interesting that they call the article, "Alice In Disneyland." This is one of the first references to "Disneyland" that I've noticed. There was a TV show done for ABC, "One Hour In Wonderland," a 1951 Christmas show which promoted the heck out of the movie. Kathryn Beaumont, dressed as Alice, got to parade around with lots of kids. This show probably served as the prototype for the "Disneyland" TV series, but made no reference to the name of the future theme park.
This article comes from John Canemaker's the collection, and I have to thank him for his contribution, _____(click any image to enlarge.)
yet again.
I've chosen to leave any periferal ads in there, for context and amusement.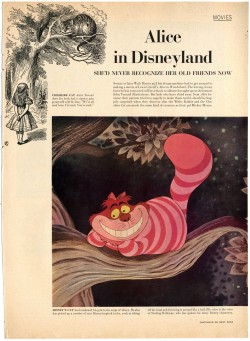 1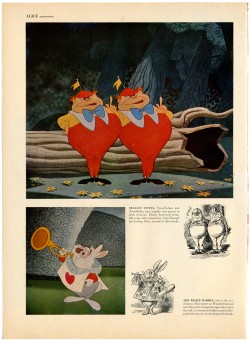 2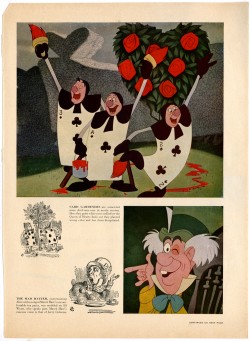 5
11 Responses to "LIFE with Alice"
Leave a Reply