Animation Artifacts &Disney &Models 27 Jun 2008 08:06 am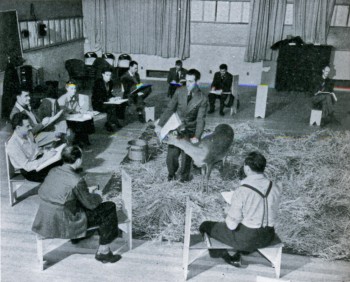 - Rico LeBrun, an established Italian artist, was employed at the Disney studio in the late '30s to help teach the studio's artists to learn how to draw animals. Bambi was in process, and Disney knew that he had to train his artists to reach to a new level.
In his preparation for the job, LeBrun created a book of some 50 or so pages of the skeletal system of deer for the artists to use as reference in learning to manipulate the animal characters. His art was copied onto animation paper with typed notes added.
Sky-David had contacted me after a recent item I had posted about the drawings on Bambi. Sky told me that he had a copy of all of the pages of LeBrun's study. He shared it with me and I posted the first 18 pages several weeks back. (Here's part 1.) This is a second installment, thanks to Sky's generosity, for those who'd like to see them.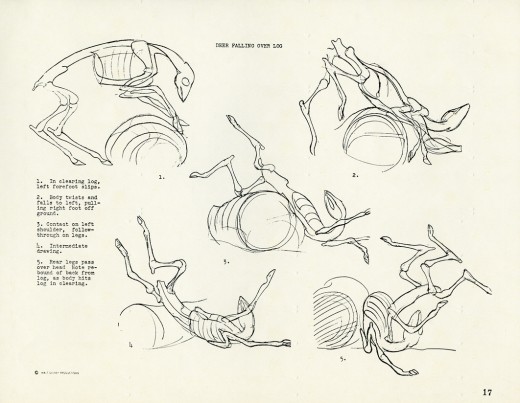 18
________(Click any image to enlarge.)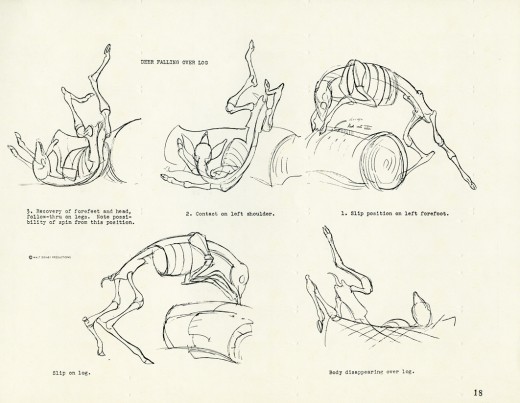 19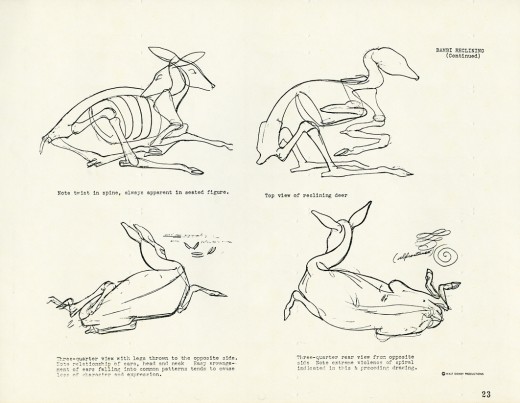 24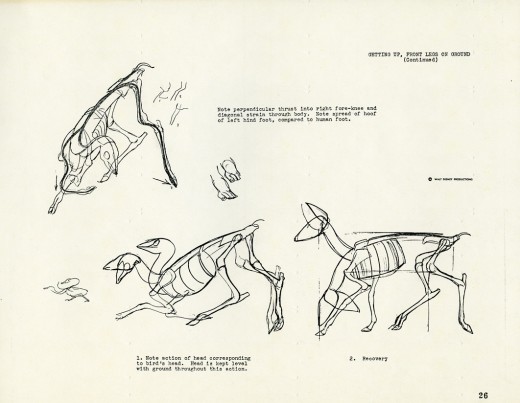 27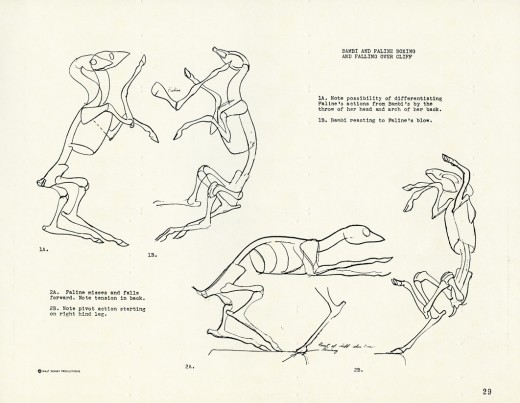 30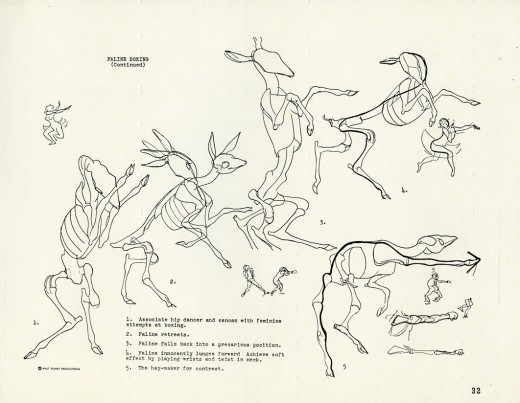 33
I'll post the remaining 16 drawings soon.
16 Responses to "Part 2 -Rico LeBrun's guides"
Leave a Reply