Animation &Disney &Models 09 May 2008 07:58 am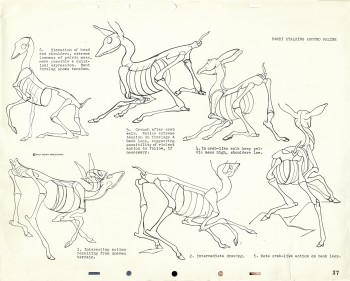 – At the start of Disney's production of Bambi, Rico LeBrun, an established Italian artist, who was teaching at Chouinard Institute, was employed to help teach the studio's artists to learn how to draw animals. He created some intense classes where animators concentrated on the anatomy of deer and other animals. The story goes that LeBrun went so far as to cut open a deer's corpse and slowly peel away parts of the animal for drawing and study. Over days, as the smell grew more putrid, fewer and fewer people attended.
LeBrun prepared a book of some 40 or so pages of the skeletal system of deer for the artists to use as reference in learning to manipulate the animal characters. His art was copied onto animation paper with typed notes added.
I had posted one of these pages which I located on ebay (reposted above right) and am quite pleased with this original piece. Presumably the others are all, also, on animation paper.
Sky-David had contacted me after a recent item I had posted about the Tyrus Wong drawings on Bambi. Sky
told me that he had a copy of all of the pages of LeBrun's study. Furthermore, he shared it with me and I'm sharing it with you. At least, here are the first 18 pages. I can post more at a future time.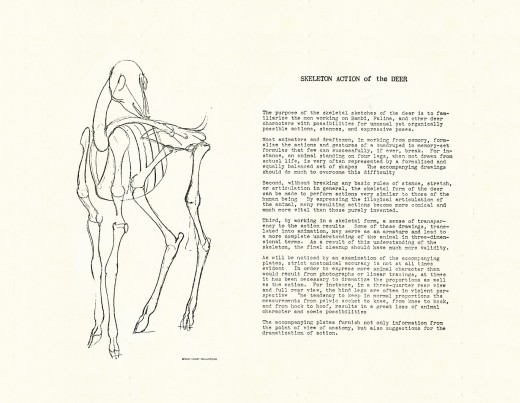 (Click any image to enlarge.)______________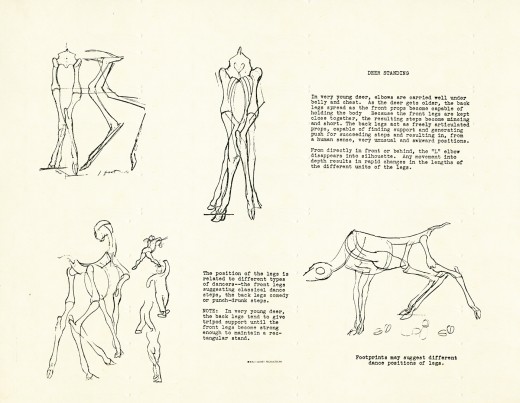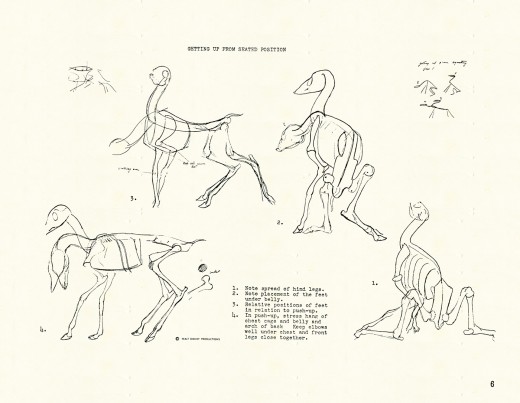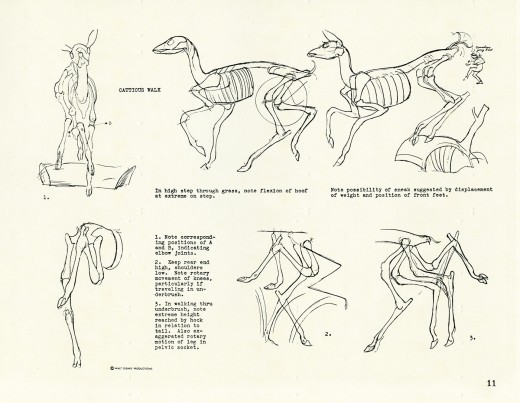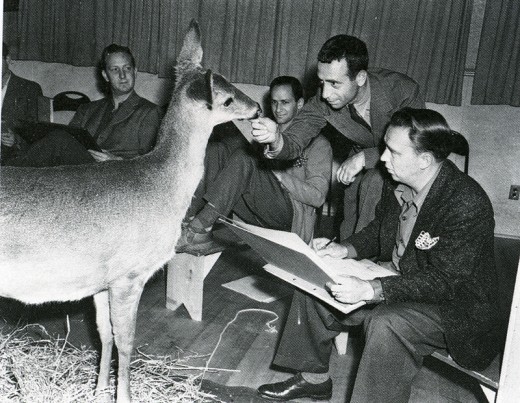 Rico LeBrun (standing), in his class, advising Eric Larsen.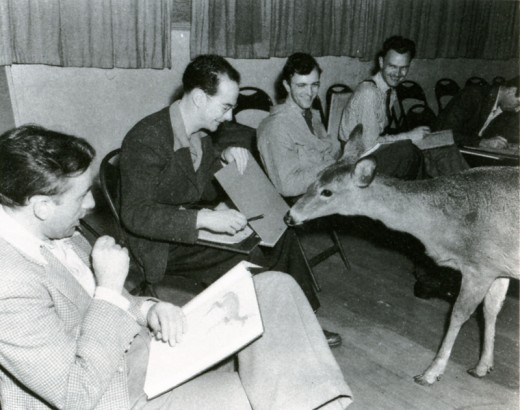 Animators in LeBrun's drawing class. (Left to Right) Louie Schmitt, Ollie Johnston,
Milt Kahl, Bill Shull, and Jack Bradbury.
For futher information on Rico LeBrun's biography, go here.
17 Responses to "Rico LeBrun's guides"
Leave a Reply