Books &Illustration 25 Jul 2009 07:52 am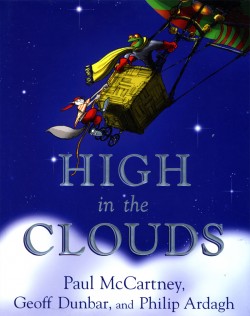 - I know, I know. I gave you the first part oh High in the Clouds weeks ago and haven't followed up with the second part. Well, here it is.
This is the storybook by Paul McCartney, Geoff Dunbar and Philip Ardagh that will be made into an animated film, directed by Rob Minkoff.
Dunbar is the animator/director who won lots of awards for some of his shorts and commercials. He'd animated a couple of McCartney songs in the past. Ardagh is a writer, and McCartney is McCartney.
Minkoff was the co-director of The Lion King, director of Stuart Little and The Haunted Mansion.
I have no real knowledge of this, but I assume it'll be done in CG. Why else hire Minkoff when Dunbar's already designed the hell out of the idea? Hopefully, it won't look like all the other crap out there, but I have no confidence in anyone anymore.
So here are the rest of the illustrations. I haven't read the book, and am not sure I will. It looks like a reworked/printed animated program, as it is.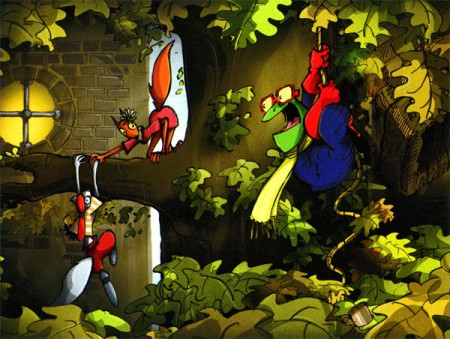 22
(Click any image to enlarge.)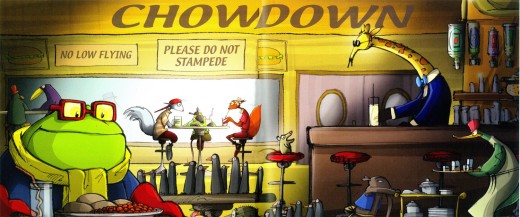 23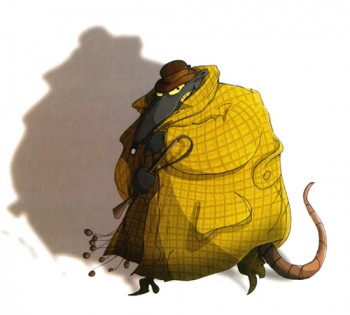 24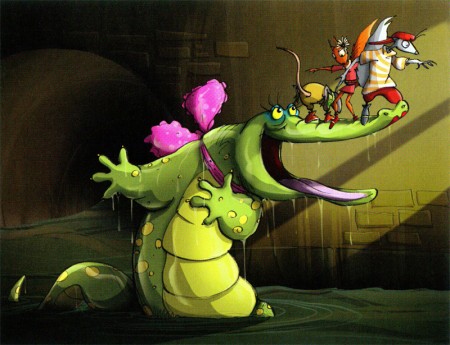 25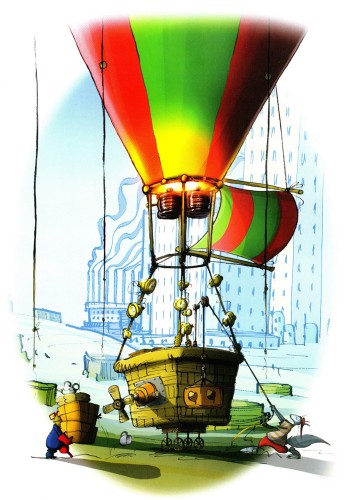 26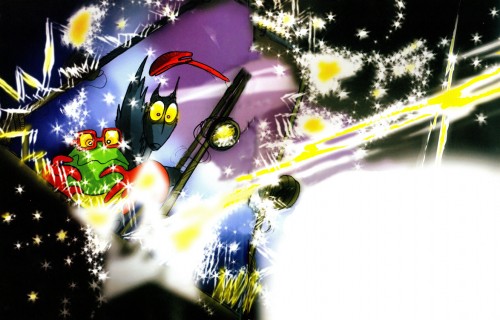 27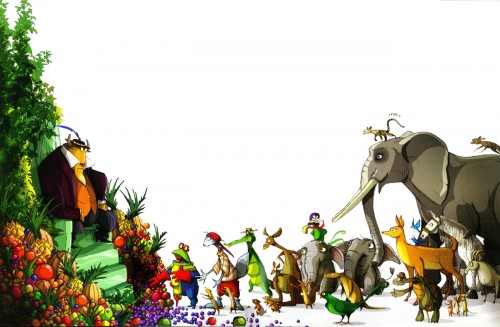 28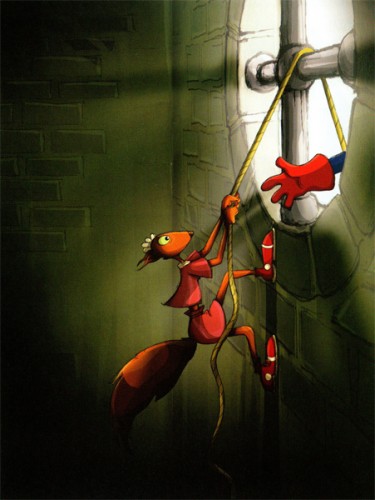 29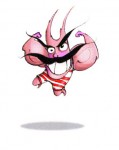 30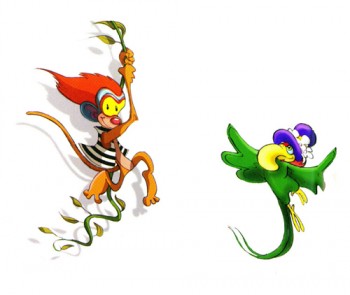 31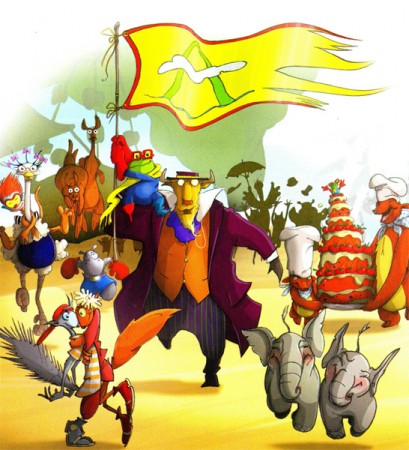 32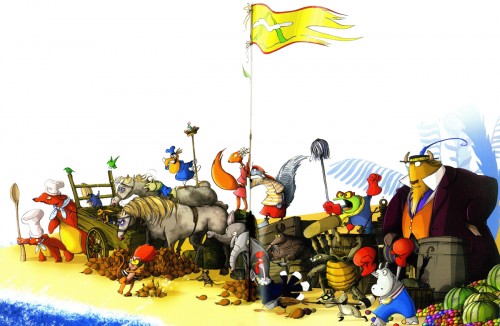 33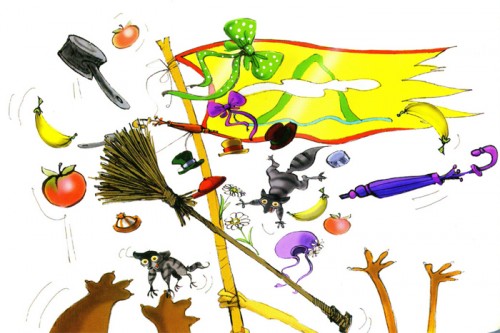 34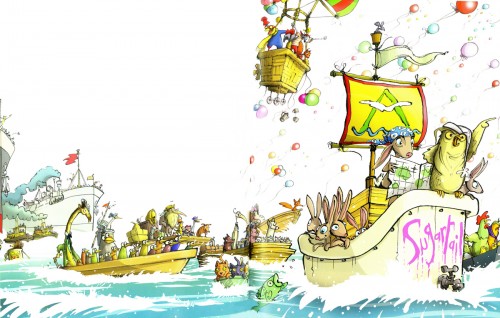 35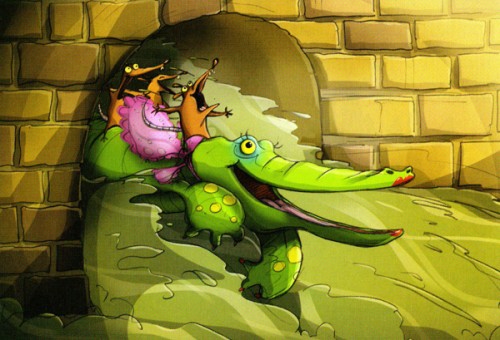 36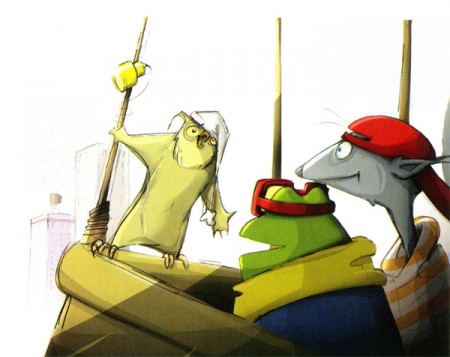 37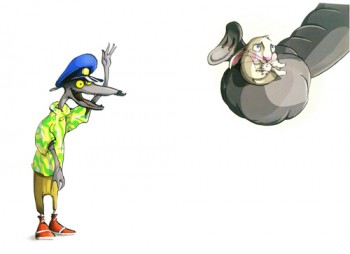 38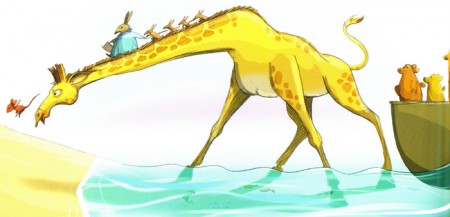 39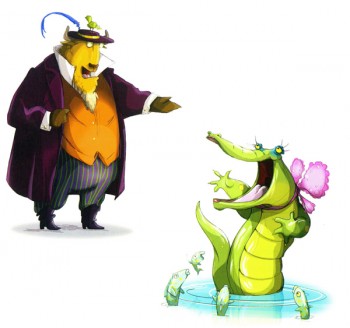 40

41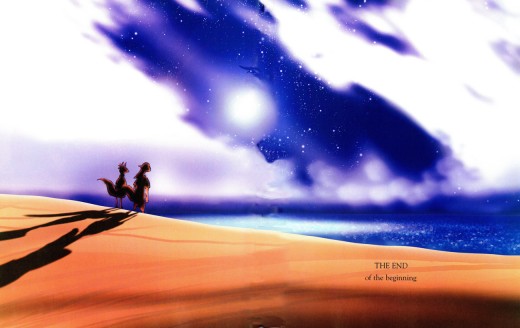 42
7 Responses to "High in the Clouds – Part 2"
Leave a Reply