Comic Art &T.Hachtman 22 Nov 2009 09:05 am
- Sunday, and here are more of Tom Hachtman's strip, The Renaissance Masters. It makes me sad to say that this is the last of four parts. The little green book has run out of pages. Perhaps Tom can be encouraged to draw up some more for us; after all, don't artists owe their non-paying public anything!
Here're the links to Part 1, Part 2, and Part 3 if you want to read previously posted cartoons.
Enjoy: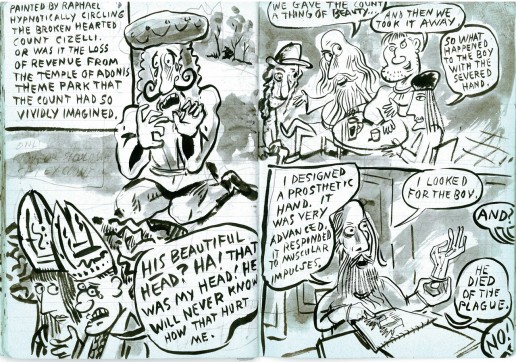 46
(Click any image to enlarge it and better enjoy the artwork.)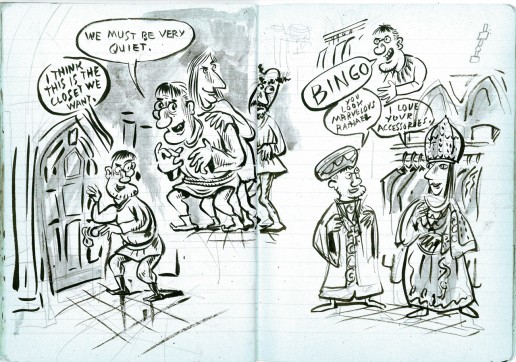 47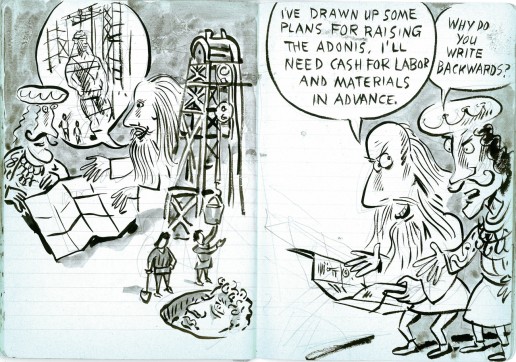 48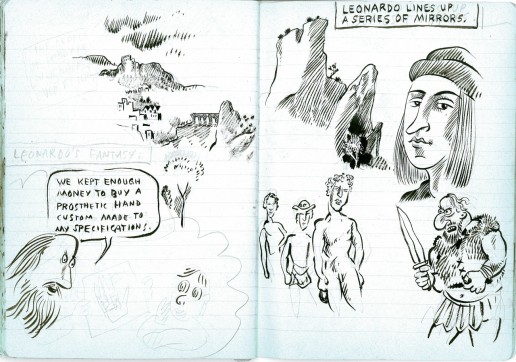 49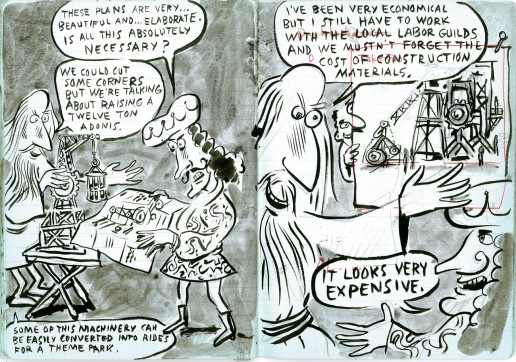 50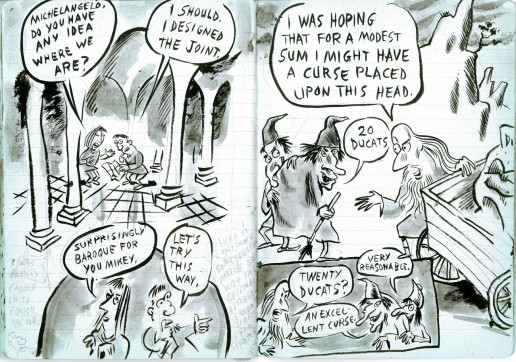 51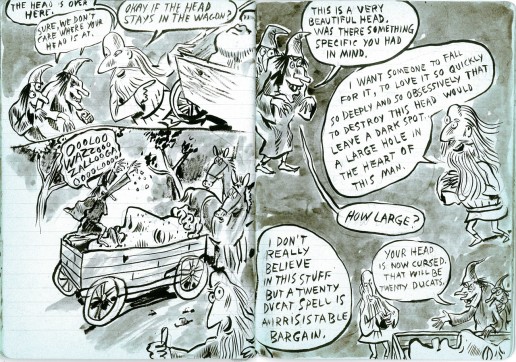 52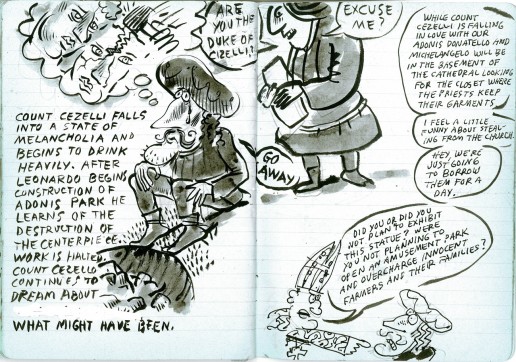 53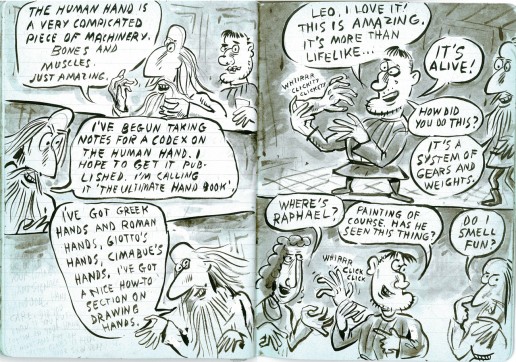 54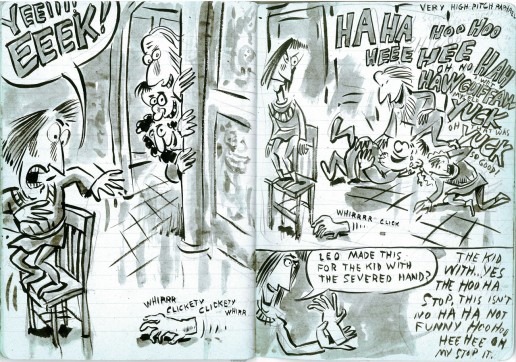 55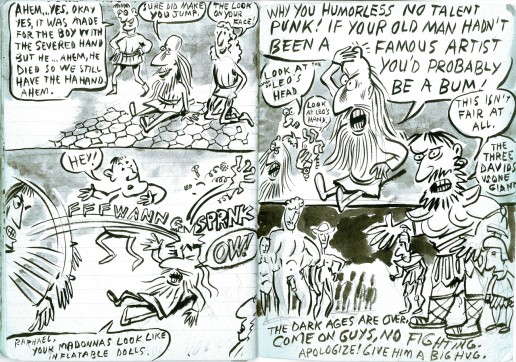 56
3 Responses to "The Renaissance Masters – 4"
on 22 Nov 2009 at 12:16 pm 1.Bill Skurski said …

one of the most wondrous pieces of Renaissance hilarity ever conceived…

I was an art major in the middle of the last century… and I know these guys…

on 24 Nov 2009 at 11:33 am 2.David Rickert said …

Any chance I can get into contact with Tom? I'm doing something similar with poets.

on 15 Apr 2010 at 4:31 am 3.Odette Hilden said …

I very much enjoy your blog posts, thank you very much you have helped me out greatly love is in the air.
Leave a Reply