Animation &Animation Artifacts &Bill Peckmann &Disney &Models 15 Dec 2009 08:47 am
Bill Peckmann recently sent me another stash of model sheets, especially of Mickey, Donald and Goofy. Among them were four pages of Mickey from The Brave Little Tailor. This film, of course, is a gem, and I can't help but admire the drawing on these model sheets.
Two of them are clippings from animation by Fred Moore. There are some clues as to the exposing of the scene, so I took the drawings apart and ran them through AfterEffects just for my own entertainment. Here are the results, below. First all four model sheets; then the QT movie I made of the actions.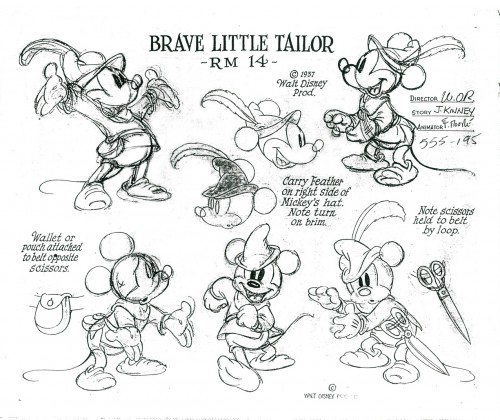 1
(Click any image to enlarge.)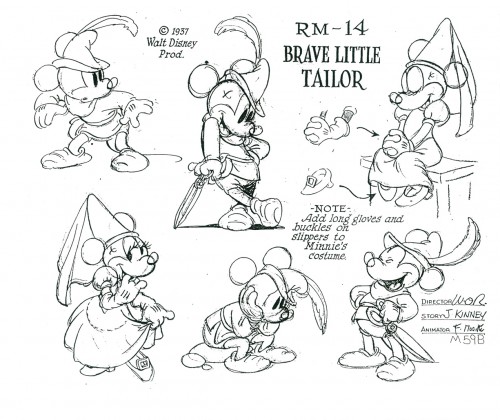 2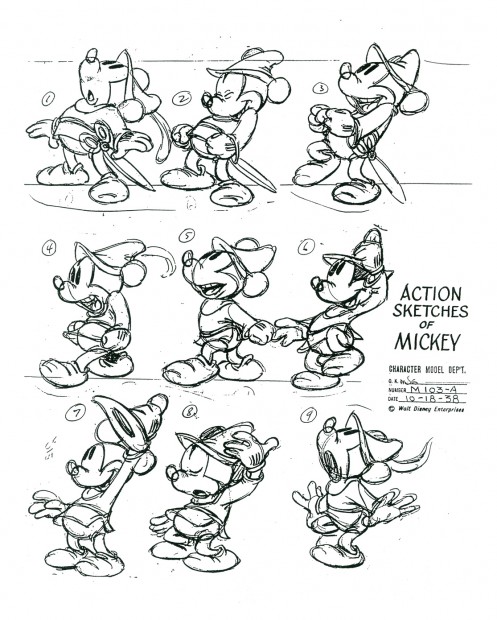 3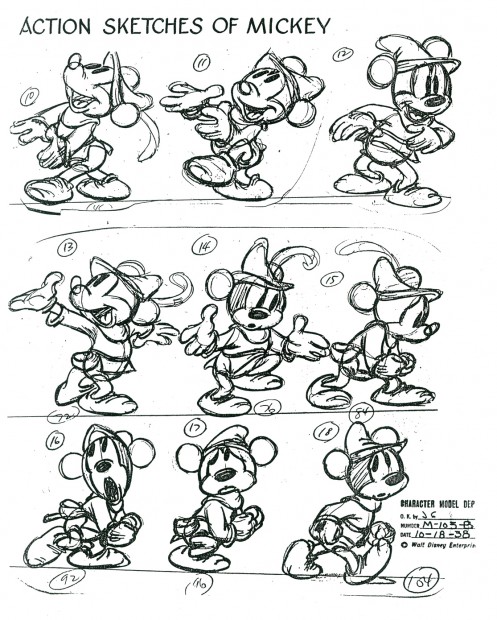 4
Mickey the Tailor
Click left side of the black bar to play.
Right side to watch single frame.
5 Responses to "Mickey the Tailor"
Leave a Reply