Animation &Animation Artifacts &Disney 28 Dec 2009 08:33 am
- Months ago, I posted a scene Frank Thomas animated for The Jungle Book. The scene involved the boy, Mowgli, and Kaa, the snake.
Here is another, companion scene with the same two characters. (It comes in the film with only a closeup of Kaa separating the two.)
There are 103 drawings to the scene, so I can't possibly get them all into the one post. Consequently, I'll try to do it in three.
Once again, many thanks go to John Canemaker for sharing these on line.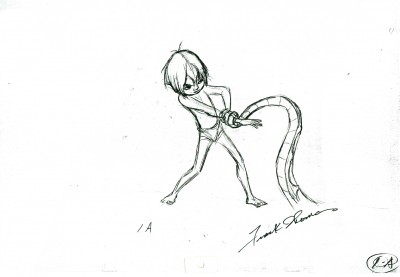 1a
(Click any image to enlarge.)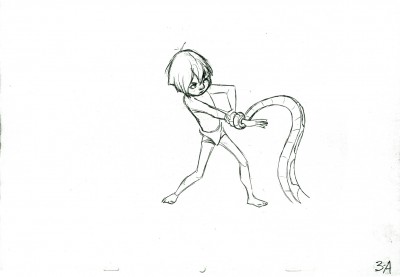 3a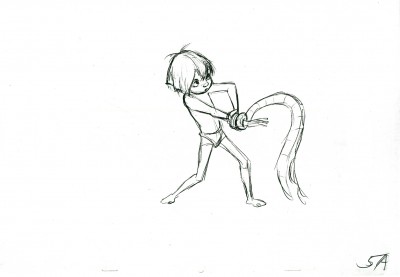 5a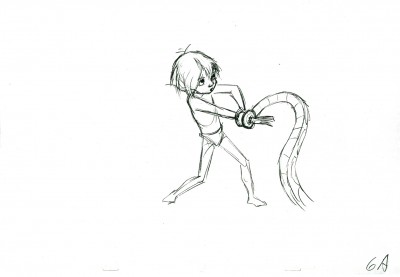 6a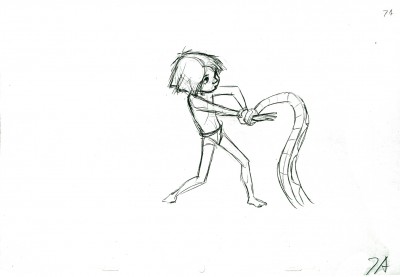 7a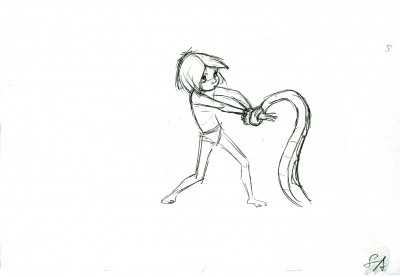 8a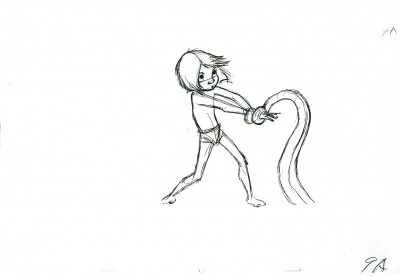 9a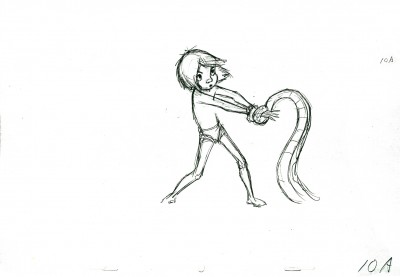 10a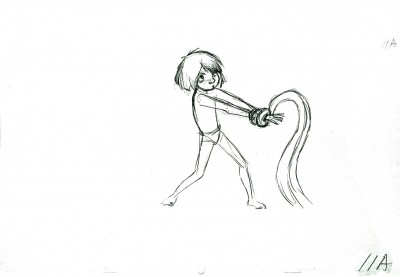 11a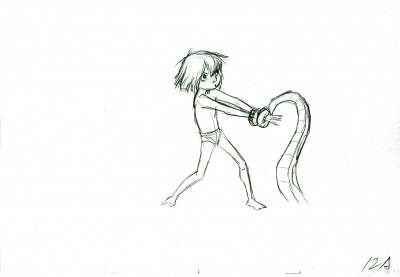 12a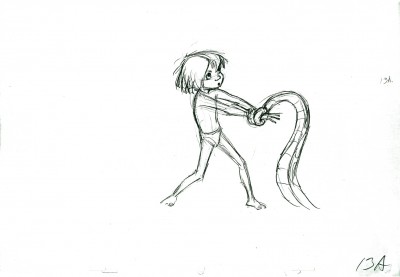 13a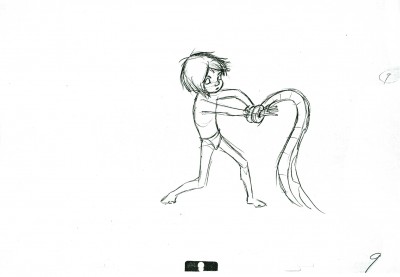 9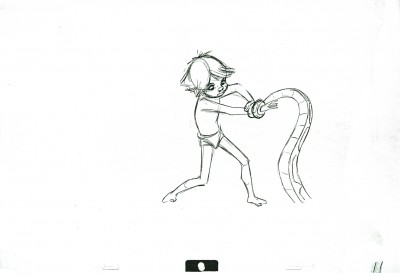 11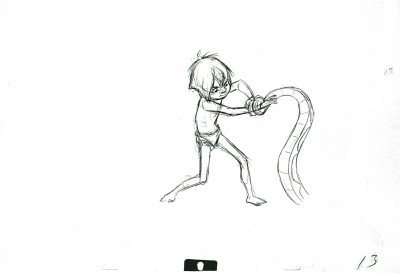 13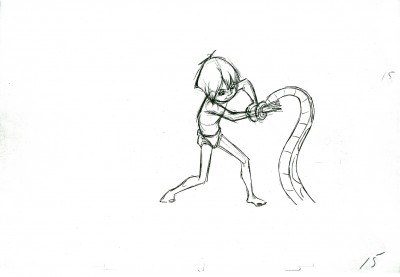 15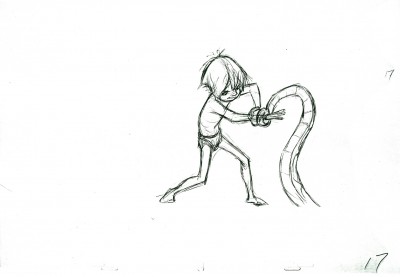 17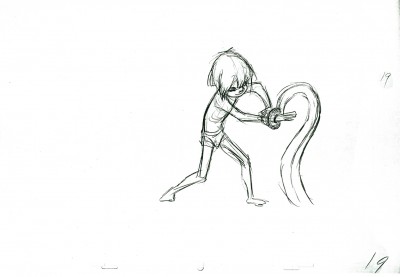 19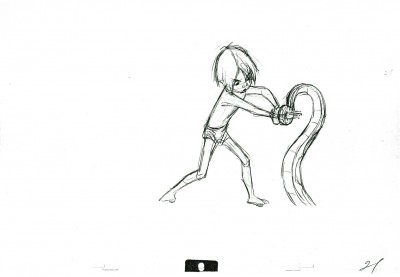 21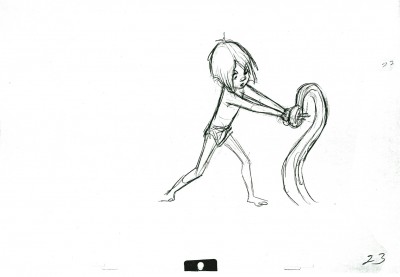 23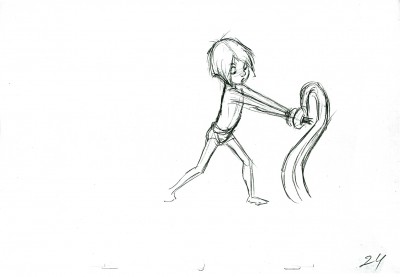 24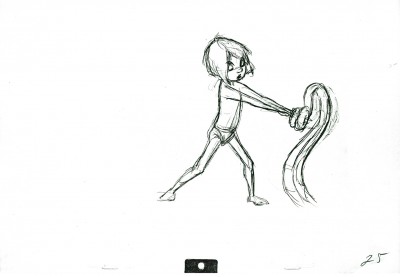 25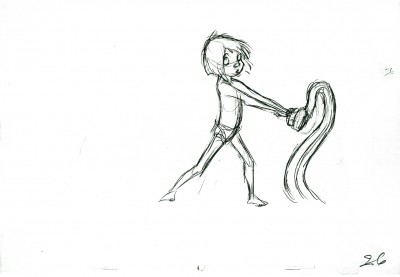 26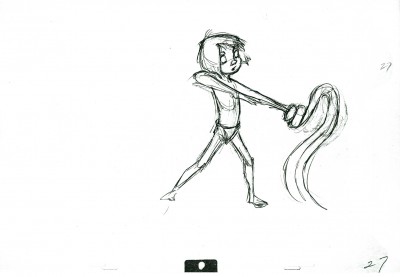 27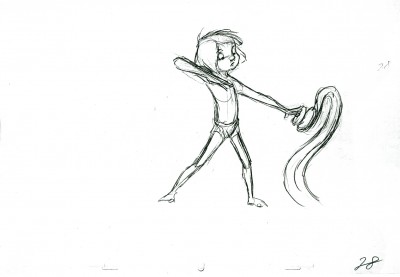 28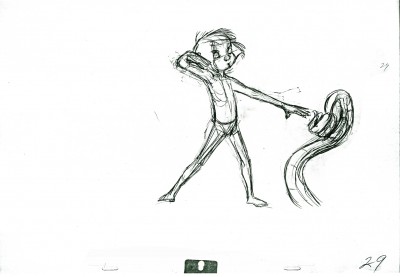 29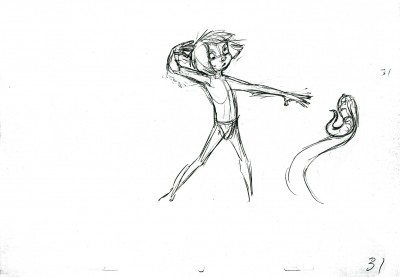 31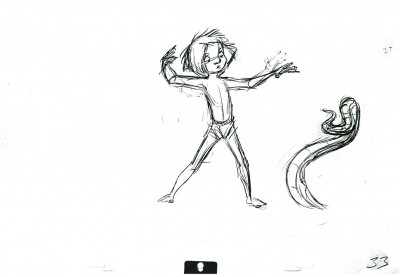 33
The Following QT movie is of the complete scene.
I love how he shakes his head and mouths the word "No"
just prior to wrenching his hand from Kaa's grip.
Click left side of the black bar to play.
Right side to watch single frame.
7 Responses to "More Thomas Jungle Book"
Leave a Reply