Animation Artifacts &Bill Peckmann &Models 31 Dec 2009 08:49 am
- Bill Peckmann has generously loaned me another very large stash of character model sheets, primarily Disney. There's a wealth of Mickeys, alone.
I've posted some of them before, many in much poorer condition. Consequently, I'm about to spend some time with Mickey and Minnie, and post some new, some old and some out of this world models of the pair.
Here's a large number of them. I'm holding back some animation charts from L'il Whirlwind and The Symphony Hour which will come at a later date.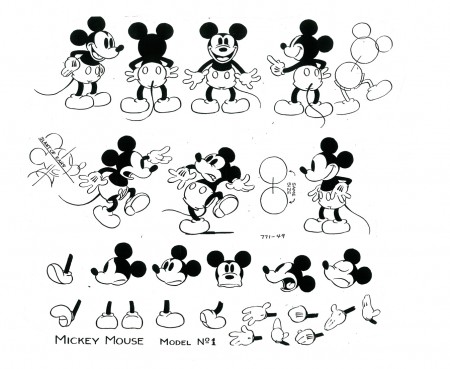 Let's start with a nice early Mickey.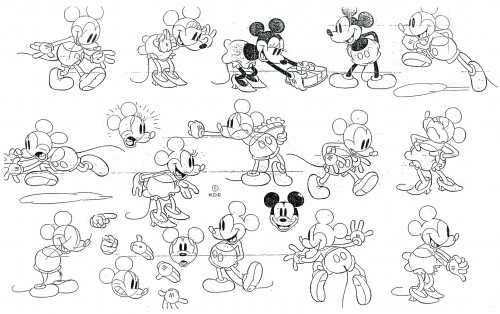 Then a Minnie and Mickey together.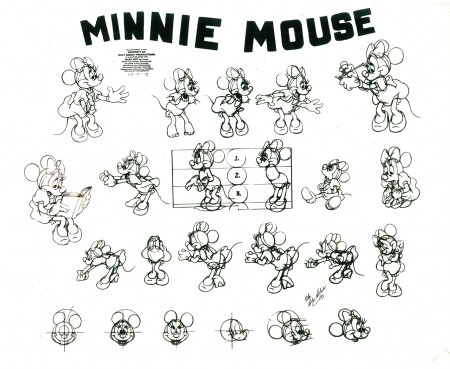 Here's a beautiful Minnie model.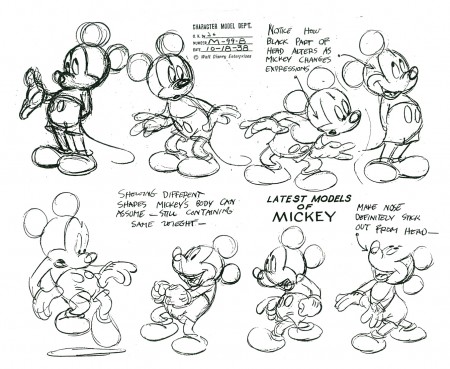 1
These are the models from the Disney lecture posted here.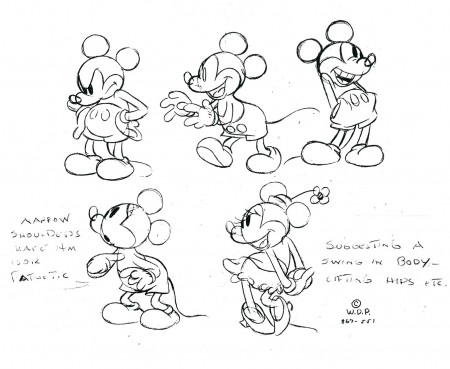 2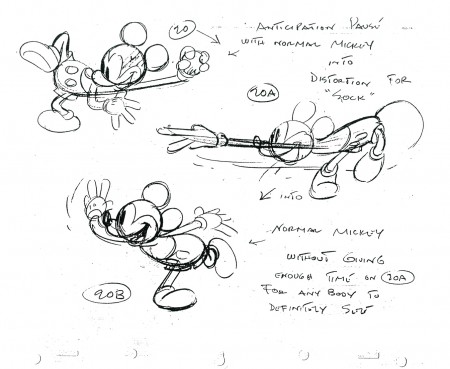 3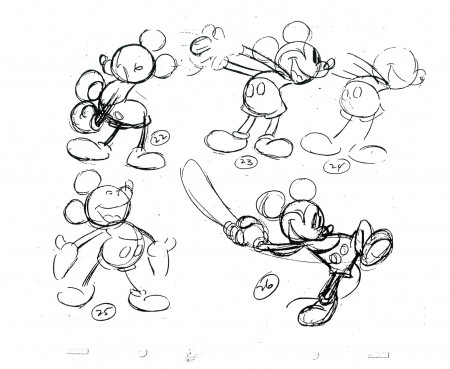 4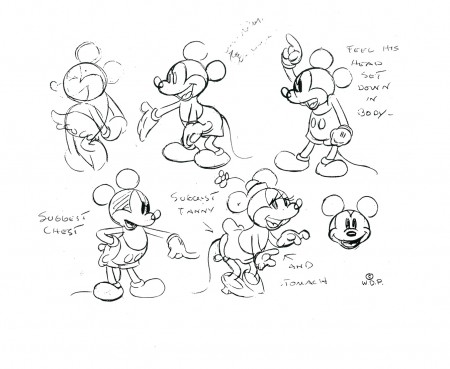 5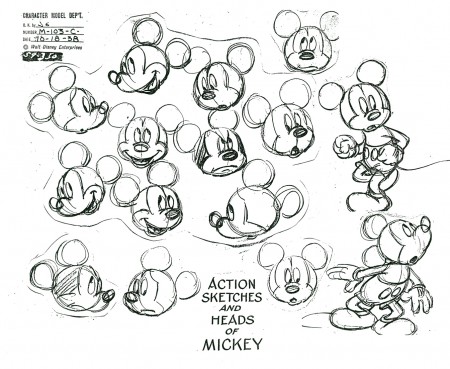 6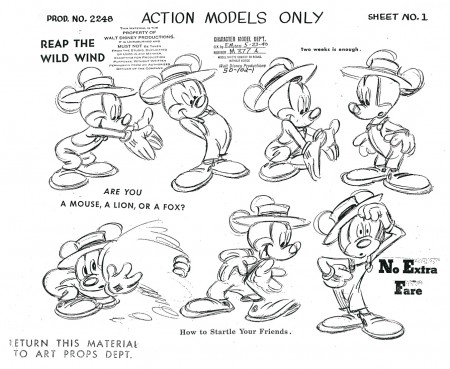 1
These next four are the model sheets drawn by Ward Kimball.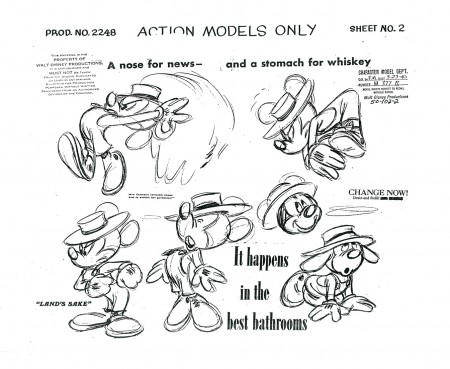 2
The earlier versions of these Kimball models that I published were
in horrible condition. It's nice to post such clean versions of them.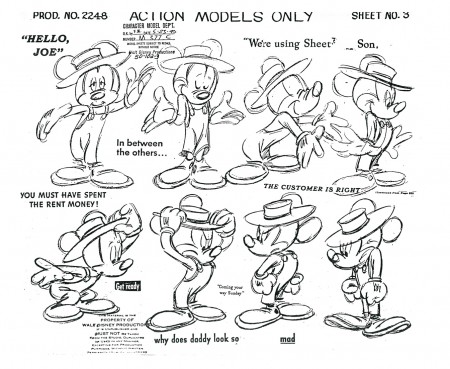 3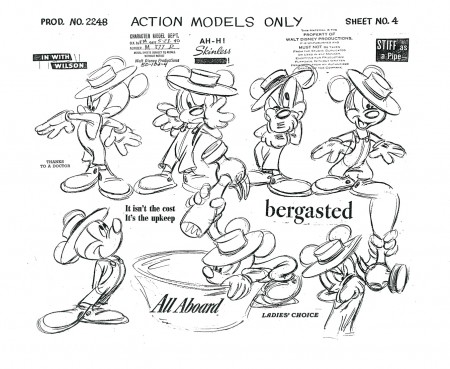 4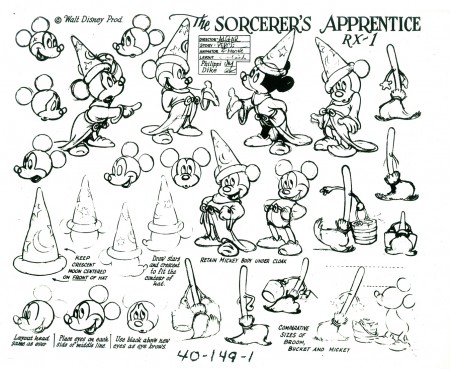 Here's a fine copy of the Sorcerer's Apprentice model sheet.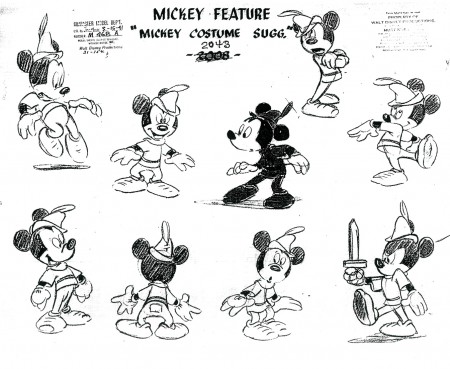 1
These two model sheets from Mickey and the Beanstalk are new to me.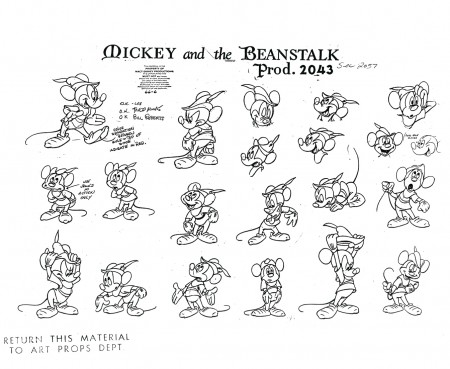 2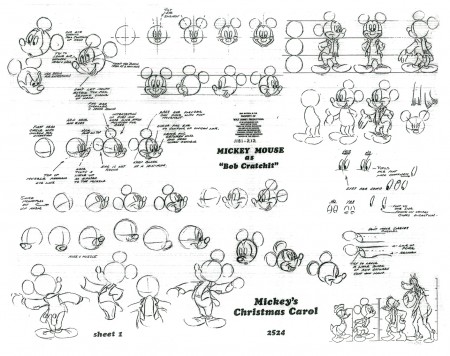 1
And, finally, these two charts from Mickey's last
hand-drawn short, Mickey's Christmas Carol.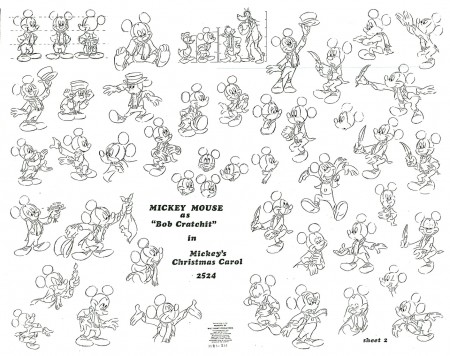 2
Now Mickey's a cgi character and completely off-model (and unwatchable.)
Thankyou, yet again, to Bill Peckmann for sharing these with us.
.
There are three interesting model sheets at David Lesjak's excellent site Vintage Disney Collectibles.
16 Responses to "More Mickey Models"
Leave a Reply