Animation &Animation Artifacts &Disney 01 Mar 2010 08:53 am
- I continue with this scene by Frank Thomas from the Mickey short, The Brave Little Tailor. A brilliant scene it goes on for about 250 drawings long, and it'll take four or five posts. Many thanks to my friend, Lou Scarborough, for the generous loan of his xeroxed copies; it was a delight getting them back in registration.
I begin, as usual with the last drawing from Part 1.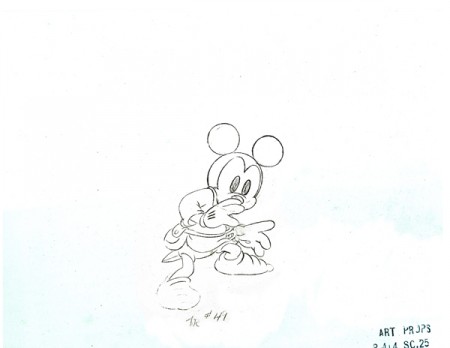 50
(Click any image you want to enlarge.)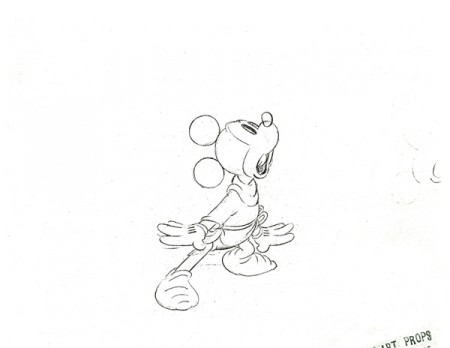 61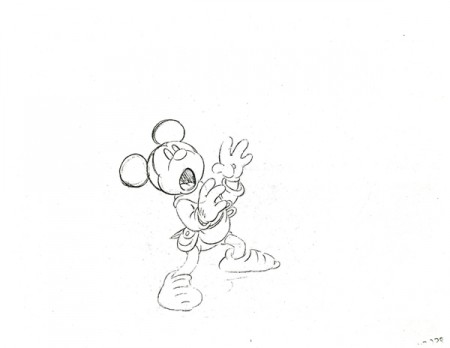 70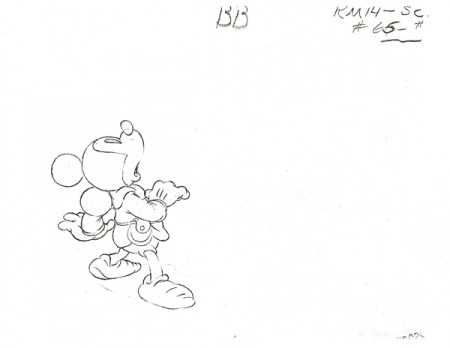 83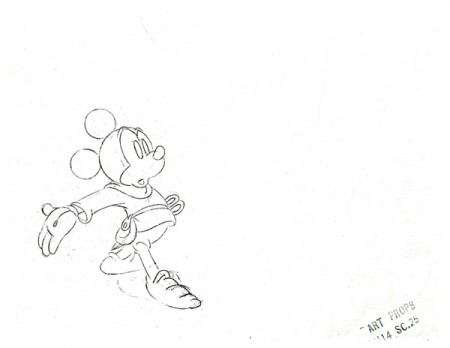 104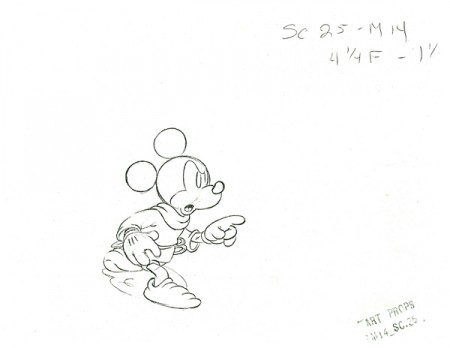 121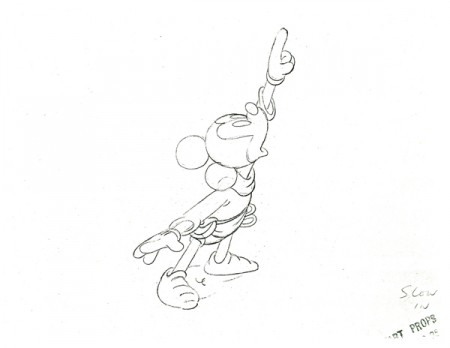 128
The following QT movie represents all of the drawings of the first 3 posts.
As more of the film is posted, I'll add more of the scene to the QTs.
Click left side of the black bar to play.
Right side to watch single frame.

2 Responses to "Thomas' Little Tailor – 2"
on 01 Mar 2010 at 9:56 am 1.Ray Kosarin said …

Holy cow, this is great stuff. So much nuance and plain old chops are packed into these drawings with such balance and delicacy that they disappear into the performance. There's so much to study here, but the best thing of it all is that, no matter how hard we look at what's going on, it never stops being Mickey.

Thanks, Michael, for resurrecting and posting this scene. This site really is a public service.

on 01 Mar 2010 at 10:35 am 2.Michael said …

Thanks, Ray. I think I get at least as much out of the site as anyone else does. I love viewing these things frame by frame and realizing again and again how much brilliance went into these films.
Leave a Reply