Animation &Animation Artifacts &Hubley 25 Aug 2010 05:52 am
- John Hubley's feature film, Everybody Rides the Carousel, was adapted from Erik Erikson's book, Eight Stages of Man, a Psychosocial Theory of Human Development.
The feature was built around a carousel. 8 horses represented different stages of life. The narrator, a mime, was animated by Art Babbitt, with Dave Palmer as his personal assistant. He left after animating a couple of early scenes. Barrie Nelson completed the character in the show.
For the full story behind the rift between Hubley and Babbitt go to this past post.
The scene is about 200 drawings long. Here's the second part. It's a very slow moving character with short quick spurts of movement.
We begin with the last drawing from last week.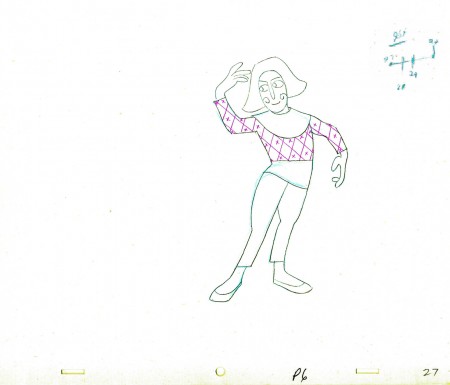 27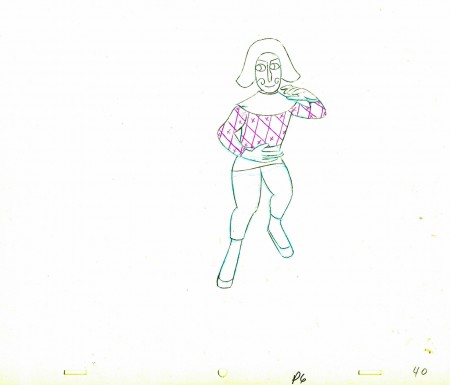 40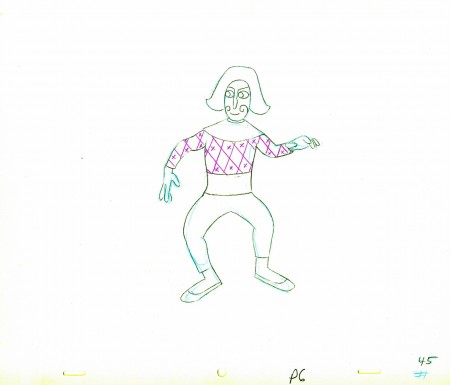 45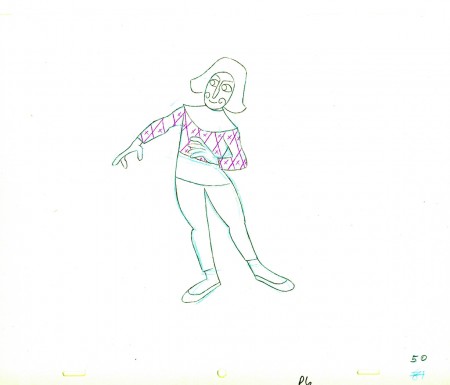 50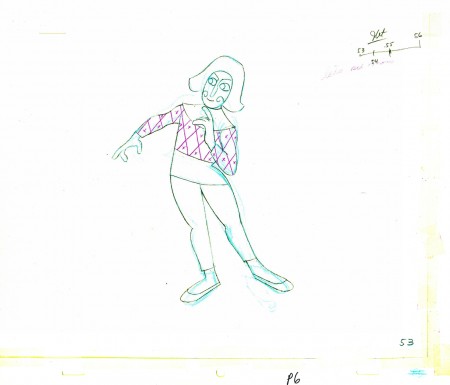 53

______________________

The following QT movie represents the drawings above
exposed as Babbitt wanted them, on twos.

Click left side of the black bar to play.
Right side to watch single frame.

/font>
2 Responses to "Babbitt's Carousel Mime – 2"
on 25 Aug 2010 at 10:46 pm 1.David Nethery said …

This is fascinating to see unfold bit by bit .

I'm curious: Are these Art's "roughs" ?

I see some light underdrawing in blue pencil, but these drawings look pretty clean . Did Babbitt turn in his animation this clean or are these drawings a clean-up pass done by Dave Palmer ?

on 26 Aug 2010 at 12:09 am 2.Michael said …

They look to me like Art's drawings althought there are obvious inbetweens which Dave Palmer must have done. Dave did a good job of matching the artwork.

Art's Raggedy Ann drawings were done by the same hand, and I'm sure they were his. Very tight and controlled.
Leave a Reply