Animation &Animation Artifacts &Disney 09 Feb 2011 09:01 am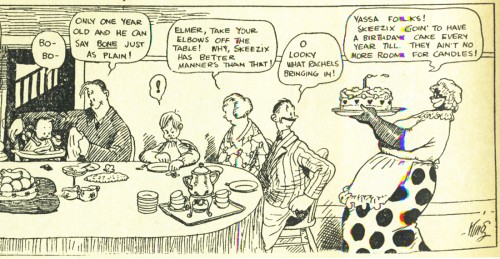 Happy Birthday to my love, Heidi.
_____________________________
- Thanks to John Canemaker, I have the following scene by Frank Thomas to post. It's from "The Laughing Gauchito" Sc 71 of Prod # (U290) 2719.
This was to be part of a series of shorts built around the "Little Gaucho." "The Flying Donkey" was retitled "The Flying Gauchito" to be the first release in this series. "The Laughing Gauchito" was second up to be directed by Jack Kinney with a story by Norm Ferguson and Ernie Terrazas. Animation was by Bill Tytla, Ollie Johnston and Frank Thomas. It was about a boy whose laugh shattered glass. The climactic scene is this one where the boy tries to break a mirror in front of an audience.
The film was stopped by Disney who got tired of the breaking glass motif. Fortunately, some of the artwork was rediscovered, and happily it included this scene.
There are 197 frames expposed, so I'll have to divide it up into a couple of parts. This is part 1.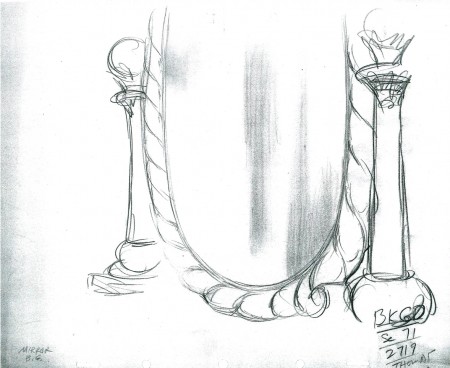 The Background LO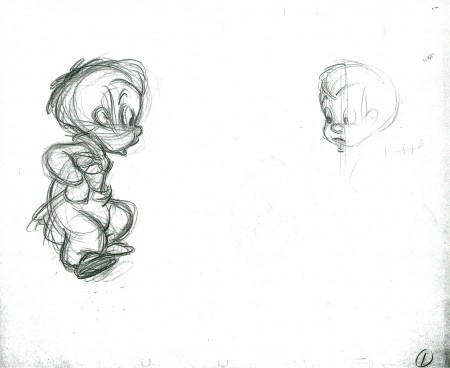 1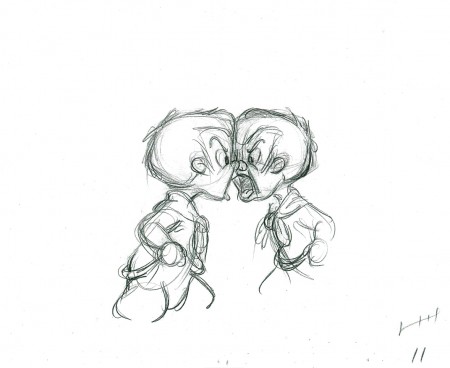 11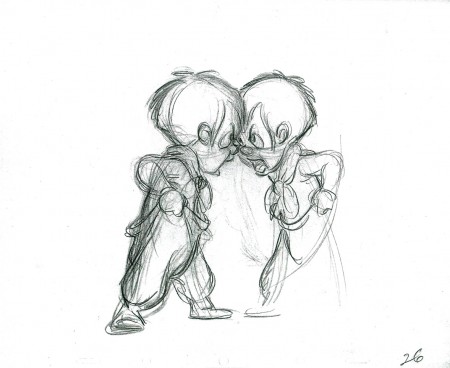 26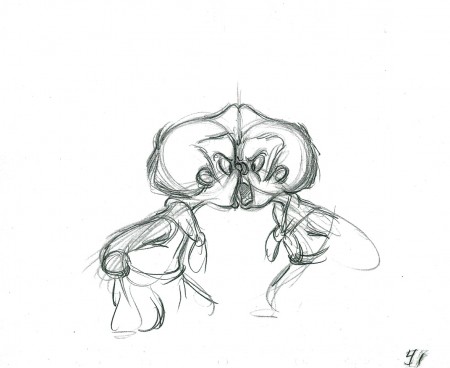 41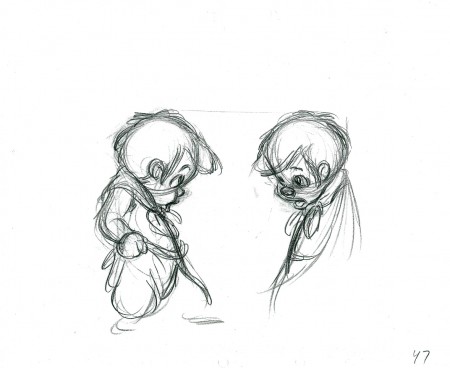 47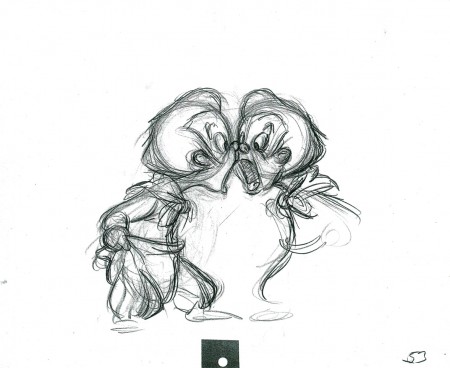 53

________________________

Here's a QT of the scene with drawings exposed to what I think are
their appropriate frames.
9 Responses to "A Birthday Note & The Laughing Gauchito – pt 1"
Leave a Reply