Animation &Animation Artifacts &Disney 09 Mar 2011 08:53 am
- Here is the remainder of the Bill Tytla scene from The Laughing Gauchito.
As I'd written in the past, this was part of a series of shorts that would have been released theatrically as stand-alone films. The Flying Gauchito had already been released, and this film was to follow. However, Disney, himself, put a stop to this short even though it had gone into production. Jack Kinney was directing with Tytla, Frank Thomas and Ollie Johnston already animating on it. Walt felt that it was too much of a one-note film, and he didn't like that, so the "Gaucho" series was stopped early on.
You should look into J.B. Kaufman's excellent book, South of the Border; it gives a full accounting of this film.
Here we start with the last drawing from Part 1 and continue to the end of the scene: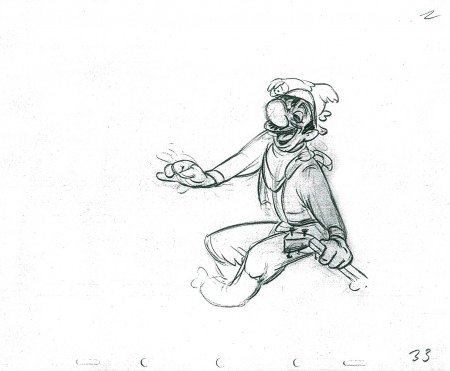 33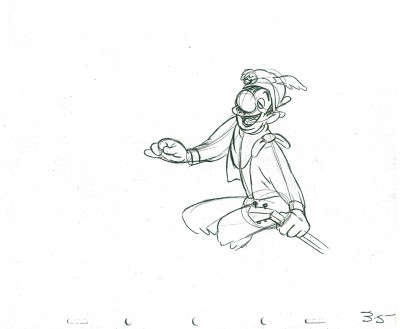 35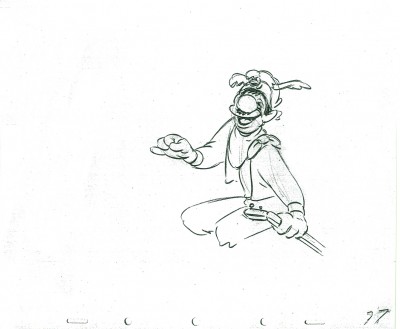 37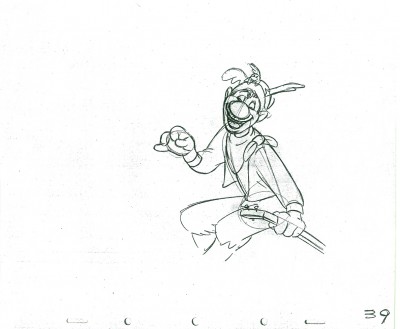 39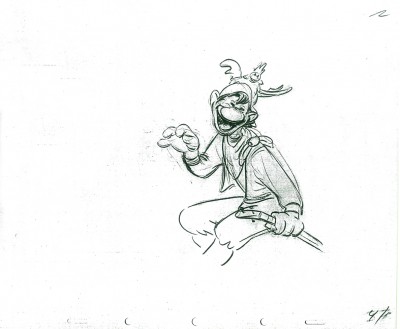 41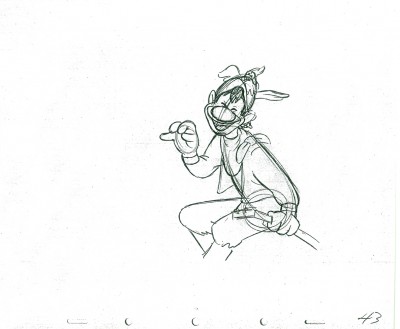 43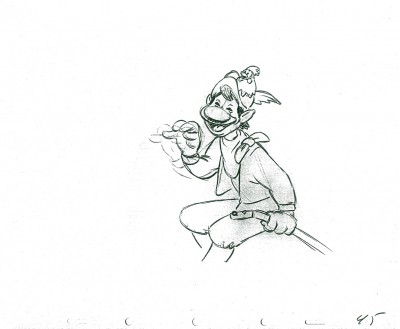 45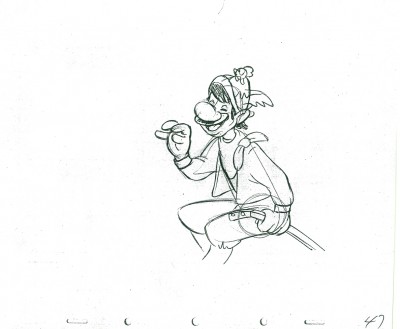 47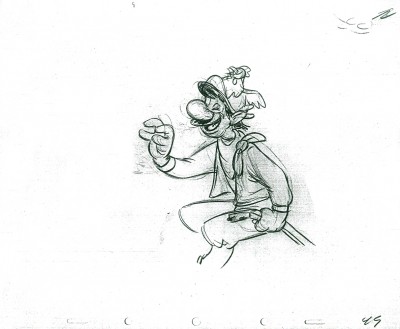 49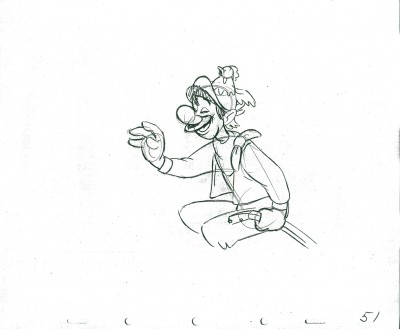 51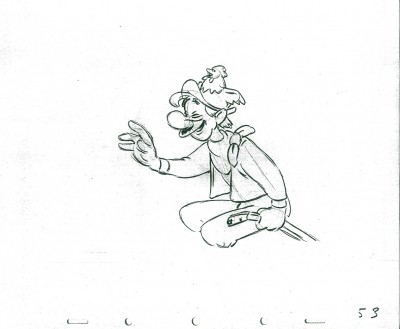 53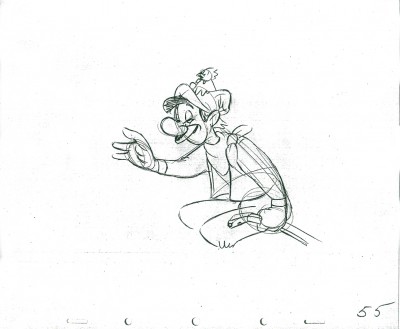 55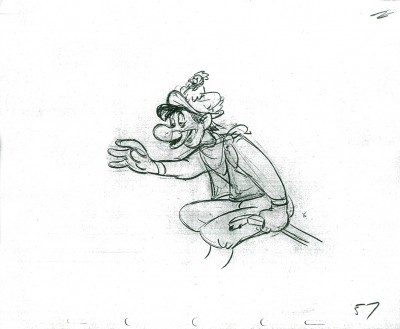 57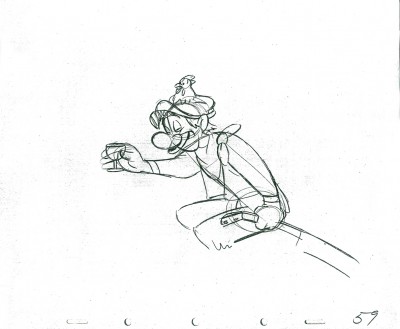 59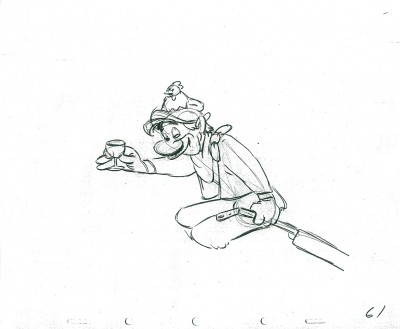 61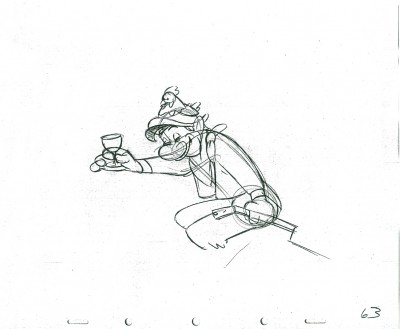 63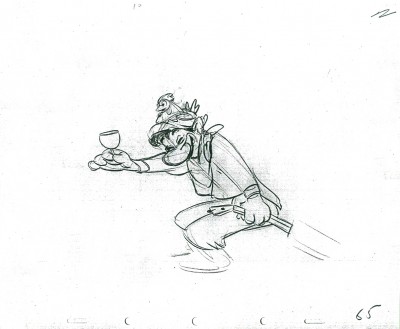 65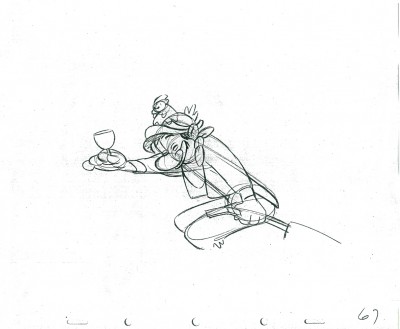 67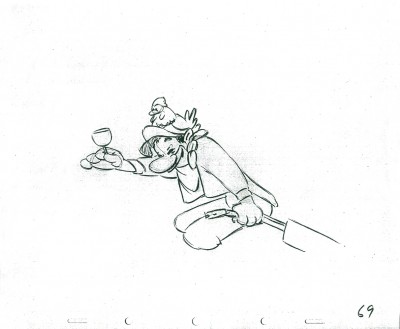 69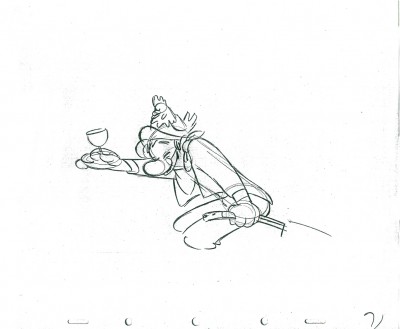 71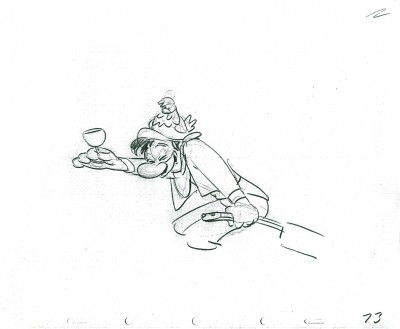 73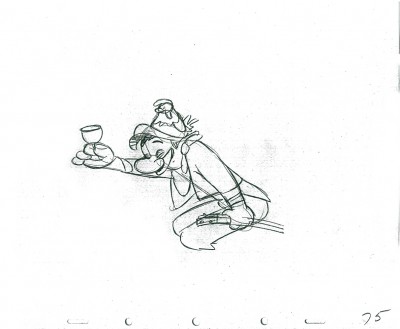 75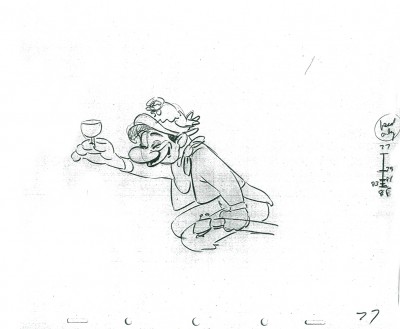 77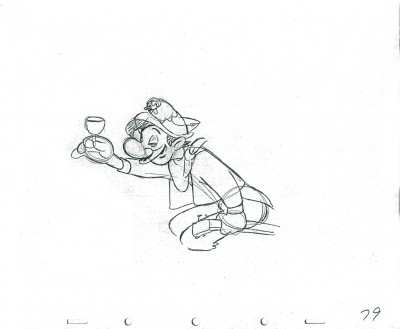 79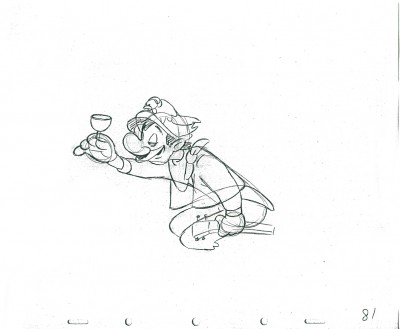 81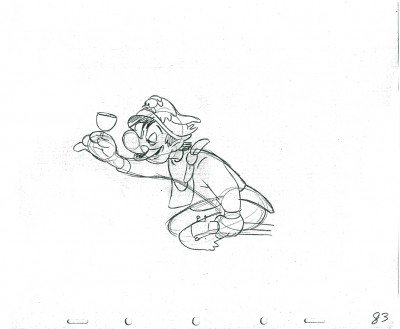 83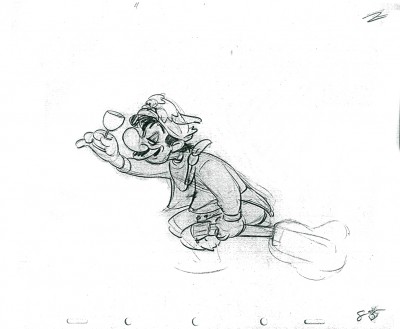 85

________________________

Here's a QT of the scene with all the drawings from the scene.
Many thanks to John Canemaker for the loan of the scene.
3 Responses to "Tytla's Laughing Gauchito – part 2"
on 09 Mar 2011 at 12:46 pm 1.Eric Noble said …

Wonderful!!! Thank you for sharing these pieces of animation with us.

on 10 Mar 2011 at 11:02 am 2.John Celestri said …

It is amazing how many subtle things are happening in this short scene. Every drawing a gem!

Thank you, Michael, for sharing this.

on 10 Mar 2011 at 11:14 am 3.Eddie Fitzgerald said …

Wow! Wonderful animation combined with wonderful cartooning!
Leave a Reply