Animation &Animation Artifacts 12 Aug 2011 07:10 am
Since Corny Cole died on Monday, there have been quite a few comments on various blogs. To me, the most valuable of those I'd seen was the one posted late yesterday by Michael Barrier. It is an interview done with Milton Gray and Corny in 1991. They talk primarily about the days Corny worked under Chuck Jones at Warner Bros. and the days working at UPA on Gay Purr-ee, under the recommendation of Jones. Amid Amidi also posted a fine memorial to Corny on Cartoon Brew this morning.
I have a few scenes done by Corny Cole from Raggedy Ann and Andy, and I hope to post some of his art. However, animator, Matthew Clinton sent me the following scene and offered it for posting. Matt had a close relationship with Corny and I thought the scene somehow special. Somehow, to me, it captures the essence of Corny's animation, so I thought it appropriate to post this week. Here's the comment Matt sent along with the artwork:
Corny Cole gave this scene to me as a gift when I graduated. I'm guessing that it was something he worked on in his "Animation as Art" class while the students were busy drawing one day. Maybe it was for a demonstration. I included scans of all the drawings.
Corny talks, in the Barrier interview, of animating just by flipping without a bottom light. It's easy to imagine him sitting in the front of the classroom flipping away with this artwork on his lap. It's obviously stream of conscience. There are elements of some of Corny's last big jobs in there: the taffy pit from Raggedy Ann and the clockwork mouse (a Disney/Mickey bastardization) from The Mouse & His Child, both features designed by Corny.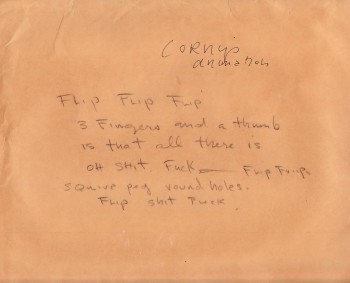 Cover sheet
.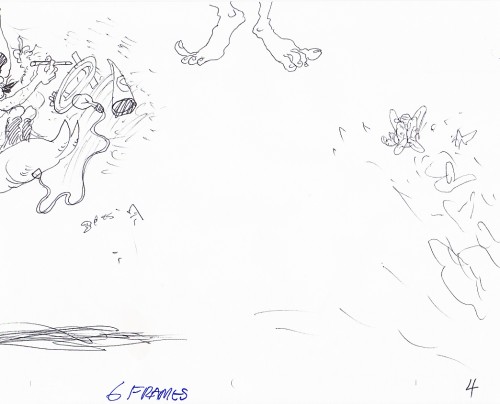 04


.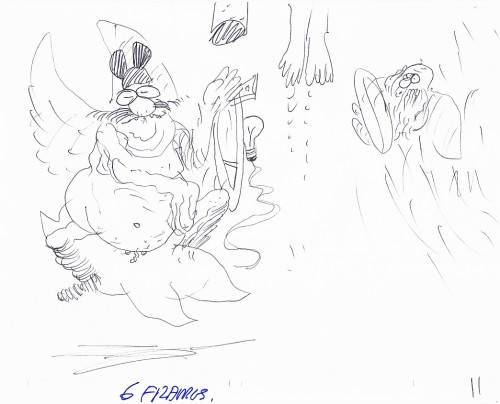 11


.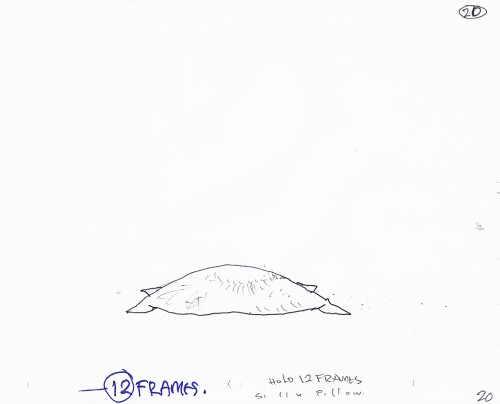 20


.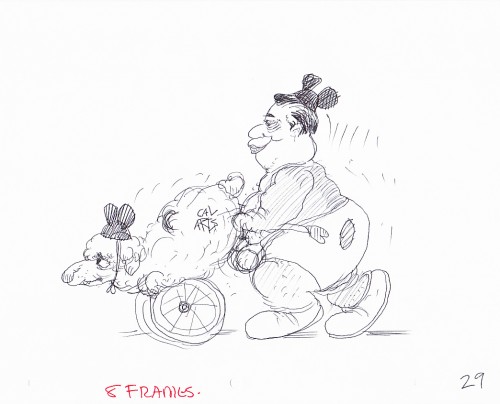 29


.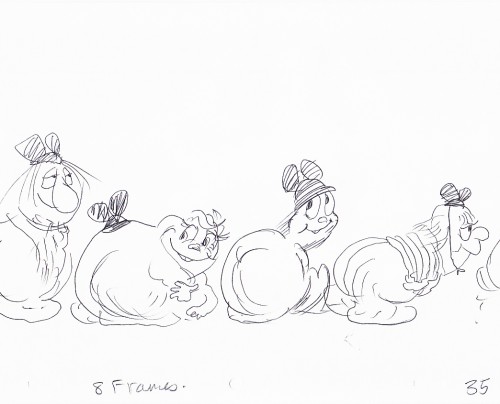 35


.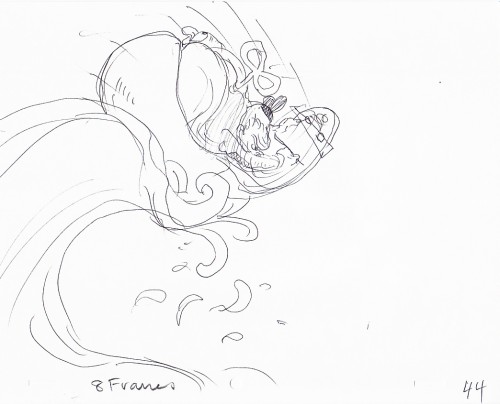 44


.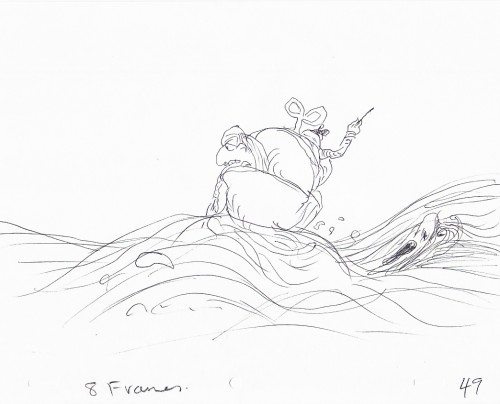 49
The clockwork mouse about to be swallowed by the Taffy Pit.


.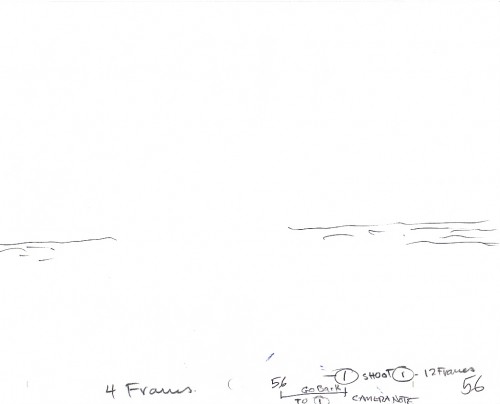 56

________________________
.
This is a QT of Corny's piece. Since most drawings were exposed on 6′s,
I put one frame dissolves between each to soften the extremes.
5 Responses to "Corny's Cartoon"
Leave a Reply