Bill Peckmann &Comic Art &Illustration 14 Oct 2011 06:44 am
- This is the second part of the collaborative work of Harvey Kurtzman and
Jack Davis. It's a series that Bill Peckmann graciously put together and contributed.
You can find part 1 here.
All comments under the images are Bill Peckmann's.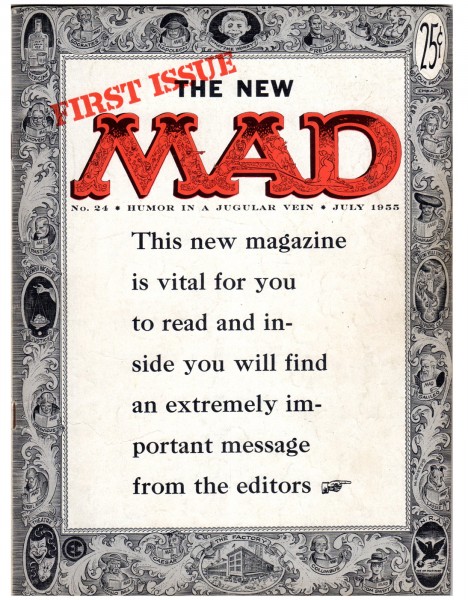 1
In a little under three years since the first issue the comic book MAD
made its' debut, we now have MAD # 24, July 1955, which was the
very first issue of MAD Magazine.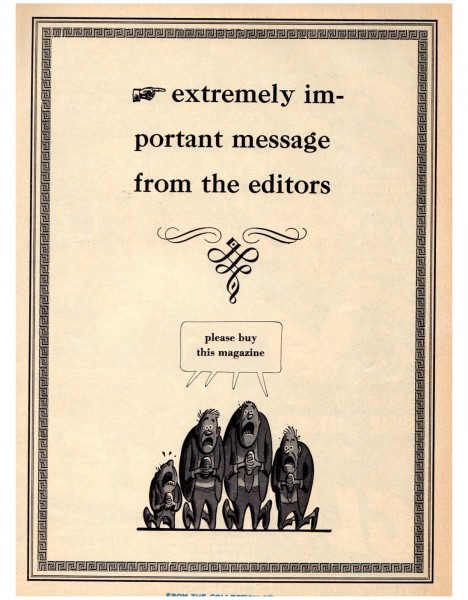 2
First page – Editor's message.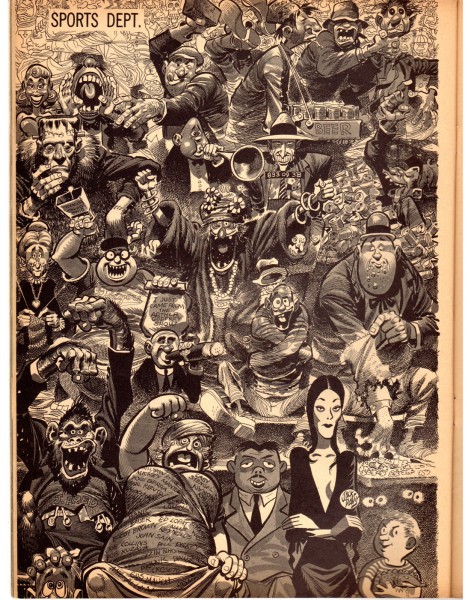 3
Harvey and Jack's lead feature in the "Sports Dept." of the
magazine is an animated tour de force.
The poses are side splitters, enjoy!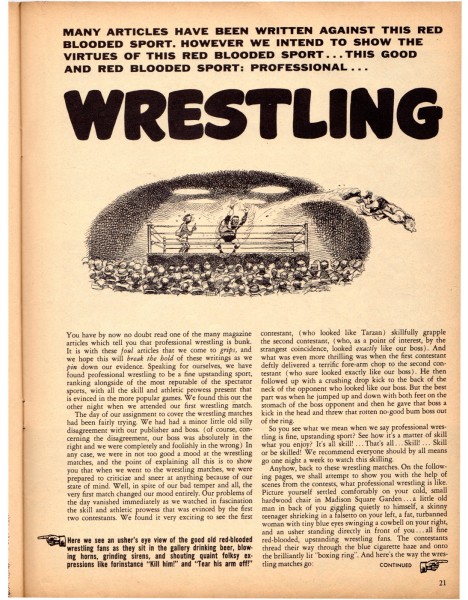 4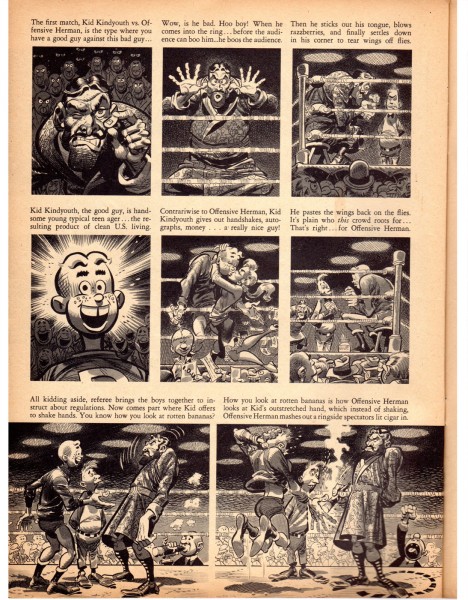 5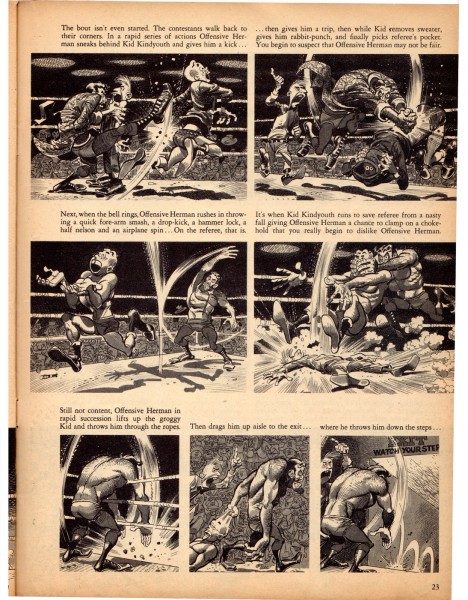 6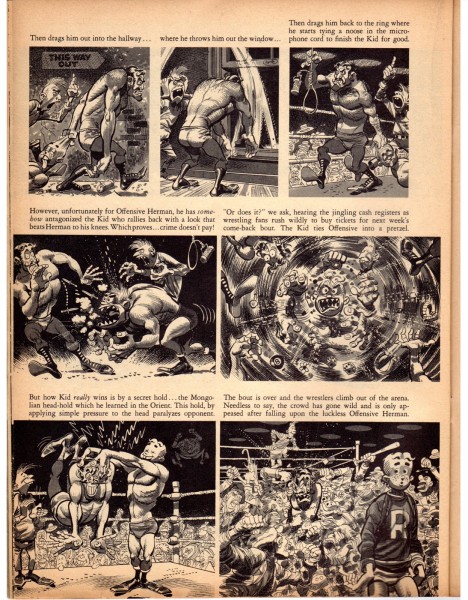 7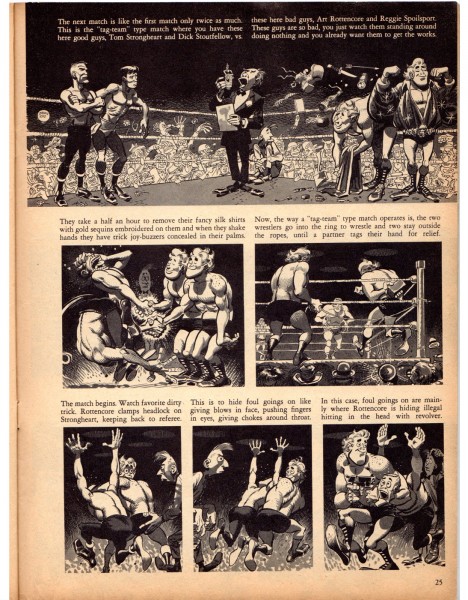 8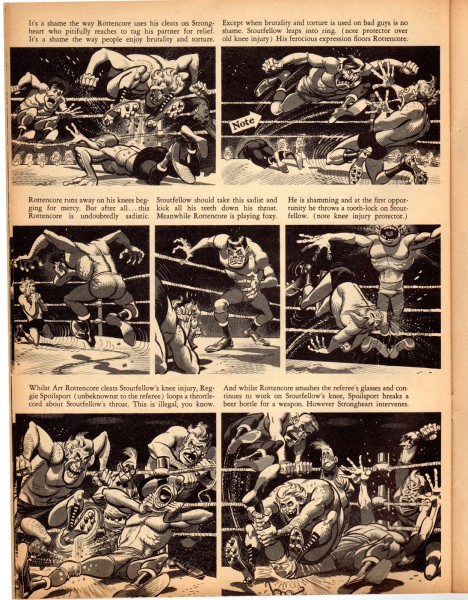 9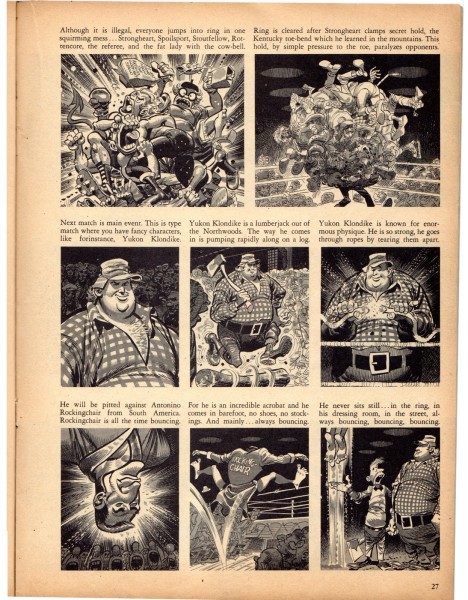 10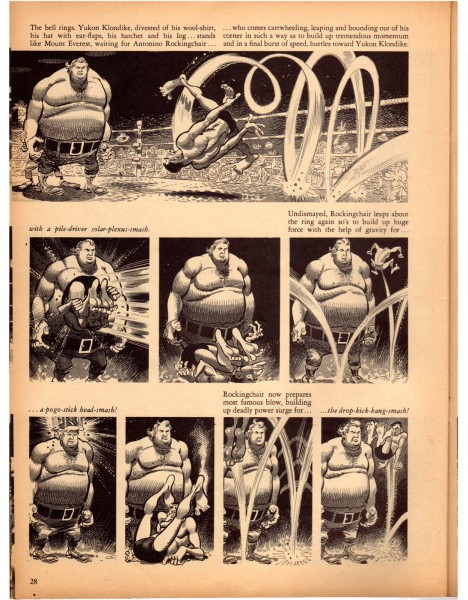 11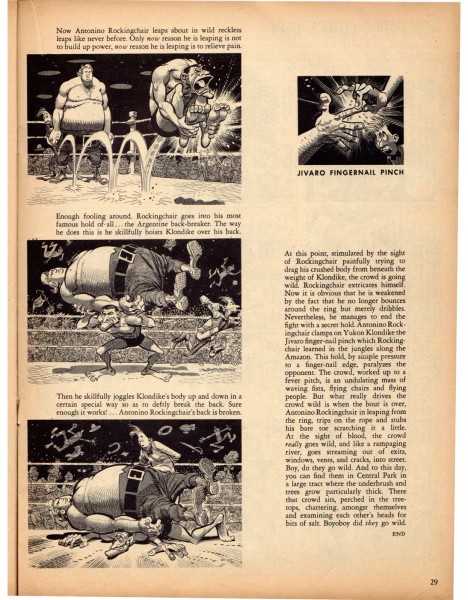 12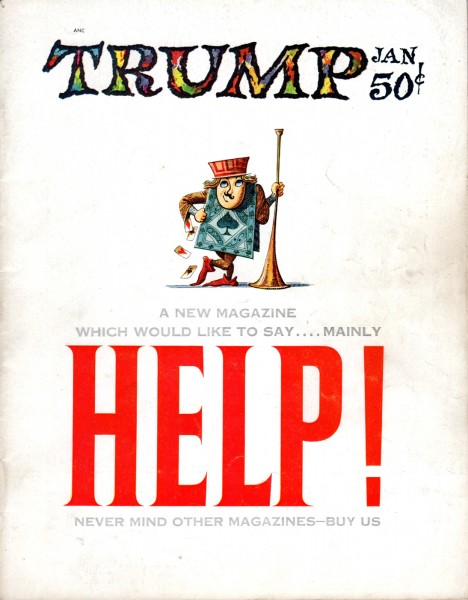 13
Here is the cover of TRUMP magazine #1, Jan. 1957.
This was the first venture that Harvey had with High Hefner.
Unfortunately, TRUMP lasted only two issues. When this
Harvey and Jack spoof of a popular TV show came out, I'll
always remember my older brother and his friends reading
this particular story with tears streaming down their faces,
it was that good!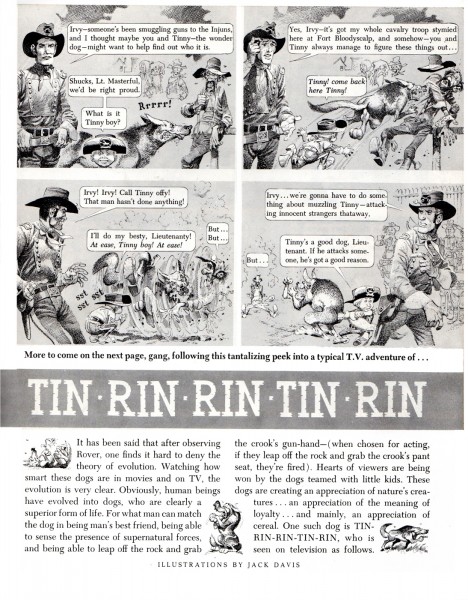 14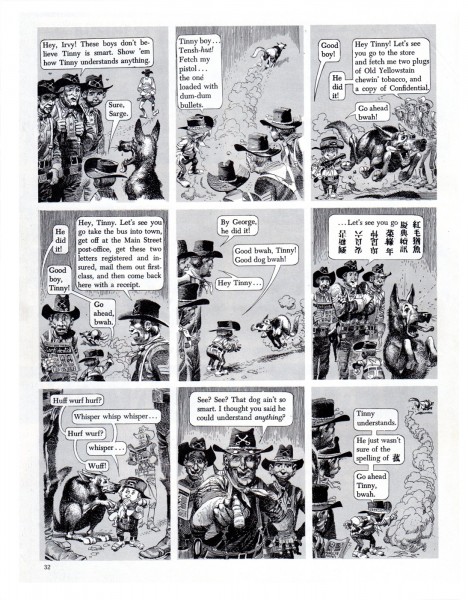 15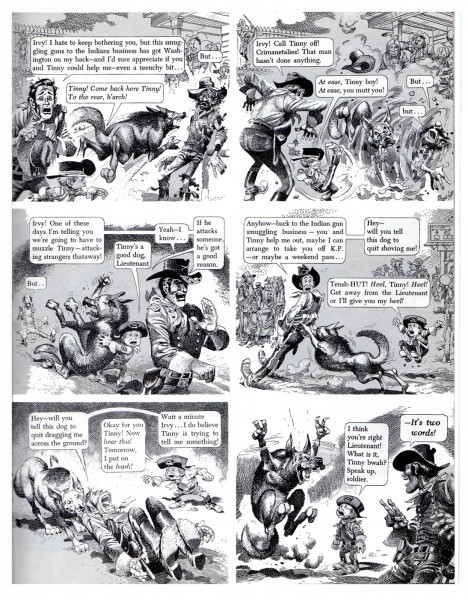 16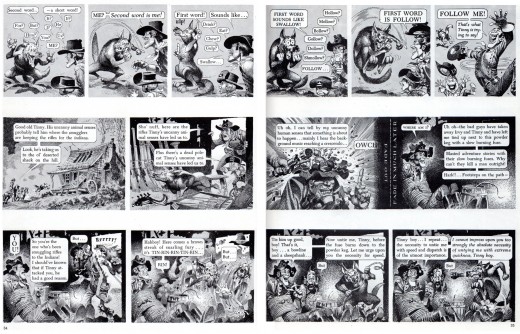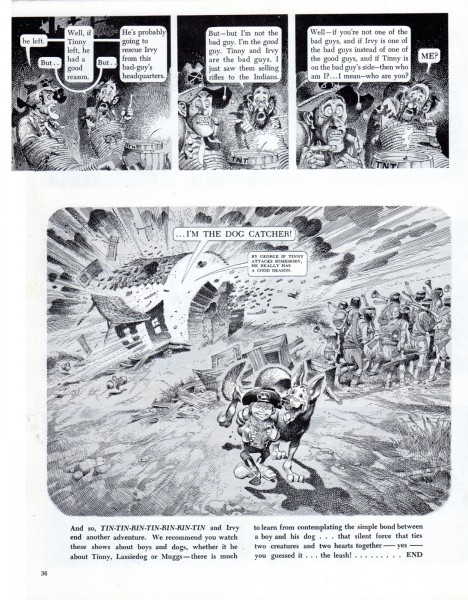 19
Many thanks to Bill for his generosity in sharing this with us.
2 Responses to "Harvey and Jack – Part 2"
on 14 Oct 2011 at 11:08 am 1.Eddie Fitzgerald said …

HawHawHawHawHaw!!!! That wrestling story was terrific! Many thanks to you and Bill!

on 14 Oct 2011 at 1:13 pm 2.The Gee said …

I haven't read any of it yet but on "Trump" magazine…
I either read something or saw some interview with Hefner once where he said he was one of those folks who did cartoons early on. So, that magazine made since for him, I suppose.

Though, I don't know if I ever saw any cartoons Hefner did…are there any in the magazine, or even in early Playboy issues?
Leave a Reply