Animation &Animation Artifacts &commercial animation 26 Oct 2011 05:58 am
- Vinnie Cafarelli of Buzzco gave me these drawings by Lu Guarnier from an animated Alpha-bits commercial that Lu animated. Vince said that Lu gave him that scene to clean up and inbetween late one Friday afternoon and needed it for Monday. The spot features a caricature of comedian, Jack E. Leonard, who did the voice, and some of the actions were part of Leonard's shtick in his comedy routine. They ran a number of these ads in the '60s with the same two characters.
Lu always worked on the rough side, but his animation was usually dependably good. He started with Warner Bros in the 30s as an inbetweener, then assistant to Bob Clampett. After the Signal Corps, where he was stationed in NY at the Astoria Studios, he moved permanently to NY and became a solid part of the commercial scene. He was a mainstay at the UPA studio in NY, the only one to have a cubicle with a window. As a result, there were many in-house gags done about him. In the past, I've drawings from his work on Sendak's Really Rosie.
When I knew him, Lu made his living as a freelance animator with no permanent roots at any one studio. He would go from job to job, and many of them were from studios in LA. He had his contacts well honed. This was what most animators in NY did back then. Lu did quite a bit of work at the Hubley Studio, while I was there, and I assisted most all of his scenes during that period (1972-1977.)
This scene was scanned by Rick Broas at Buzzco. Unfortunately, the pegs were dropped so that the drawings could be scanned in registration. Many thanks to Candy Kugel for shepherding the art and scans to me and to Vinnie Cafarelli for the gift. Lu Guarnier worked on top pegs most of the time. Here he used Oxberry pegs. This is the scene from his Alpha-bits job: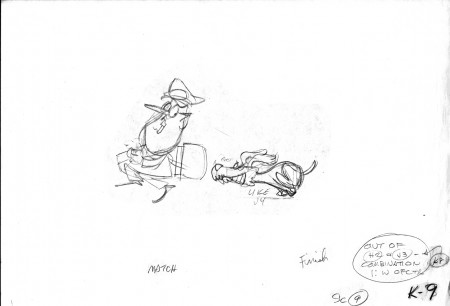 9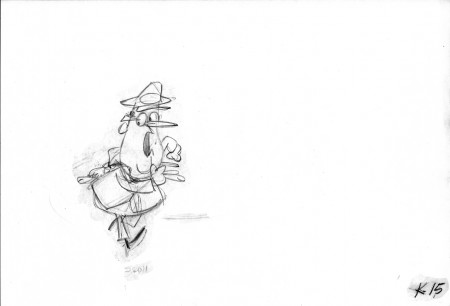 15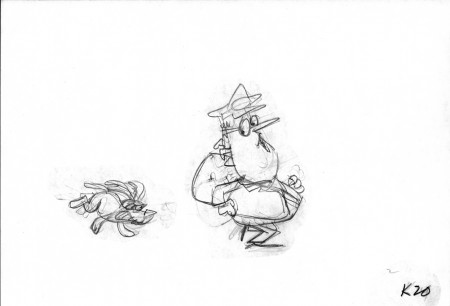 20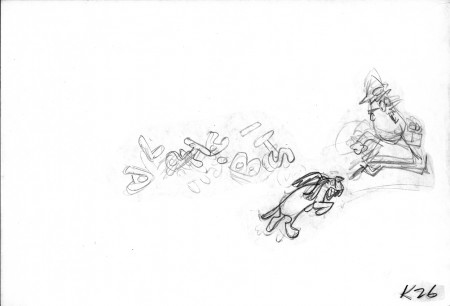 26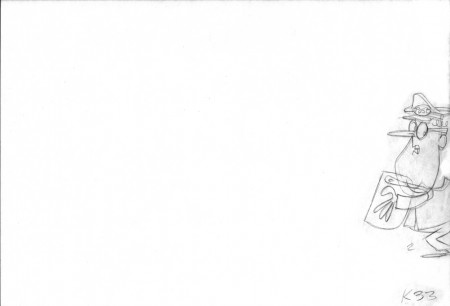 33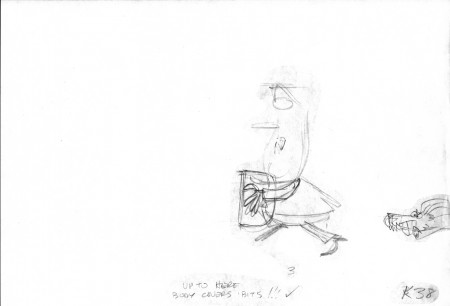 38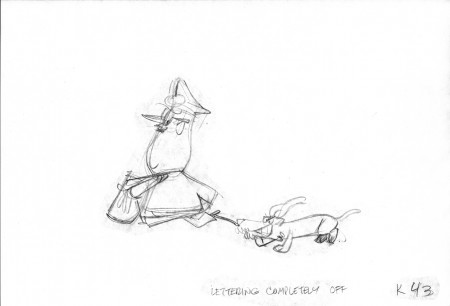 43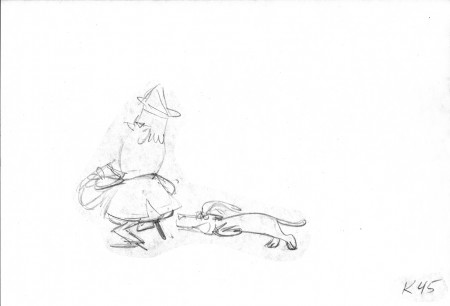 45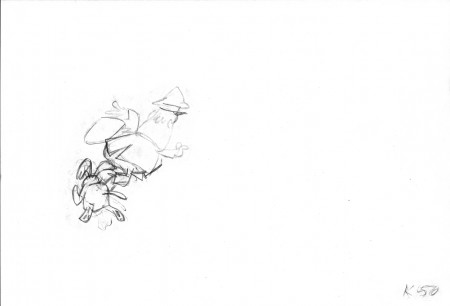 50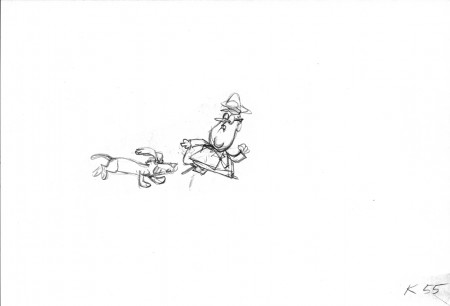 55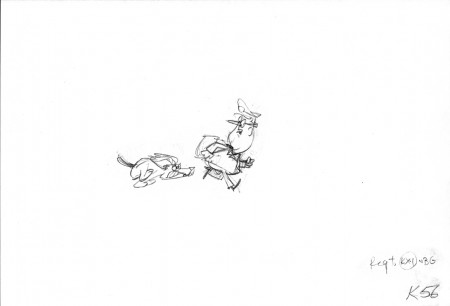 56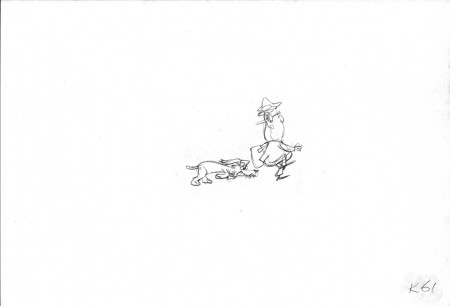 61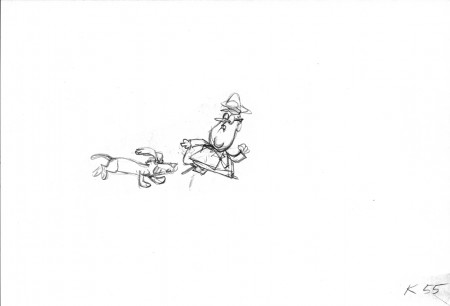 64


__________________________

The following QT utilizes all the drawings displayed above.
On ones, except where there's a missing drawing -
this is made up by adding one frame to the preceding drawing.

__________________________

You can see another spot with these same characters
in the following commercial for Alpha-bits.
2 Responses to "Lu Guarnier's Alphabits"
on 26 Oct 2011 at 5:58 pm 1.Paul Spector said …

Lu was a great guy. He and my father worked together and became friends in Astoria. After my father passed away, and Lu was visiting in Los Angeles, he made it a point to come visit me. He gave me a team-signed baseball from the Kansas City Royals, for which his son-in-law Rene Lachman (I believe but check the spelling)coached.

on 27 Oct 2011 at 3:24 am 2.Eddie Fitzgerald said …

Funny animation! I also like that opening background layout showing the miniature street and houses.
Leave a Reply