Animation &Animation Artifacts &Independent Animation 16 Jan 2012 06:17 am
- After completing the film, Tara the Stone Cutter in 1955, John Wilson and his newly formed company,Fine Arts Films, was able to sell the idea of an animated version of Stravinsky's Petroushka to NBC. They aired the 16 min. film in 1956 as part of The Sol Hurok Music Hour. Stravinsky, himself, arranged and conducted the shortened version of the score using the LA Philharmonic Orchestra.
The film was designed by John Wilson and Dean Spille; animation was done by Bill Littlejohn, Art Davis, and Phil Monroe. Chris Jenkyns, Dean Spille and Ed DeMattia designed the show from Wilson's storyboard. This is considered the first animated Special ever to air on TV.
Here are some stills from that film and its artwork.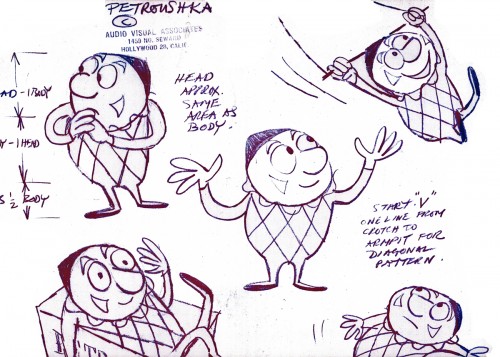 1
Petroushka – model 1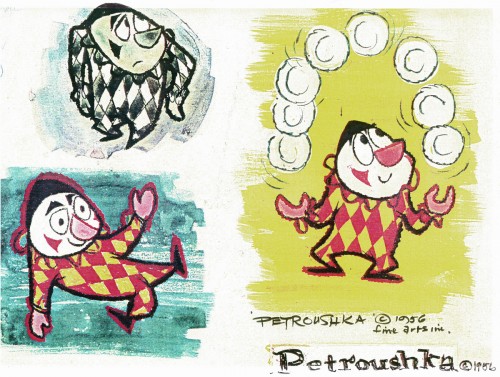 2
Petroushka – model 2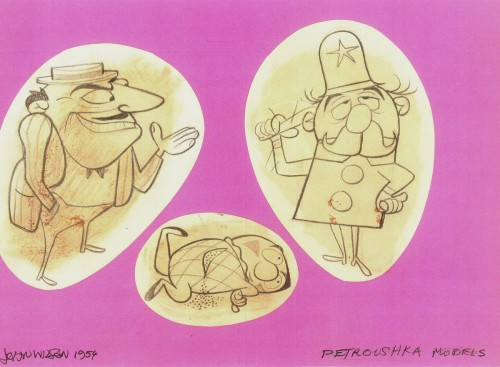 3
Petroushka – model 3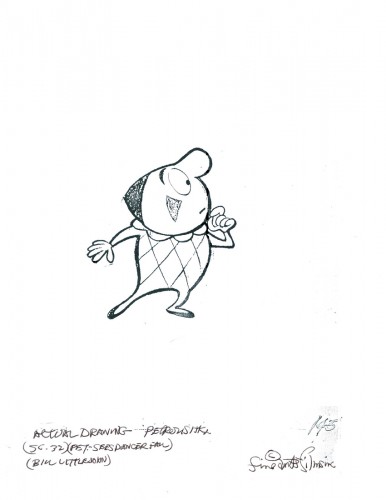 4
Bill Littlejohn drawing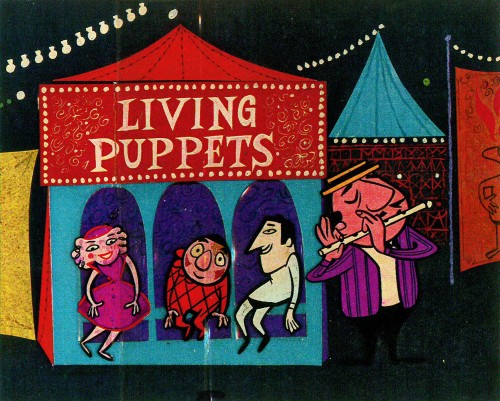 5
film still #1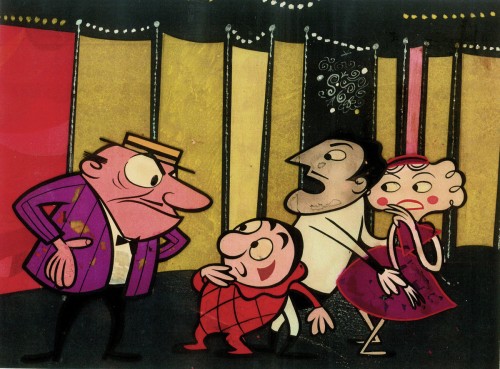 6
film still #2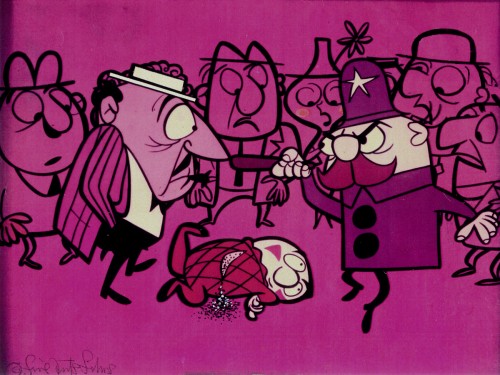 7
film still #3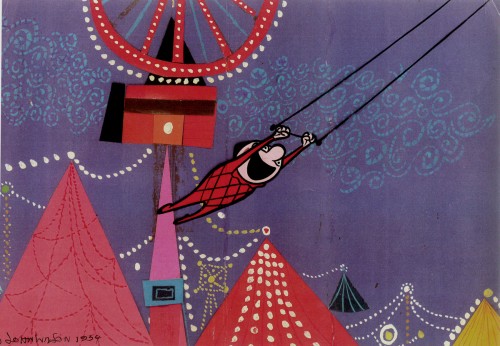 8
film still #4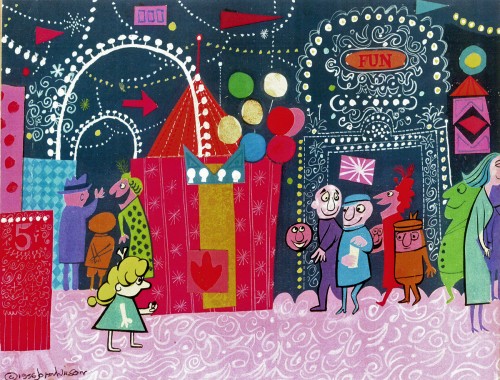 9
film still #5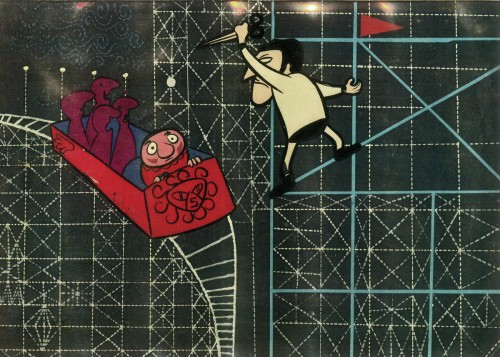 10
film still #6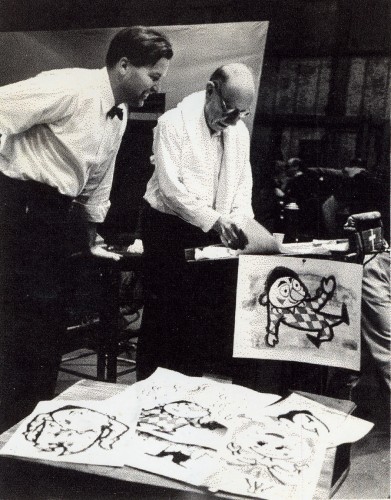 11
John Wilson and Igor Stravinsky preparing for recording of Petroushka
with the Los Angeles Philharmonic Orchestra (1955).

Here are copies of two reviews: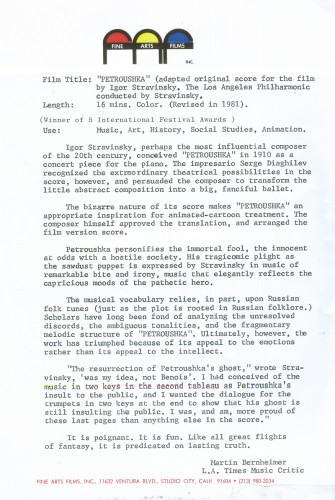 Los Angeles Time review (1956)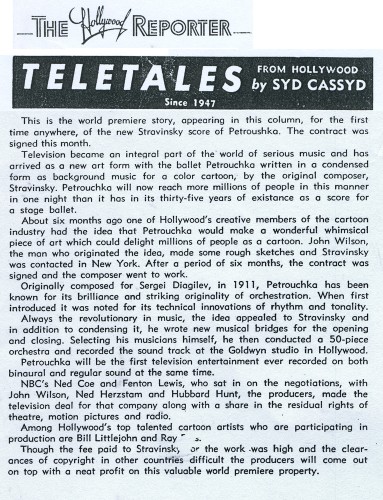 Hollywood Reporter review )1956)
(Click any image to enlarge.)

Petroushka was released on VHS tape combined with a number of the song pieces he did for the Sonny and Cher program. This tape, John Wilson's Fantastic All Electric Music Movie, can still be found on Amazon but is pricey.
Thanks to Amid Amidi for the material.
10 Responses to "John Wilson/Fine Art Films – part 2"
Leave a Reply