Animation &Animation Artifacts &Disney 22 Feb 2012 07:19 am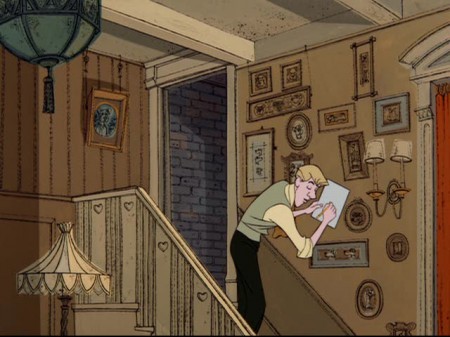 - Here I complete Seq. 02 Sc. 15, animated by Milt Kahl for 101 Dalmatians. This is the song Roger has just completed and playfully sings as Cruella de Vil exits. I have several more scenes from this sequence and will probably continue on with them next week.
They've all been animated, for the most part, on twos by Kahl, and it shows that not every drawing has to be on ones, which is the current fashion. Kahl knew what he was doing mechanically.
We start with the last drawing from Part 1.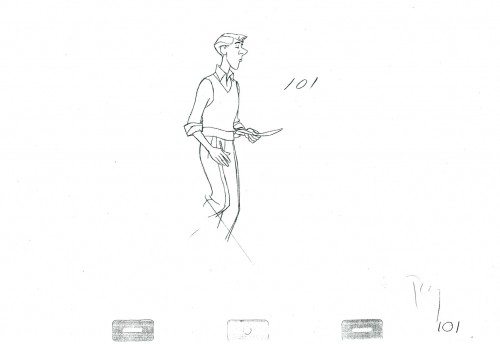 101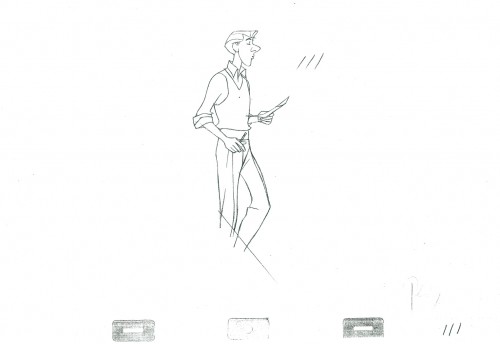 111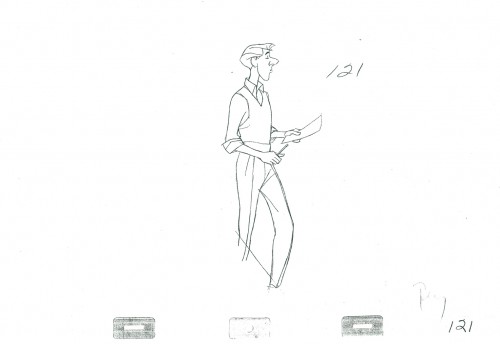 121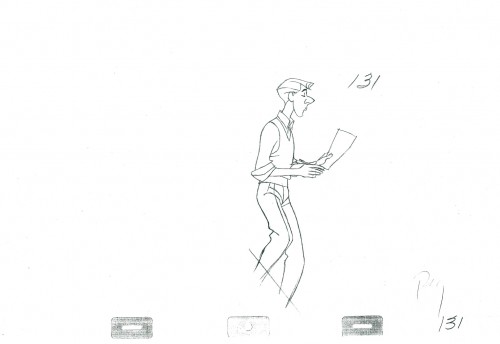 131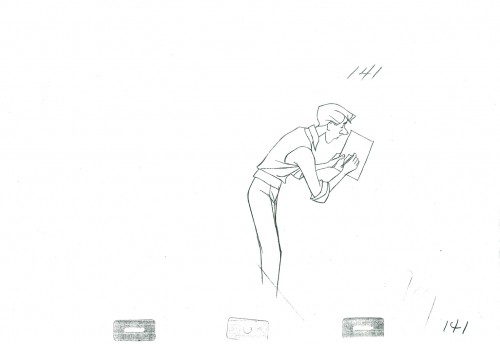 141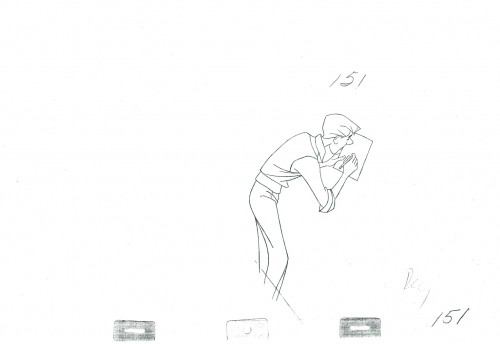 151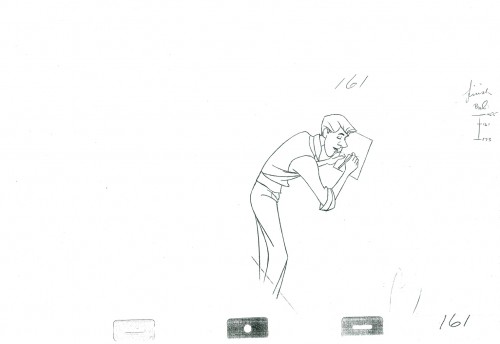 161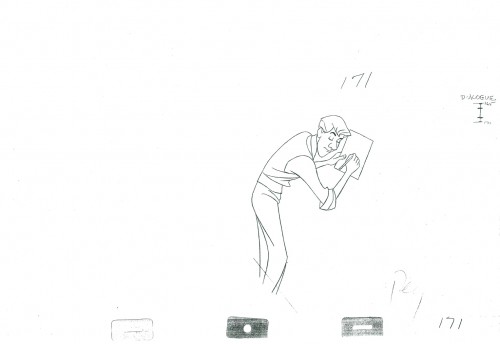 171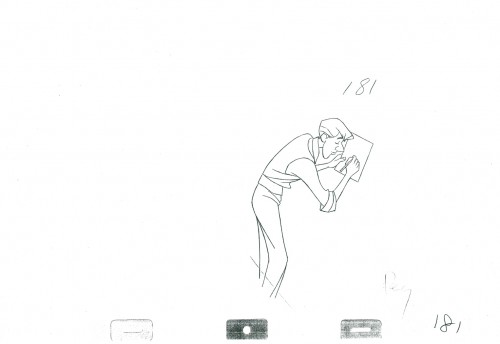 181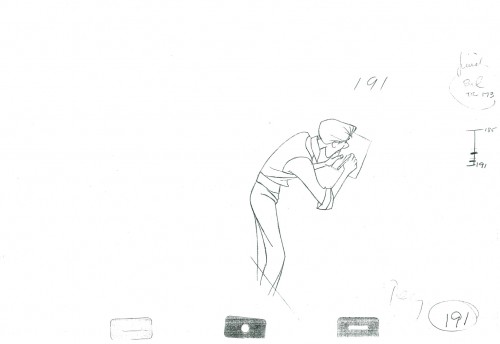 191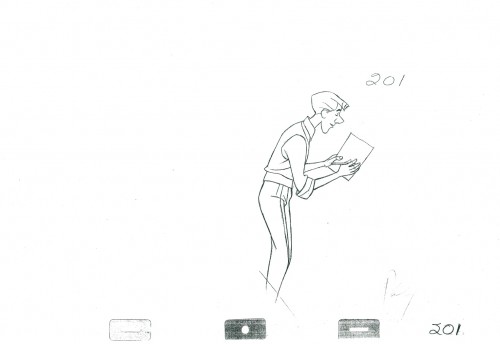 201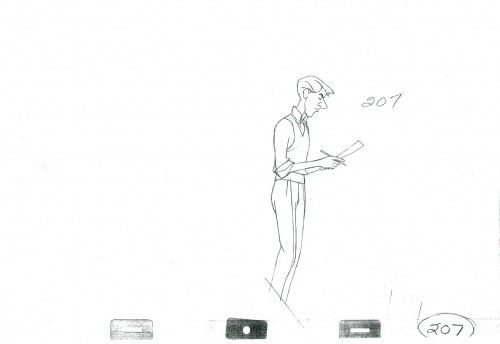 207

______________________

The following QT includes all the drawings from the scene.
Including Part 1.
The registration is a bit loose. Sorry but, these are copies of
copies and there's plenty of shrinkage.


If you click on the right side of the lower bar
you can watch it one frame at a time.
You can find the drafts for this film on Hans Perk's invaluable site, A Film LA. You'll find this particular scene on page 30.
Mark Mayerson has also devised a helpful mosaic for this film and written some extraordinary commentary about the scenes. You'll find this mosaic page here.
5 Responses to "Roger's Song – Part 2"
Leave a Reply