Animation Artifacts &Fleischer &Models 13 Jun 2012 05:30 am
- I have always been a sucker for Hoppity Goes to Town. For some reason, from my first viewing in the early 60s, to tofsy, I have loved this film and everything about it. The score is magnificent, with those great Hoagy Carmichael / Frank Loesser songs, and the score by Leigh Harline is quite sophisticated; the character styling is absolutely the height of charm for Fleischer – so beautifully round -, and the animation is just bright enough to pull off the original Fleischer story. It also takes place in a recognizable New York City – something that will always win me over.
At one time I'd posted a copy of a children's book I'd found which bounced off the film.
These are the model sheets the late Vince Cafarelli had in his collection. I would have liked seeing a Mr. Beetle or two and possibly a work sheet for how they were going to treat the rotoscoped humans. (The handling of the rotoscoped animation goes far beyond what they did in Gulliver's Travels. There's a nice little frame grab post featuring one of these scenes at Classic Cartoon Reviews. ) But I'm pleased to have what model sheets I do have to post. Here they are.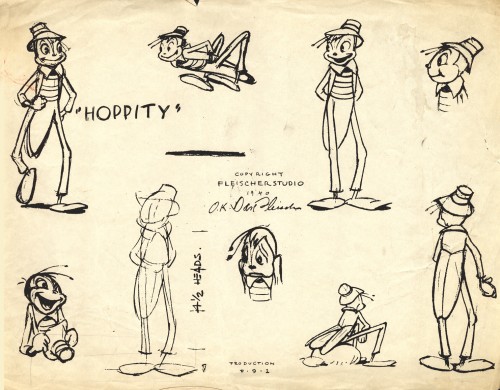 1
Hoppity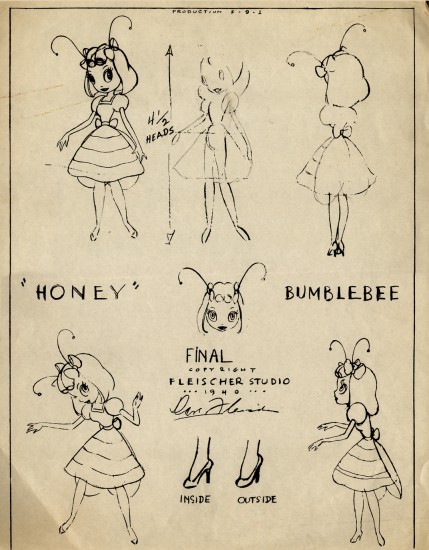 2
Honey Bee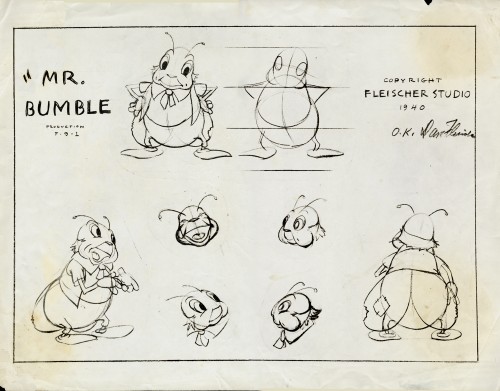 3
Mr. Bumble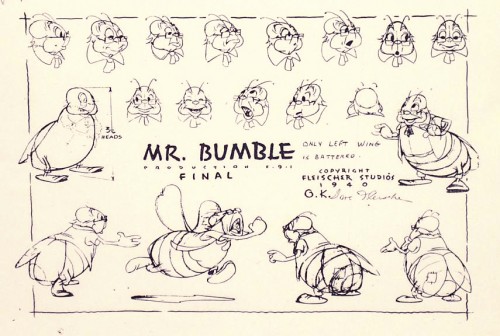 3b
(I found this model of Mr. Bumble on line and thought it worth including.)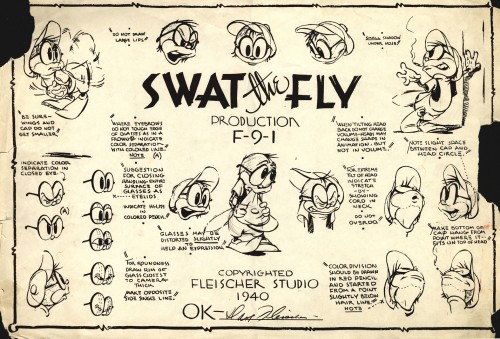 4
Swat the Fly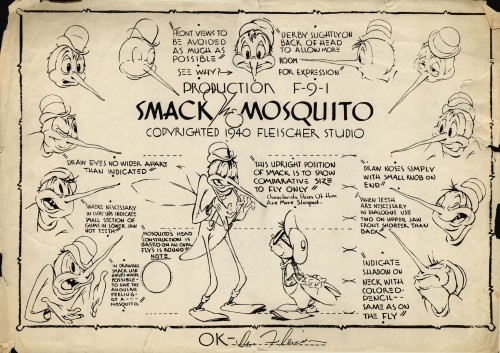 5
Smack the Mosquito – 1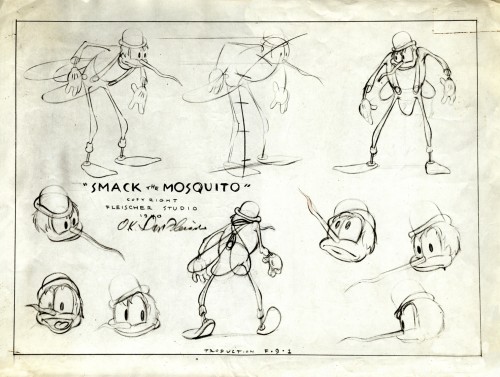 6
Smack the Mosquito – 2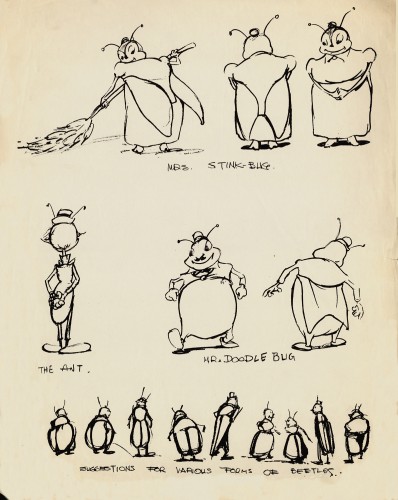 7
Miscellaneous Characters – 1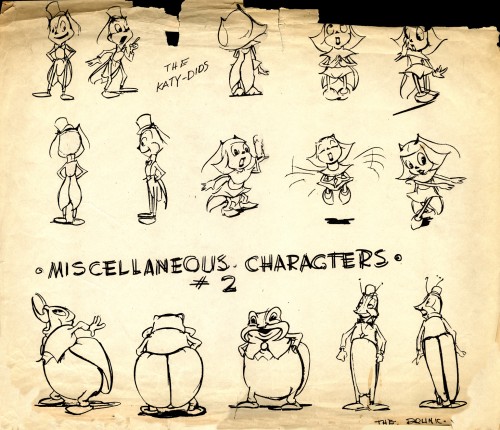 8
Miscellaneous Characters – 2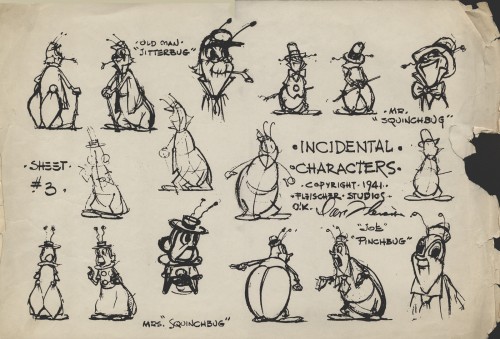 9
Incidental Characters
8 Responses to "Fleischer Model Sheets – Hoppity & friends"
Leave a Reply