Action Analysis &Tissa David 04 Oct 2012 05:38 am
- Last week I started posting parts of Eugene Salandra's notebook which he did while taking an animation class conducted by Tissa David at the Ink Tank. (Part 1) There was enough of a request for more that I can't help but to post away. The material was so clear and evident and enormously helpful.
I pick the book up exactly where we left off. It's wonderful for me to go through this even as a refresher course, trying to kick some of those bad habits. (What I take from this week's lessons is that when you've gone as extreme as you can, go a step more. But don't make it cartoony – unless that's the effect you're trying for.)There's plenty of advice in there.
Animate away folks.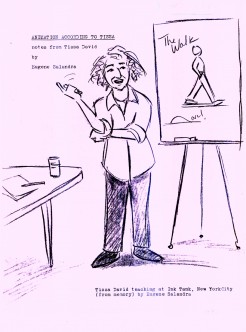 1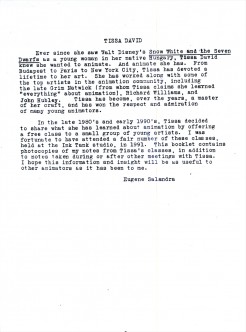 2
I repeat these first two pages.

(Click any image to enlarge.)

To be continued next Thursday.
4 Responses to "Tissa's Class – part 2"
Leave a Reply