Commentary 09 Mar 2013 06:44 am
33
I haven't mentioned yet that this is the 33rd year my studio's been in business officially. That means Michael Sporn Animation, Inc. is as old as Christ was when he was shot down. I think it may make us the oldest studio in the City, by a mouse hair.
Buzzco is right up there, but I believe they didn't officially incorporate until 1985. I have Feb 6, 1980 as my official start date in NYC.
_____________________________
Mary Louise Whitham Eastman
_____________________________
Tony Eastman wrote me to say that his mother, Mary Louise Whitham Eastman, passed away last Wednesday, February 27th, 2013. She would have been 98 on April 30th.
He attached an article that he thought we would find interesting. It was published
in her sorority magazine sometime between her graduation from UCLA in 1937 and
marriage to her husband, P.D. Eastman, on April 26, 1941.
Tony's parents met at Disney's studio in the 30′s.
All our sympathies go out to Tony and his family as we also mourn the loss of this important woman.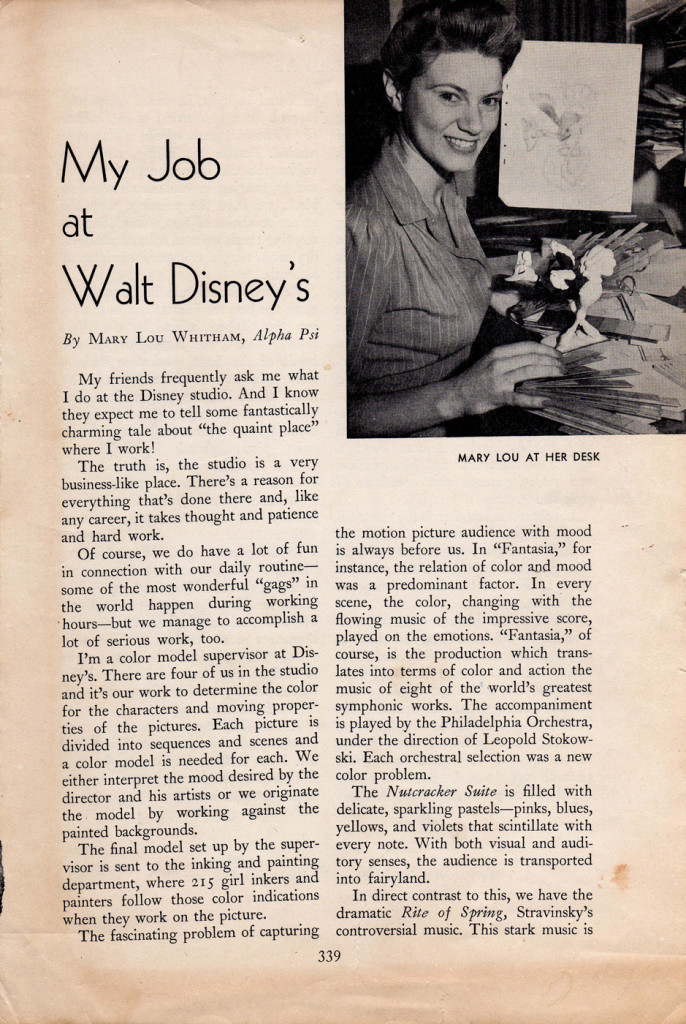 1
(Click any image to enlarge.)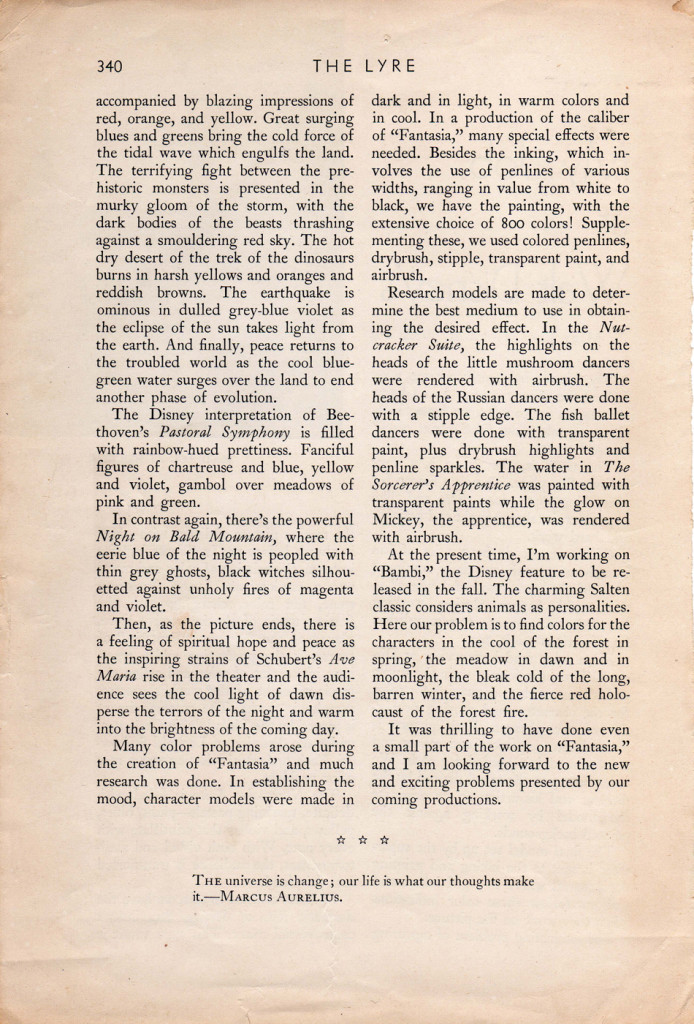 2
Philip Dey Eastman, Tony's father, of course, wrote the script for Brotherhood of Man, Private Snafu and Gerald McBoing Boing as well as many other UPA classics. he went on to write and illustrate his own popular titles for the Dr. Seuss Beginner Books series

_____________________________

A Wiz isn't just a Wiz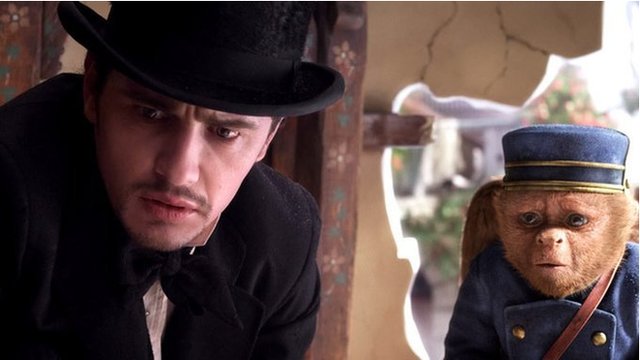 One of the two fine actors in the new movie, and it isn't John Franco.
Maybe this should be about how all those great character actors were great radio personalities, and there ain't a one of 'em today. Frank Morgan, Margaret Hamilton, Billie Burke, Ray Bolger, and Charley Grapewin were all big radio stars.
Frank Morgan was a good ol' character actor. His one real role claim to fame was as the Wizard of Oz in the movie of the same name. He was the guy behind the curtain who had that traveling magic wagon in the B&W sections of the film. His voice carried the character every bit as much as his acting. In the new movie, John Franco is supposed to be the young Frank Morgan. Not a chance in hell could one guy be the other. Franco is limited as an actor and keeps giving the same thing over and over again in the new movie.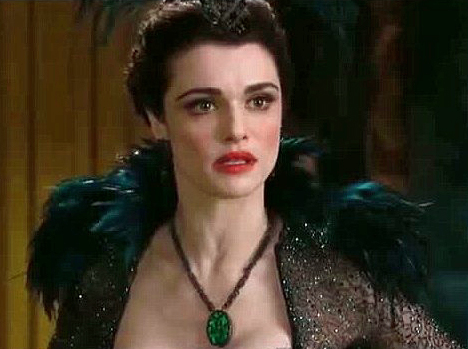 As a matter of fact, I think there were only two great performances in that film. I liked Mila Kunis until Rachel Weisz showed up and we got to see what real acting was – it made me knock my estimation of Ms. Kunis down about five chips. Without chewing the scenery, Ms. Weisz played evil of the nastiest kind. Another great performance by Mrs. Daniel Craig.
Michelle Williams is also an excellent actress but she's at least four octaves away from Billie Burke, who played the original Glynda, the good. It took a little while but I warmed up to Ms. Williams; I never warmed up to John Franco as the wizard. As a matter of fact, I also have to wonder about the idea of building this film around a guy. Dorothy was vulnerable and it took the entire movie for us to realize she had the strength to carry all of those weak characters through Oz defeating the witch and buiding up a Wizard. In the new movie we have a con man who escapes from his lies by landing in Oz. He's just a little too loveable for me.
I also have to think about some of the jokes that were just a little out of character when, in fact, they were popping the characters in the film. For example, Rachel Weisz shouts to Michelle Williams: "Run out of bubbles, Glynda?" You had to be there; it was funny but somehow it was out of place. Maybe they needed more jokes like that for the one to have fit.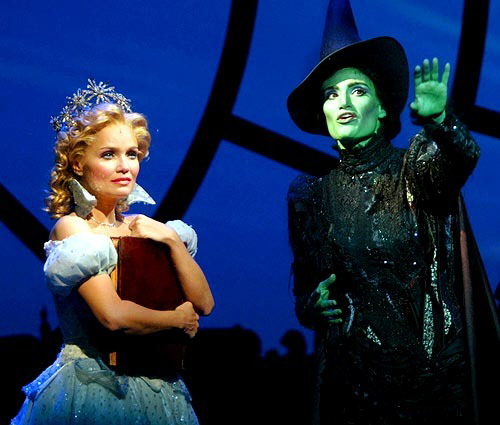 What the film really needed was songs. It was a musical without the songs. A musical uses song when the emotion is too great to be done without singing. That sure fit this film. Disney has the great tune-smith, Alan Menken, ready, willing and able to give some great tunes. I wonder if they could have gotten Steven Schwartz to do the lyrics. Remember he already wrote the musical, Wicked, which was basically the same story as this movie. Three witches fight for a guy. I can understand it if the guy is Clark Gable, but John Franco? Maybe Paul Rudd would have been the better wizard. _______Stephen Schwartz' musical, Wicked.
As a matter of fact I know he would've been.
Basically, this film is a bunch of cgi animated flowers and smoke and other stuff with characters like Franco escaping flying baboons et al. Somehow it just didn't have enough imagination for me to get lost.
Oh yeah, Rachel Weisz was the one great actress. The great actor was the animated monkey that acts as slave to John Franco after they've met. The character didn't overact and gave up some real sympathetic moments. Kudos to whoever animated it.

Frank Morgan did a lot of animated voices for Harman-Ising.
It's his voice that comes in as a traveling
eyeglass salesman, at about "200″. It works nicely.
_____________________________

Changing Sidebar?
I've been thinking about doing a lot of changes to my sidebar – over there on the right of the Splog. A lot of those blogs I'd included have dwindled down to posting not much anymore, and there's not a lot of hope that Jaime Weinman's Something Old, Nothing New, for example, will return to his blog. Yet I keep going back. So maybe I should dump it and put down some other blog that got a lot to offer. Don't get me wrong, I love the Weinman blog, but he doesn't.
There are some that don't change a lot but have a lot of good material there, and I keep going back and wandering around even though not much has changed to the site. Patti Stren, for example, has a great blog that was put together (to Patti's specs) by the brilliante Santiago Cohen.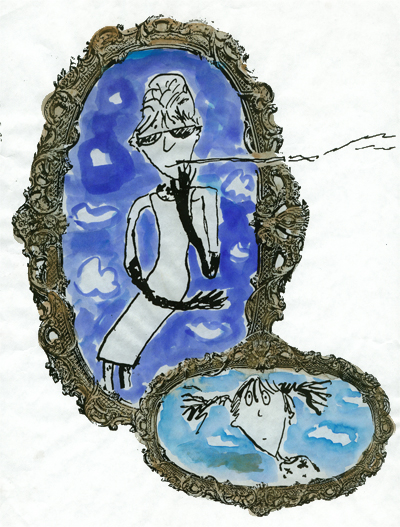 I know Patti from a great and original piece she did and she brought to me with the intent of animating it. I had that pleasure and we made a film of Mona Mon Amour. It was the diary of a young woman who gave us the rules of dating in New York City. It was great fun working on that movie short. At all the MoMA screenings we had years ago, that film got the biggest laughs. Patti also had one other book adapted to animation. Hug Me was produced by Nick Bosustow and directed by Sam Weiss. A sweet film. Patti recently did a new reworking of the book, Hug Me, and we've spoken about animating it. Blythe Danner has agreed to narrate it. I hope the movie happens. I could use a few laughs in my life.
Anyway, if you have any thoughts about the "sidebar," don't be afraid to let me know in the comments section.

_____________________________

Explicit Signe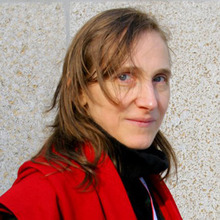 The British site, Skwigly currently features an extended podcast/interview with one of my favorite local animators, Signe Baumane, and I encourage your listening to it.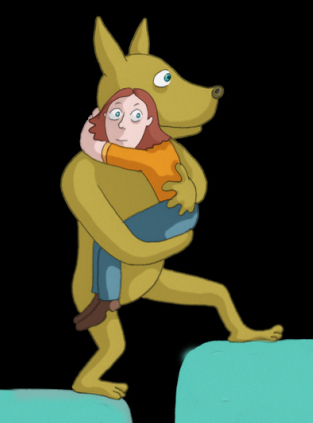 As we know, Signe has just achieved her goal of raising $43000 on a Kickstarter campaign to raise the funds to complete her feature length film, Rocks In My Pockets.
I've mentioned that I'd seen a rough test pre-screening of the film, and I was thrilled to report that I loved it. Lately, my body has been intolerant of bad movies. I seem to fall asleep in most of the films I go to see. In the old days, I would walk out. Now, I fall asleep. (I recently stayed awake for a full hour of the latest Mia Wasikowska film, Stoker before I walked out.)
Seeing Signe's film on a tiny television posited atop a refrigerator some 25 feet away still kept me not only interested but wholly absorbed. I look forward to seeing the movie on a bigger screen, completed. It's about something and it does the job of telling it well. That's rare for film these days. This one is animated to boot!
Sqwigly warns that the conversation on the podcast is "explicit"; maybe that will encourage you. Personally, I only like explicit conversations.
See her blog while you wait for the film to show up at the local Loew's.

_____________________________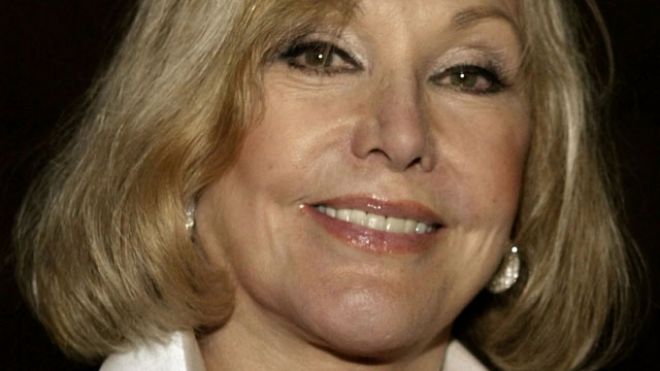 Tracking Kim

It was a treat to see Kim Novak on an hour interview on TCM. She spent a bit of time talking about being bi-polar, something inherited from her father. This, of course, was an enormous problem during the Fifties. I can only imagine the difficulties she went through, just trying to care for her father. And then she said he walked out of the the premiere of Vertigo when she was hoping to finally impress him. With tears she said that he never once told her that he loved her in all his days. It was a very sad personal story.
She had built all her hopes into working with director Mike Figgis on the film, Liebestraum. However, she found that he wasn't a good partner, and she had so little in common with the film he sought to make. She could only quit the business, which she did, retiring in the Pacific Northwest. She told this story through tears.
It was a treat watchng Bell Book and Candle again for the umpteenth time. I just love that movie. I believe Richard Quine, the director, gave advice to Jack Kinney when he directed Magoo's 1001 Arabian Nights. They certainly shared the brilliant composer George Duning. (A great animation score.) However, only James Wong Howe could have photographed Novak and Stewart so beautifully in Bell Book and Candle.

_____________________________

Man of a Thousand Voices
Here's a documentary you may have missed. It's a one hour show about Mel Blanc and all of his Voice Over and other acting jobs. There are a lot of great interviews with people like June Foray (naturally enough), Bill Hanna, Chuck Jones and a lot of other pros.

_____________________________

The Rifleman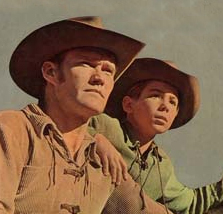 This morning at 6am, AMC ran an excellent episode of The Rifleman, that great tv show from the early 60′s starring Chuck Connors as the Rifleman, Lucas McCain, and ex-Mousketeer, Johnny Crawford, as his son, Mark. In this episode, Mark got typhoid fever drinking water from some roaming band of gypsys. The father & son were on the way to a friend's house. The friend was played by the great character actor, Karl Swenson. A good part for Swenson, who usually only played bad guys in Westerns. Here he even got to use some kind of odd Eastern accent. You'll know Swenson as the guy who played the voice of Merlin in Disney's Sword in the Stone. The back story had to do with Mark's remorse in growing up without a mother, who'd died when he was 6. A fun episode.
The best line of dialogue came when the doctor asked an older female friend standing in the background. "Are you a nurse?" She answered, "No, but I'm a woman."
At the episode's end, as Mark is slowly recovering, the doctor tells her, "Next time somebody asks, you tell them you're a nurse!"
It doesn't get any better.
12 Responses to "Comment Saturday"
Leave a Reply